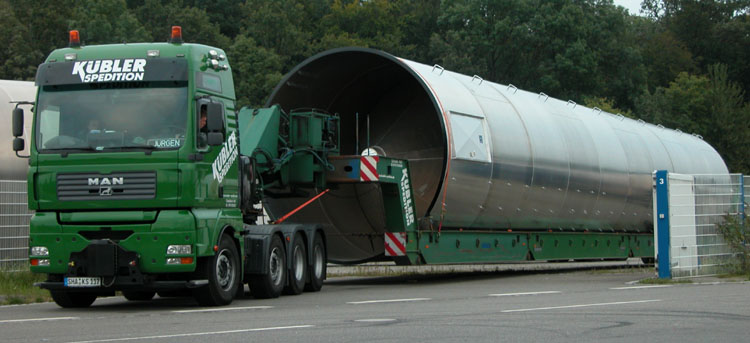 In 2005 Kübler bought 2 of these MAN 41.530 tractors.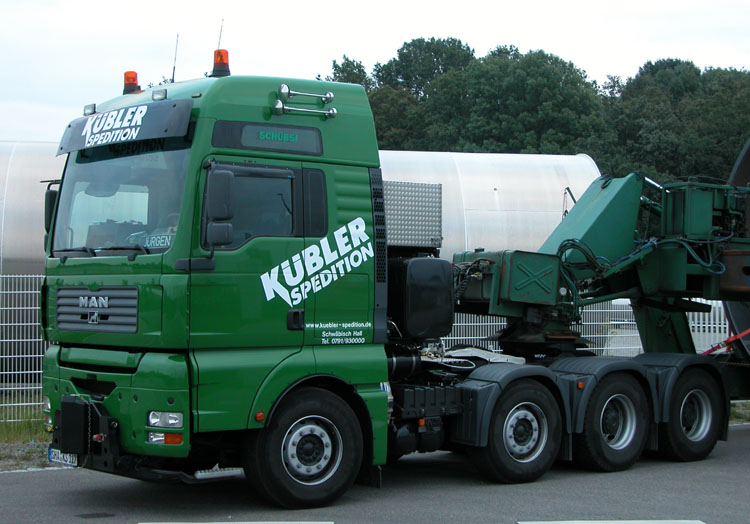 This one is equiped with a heavy duty coupling at the front bumper.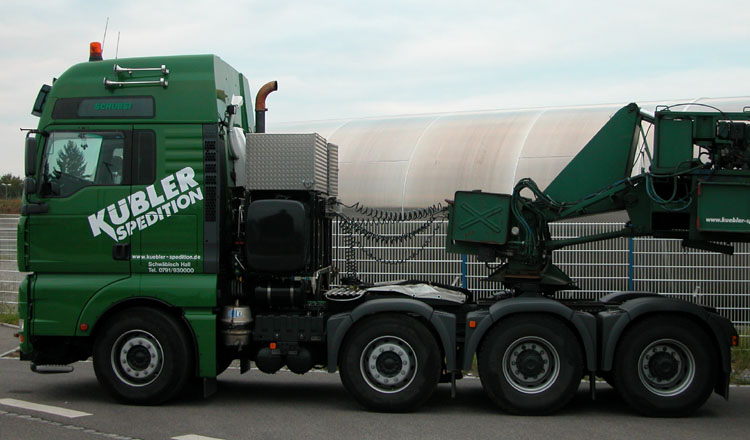 They are standard MAN 41.530's, with the long wheelbase. Between the tower and the cab we see an electric airco.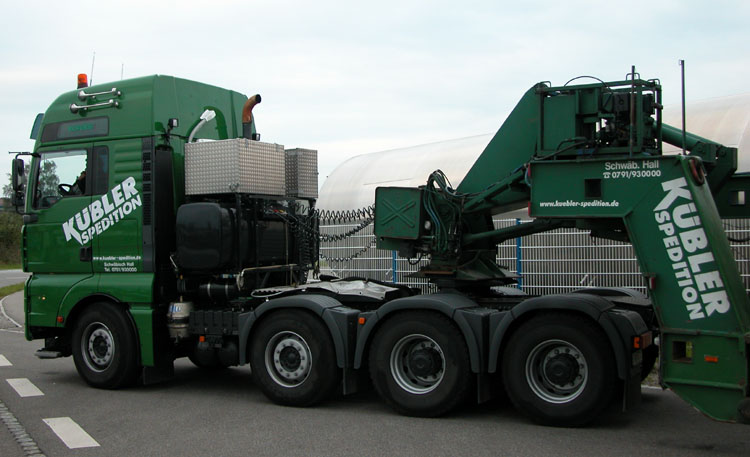 The tower fits the diesel/oiltank and a few toolboxes.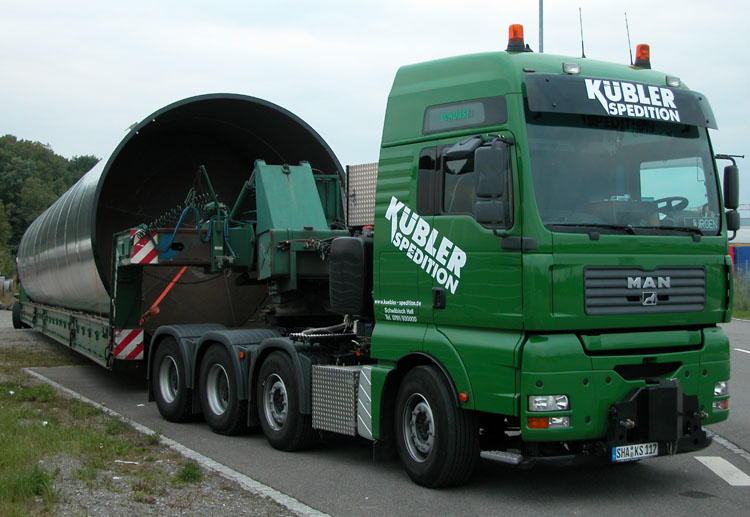 The vessel-bridge is a Goldhofer, the rear end supports on a 4-axled dolly.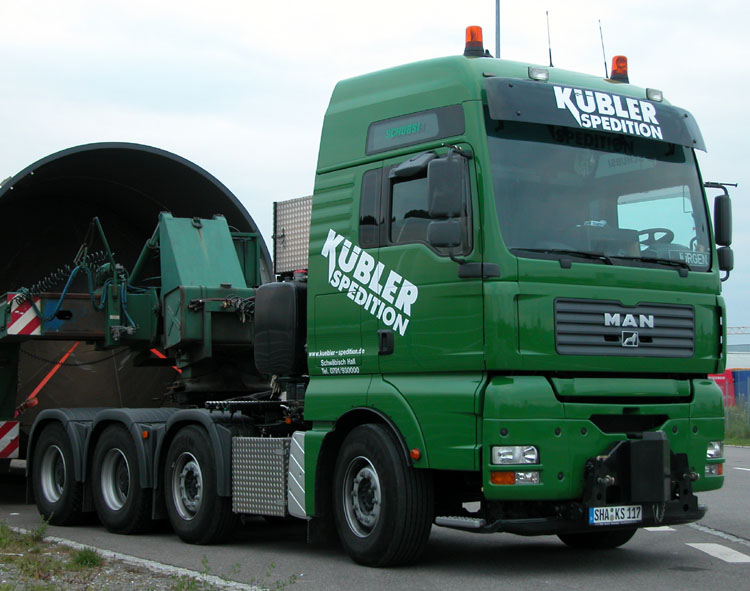 * * * * * * * * * * * * * * * * * * * * * * * * *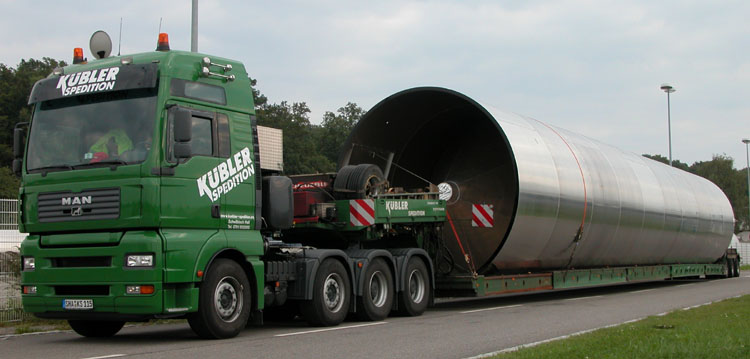 One day later the other TGA 41.530 came by with a Scheuerle vessel-bed.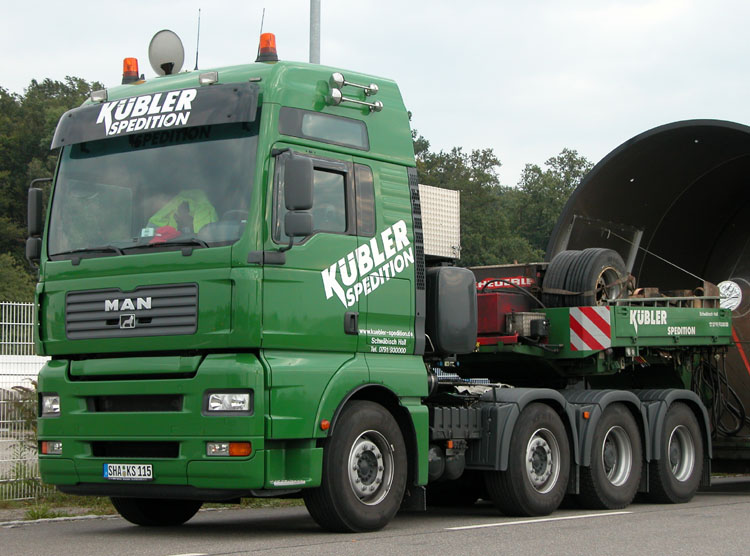 This TGA has a normal bumper and only pulls trailers.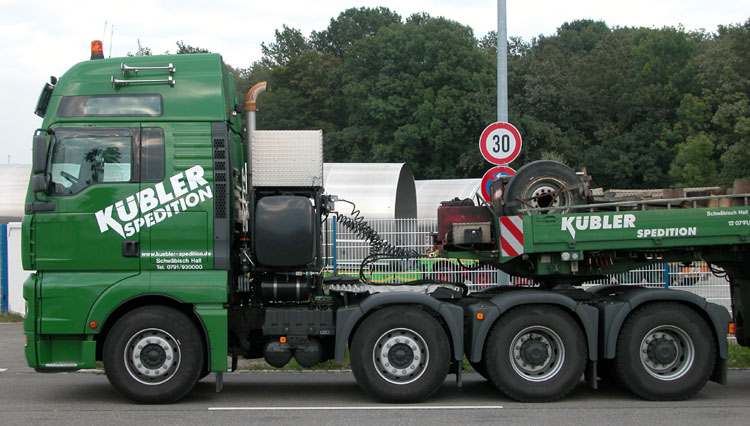 It also doesn't have an electic air conditioner. The rest of the truck is equal to the other.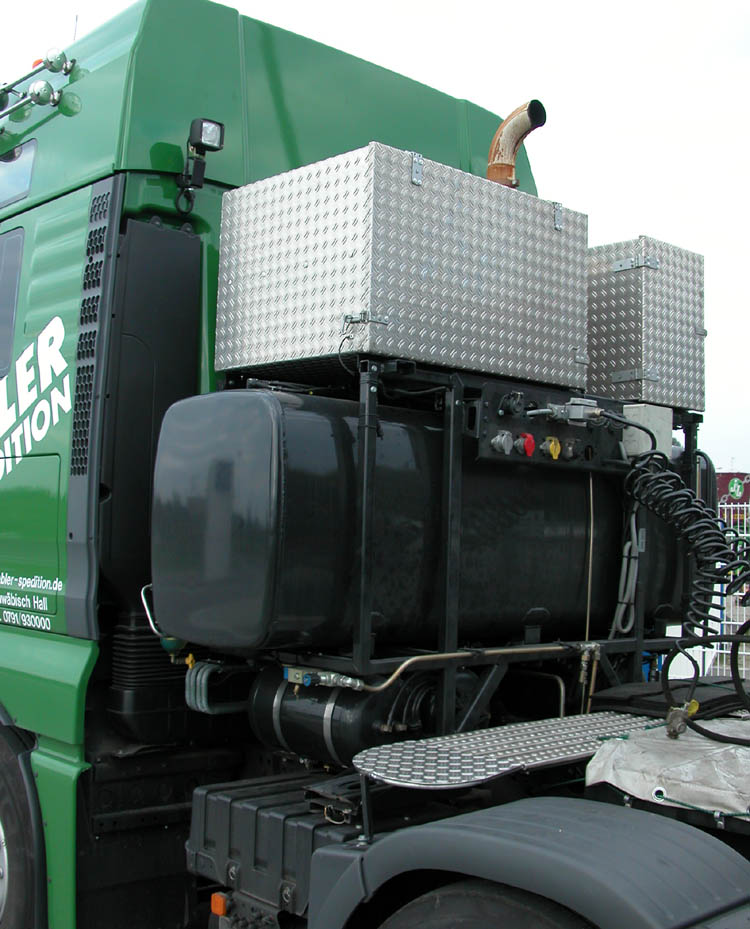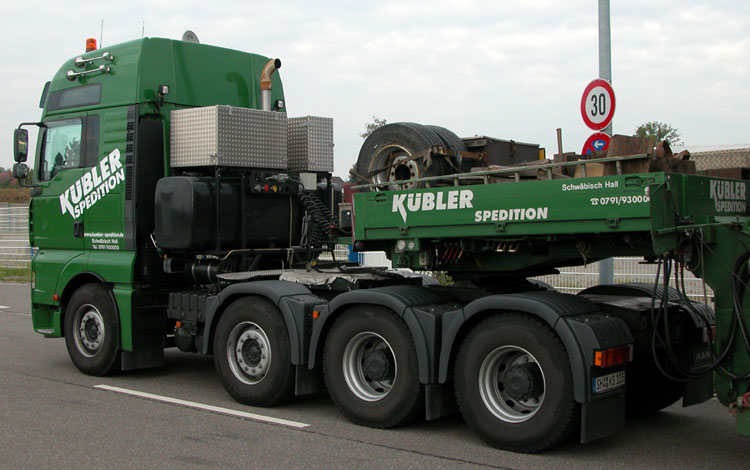 None of them has a torque converter. Gross vehicle weight can be up to 150 tonnes.
The front part of the vessel-bed can telescope and has been built by Scheuerle, just as the 3-axled module at the rear. The last to sections of the bed are made by Greiner.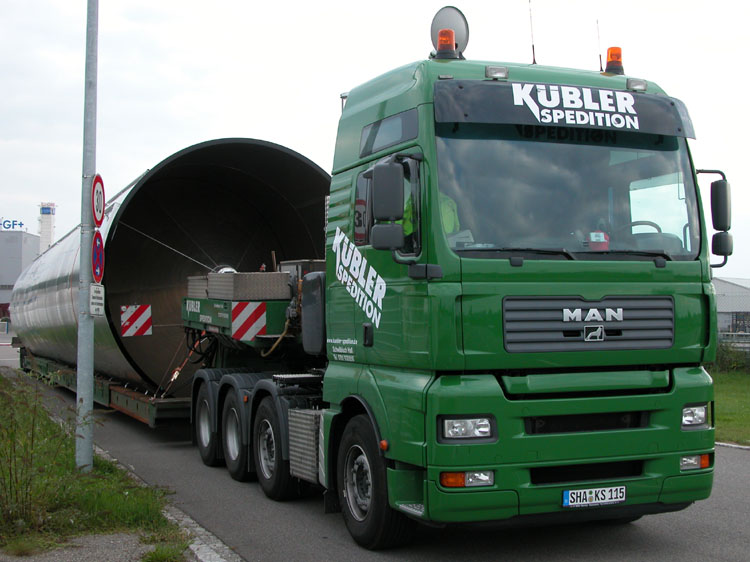 The vessels that are loaden here only weigh a few tonnes, the measurements require the use of a vessel-bridge/bed.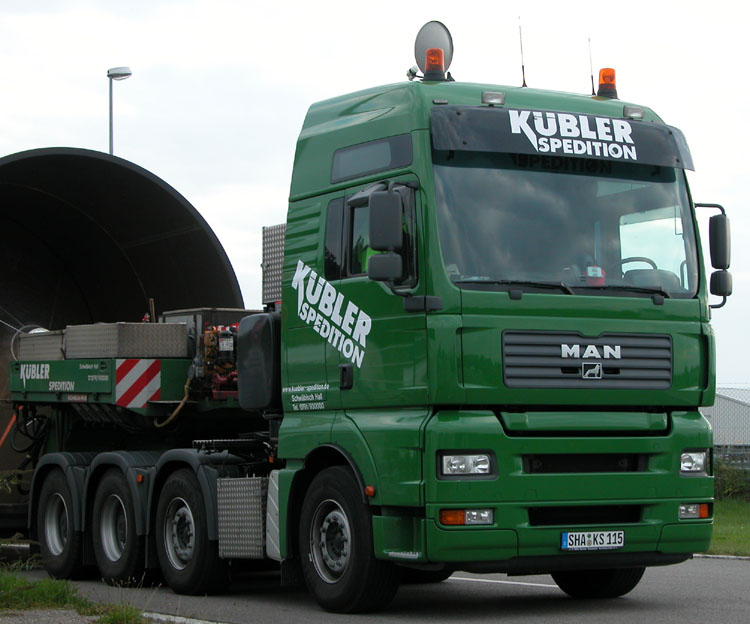 Back to the MAN index