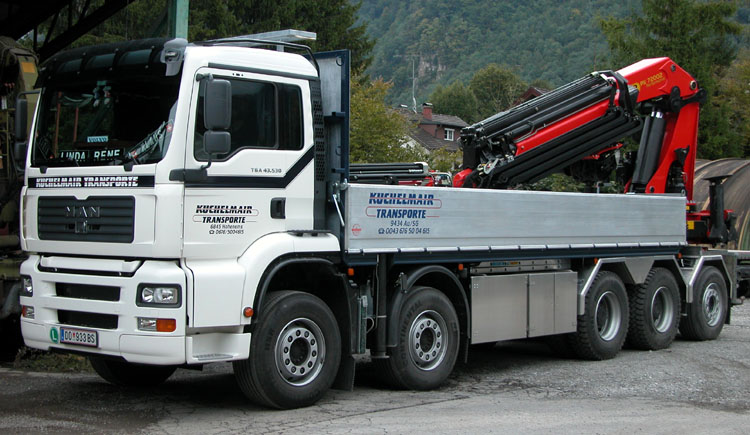 In 2005 this MAN truck was added to the fleet of Kuchelmair from Hohenems (A).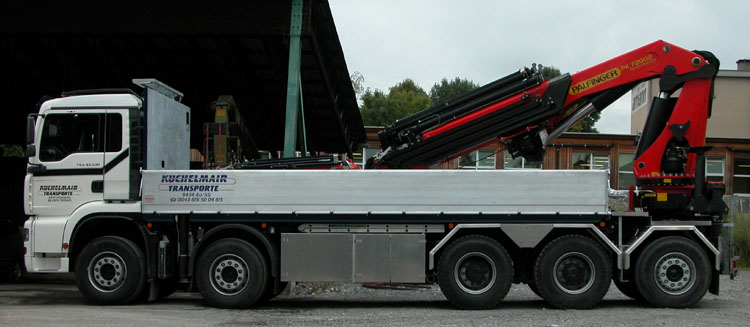 The truck was a 8x4, it then went to Toni Maurer who added a steering rear axle to the chassis.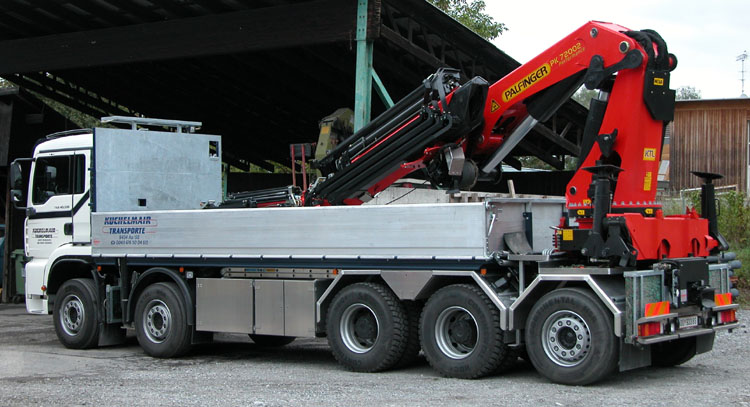 There is a Palfinger crane with a lifting capacity of 62 ton/mtr mounted behind the loading box of 6,5 meter. This is, for a good weight distribution, mounted above the last axle. The crane is a PK 72002 E, meaning it extends 6x hydraulically to 15,8 meter. At that distance it still lifts 3,46 tons. Closer to the crane, for example at 4,4 meter, it lifts 14 tons.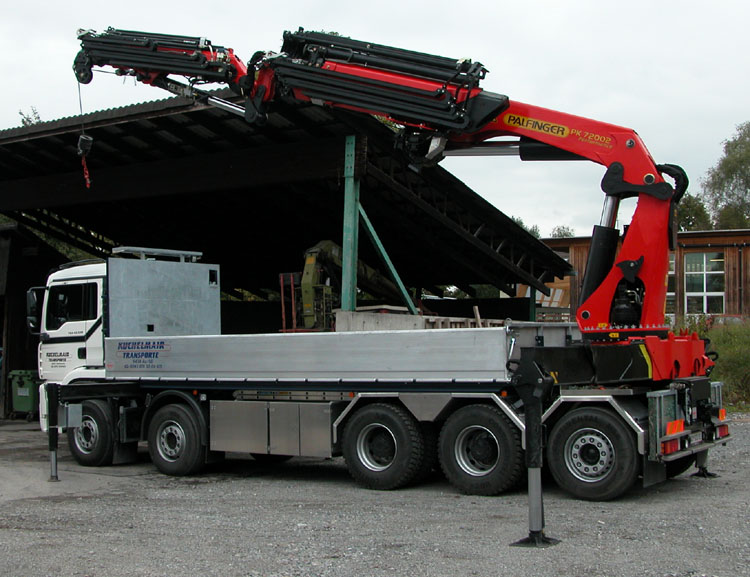 The jib is a PJ 115 D, it extends 5x hydraulically + 1x manual and gives a total outreach of 30 meters. By mounting a second jib, the outreach can be enlarged with another 7 meter.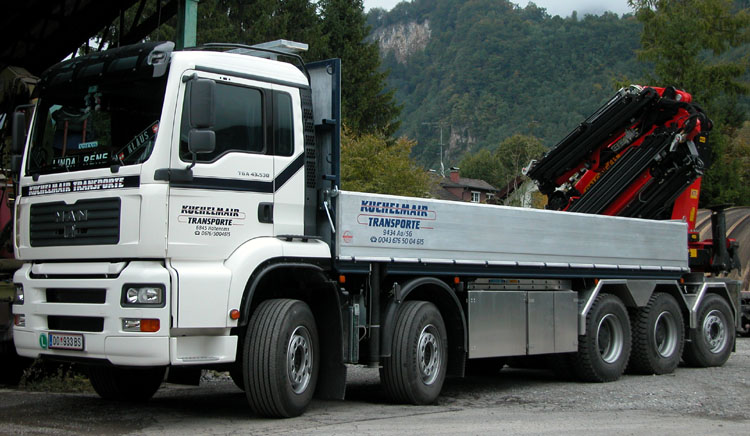 This truck is mainly used to transport building materials. One of the jobs that it has to do often is lifting large windows into higher buildings.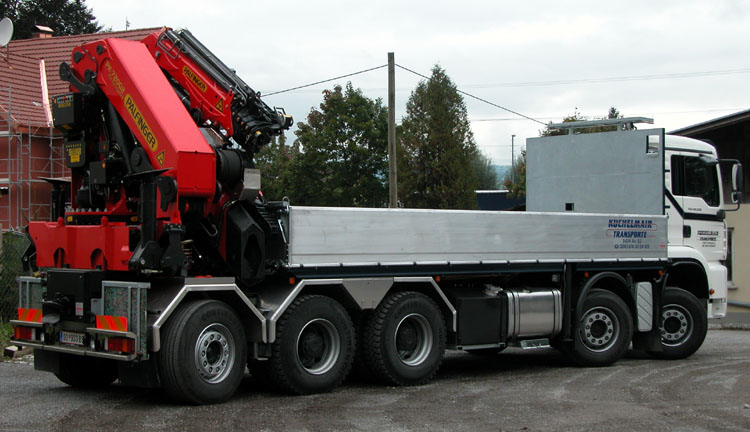 The steering rear axle gives it enough manoeuvrability for the city and on building sites.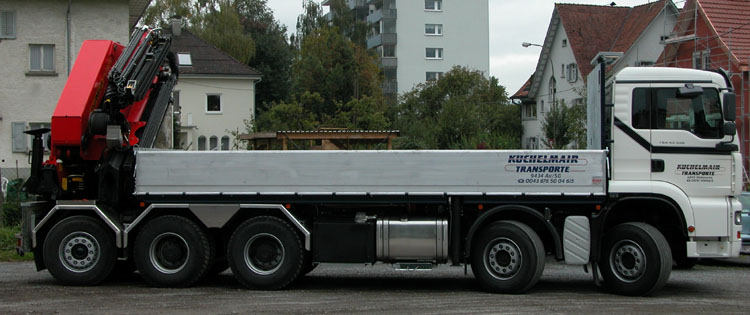 In Austria this truck may "only" weigh 32 tons (same as for a 4-axled chassis). Therefore it is predestend to be used in Switzerland. There they recently changed regulations and a total weight of 40 tons for 5-axled chassis is the new standard.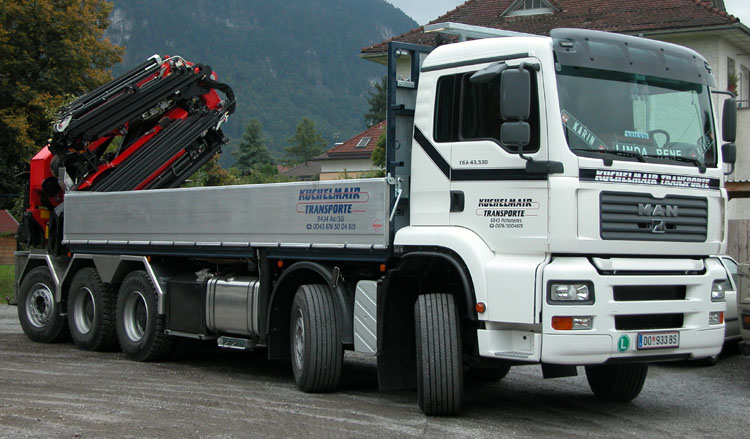 Back to the: MAN index / Palfinger index