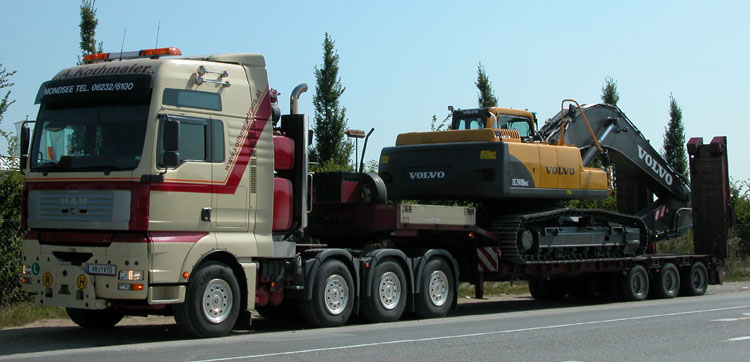 This is the second MAN 41.660 that is in the fleet of Kothmaier from Mondsee (A).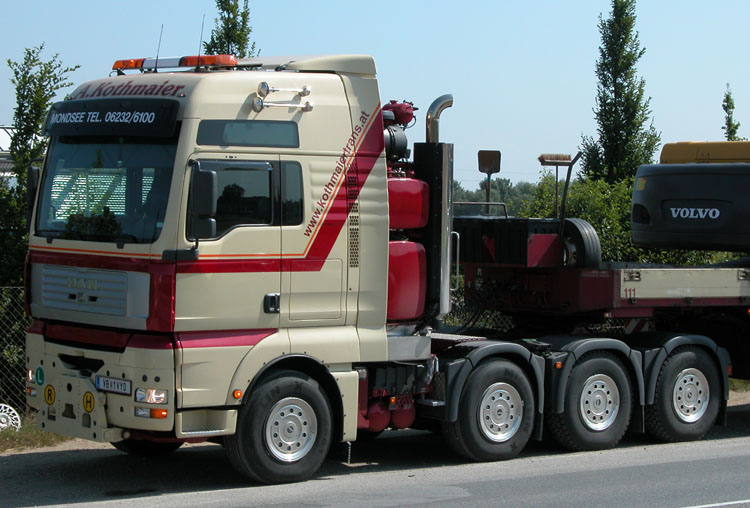 The difference with the first TGA is for instance the colour scheme. This one has a red chassis and tower.
It is the 80th truck of this type that MAN built.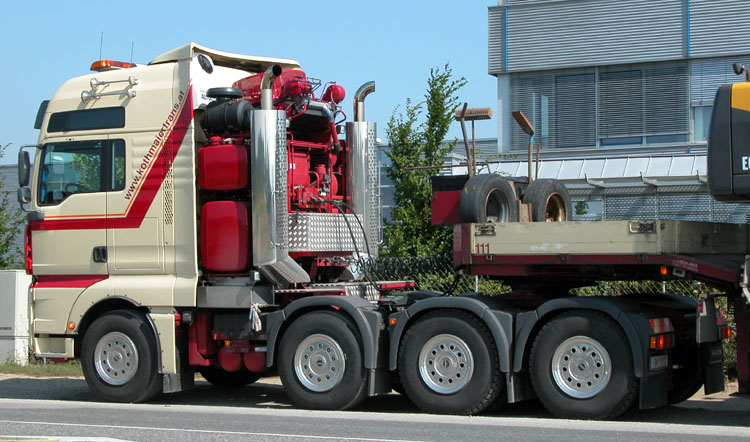 Here it was pulling a 3-axled lowloader with a Volvo excavator on it.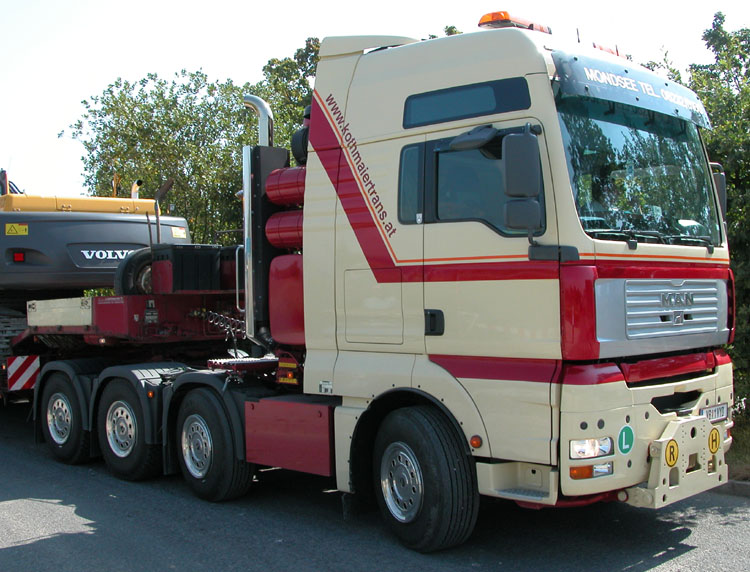 The heavy front bumper is already mounted, the heavy duty coupling is still missing.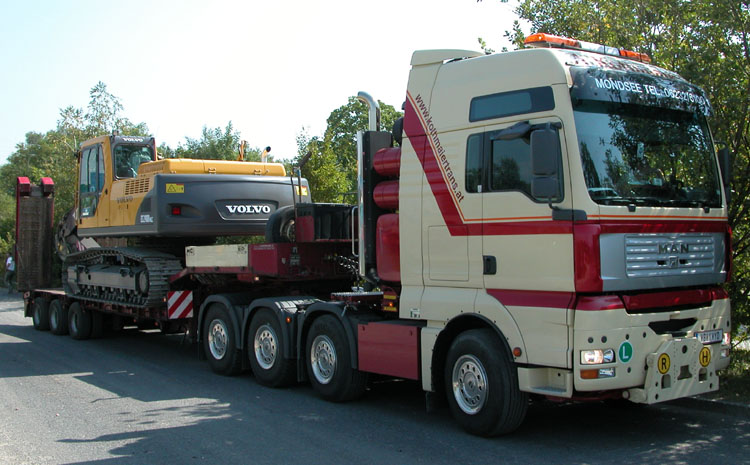 Back to the MAN index