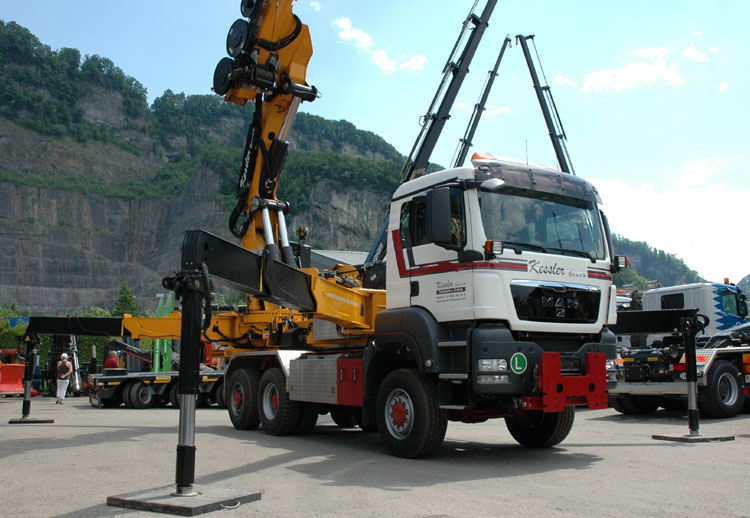 At the open day of Wohlgenannt from Dornbirn stood this very interesting MAN TGS 28.480 of the company Kessler from Klösterle (A).
Here, on the Buzzybeeforum, you can the rest of the pictures of the open day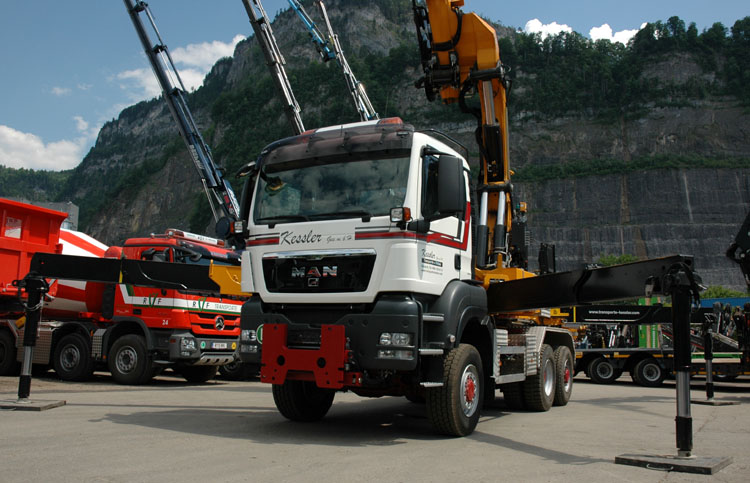 A heavy Effer is mounted on this MAN, it's an Effer 1355 in 8S version.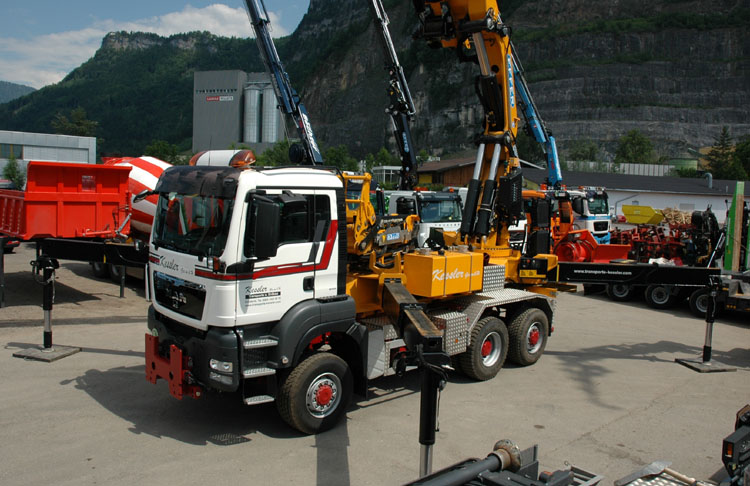 The truck and the crane both have special features. We start with the crane. It is mounted on a demountable support frame that can be used on other trucks from the fleet. This frame can be mounted in both ways on the chassis.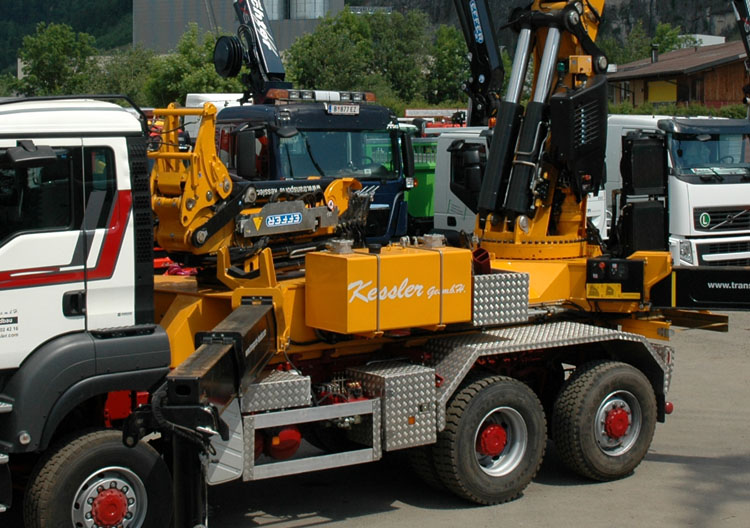 The next feature are the outriggers. The 1355 Crosstab is standard delivered with 1 swiveling leg and 1 fixed leg that extends sideways. This concept was also used at the front of the support frame, which results in a frame with 2 swiveling legs at one side, an 2 fixed legs at the other side.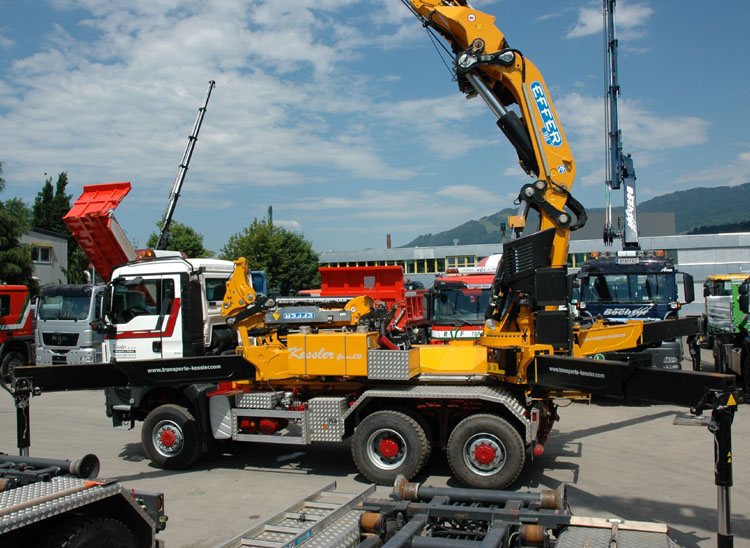 This gives a outriggerconcept that provides sufficient stability to the crane in all directions.

The crane can be fitted with a 6S jib in HD version. The lifting values are shown above. This jib is put on the support frame during transport.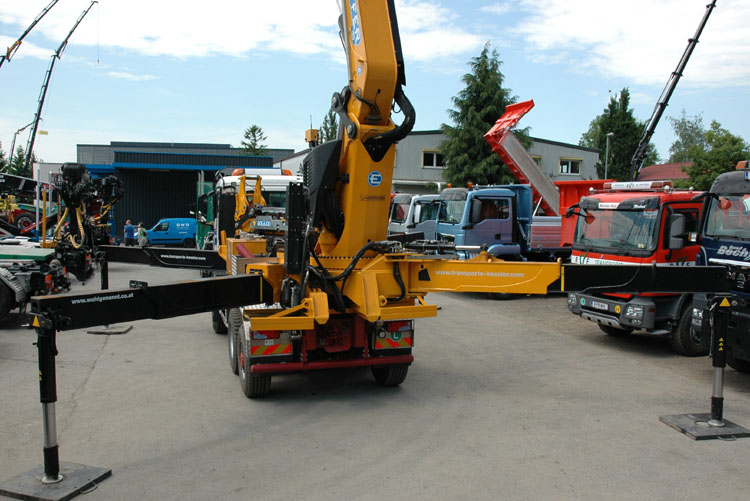 Here we see the first swiveling leg, the one that is mounted directly to the crane foot. This crane will be used a lot on tight locations, usually in a mountaines area. A variable support concept comes in handy on such places.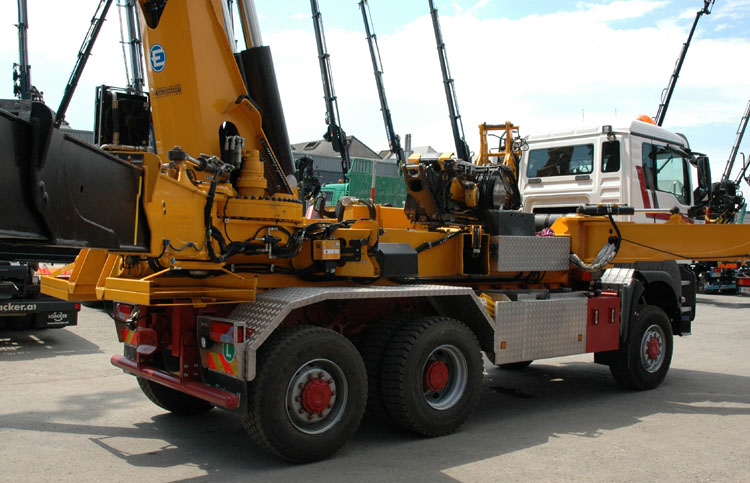 The next specialty is the chassis of the MAN truck. This originates from a standard MAN 6x6 with normal tandem at the rear. Kessler modified the truck in it's own workshop and made a 6x6*4 out of it, meaning the normal rear axle was replaced by a steering and driven unit. This provides a very short turning radius together with maximum traction.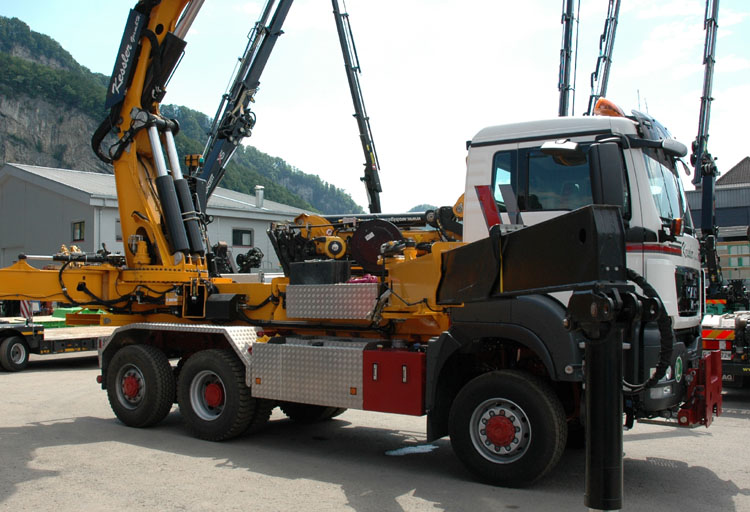 The changeable frame gives the oppertunity to use the truck for all kind of other work aswell. Here we see the 2nd swiveling leg by the way, it is mounted to the front of the frame. Both legs fold alongside the frame during road transport.
Back to the: MAN index / Effer index