This fotosession is part of the report "Demonstration day Fassitec"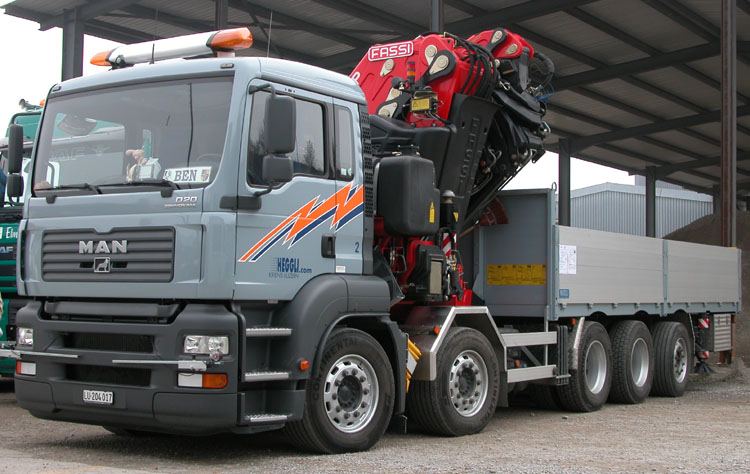 This is the new 5-axled MAN with Fassi 1500 of Heggli from Kriens (CH).

The base vehicle is an MAN 35.430 8x4. Toni Maurer than mounted the extra steering rear axle which makes it 10x4.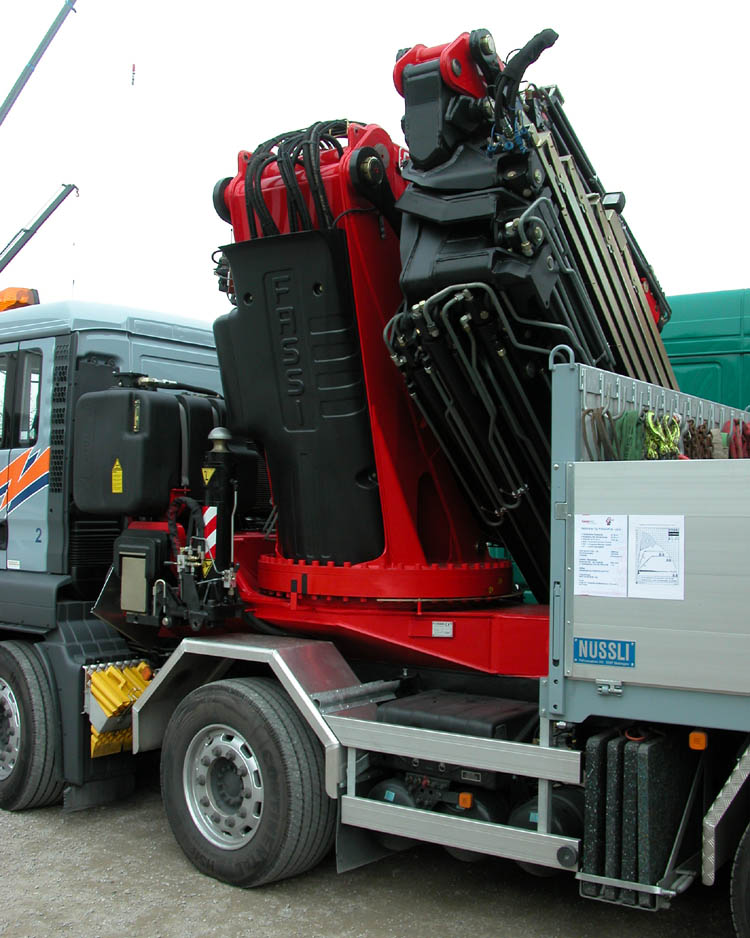 Behind the cab Fassitec mounted this Fassi F1500AXP.28 crane with a L516 jib. This crane has a lifting capacity of 105,8 ton/mtr.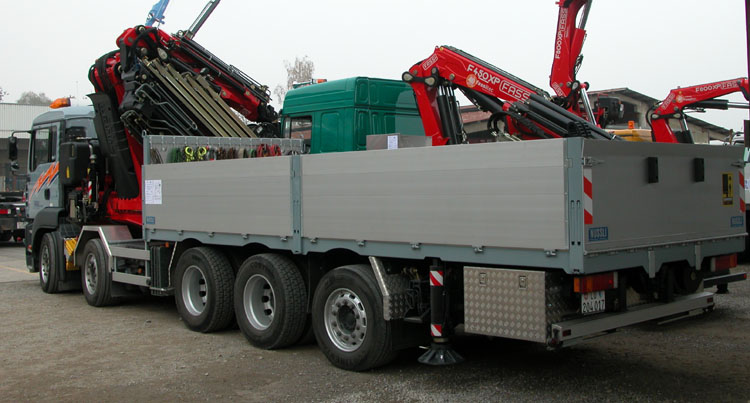 The new laws in Switzerland make it possible that this 5-axled vehicle can run at a total allowed weight of 40 tons. This makes a 5-axled truck an ideal base vehicle for a crane truck with a heavy crane. This combination with a Fassi 1500 for instance still has, depending on configuration, a loading capacity of 8 to 12 tons.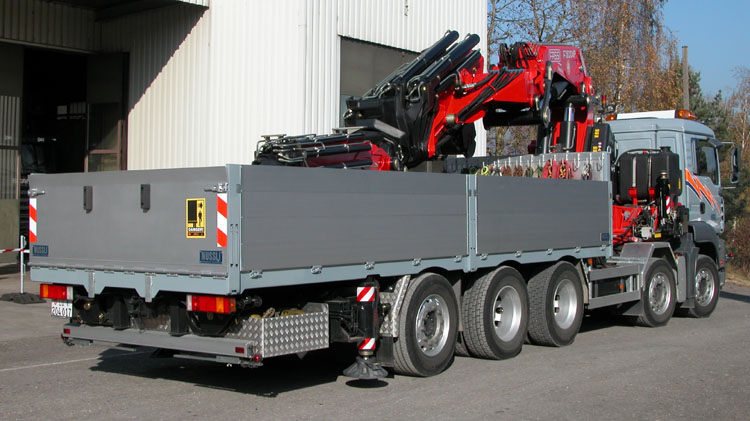 Because of the steering rear axle this vehicle is, despite the 5-axles, still very manoeuvrable. The large overhang to the rear isn't a problem because the crane already gives a high load at the front of the chassis. This Fassi 1500 with jib weighs almost 15 tons.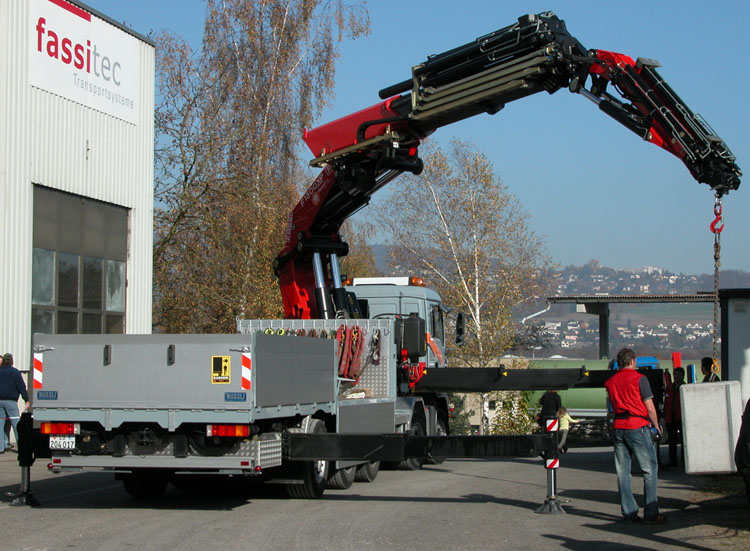 Here a concrete block of a little more than 1 ton was lifted ...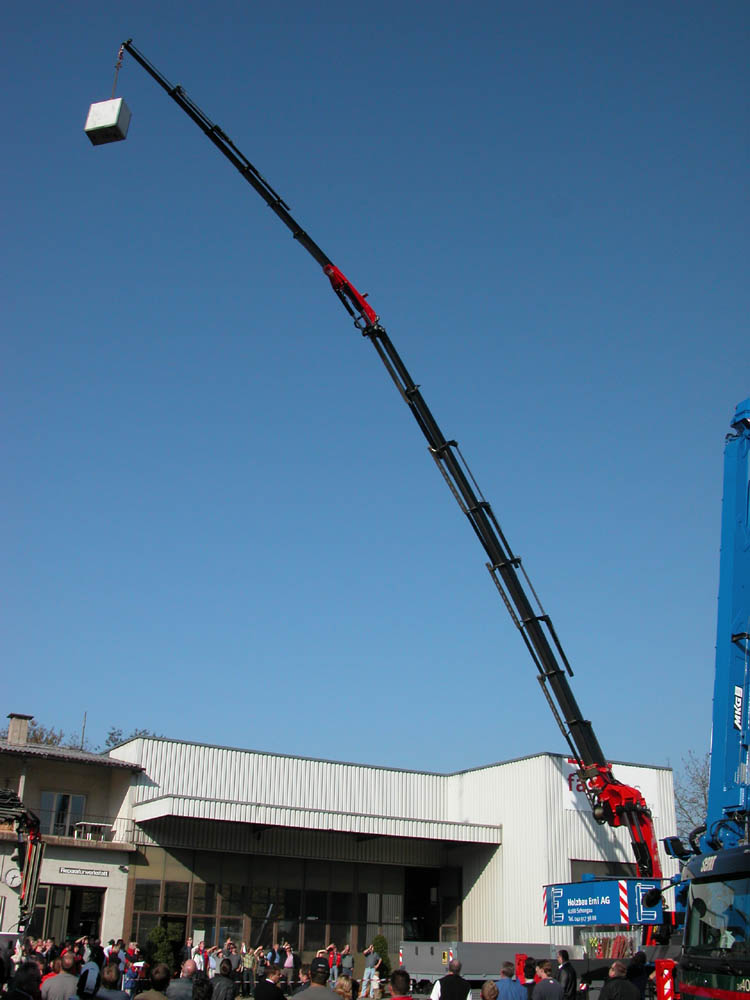 ... to full height. This crane extends 8x to a length of 19,4 meter. The jib increases this, by extending 6x, to a length of 31,5 meter. Here it still lifts 1,1 tons. With 2 manual extensions the outreach becomes 38,65 meter.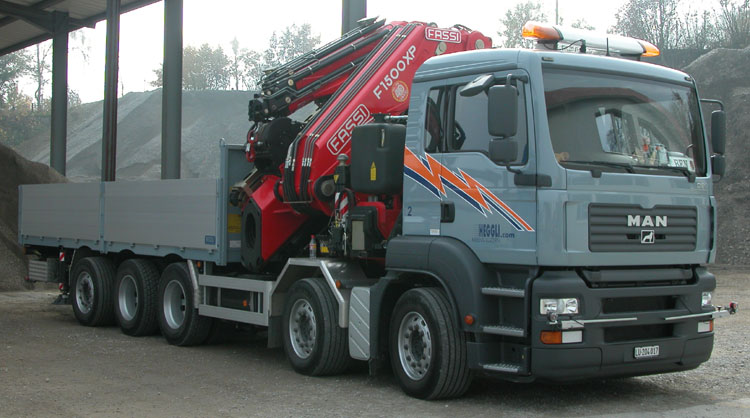 A 3 tons winch has been mounted on the crane.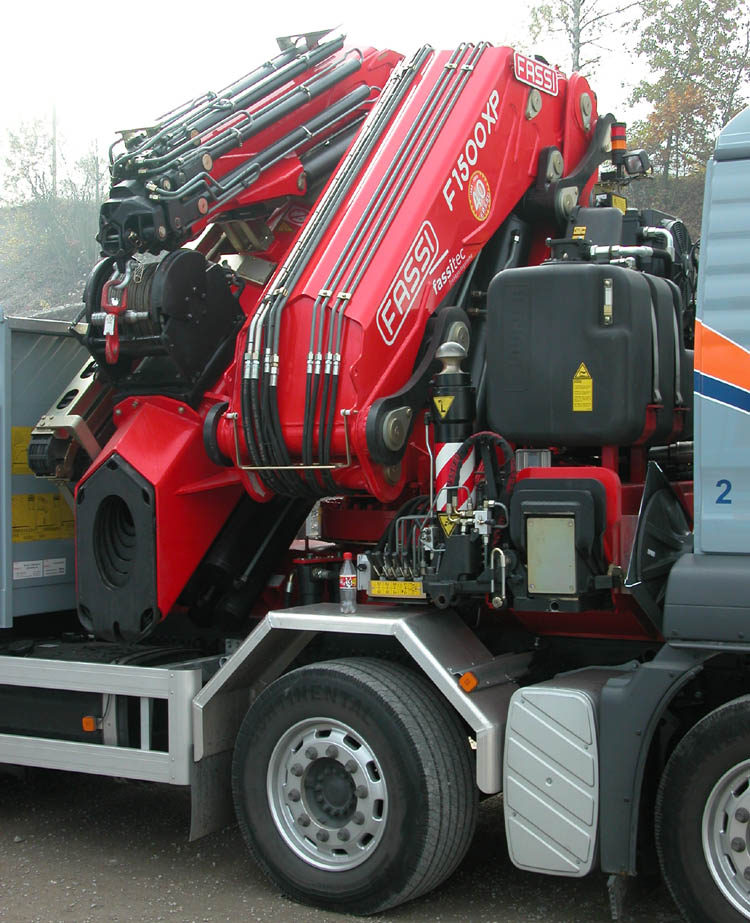 Back to the: MAN index / Fassi index / Fassitec day index