This year the "Frühschoppen" event took place at Schertler's yard. It also contains a truckshow. This year there weren't enough crane trucks to make a report of it, but I will do a report about this interesting truck.
Al my pictures of this event can be found here: BuzzyBeeForum.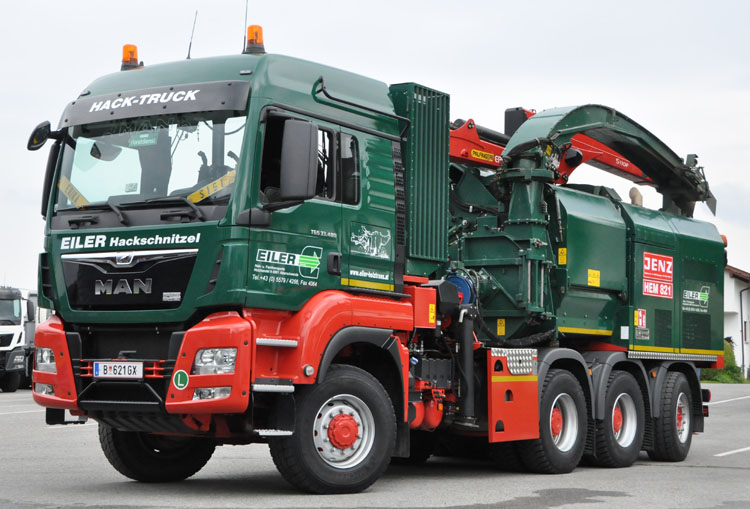 This is the new mobile woodchipper of Eiler from Alberschwende. This company transports and processes wood.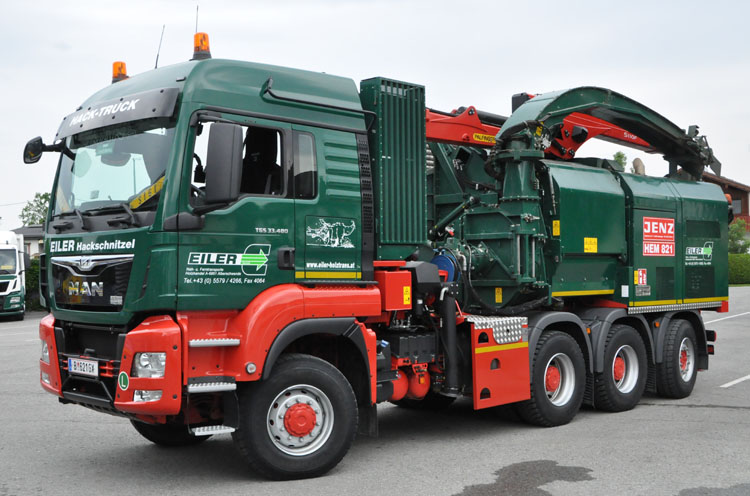 The base already is interesting, it's an MAN TGS 33.480 6x6. This was converted by Toni Maurer who added a 4th axle to it, it's a non driven steering tag axle that gives a higher total weight.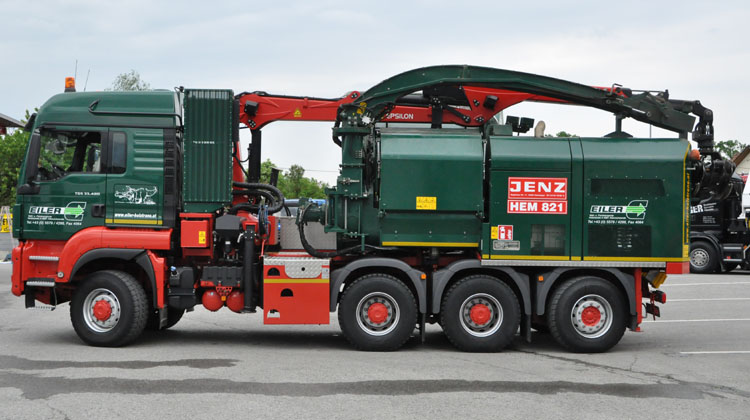 That was necessary as they mounted a very large Jenz chipper unit on the truck, it's a Jenz HEM 821.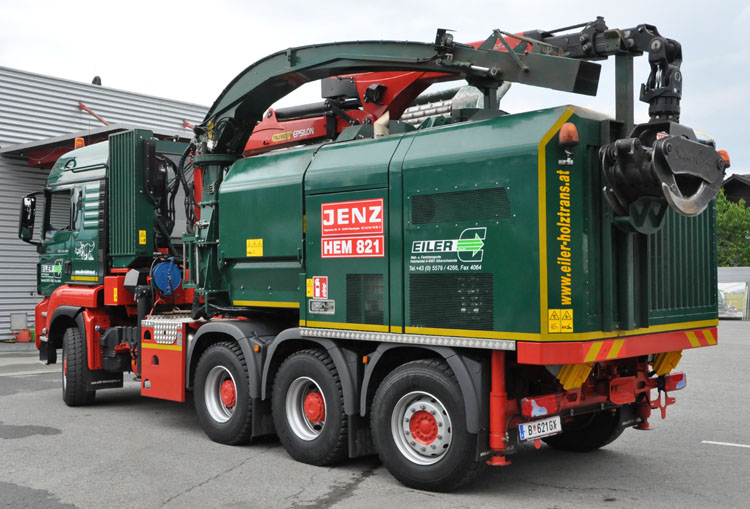 This chipper is large enough to have it's own engine, a 625 hp Mercedes engine. This means that the chipper is not driven by the trucks engine, as usuals with the smaller chippers.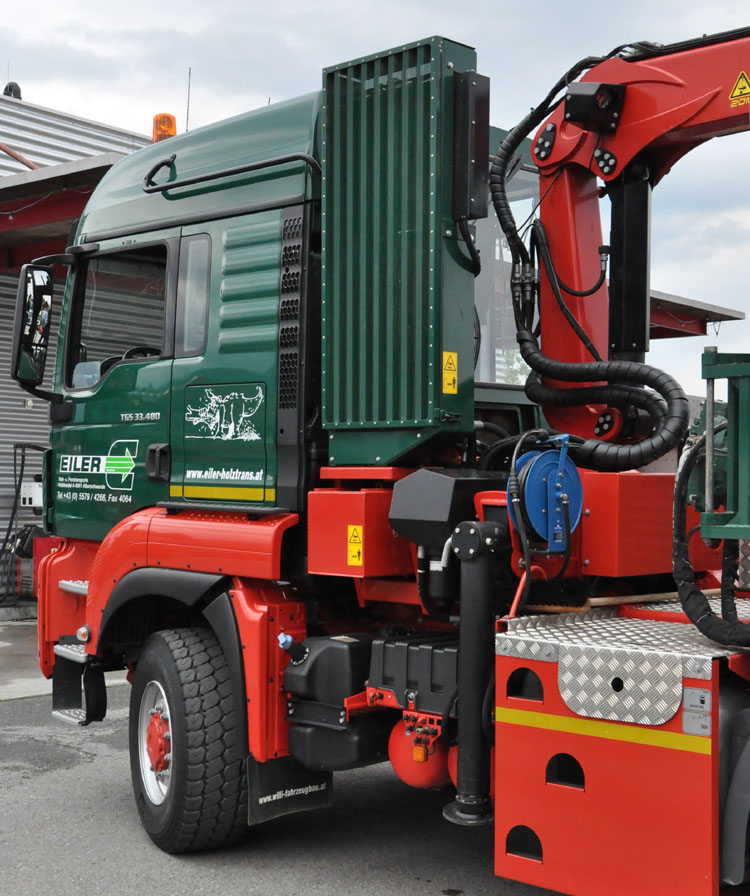 Behind the cab stands an Epsilon S110F woodcrane, this is used to feed the wood into the chipper. The big hydraulic coolers are also mounted here.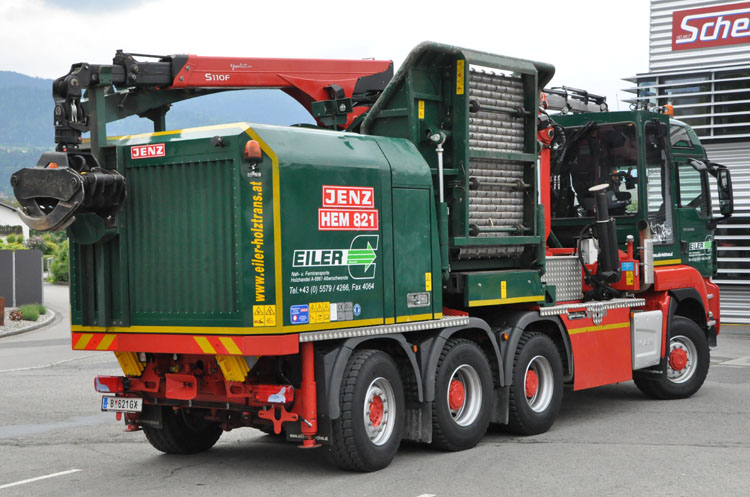 This side shows the intake of the chipper. The entire rear part of the unit contains the drive with the engine.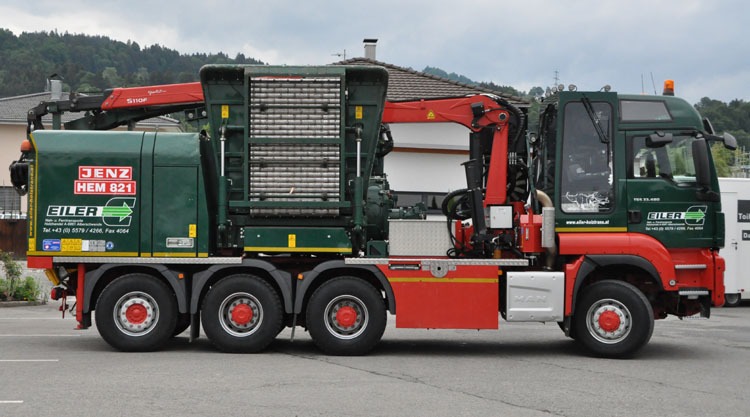 The drive has been devided over both engines, so this big Mercedes engine mainly drives the heavy wheels of the chipper. The Epsilon crane aswell as the blower that throws the chipped wood out are both powered by the MAN truck engine.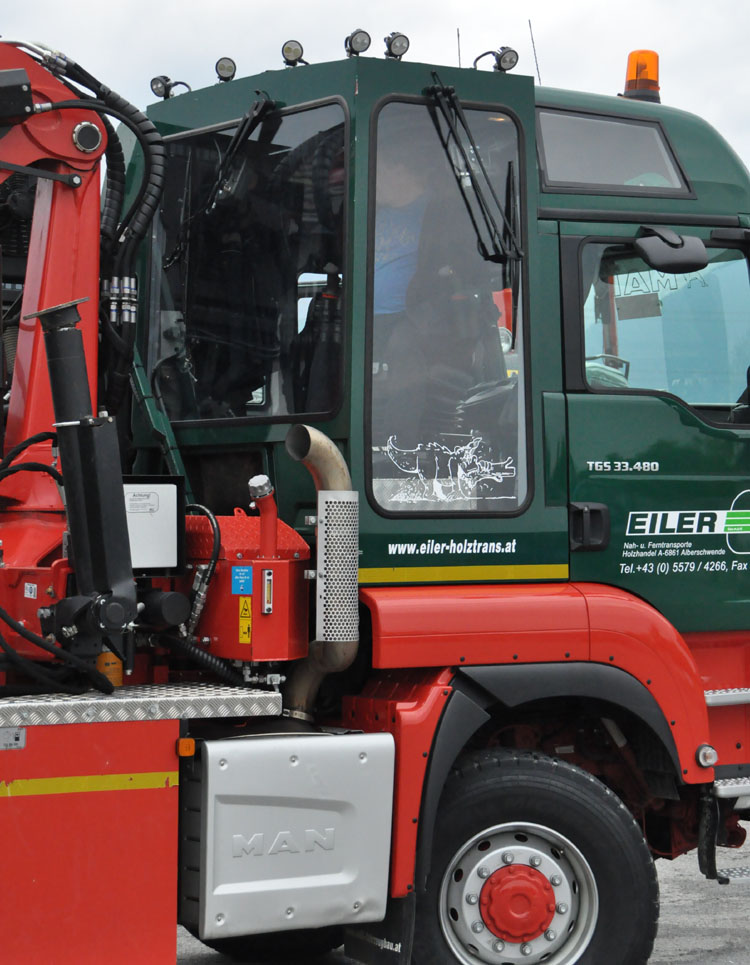 In order to operate the crane from out of the cab, it had to be modified. The rear part of the cab was replaced by a large glas area which gives the operator a good view on the crane and chipper. Also the passenger seat was replaced by rotating chair with controls for the crane. The short raised exhaust at this side isn't in the sight of the driver, but still keeps the heat away from the wood that usually lies around the truck.
A nice solution and interesting deviation of the regular chipper trucks that usually are mounted on 3-axled trucks and have a single drive via the trucks engine.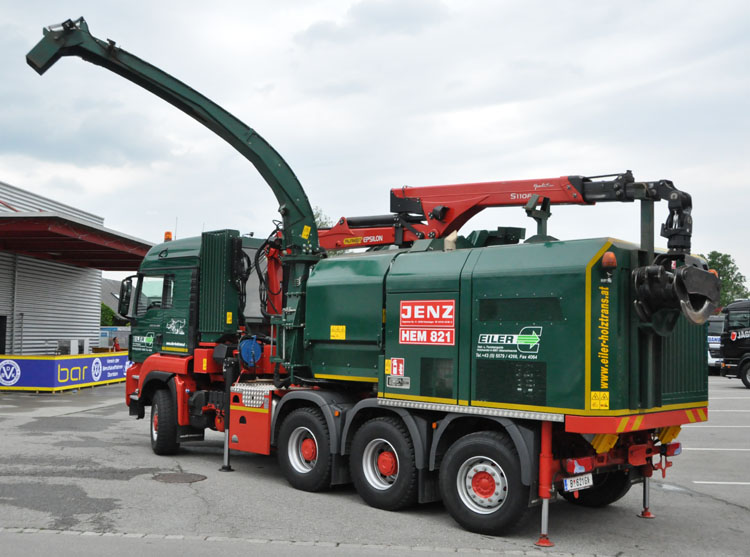 It was prepared for the truckshow here, the pipe is up.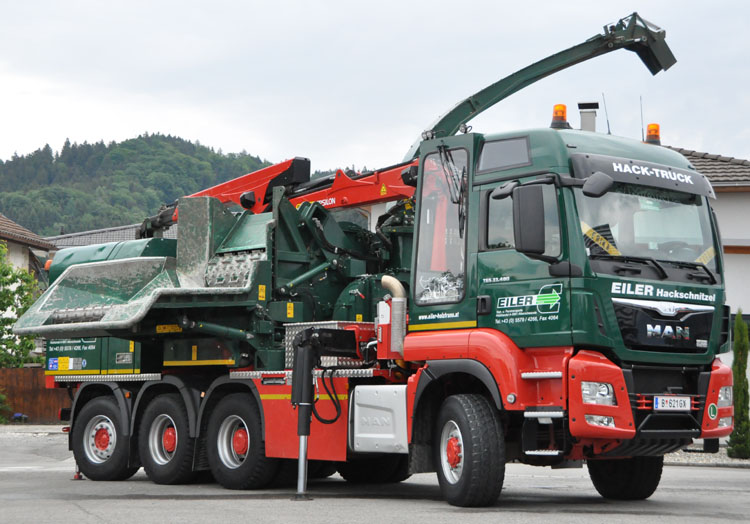 And the intake was opened at this side.
Back to the MAN index