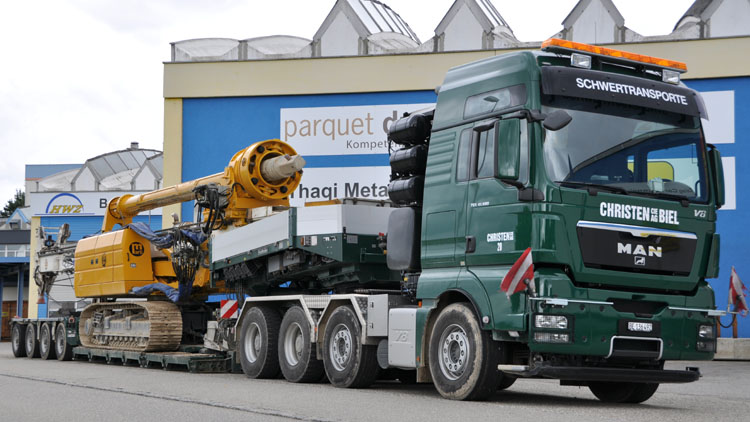 On my way through Switzerland I came across this MAN that was standing in a industrial area.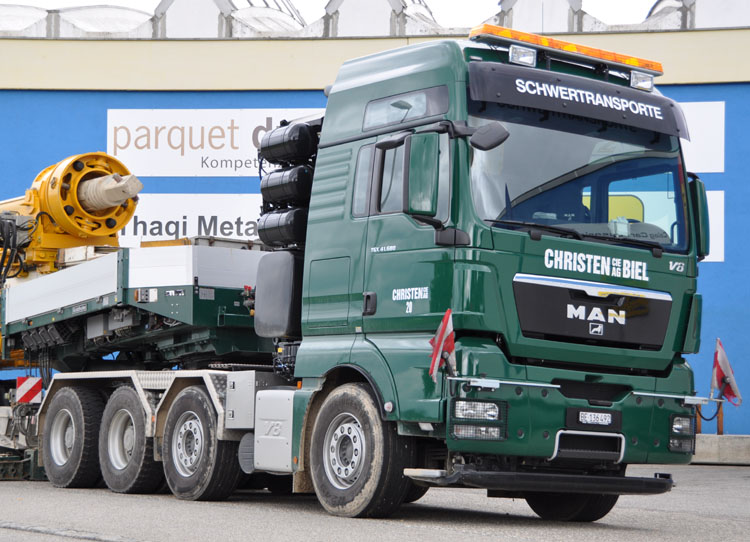 It's a TGX 41.680 8x4 of Christen from Biel. It is driven by a 16 liter V8 with 680 hp, connected to a ZF TC-Tronic.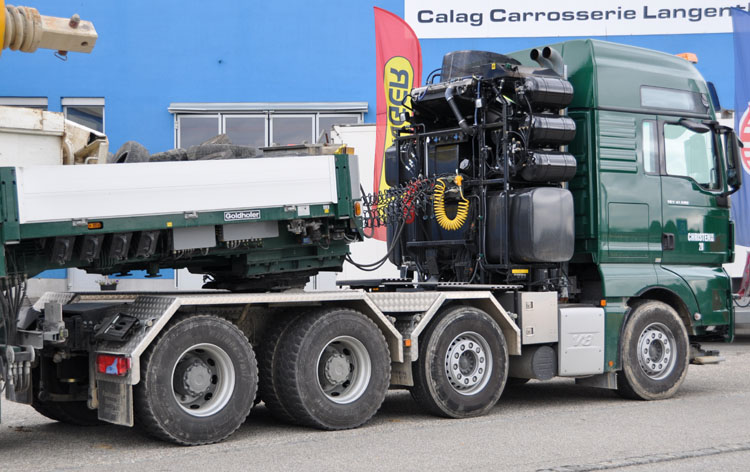 The tower behind the cab is similar to other 680's. Beside the mufler they mounted a small toolbox. The mudflaps where replaced by steel versions, a common option in these countries.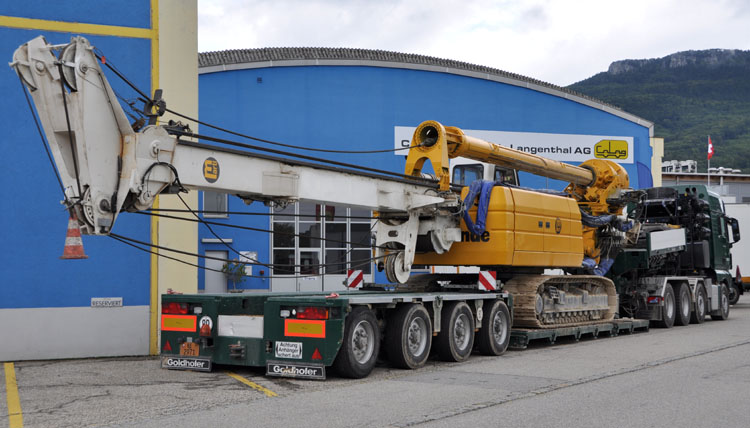 The MAN was connected to a 4-axled Goldhofer lowloader.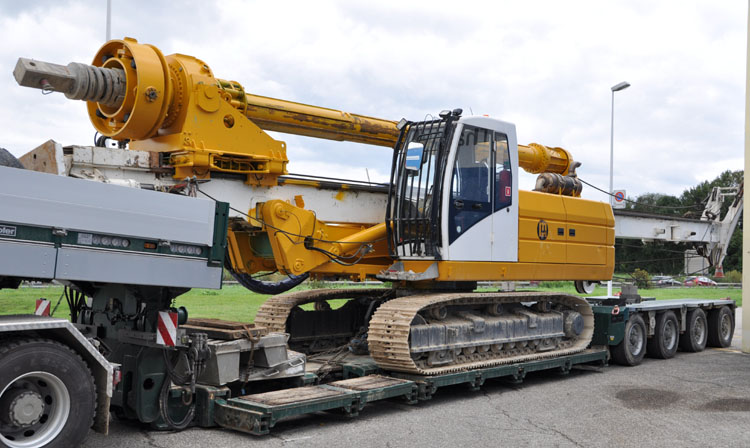 That had a Casagrande drilling rig from Marti as a load.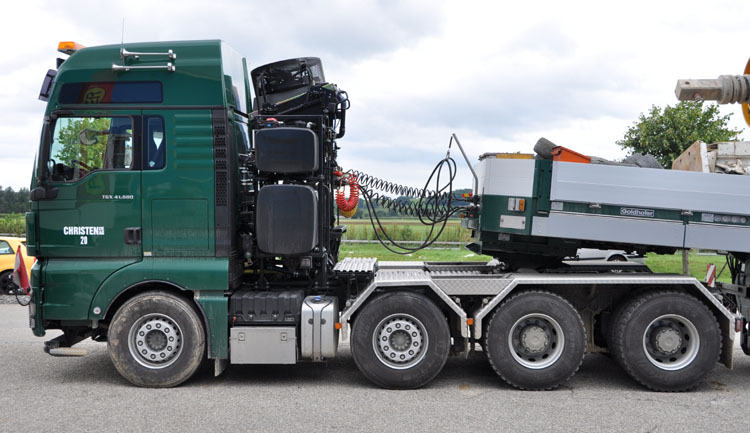 This side has gotte a small toolbox below the batteries. Chain compartments where installed between de mudguards.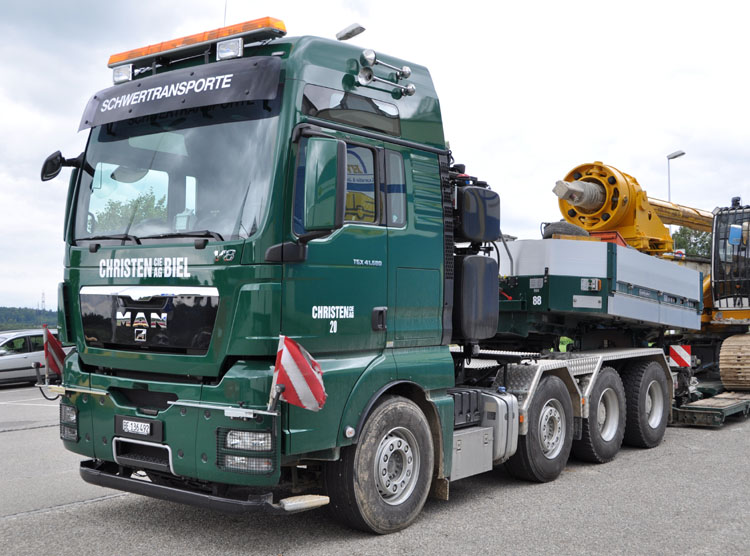 Beside this 8x4 tractor, Christen also has got the 8x6 version in it's fleet.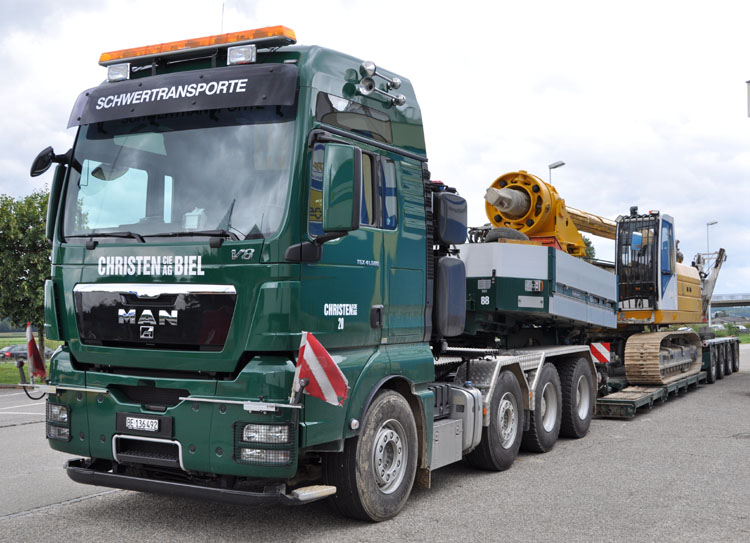 Back to the MAN index