Nr. 36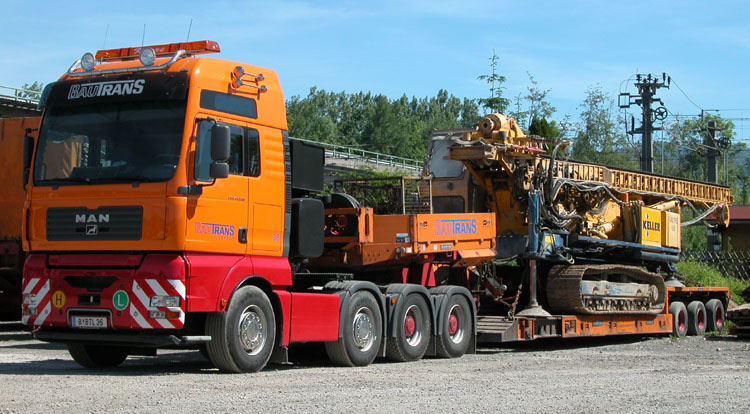 Latest additions to the Bautrans fleet are 2 of these MAN 41.530 tractors.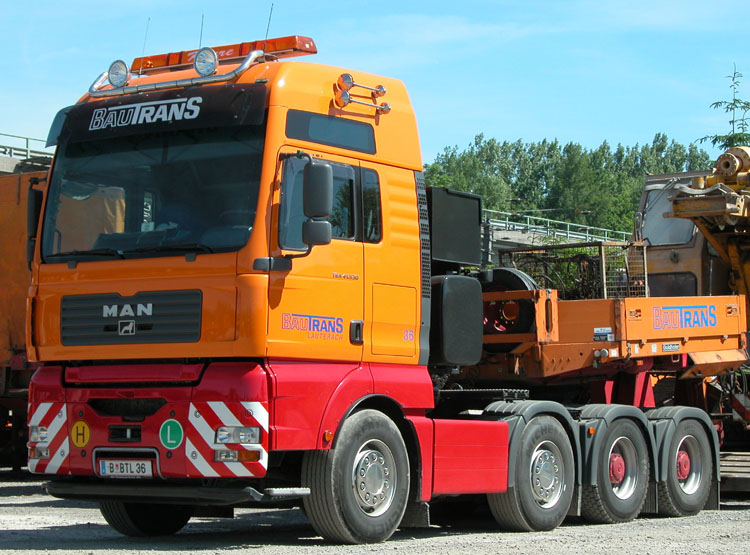 It are 8x4 tractors with a 6-cylinder engine (straight six) with 530 hp.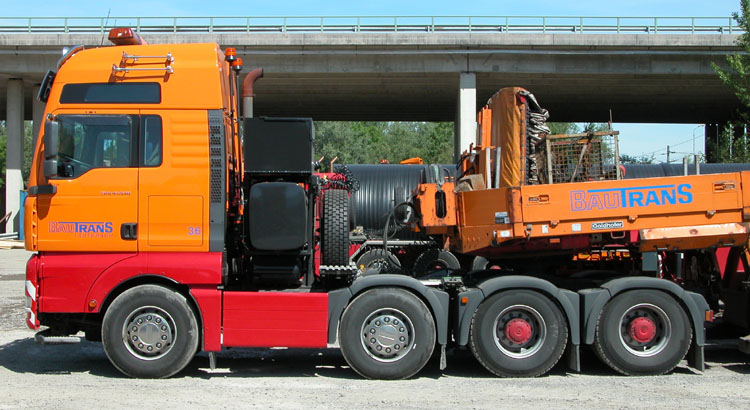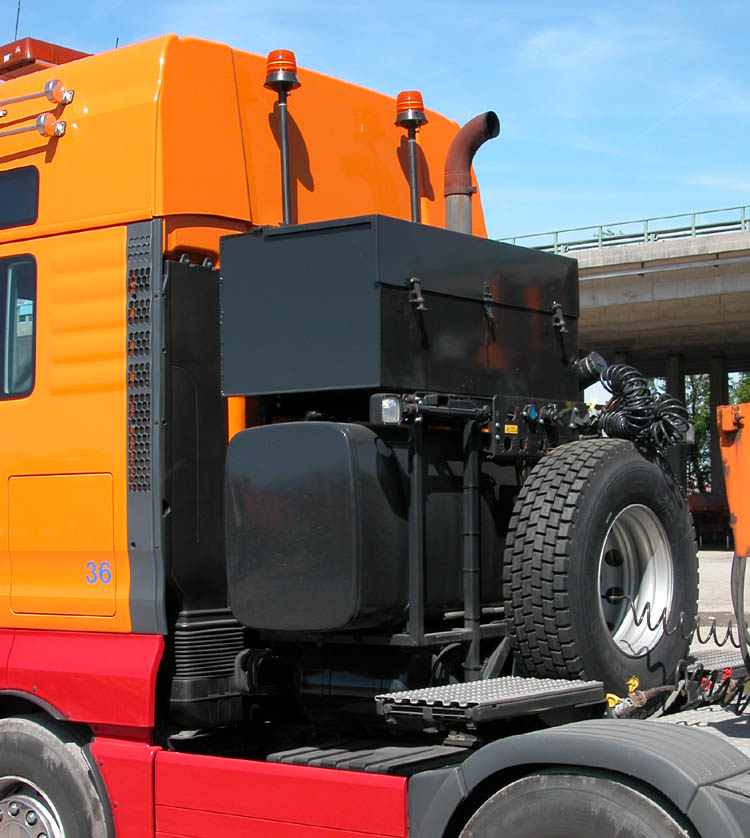 Behind the cab are the dieseltank and a storage compartment. Behind that is a spare wheel.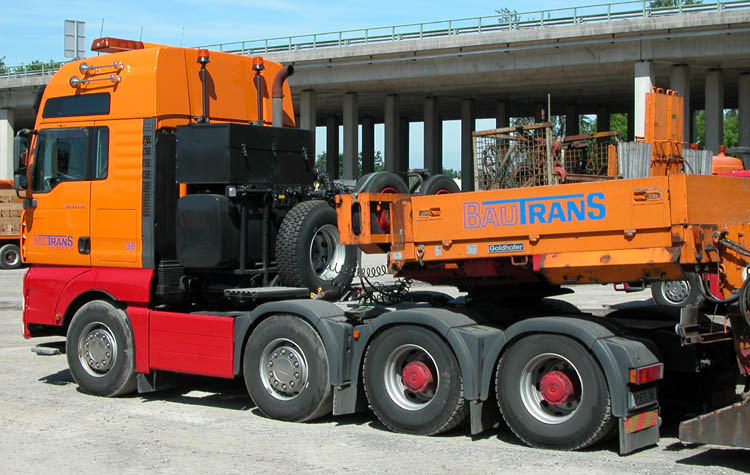 The tractor is equiped with trailer-hydraulics. At the rear of the chassis they mounted a drawbar coupling.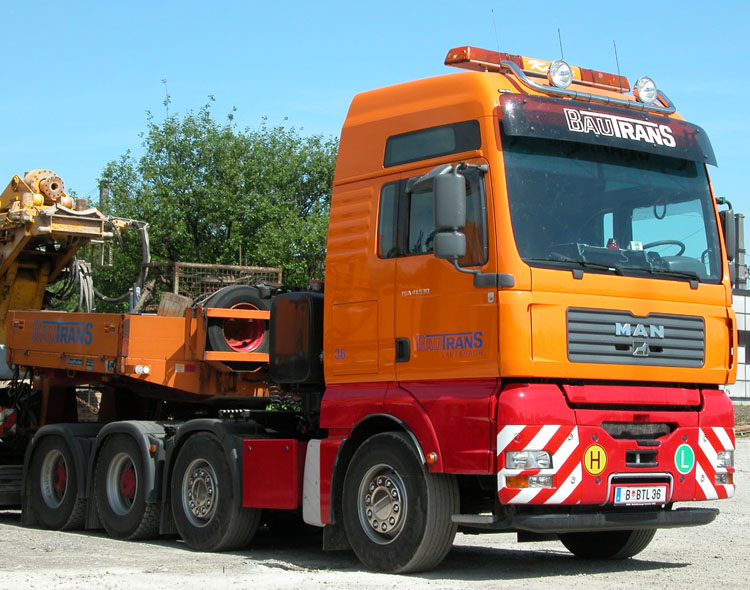 Update: Nr. 41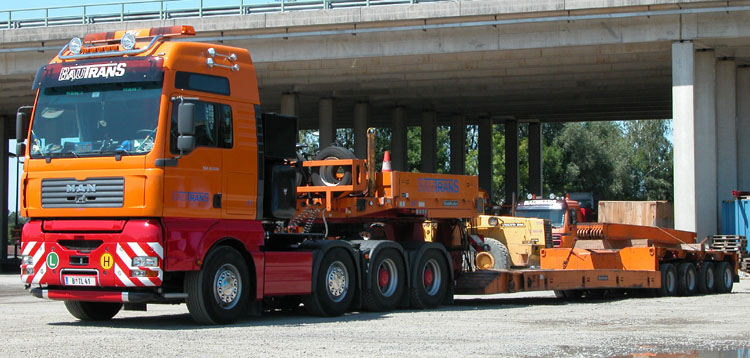 This is the second MAN 41.530 that Bautrans got, is has fleet No. 41.