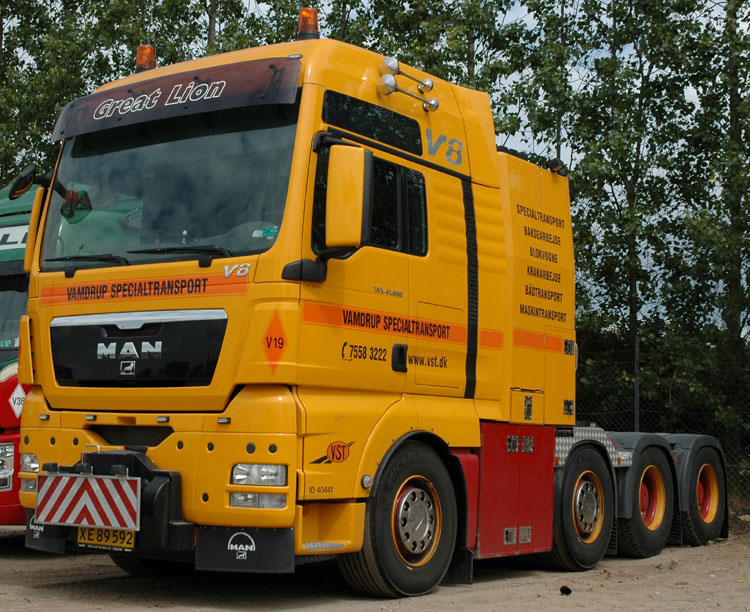 The company VST- Vamdrup Specialtransport has recently added 2 of these heavy transport tractors to their fleet.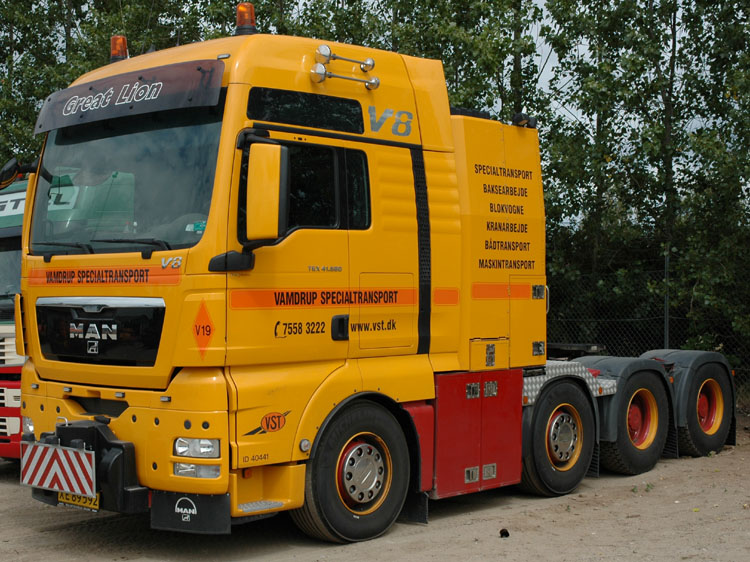 This is the first, the 2nd was under construction in their own workshop.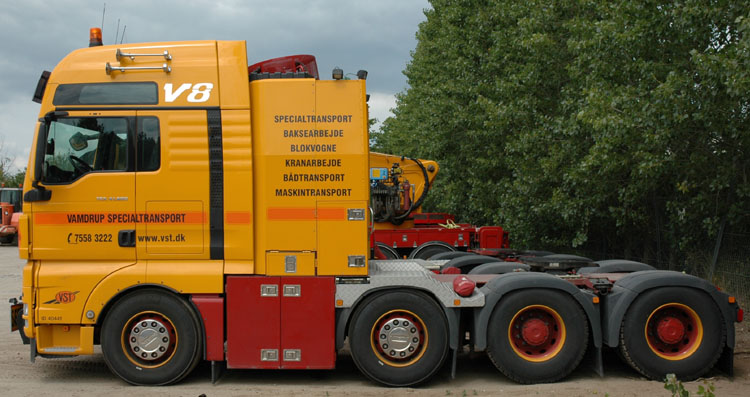 This side of the chassis is modified, the Ad-Blue tank that is normaly mounted here has been replaced by a large toolbox.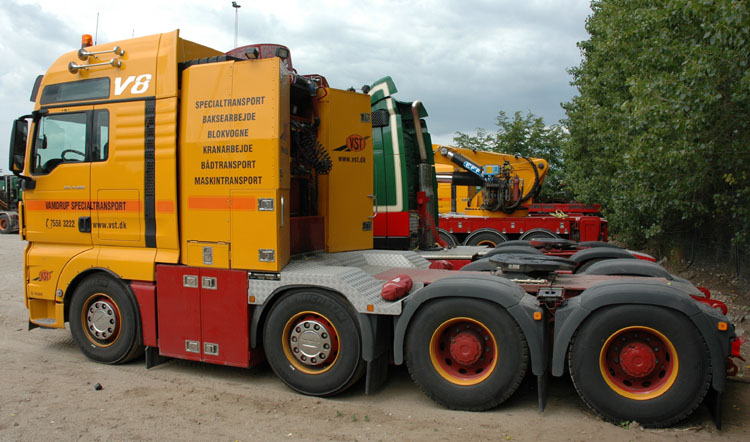 The entire chassis has been closed at the top with steel plates. The fifth wheel is moveable because of a pin and hole system in the subframe, it is possible to mount it over the full length.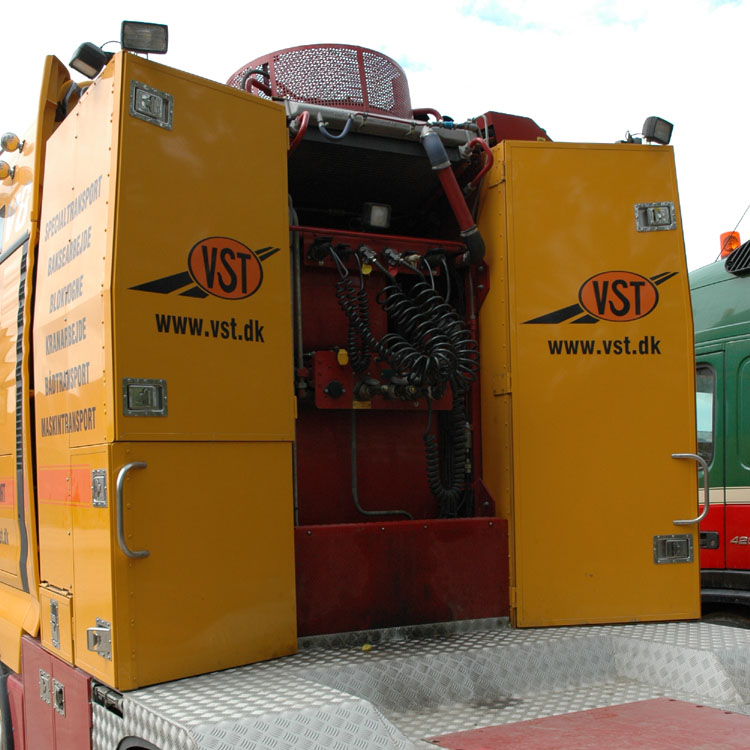 The tower was also modified heavily. Both corners are filled with toolboxes in a V shape so that the trailer can still rotate behind the tractor.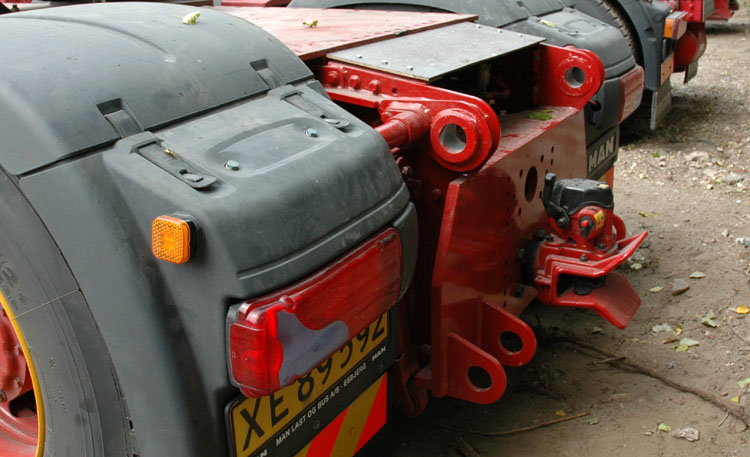 The rear side of the chassis has gotten a steel plate to wich a 5th axle can be mounted.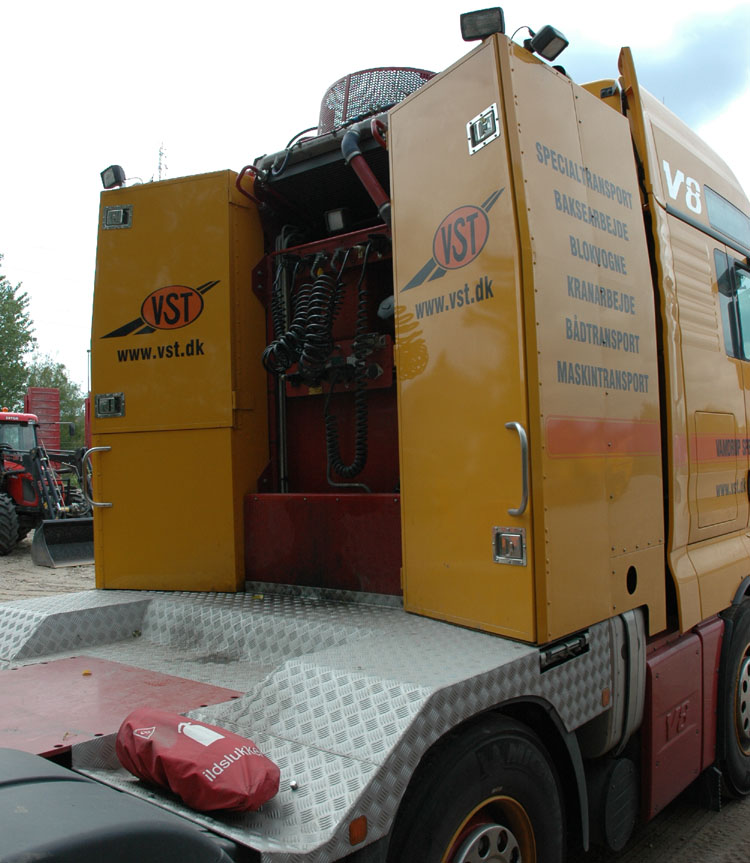 The Ad-Blue tank from the left side has been moved to this side, it is mounted above the catalytic converter.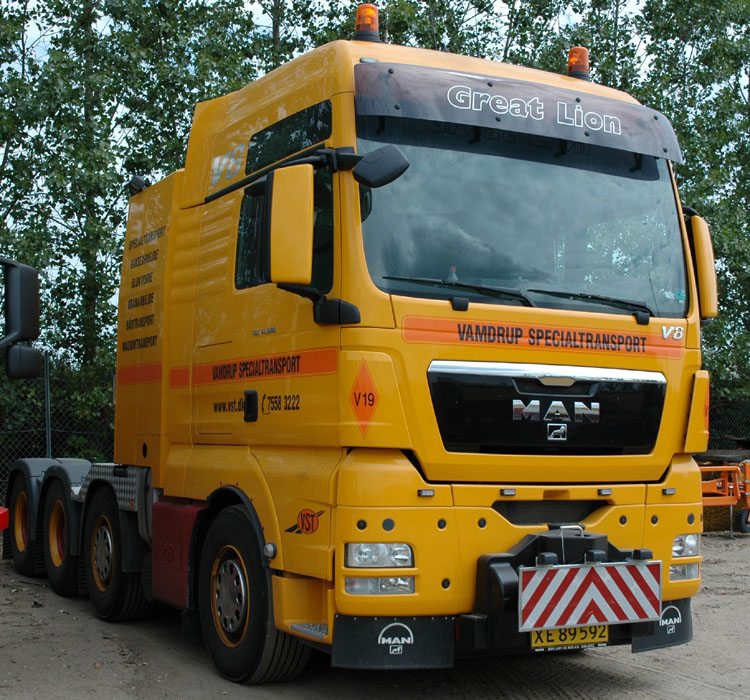 A nice conversion of a standard MAN 680. As with most of the Danish companies, this was all done in their own workshops.
Back to the MAN index