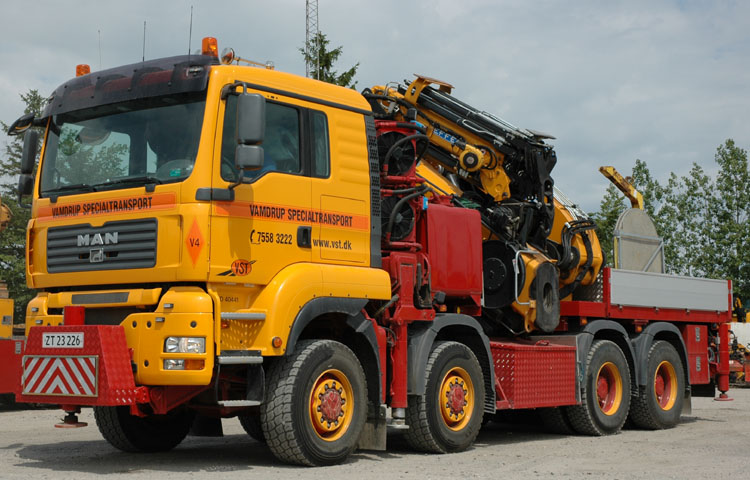 This is the MAN 41.480 of VST - Vamdrup Specialtransport from Vamdrup (DK).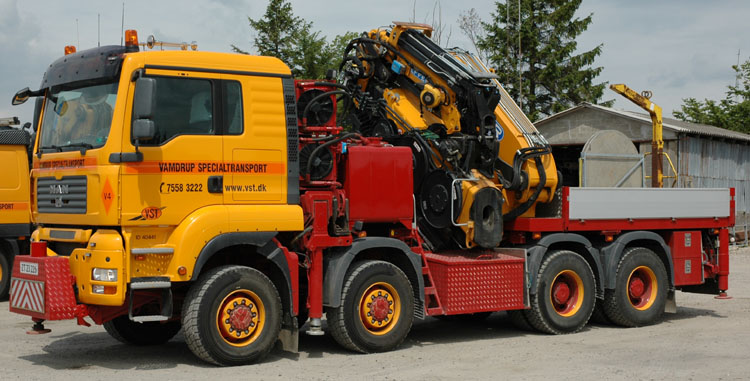 The base is a MAN TGA with 480 hp engine and 8x8 drive, this make it also very suitable for usage off the road.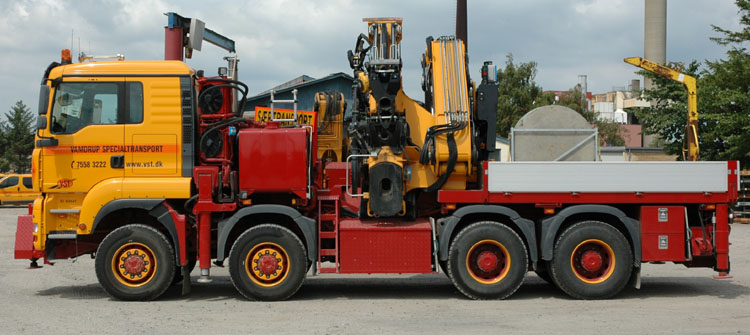 A heavy Effer 1550 crane was mounted onto this truck. A crane of this size, together with the 8x8 chassis results in a truck that hasn't got any payload anymore. This means that the crane could be mounted central on the chassis. The space between the crane and the cab is used to mount oil coolers and the oiltank.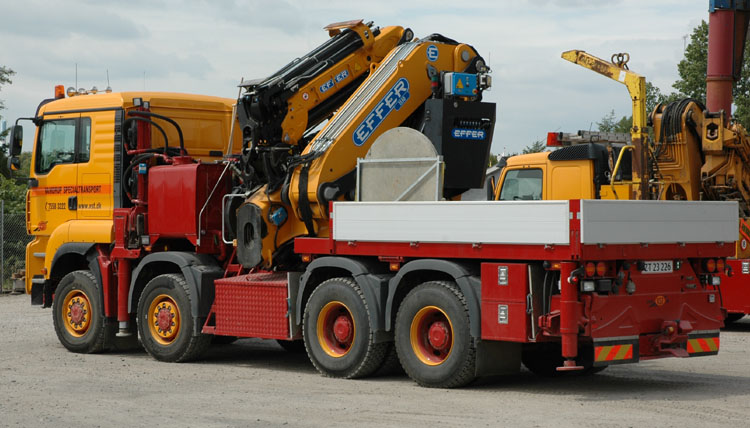 A small flatbed was mounted behind the crane, it is used to transport the most important lifting utilities. The central location of the crane gives a good weight distribution over the axles. This side has been fitted with a nice ladder to get ot the space in front of the crane.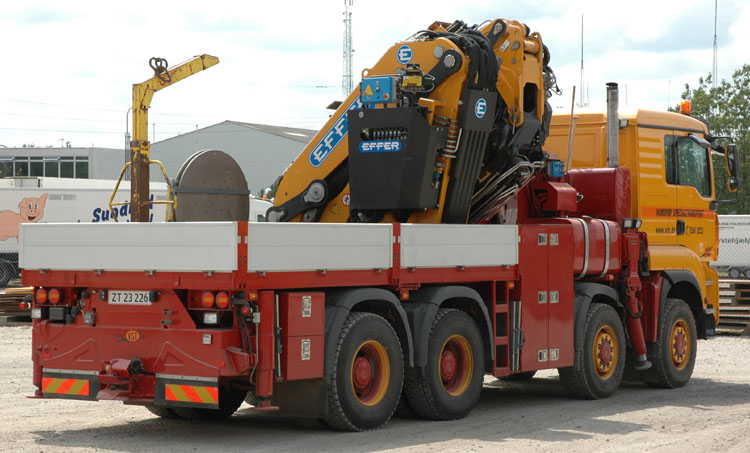 As the crane is mounted further to the rear than usual, the rear outrigger beams also had to be mounted further to the rear. The space between the beam and the wheels was filled with toolboxes.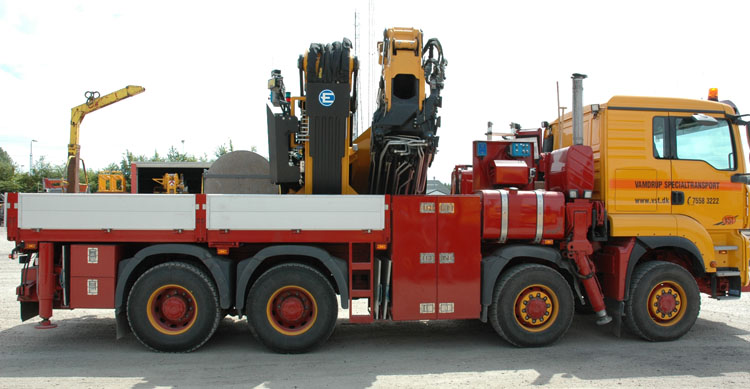 The dieseltank was placed above the 2nd front axle so that a large toolbox could be mounted at this side. The mufler was also moved to a higher position so that the outriggers don't have to flip up during transport.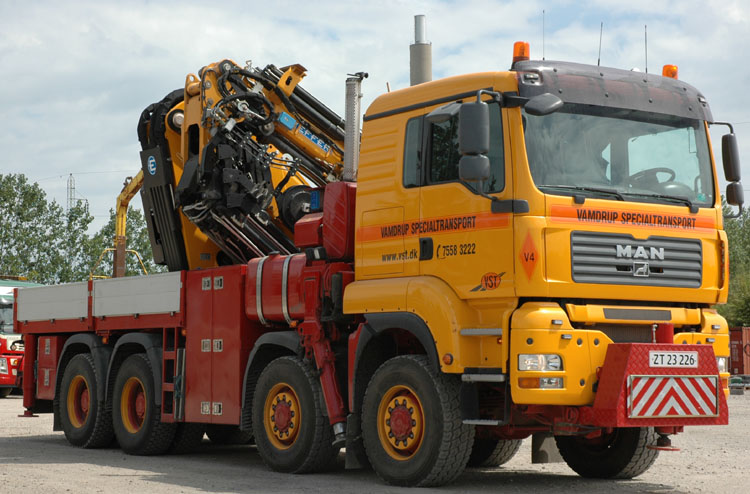 VST was one of the very first to have a fully reinforced chassis to the front. This MAN off course also has this feature. The crane is all around stable, the frame between the foot of the crane and the front outrigger at the bumper has been reinforced in a professionel way by the crane installer, KL-Kranservice.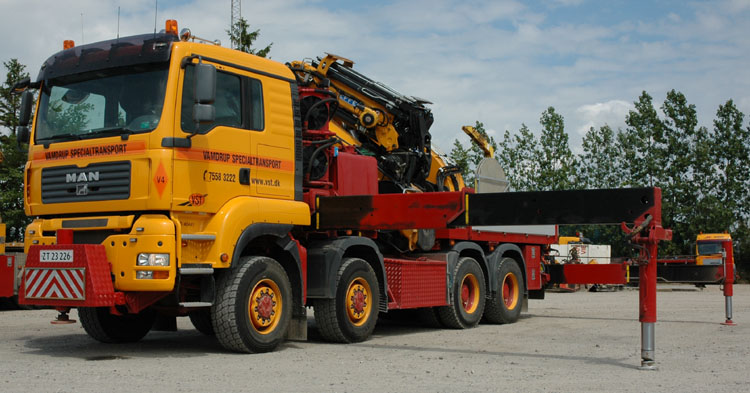 Here the crane was demonstratetd. The outriggers are already extended at this side.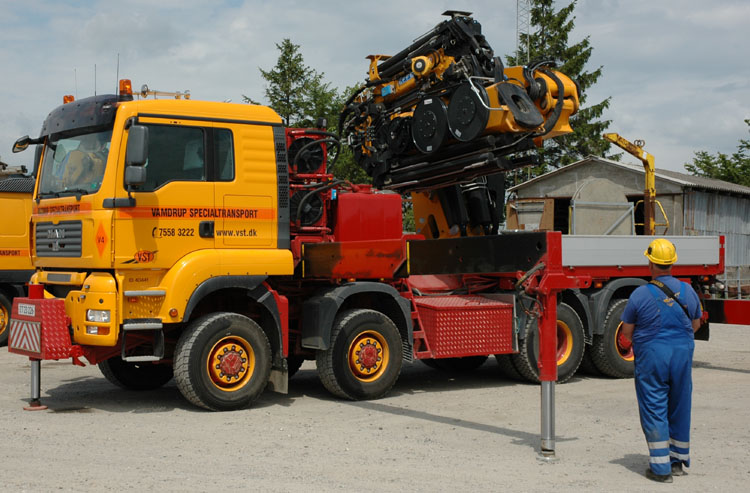 Now the crane is being unfolded. The crane has a 8x hydraulically extending boom that can lift 4,28 tonnes at an outreach of 19,91 meters. The maximum lifting capacity at the hook is 107 ton/mtr.
A 6x hydraulical extending jib is mounted, this gives a total outreach of 32,45 meters. The crane can lift a bit more than 1 ton there. The 2 manual extensions give a total outreach of 36,4 meters. At 22 meters height a load of 5,7 ton can still be lifted at this jib!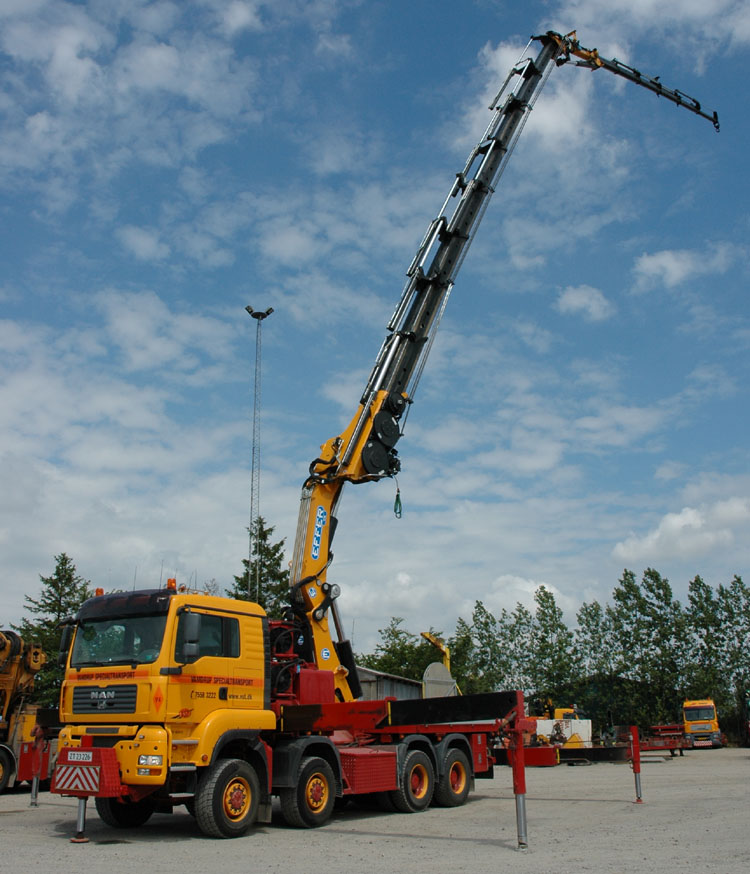 A real beaty of a machine, here in all it's glory! This truck replaces a Mercedes SK 3538, also a 8x8 but with a Effer 88N-8S and equiped as a tractor. It is pictured below.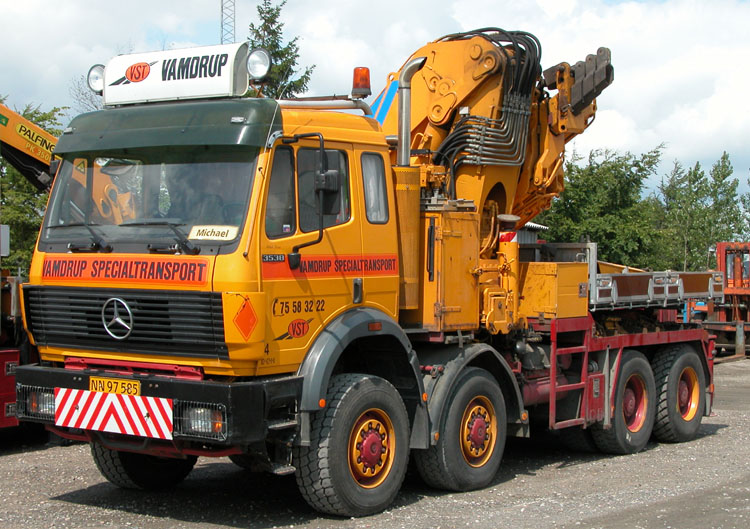 Many thanks to VST and the driver for the demonstration!
Back to the: MAN index / Effer index