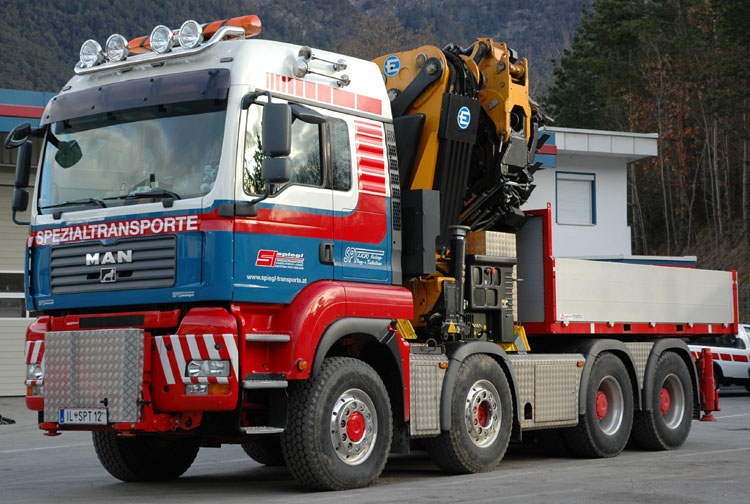 I could photograph this MAN TGA 41.480 8x6 in the beginning of 2009 at the yard of Spiegl.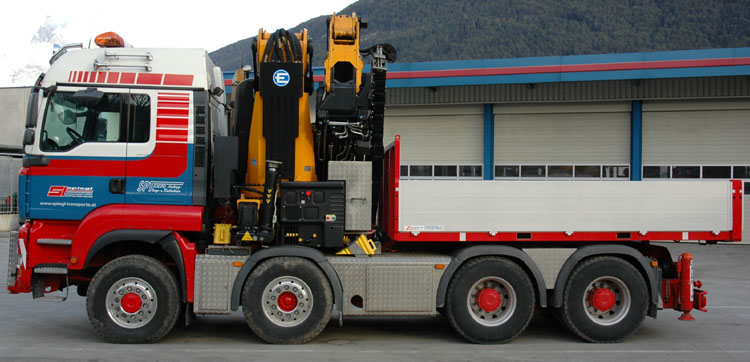 An Effer 850 8S is mounted behind the cab.
The loading box is demountable, this way the truck can be used as a tractor.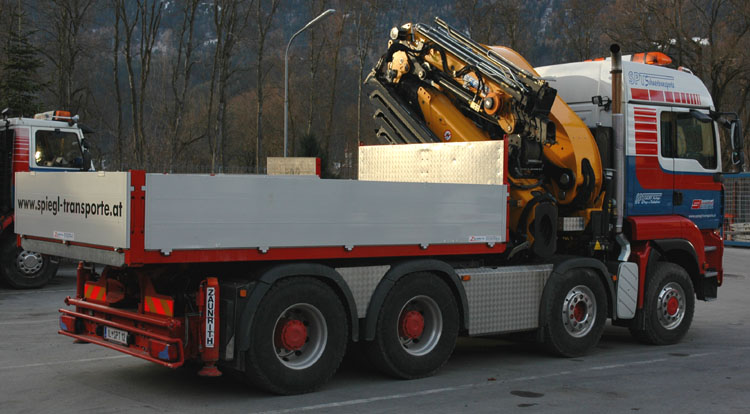 The Effer is equiped with a 4S jib and 2 manual extensions.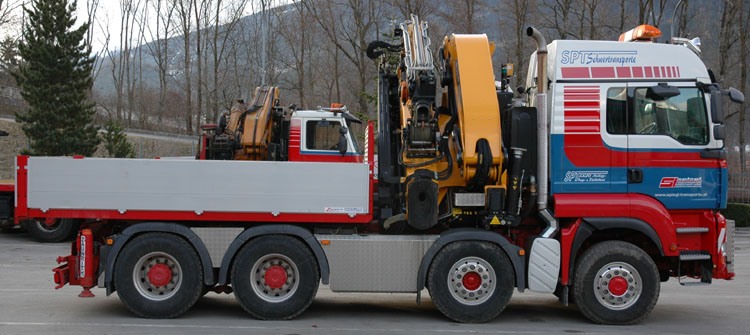 The chassis is a modified 6x6 that has gotten a additional front axle. The modification is done by Toni Maurer. The 8x6 is a good compromise between weight, costs and chassis length.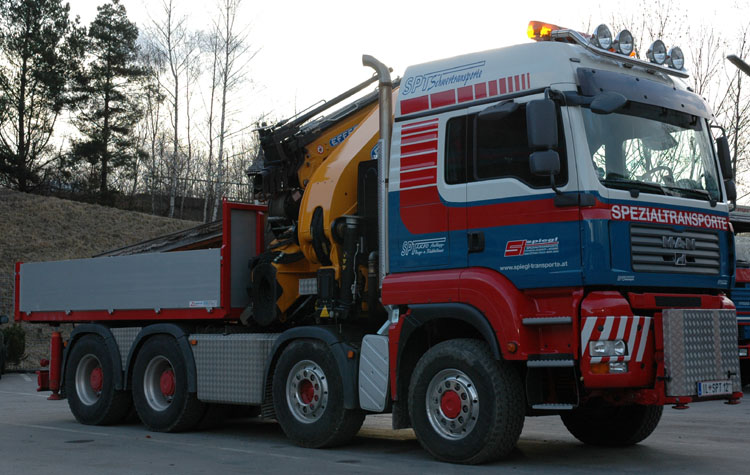 A nice addition to the fleet of Spiegl.
Back to the: MAN index / Effer index