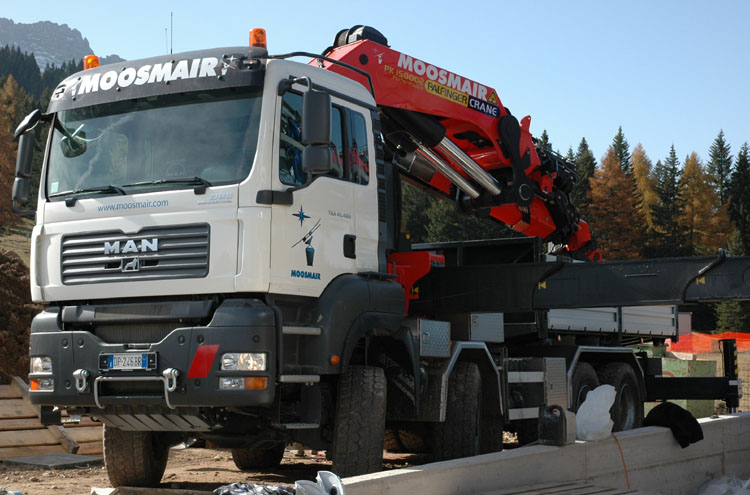 The company Moosmair from St. Martin in Passeier, in a valley near Bozen - Italy, also is specialised in the construction and rental of cableways. Therefore they own a couple of crane trucks.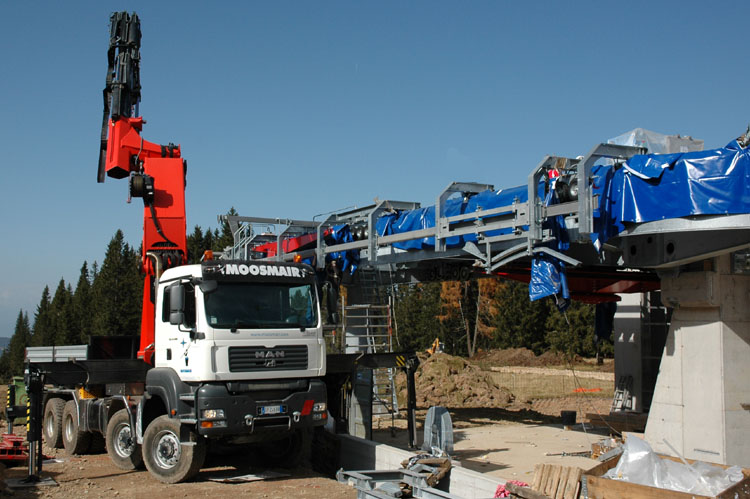 This is the newest of the fleet, a MAN TGA 41.480 8x8 that is working here at the Karerpass, busy constructing a cableway of Doppelmayr.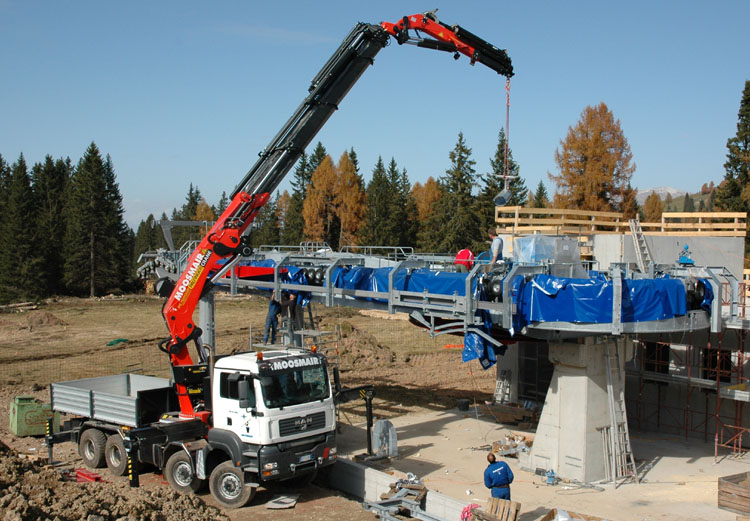 The MAN was equiped with a heavy Palfinger crane by Naiks, it's a PK150002 in G version. Enough outreach is given by the hydraulic PJ170E jib, the crane can get up to 32 meters far with it.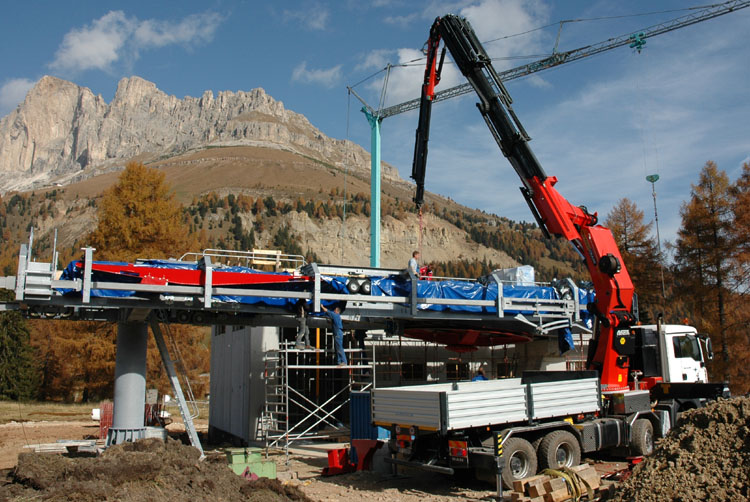 Please notice the beatiful surrounding in which this truck is working!!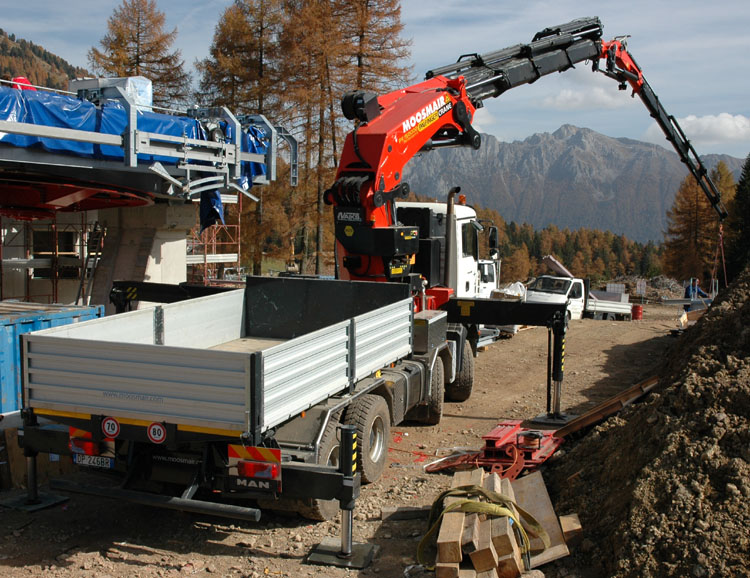 Here it was lifting a part that was lying further away. The crane can be used to the front. If it is lifting to the front, with the truck like this, the lifting capacity is of course limited. When more lifting capacity is needed, a counterweight of 10 tonnes can be placed on the flatbed. Front outriggers are not possible in Italy, modifications to the front of the truck are not allowed.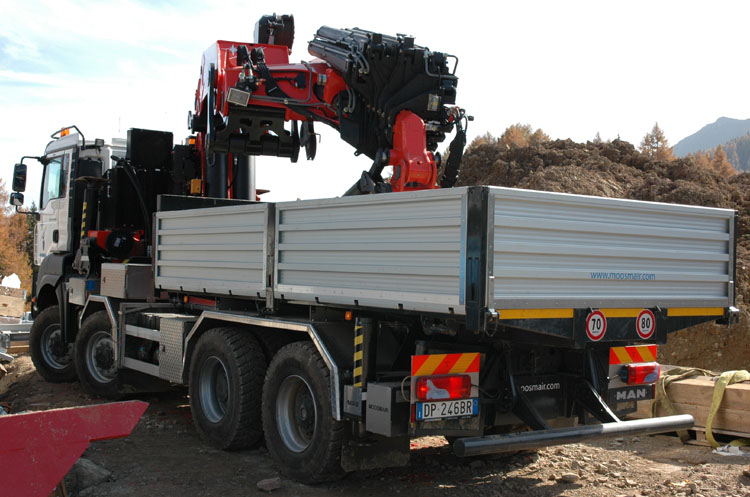 Here the crane has been put down, the truck is going to get new material. The rear outriggers are interesting, they are built by Naiks.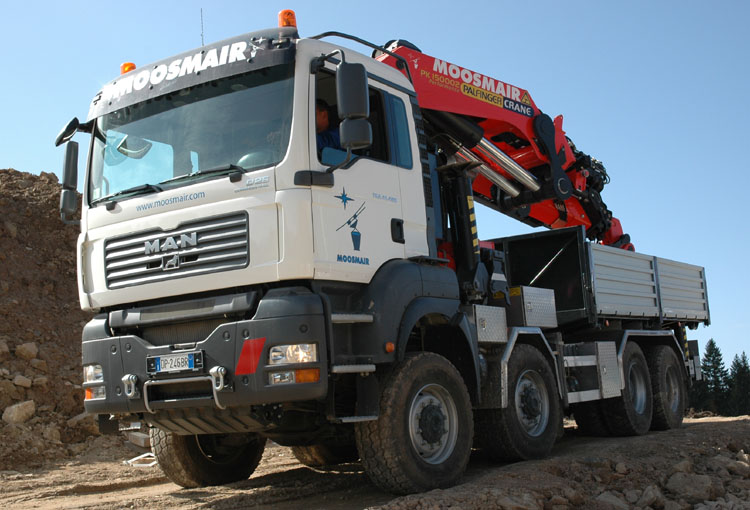 The 8x8 drive is necessary for this line of work. When I got to this building site the weather was good and everything was nice and dry, but with rain or snow it looks really different! They where building near to the normal road, so there wheren't any steep roads to this building site. After this station in the valley, the station at the top of the mountain also has to be build and then the traction is needed.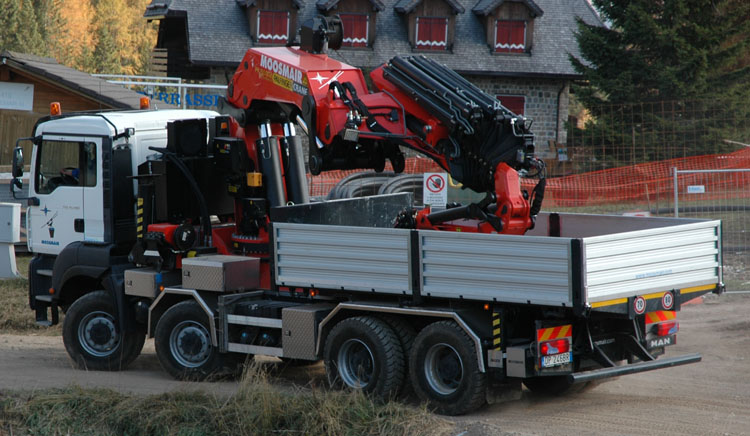 On it's way to the loading pad.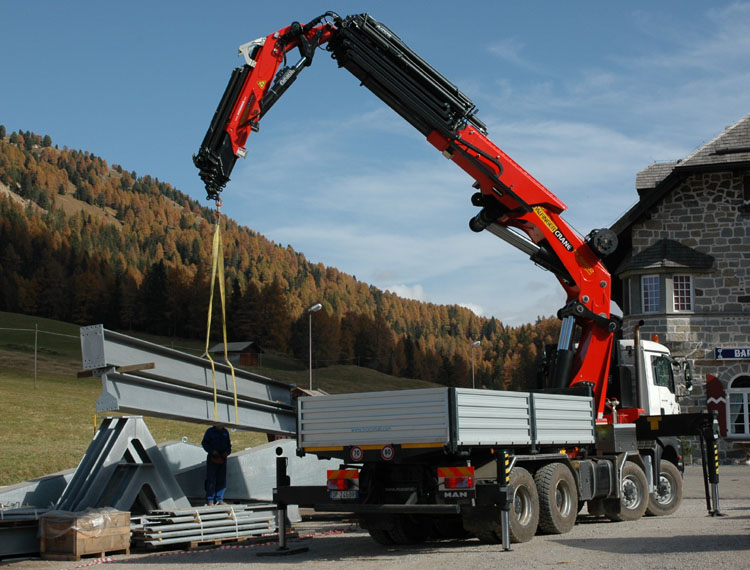 Beside the normal road a parking spot was used to store the many parts of the new cableway, they where brought by another company. The Palfinger loads them in small sets onto the MAN, after that they drive to the site and start mounting these parts.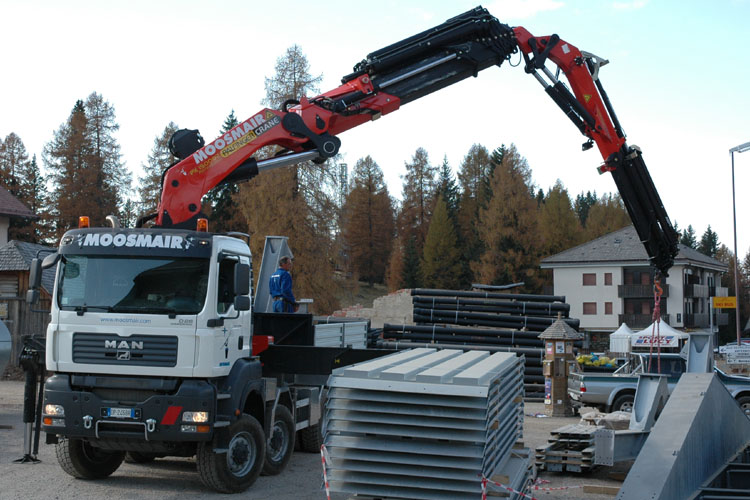 Several more steel parts where loaded here.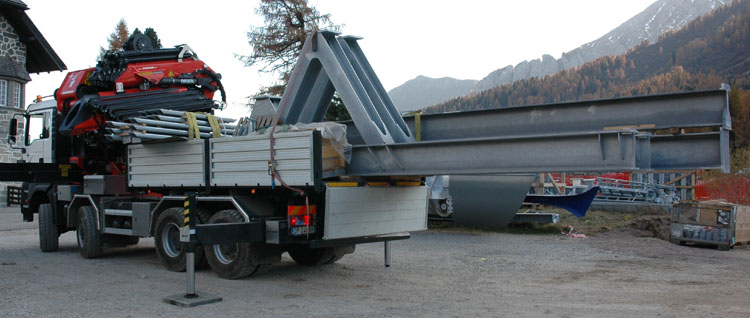 Some are a bit longer than the flatbed...
This is also the reason why they don't often use tractors units here, a loading box is just necessary to carry the material from the road or valley up to the building site.

As they are driving beside the normal road, the loading of steel parts in this way isn't a problem.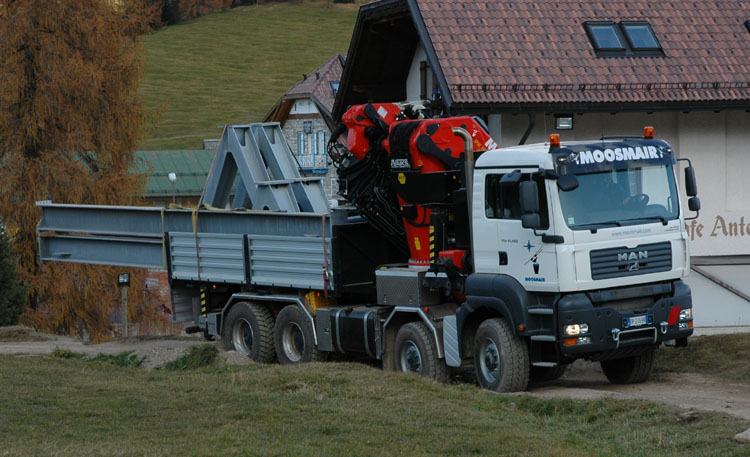 After everything was tighented the MAN comes driving up the mountain. The truck has an empty weight of 32 ton, which means that legally it normally wouldn't have any loading capacity anymore. But, a special regulation in Italy allows trucks that carry buildings materials to have a total weight of 40 tonnes. The use of a drawbar trailer is not allowed with that regulation, but that is not a problem here.

And here it is backing up towards the building site. An interesting crane truck that is fit for it's purpose!
Back to the: MAN index / Palfinger index