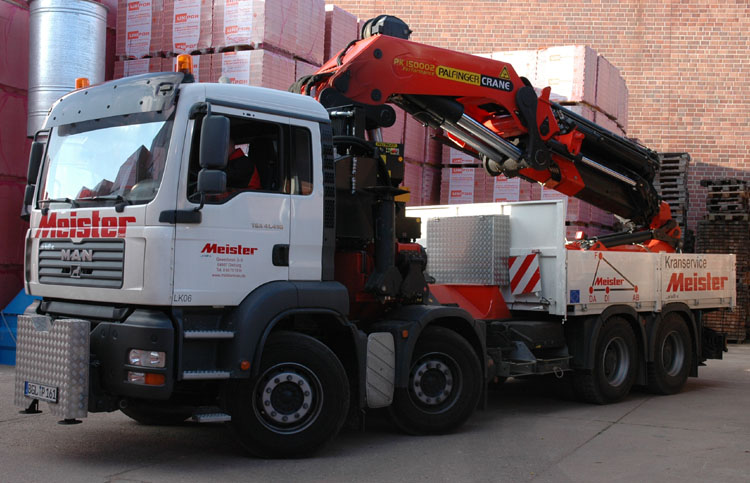 At the end of 2007 this MAN 41.480 was added to the fleet of Meister Kranservice from Dieburg (D).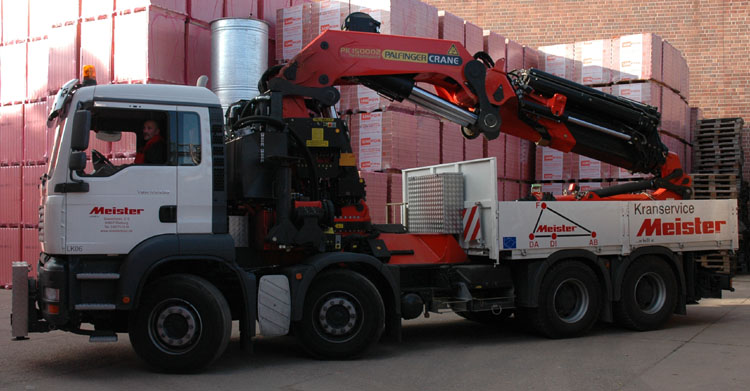 It is a 8x4 truck that is equiped with a flatbed and a Palfinger PK150002 crane.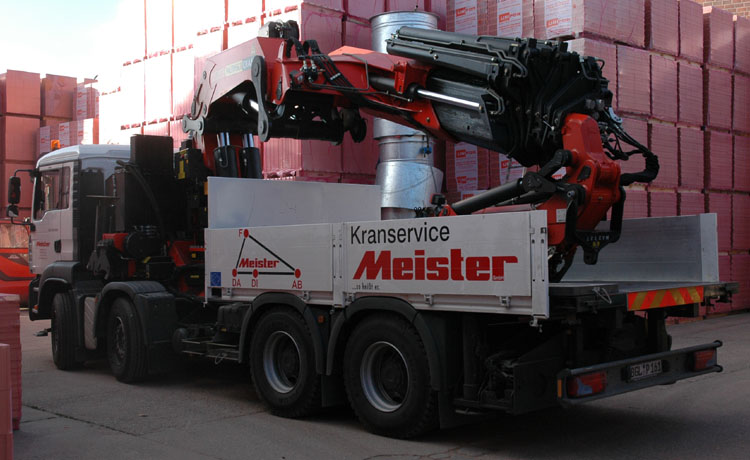 It is the heaviest knuckleboom in the fleet, that also contains 3 Palfinger PK100002 cranes.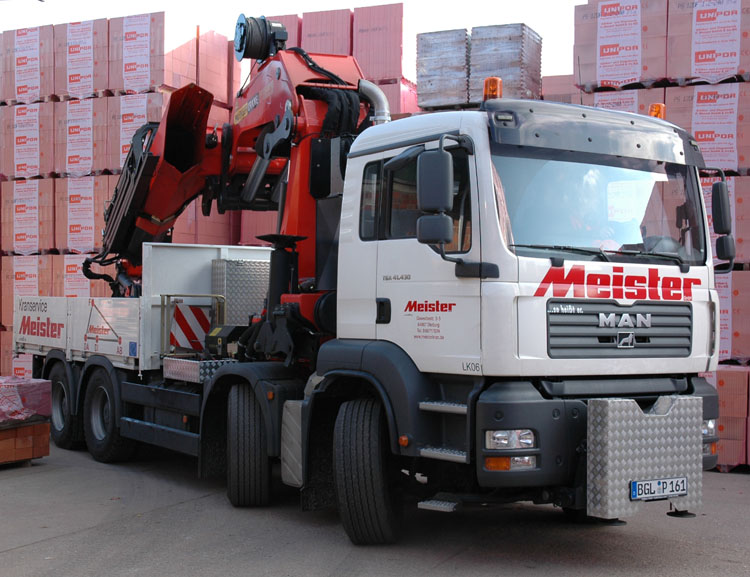 Here it is at a roof tile factory. It was there to lift a ventilation unit onto the roof. It is busy manoeuvring the truck into the right position.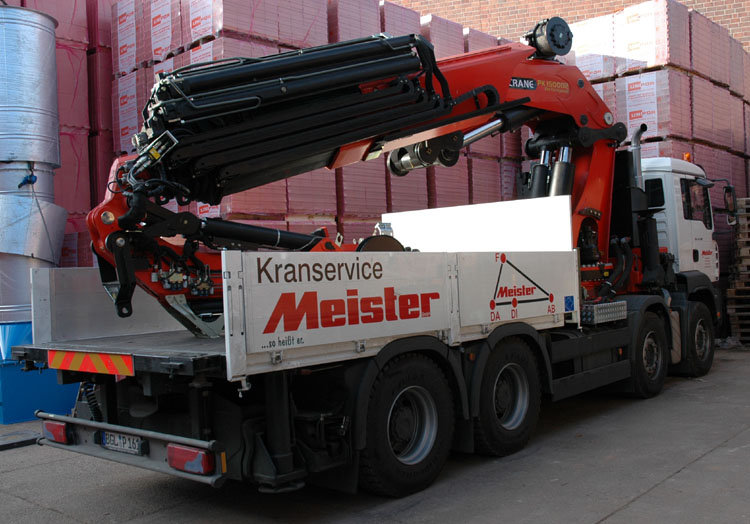 The crane is a PK150002 G with a PJ170E jib that has the Dual Power option. The crane extends 8x hydraulically, the jib extends 6x hydraulically. With one manual extension the total outreach is about 33,5 meters. At the base of the jib we see a black bracket hanging down, this is the optional heavy hook mounting that can carry 12 tons. The loading floor can be extended to the rear.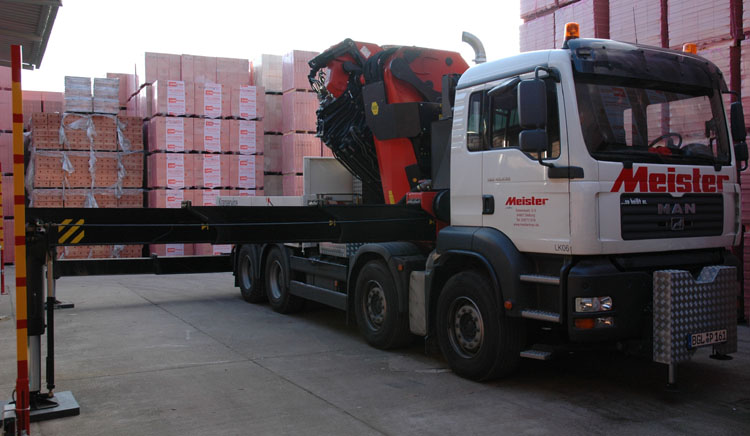 The crane has 6 outriggers, 2 at the crane, 2 at the rear of the chassis and 2 at the front bumper. The chassis isn't strengthened to the front, which means that these outriggers can only take a limited load.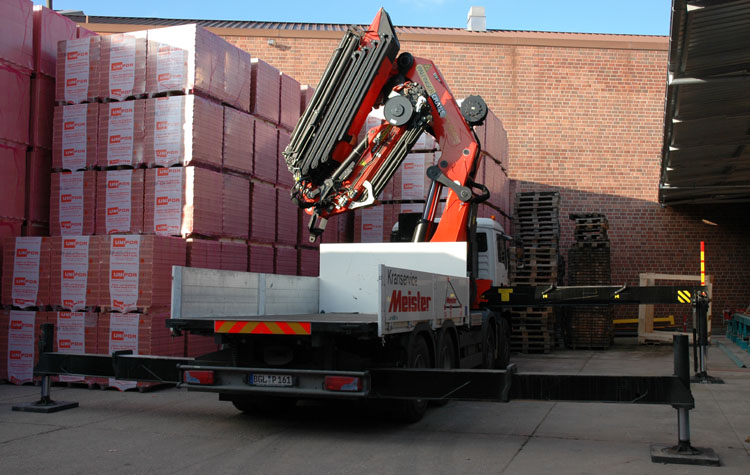 The crane is being unfolded here. On top of the crane we see the winch.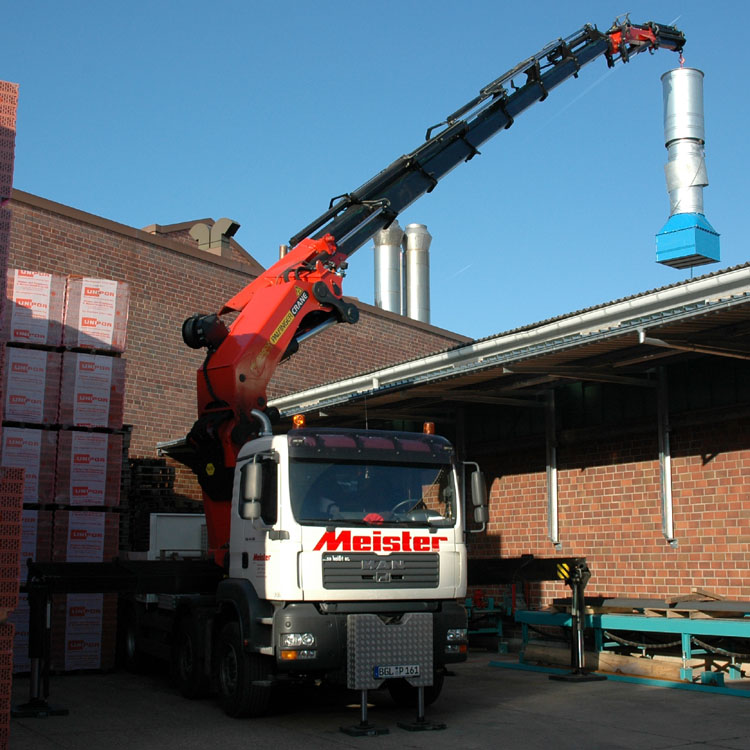 The part is already hanging above the roof here. The crane driver is, not visible here, walking on the roof with it's remote control. This way he can keep an eye on the part.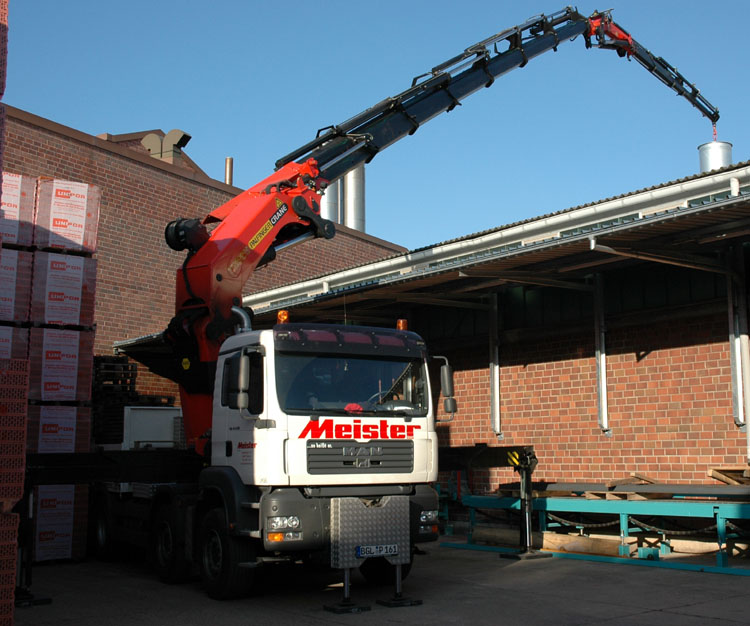 Back to the: MAN index / Palfinger index