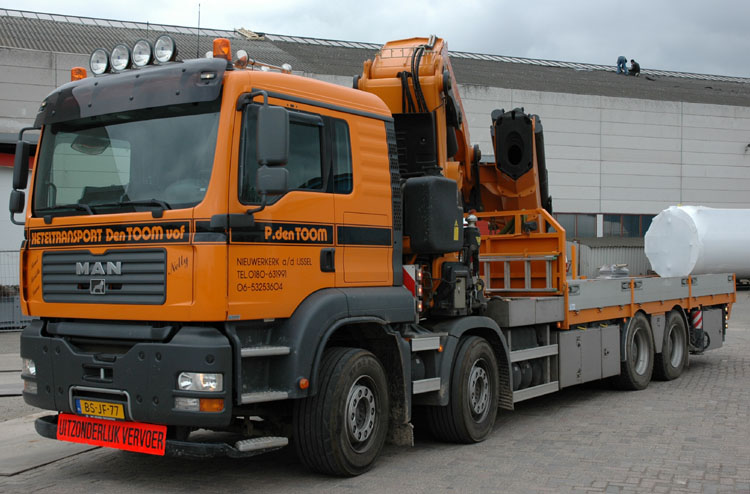 In 2007 i was able to photograph this MAN 41.480 8x4 of P. den Toom vesseltransport on the yard of his neighbour.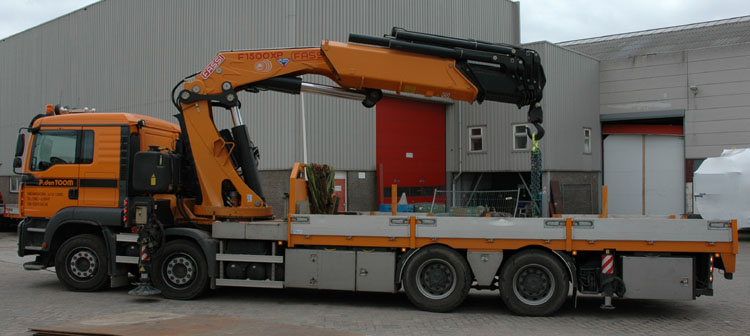 The truck has the first Fassi 1500 of the Netherlands mounted behind it's cab.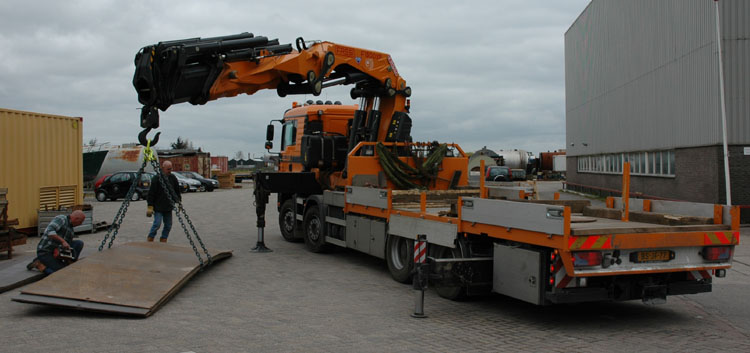 It is a F1500AXP.26, so a 6x hydraulically extending version. As they usually transport rather heavy vessels, they don't need more outreach than this.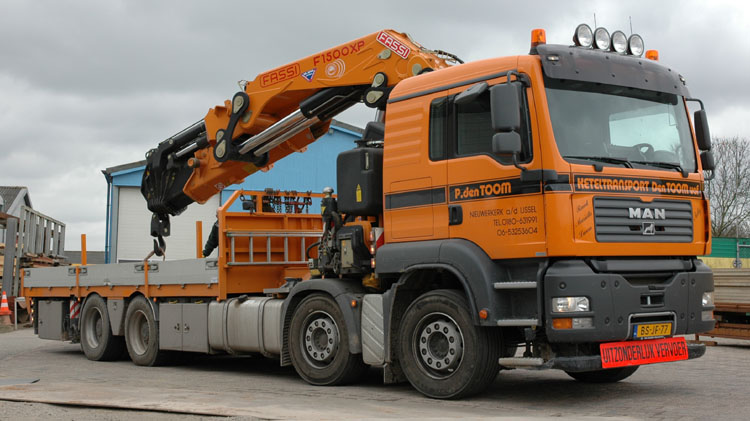 The loading box and the crane are being mounted/built by Elcar.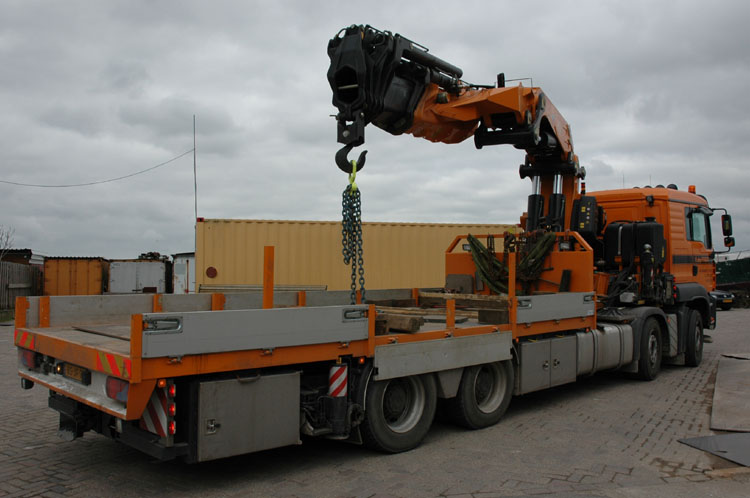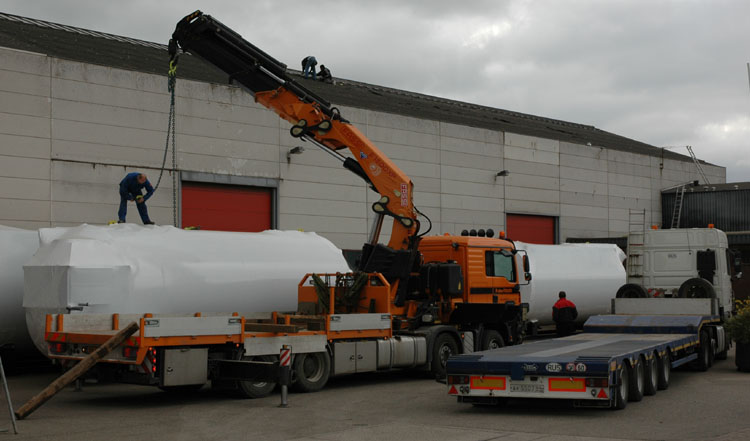 A part of the work is being done for the neighbour-company, a vessel builder. Here 1 vessel of larger series had to be loaded onto a lowloader.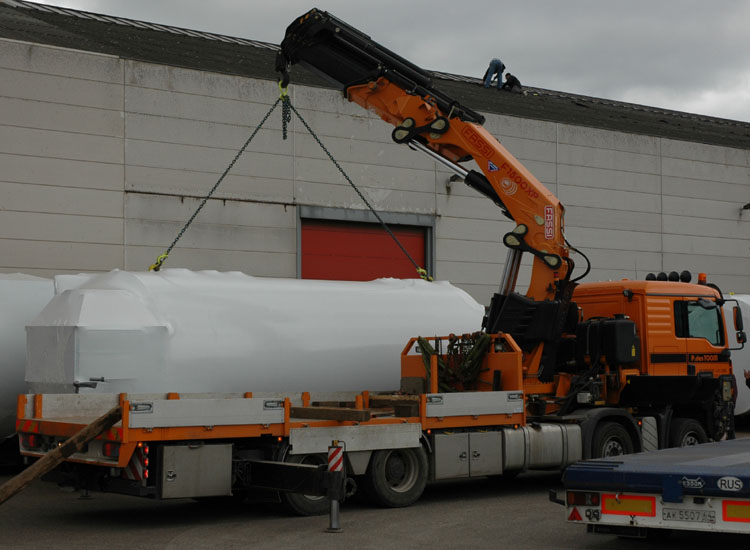 These vessels weigh about 17 ton per unit, a weight that this Fassi crane can lift to about 6,3 meters far.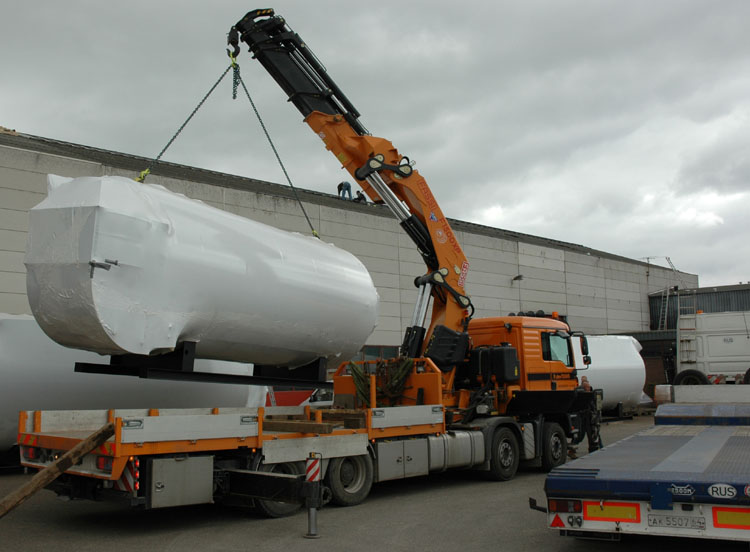 This version of the 1500 crane has a maximum lifting capacity of 108 ton/mtr.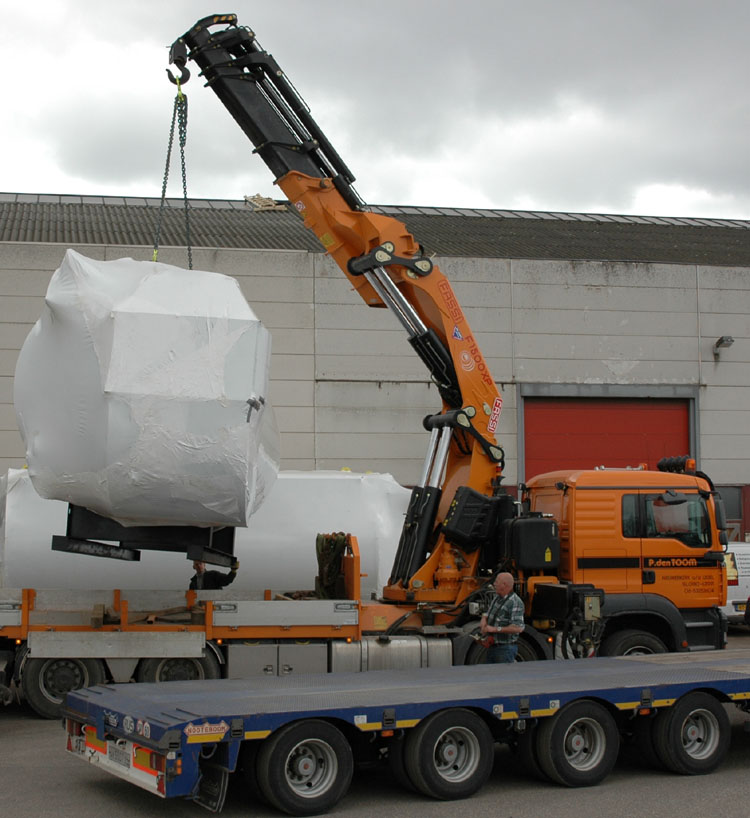 The remote control is used to operate the crane and to move the vessel carefully towards the Nooteboom lowloader.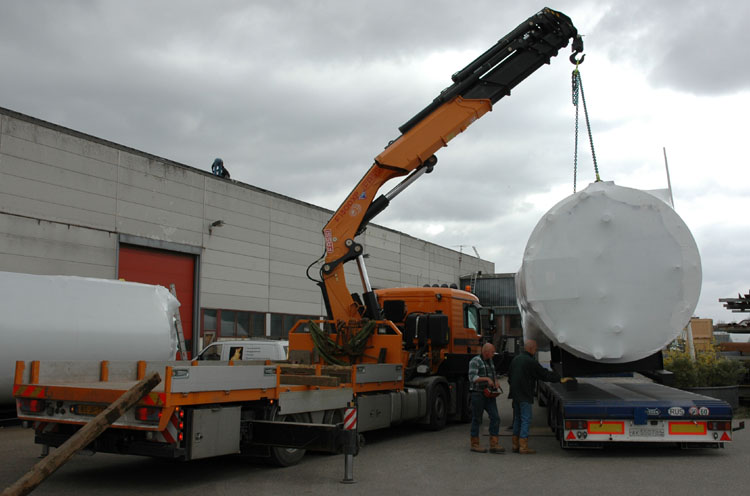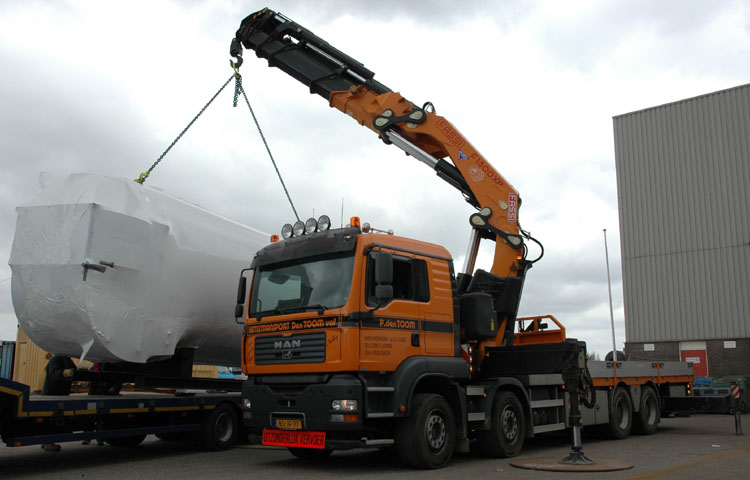 They chose a truck with a loading box because it gives the oppertunity to load a vessel onto the box when the situation gest cramped. This way the truck can move into the hall, with the load on it's back and the lowloader can stay outside.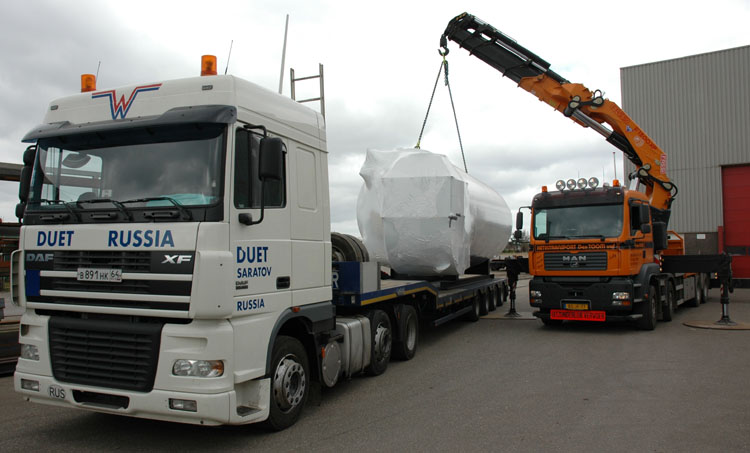 The vessel was picked up by this DAF XF95.480 of Duet Russia, a division of Van der Wal from Utrecht.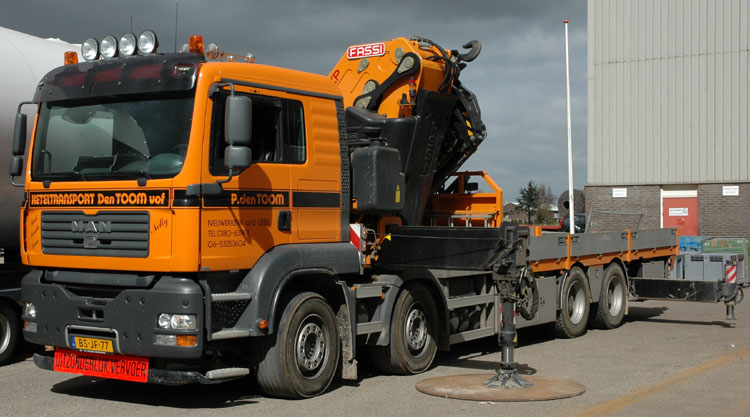 And the crane is already folded down here, ready to go to the next job.
Back to the: MAN index / Fassi index