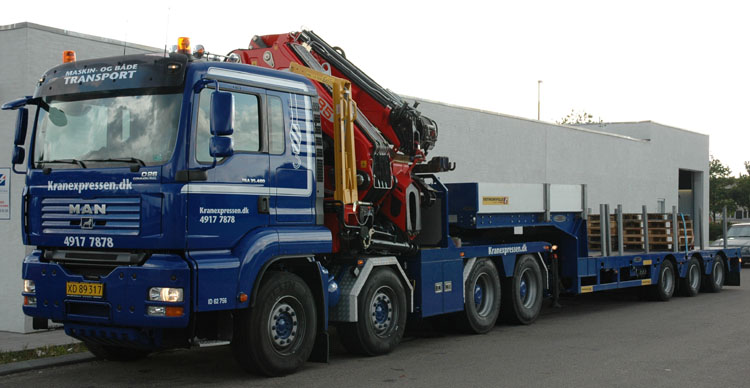 This MAN TGA 35.480 belongs to the danisch crane rental company Kranexpressen from Hedehusene.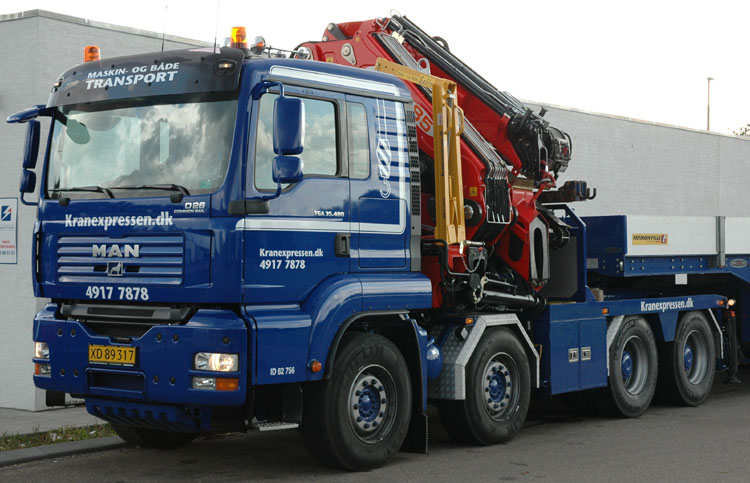 It is an 8x4 tractor with 480 hp. Behind the cab stands a PM85, a crane with a lifting capacity of about 68 ton/mtr. On top of the front outriggers stands a foldable pallet fork.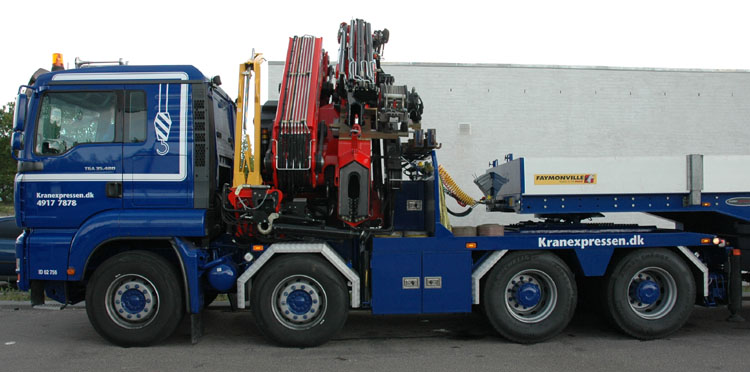 The crane type is 85027, that means that it extends 7x hydraulically to a length of 18,5 meter. With the J1204.20 jib, that extends 4x hydraulically, an outreach of 28,3 meter is reached where it can lift 940 kg.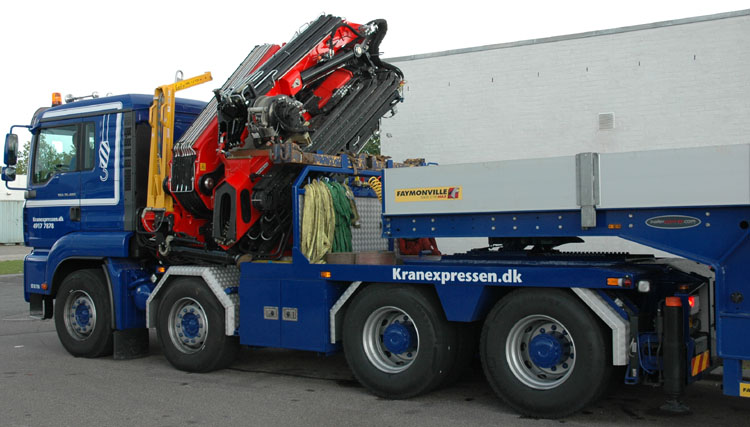 On the crane we see a heavy Rotzler winch, this one is slideable so that the jib can lay down during transport. So the winch has to slide onto the main boom before it can be used. The tractor has got a large toolbox at this side, a chain box is installed between the rear axles.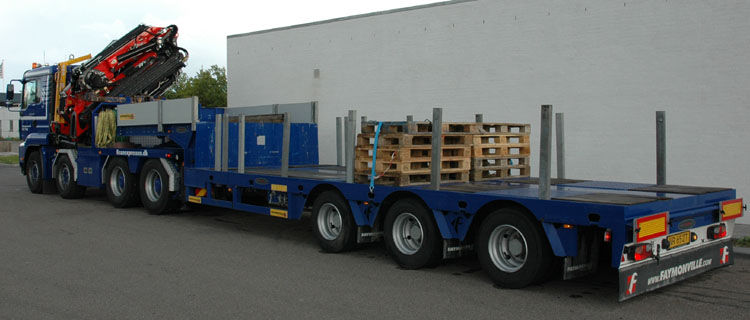 The MAN pulls a 3-axled Faymonville semi-lowloader.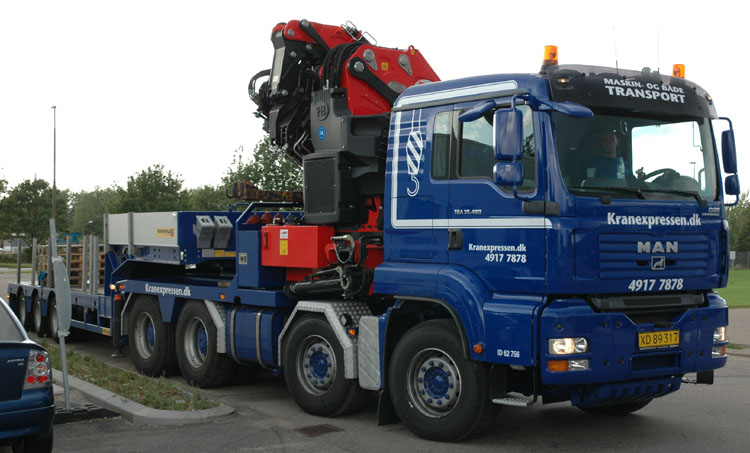 This side of the crane houses the oil cooler. This is mounted directly at the base of a PM crane. The outriggers are tilted upwards and are lying over the mudguards. The chassis is filled with the mufler and a dieseltank.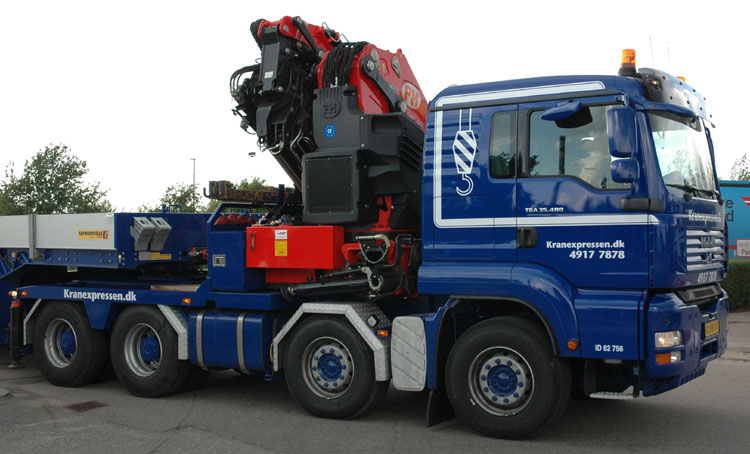 Underneath the oilcooler, at the foot of the crane, the oiltank is installed. It is a low construction that is mounted around the crane base, this way it doesn't need to be installed seperately at the chassis.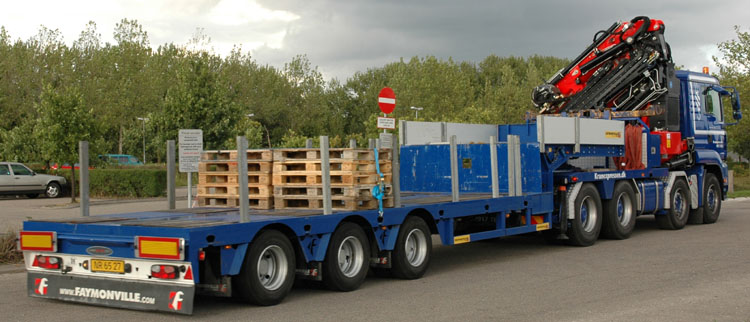 And then it went back to work again.
Back to the: MAN index / "Other crane brands" index