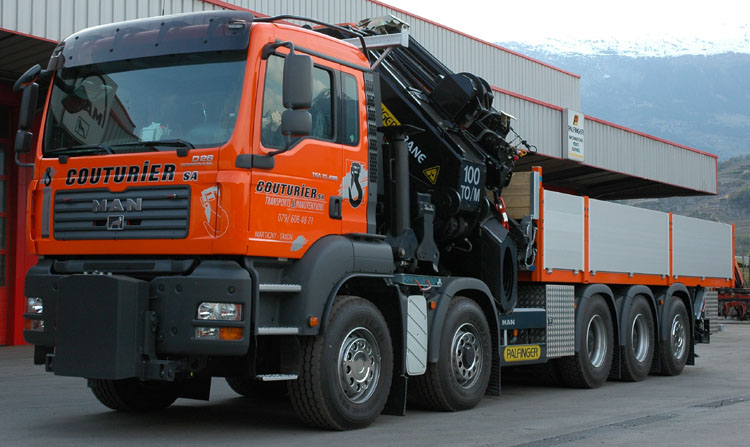 The company Couturier s.a. from Saxon (CH) recently bought this interesting MAN 5-axled truck.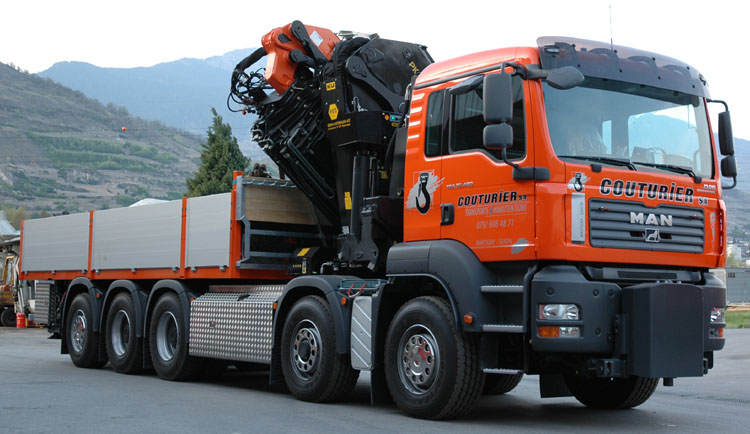 The base is a MAN 35.480 8x4 which has gotten an extra rear axle. A special feature of this chassis is the Hydrodrive on the 2nd front axle, this way the truck can be used as a 10x6 at low speeds.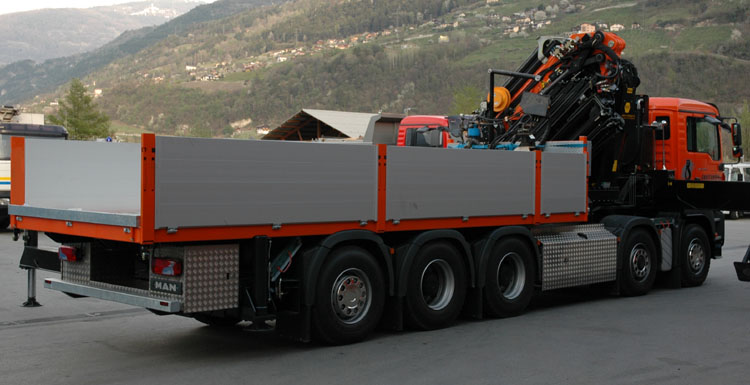 The total allowed weight for this chassis in Switzerland is 40 tonnes, which leaves room for a heavy crane. In this case it is a Palfinger PK100002.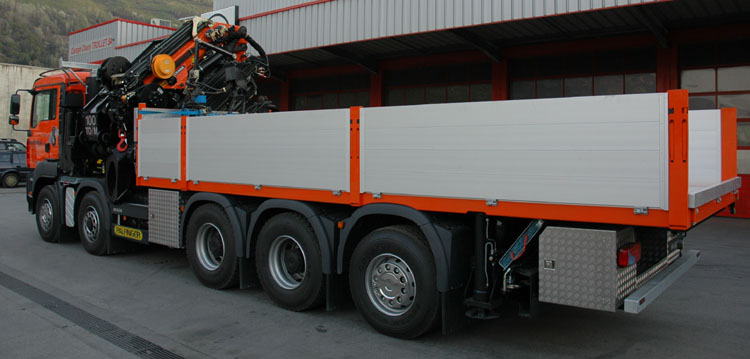 A long loading box is mounted behind the crane to carry the load, usually building materials.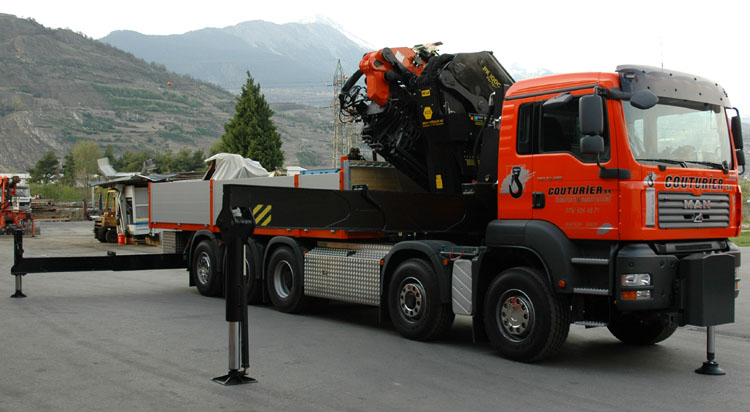 The crane is a PK100002 G, a 8x extending crane with a lifting capacity of 82 ton/mtr. The maximum length of the crane is 19,6 meter where it can still lift 3,55 tonnes. Maximum capacity beside the crane is 30 tonnes.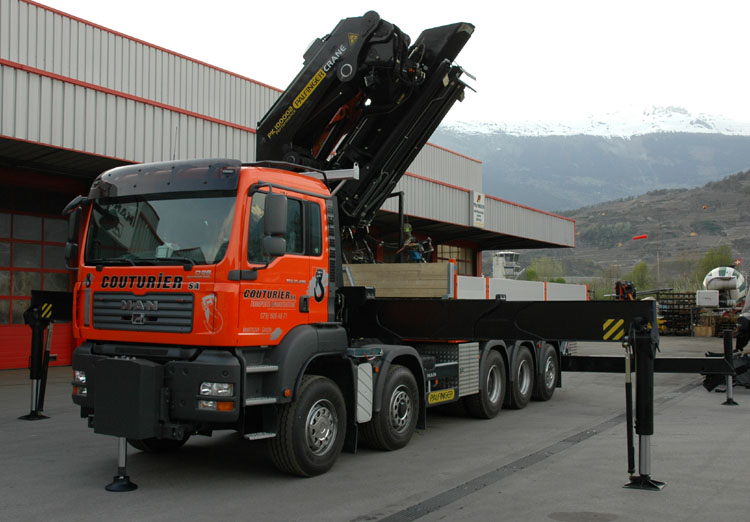 The crane is supported by 5 outriggers. The 4 standard legs and one extra leg at the front bumper. Because the frame is strengthened to the front, this leg can only support a few tonnes (limited by the manufacturer).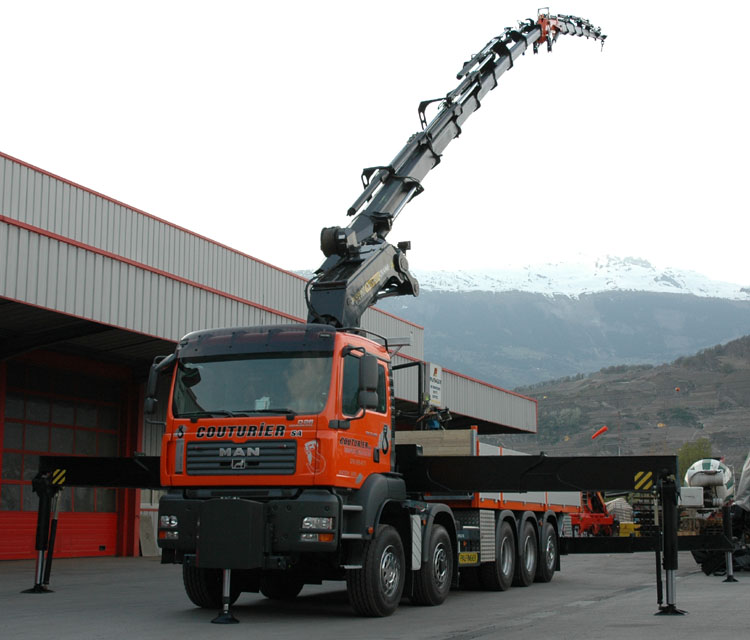 With the PJ170E jib, a 6x extending version, the outreach becomes 32,5 meters.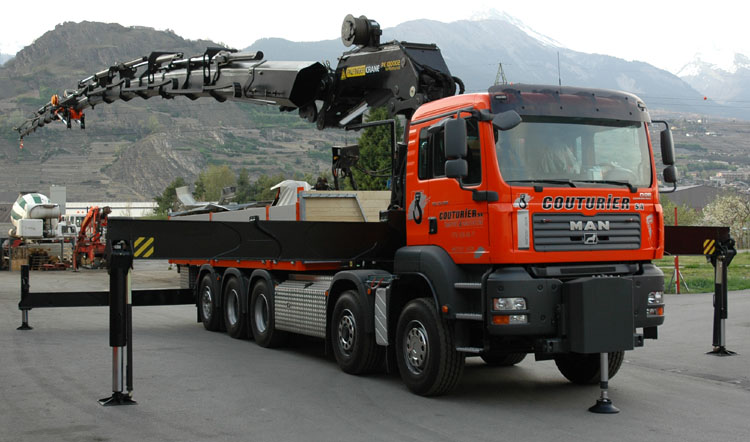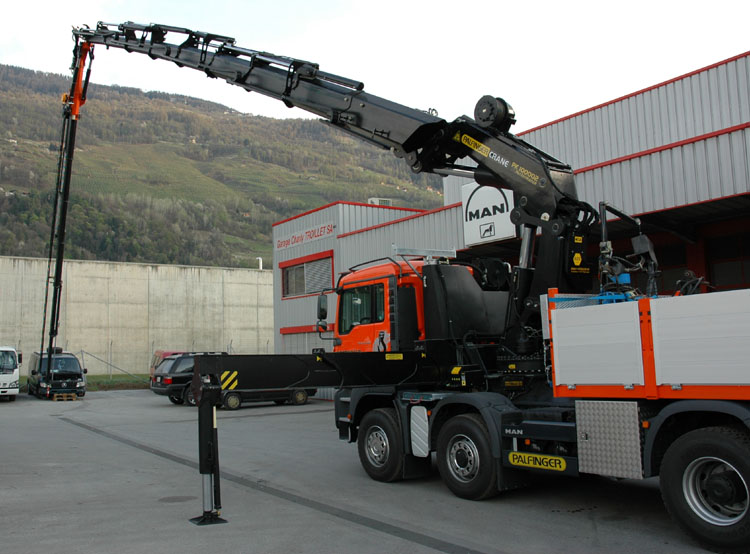 The front leg gives the possibility to lift a small load in front of the truck.
With 2 manual extensions in the jib the total outreach can be about 35 meters.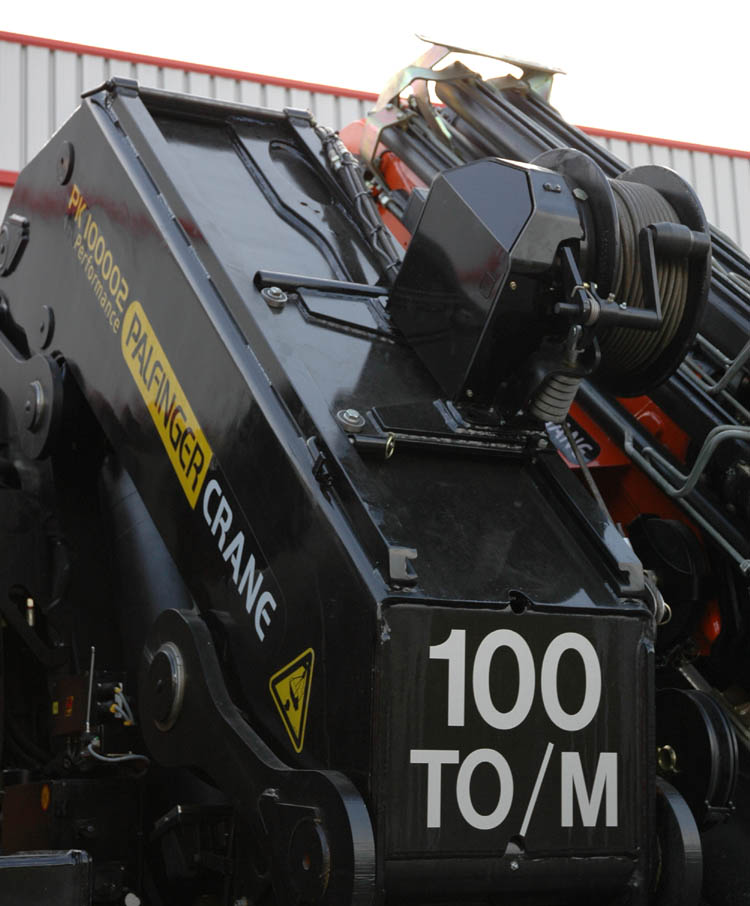 A special constuction is used at the winch. This one is mounted on a sliding pad. This way the winch can be moved down and a long load can be loaded over the crane and the cab, for example long wooden beams. Here we see the winch in the low position, to use it as a winch it has to be in the high position. At one of the pictures above you can see the strut behind the cab on which the load can be transported.
Back to the: MAN index / Palfinger index