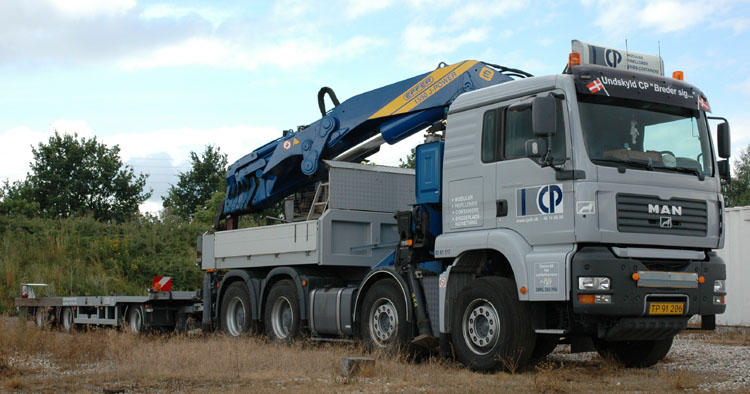 The company CP (Container Partner) from Viby (DK) builds and sells all sorts of containers and mobile recreational homes.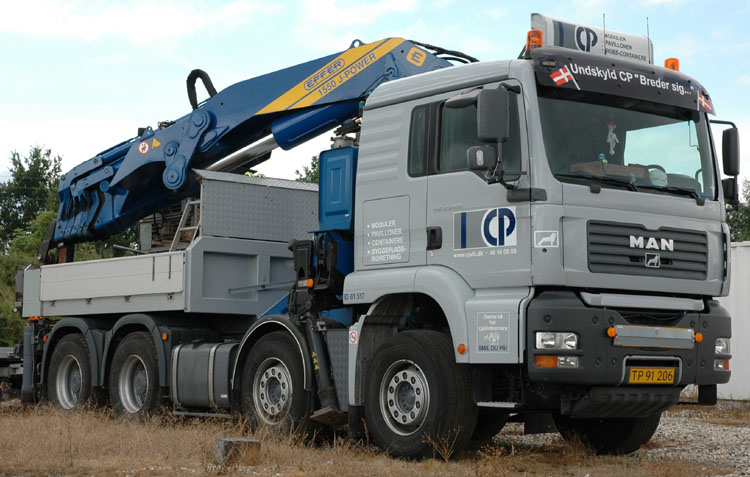 To transport these they own several crane trucks, this being the heaviest of those right now. This is a MAN 35.480 8x4 with a Effer 1550 J-Power crane on it.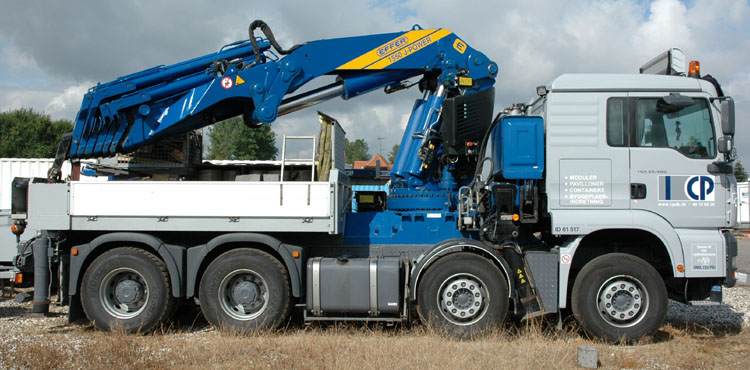 This is an Effer 1550 of the first series, still with the normal boomparts. Later these where exchanged by the boomparts that are also mounted at the 1750 models. The crane is a 6S model with an outreach of 15,46 meters where it can still lift 6,33 tonnes. With 3 manual extensions it can reach 21,78 meters. There is only 1 manual extension mounted here which means it will reach 17,43 meter and lift 5,36 tonnes there. A jib cannot be mounted.
The truck has been built as a dedicated crane truck, the loading box is not meant for a real load. Below the box is the support frame, that mainly consists of 2 large beams that can be seen at the rear of the box. A heavy set of Maxistab outriggers have been mounted to the rear.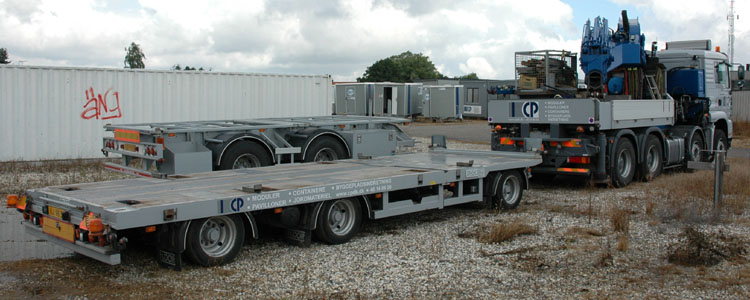 The drawbar trailer is a nice surprise, as it is a very nice dutch manufactured Floor unit (Nooteboom group) with a widespread tandem. The trailer is extendable in the middle and at the rear.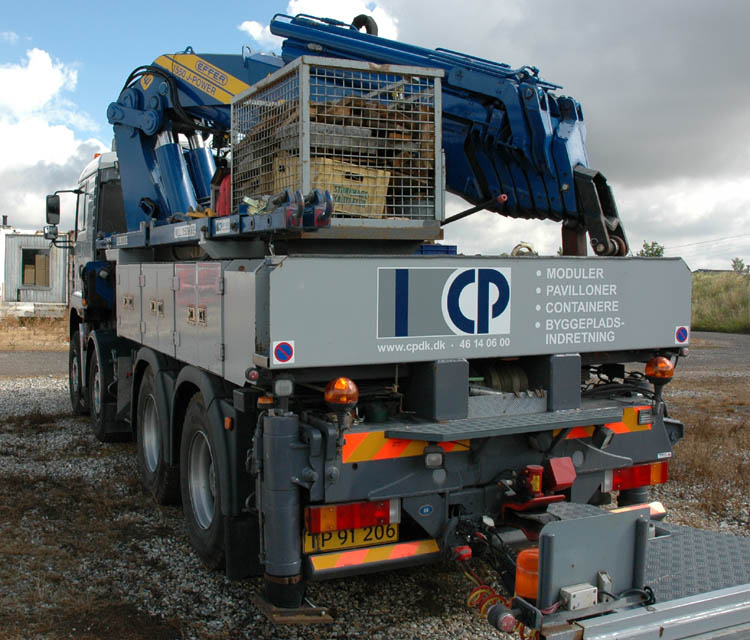 Toolboxes have been mounted to this side of the loading box. The box itself provides storage for other stuff like a larger amount of wood and bricks to place the units on. On top of the toolboxes lies a 4-point spreader.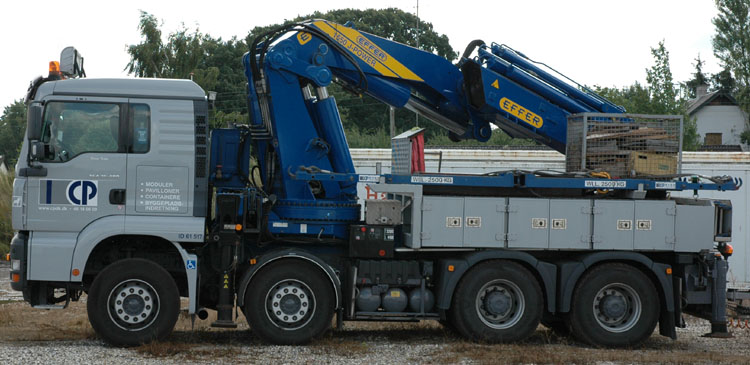 Beside this truck CP also owns an Effer 950 and 2 Fassi 1100 crane trucks.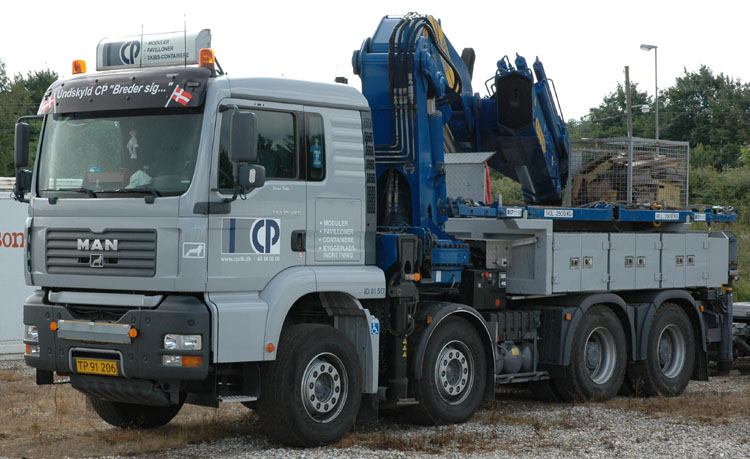 The short wheelbase gives good manoeuvrability on building sites.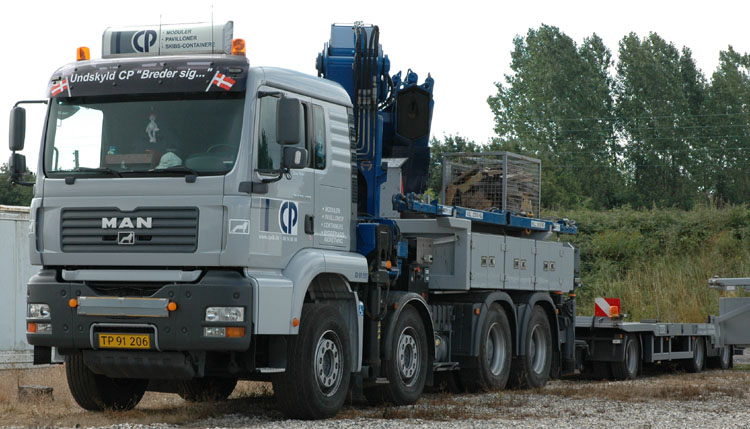 A nice customer specific solution!
Back to the: MAN index / Effer index