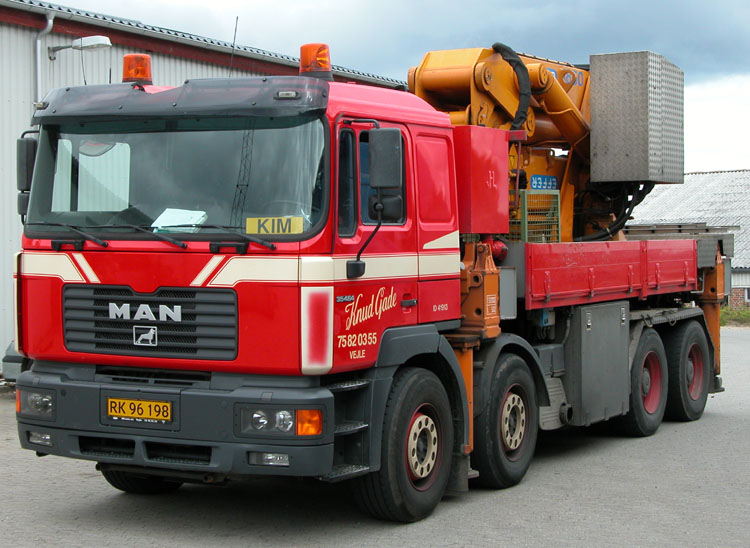 This is an MAN F2000 35.464 8x4 crane truck of the company Knud Gade from Velje (DK).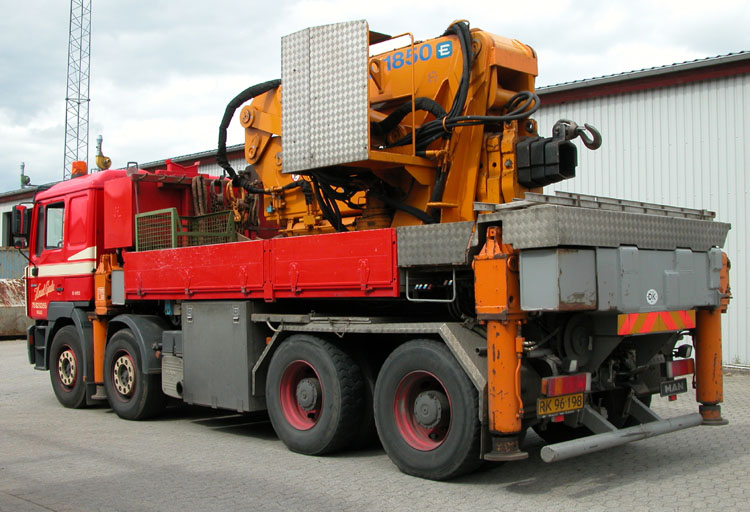 The truck cannot carry any load, it's a driving crane.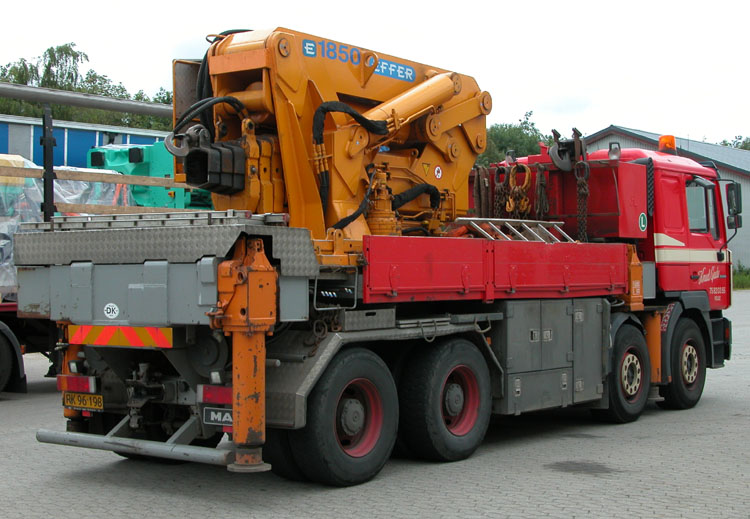 The crane is an Effer 1700/170N 3S (labeled as 1850). This is a crane with a lifting capacity of 151 ton/mtr.
Lifting table:
3,5 mtr - 39,1 tonnes
5,65 mtr - 26,2 tonnes
7,65 mtr - 19,55 tonnes
9,65 mtr - 15,5 tonnes
11,65 mtr - 12,95 tonnes
The outreach can be increased to 18,64 meters by 3 manual extensions. At that distance it can almost lift 6 tonnes.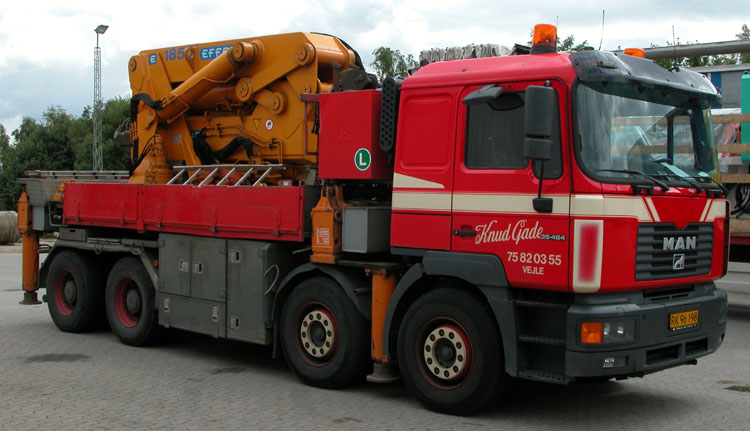 The crane has 4 outriggers. The front outriggers are slideable. This way they can be put between the front axles during road transport. A trench has been cut out of the roof so that the crane can also be put over the cab.
A machine had to be lifted at the yard of Gade. Before the lifting could start, the truck had to be ballasted. This way the crane can utilize it's full lifting capacity.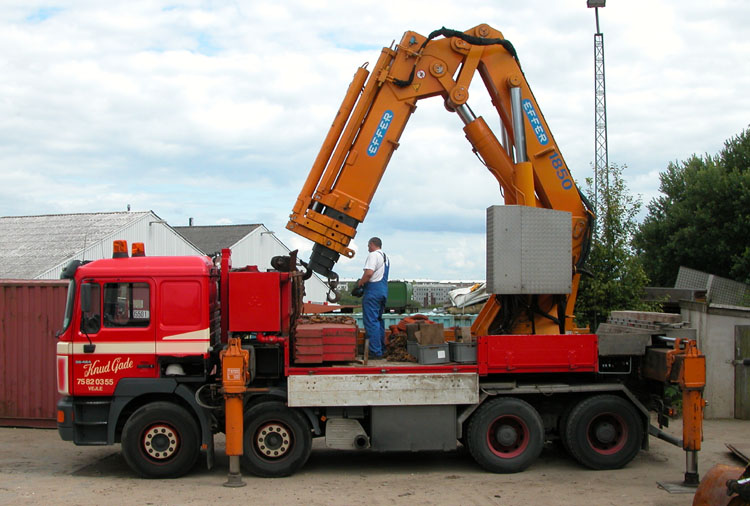 About 7 tonnes of weight is added to the truck.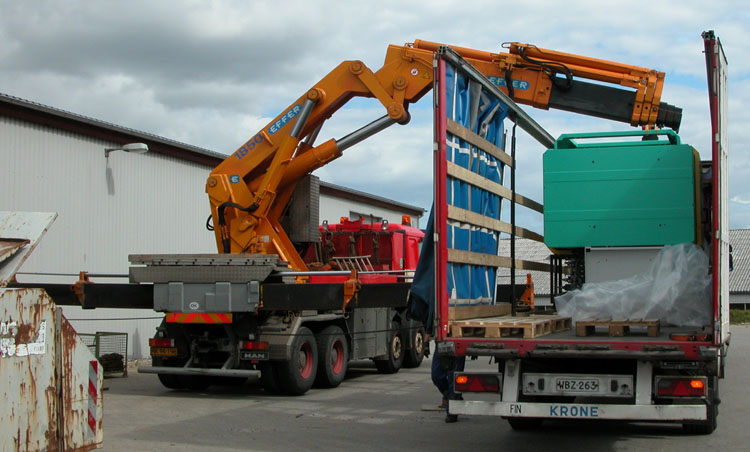 After that was done, the crane was parked beside the trailer in which the machine was loaded.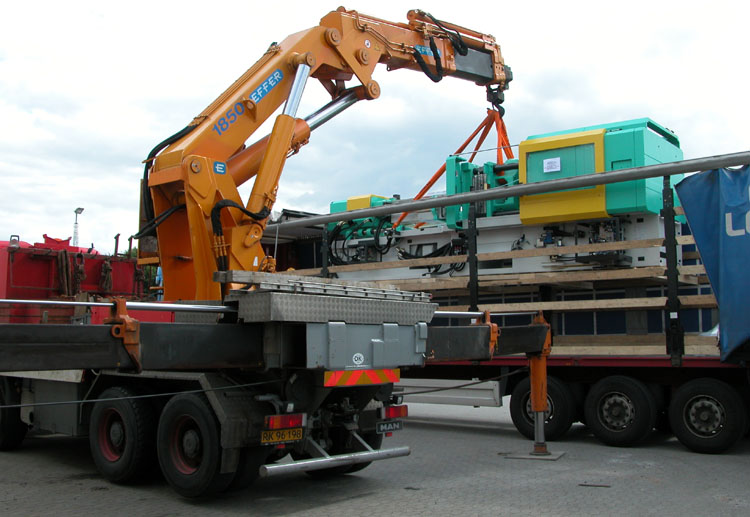 The machine is already hanging at the hook of the crane. The weight of this machine is 18,3 tonnes!!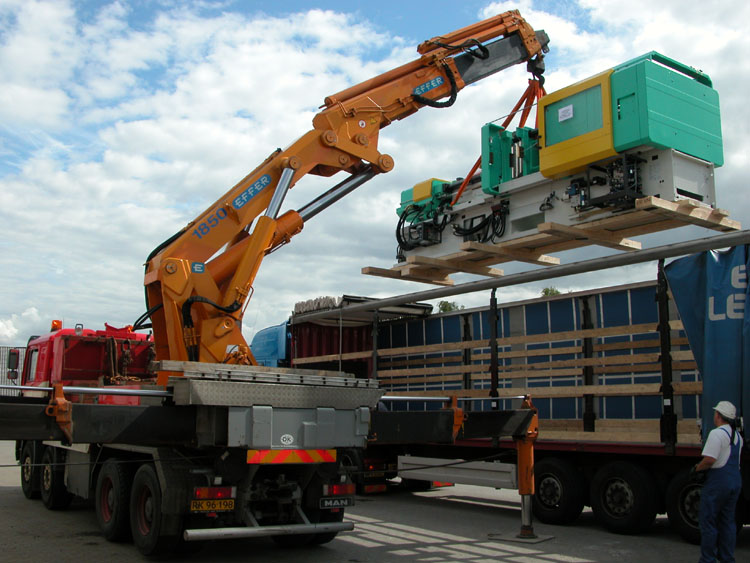 The machine is lifted above the trailer without any big efforts.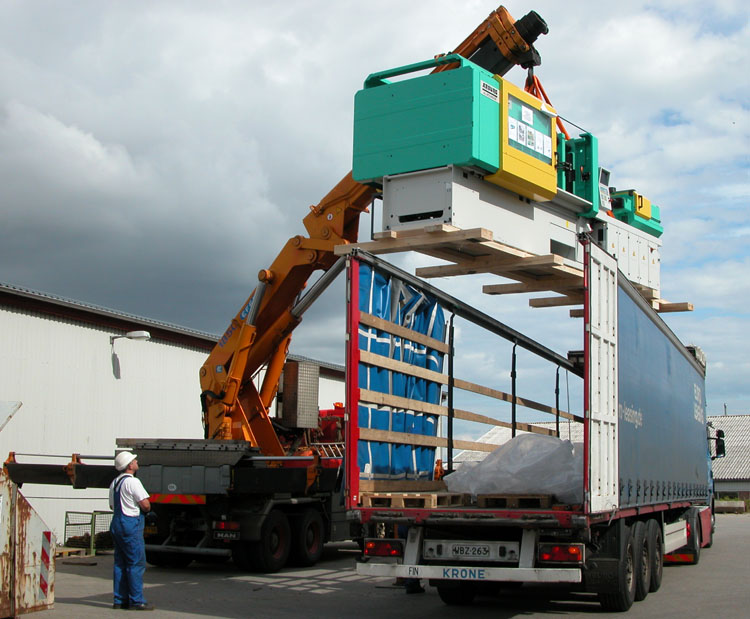 The trailer was then moved so that the crane could rotate towards the warehouse.
The machine was stored at Gade's warehouse at their yard.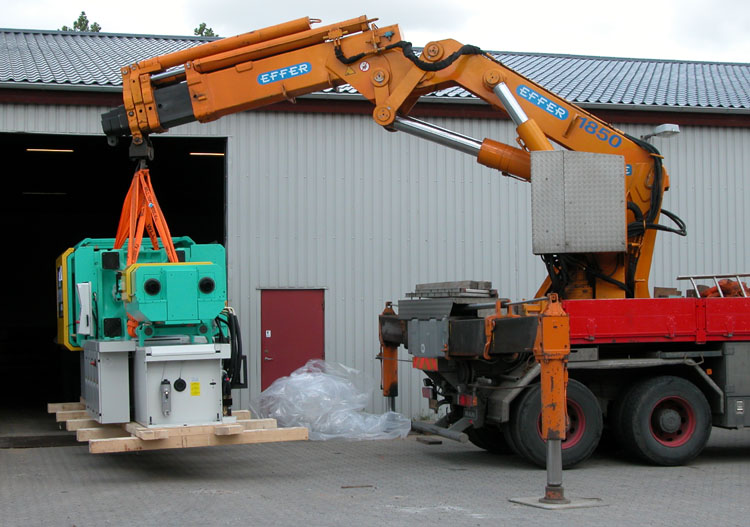 Here we clearly see the strong bending of the support legs. The machine is lifted at the rear-side of the truck. This kind of lifting jobs require the extra ballast at the front of the truck.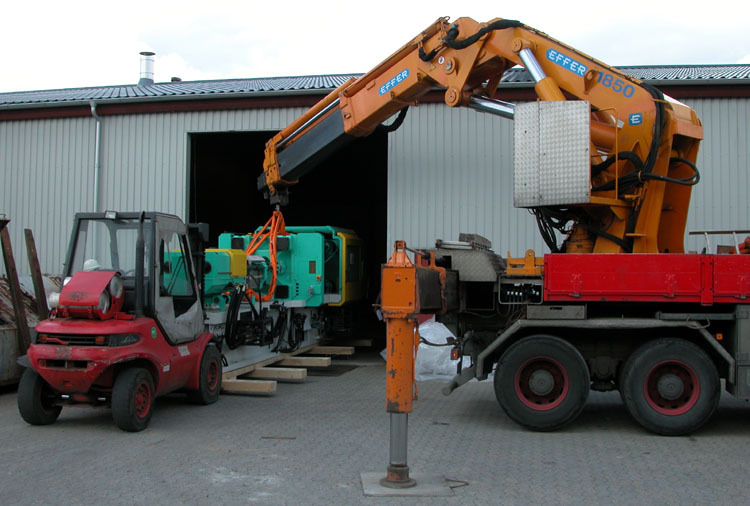 One side of the machine was placed on rolls, the other side is lifted with a forklift truck. This way the machine is rolled into the warehouse.
Back to the: MAN index/ Effer index