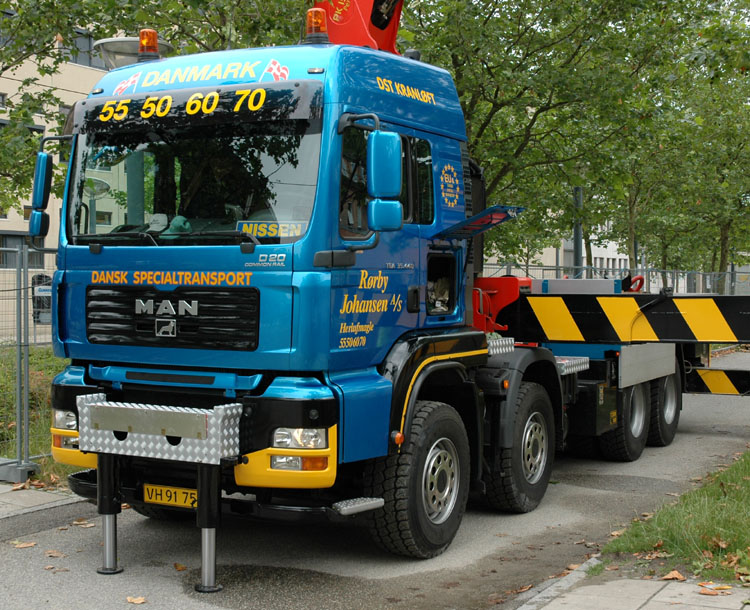 In 2007 this MAN TGA 35.440 in 8x4 configuration was added to the fleet of Dansk Specialtransport / DST Kranløft from Herlufmagle (DK).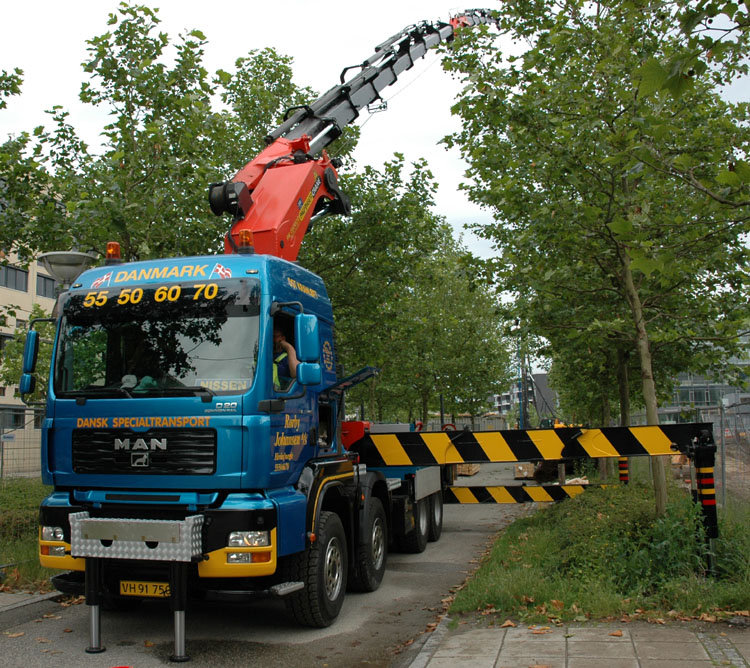 It is a truck that is equiped with a Palfinger PK150002 crane. Here it is standing at a building site in a suburban of Copenhagen.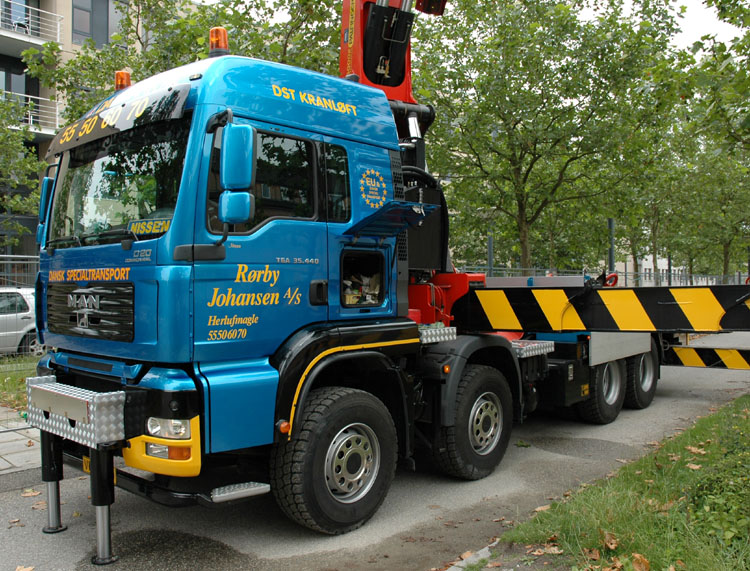 The truck had 6 outriggers. The usual 4 and than 2 at the front of the chassis. The Palfinger is installed by Hadsten Tipservice.
Remarkable about the Palfinger is the double winch. The normal one is mounted on top of the main boom, the 2nd one is mounted underneath the telescopic boom. This is not standard and is probably built in Danmark. The 2nd winch is tiltable so that the crane can still fold together.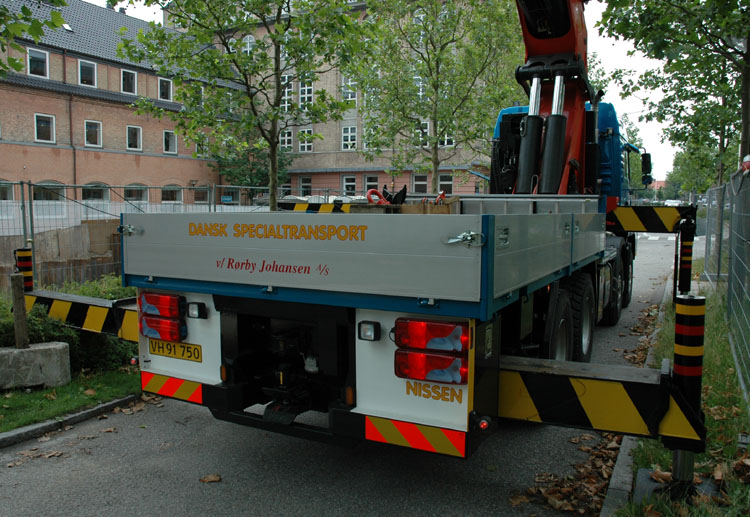 The truck has a small loading box. Because of the heigh own weight of 31 tonnes there is not much loading capacity left.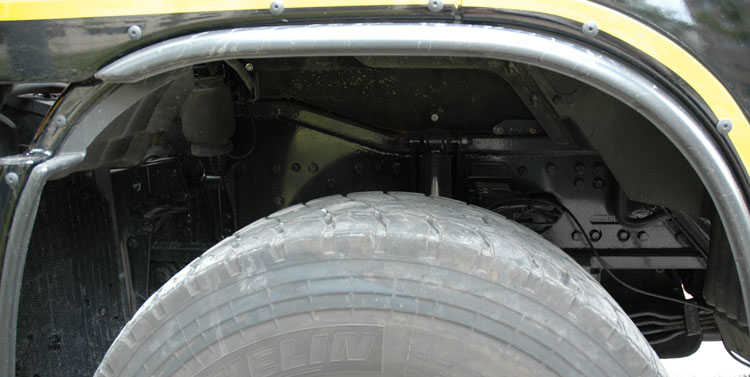 The chassis to the front has to be strengthened if stability to the front is required. The picture above shows the reinforcements of this chassis in order to be able to really put load on the fron outriggers (seen throug the mudguards from the right side). These reinforcements are mounted by the crane installer.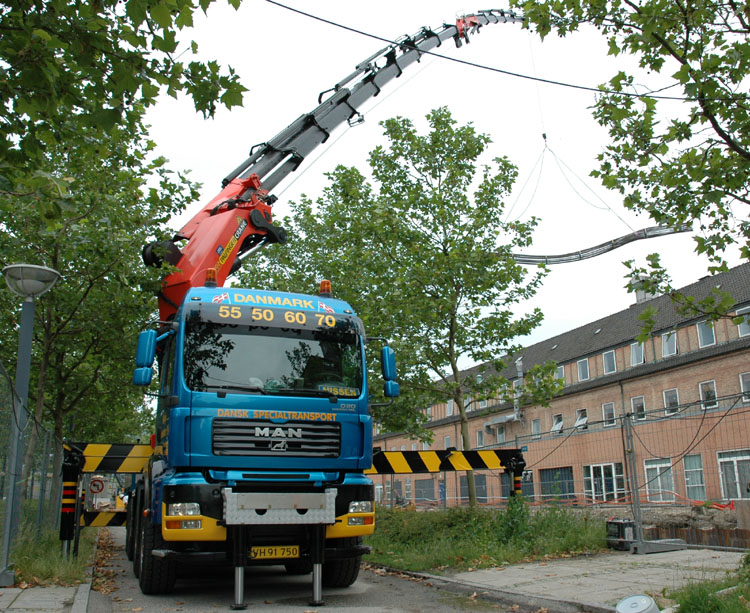 The Palfinger was busy lifting some building materials here. The crane is a PK150002G with a PJ170E jib.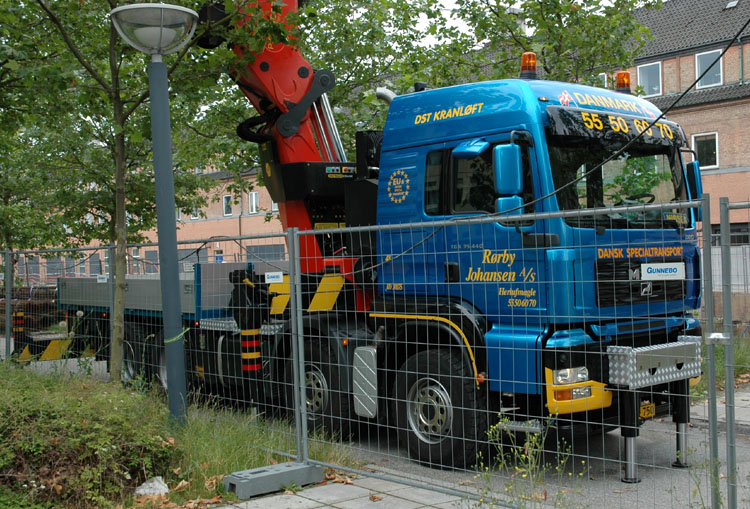 Unfortunately the truck was parked cramped so it couldn't be photographed better.
Back to the: MAN index / Palfinger index