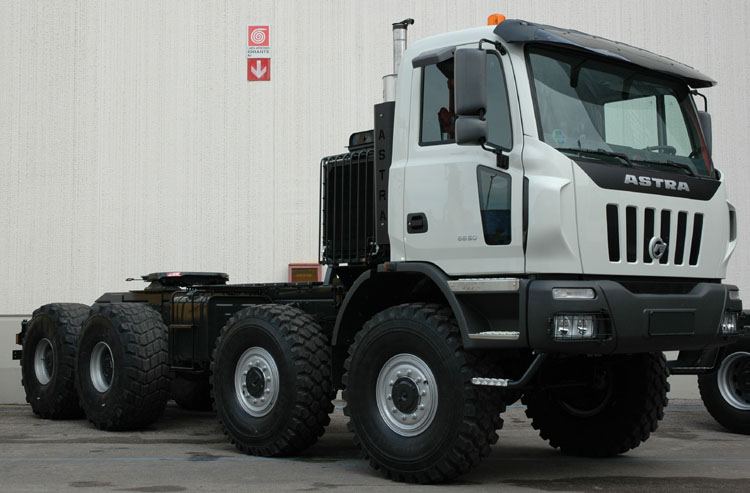 At the open air area of the Samoter 2008 stood this very interesting Astra tractor.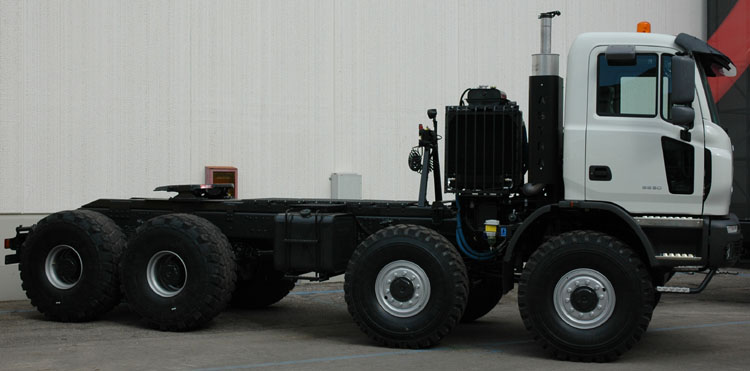 The tractortype is HD7 88.50, which means that it is an 8x8 with the 500 hp/2200 Nm Iveco Cursor 13 engine. The most remarkable feature are of course the huge tyres (385/85 R20 front and 525/65 R20,5 rear).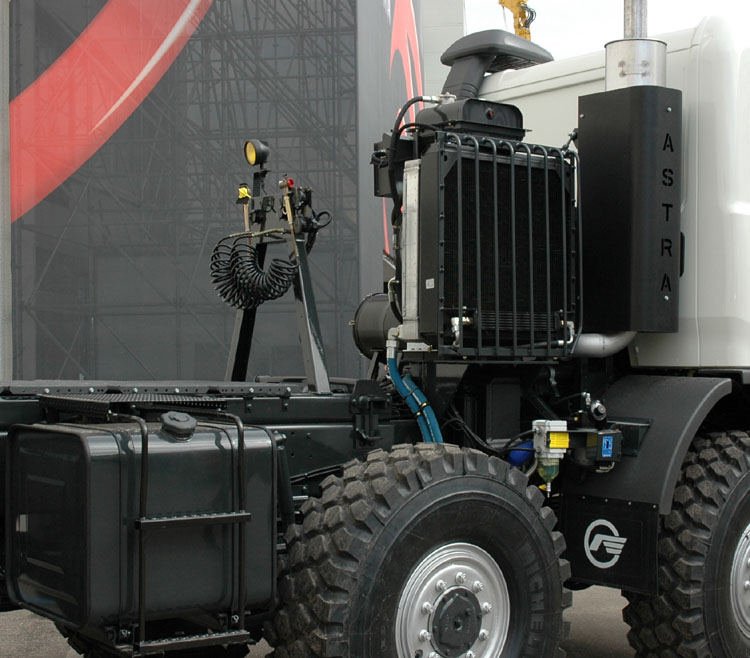 A small tower with cooling is mounted to this side of the chassis. There are 3 coolers in this unit. The first one is a small oil-air cooler that cools the hydraulic oil. Behind that stands a big Modine radiator that provides additional engine cooling. Behind that stands an oil-air cooler of Funke that is used to cool the installed ZF WSK 400 torque converter. Below the tower they also mounted the heatexchanger that also transfers some of the heat of the torque converter into the engine cooling system.
Above the 2 rear axles we see a 36 tonnes Jost fifth wheel. This one reaches a height of 1,7 meters !!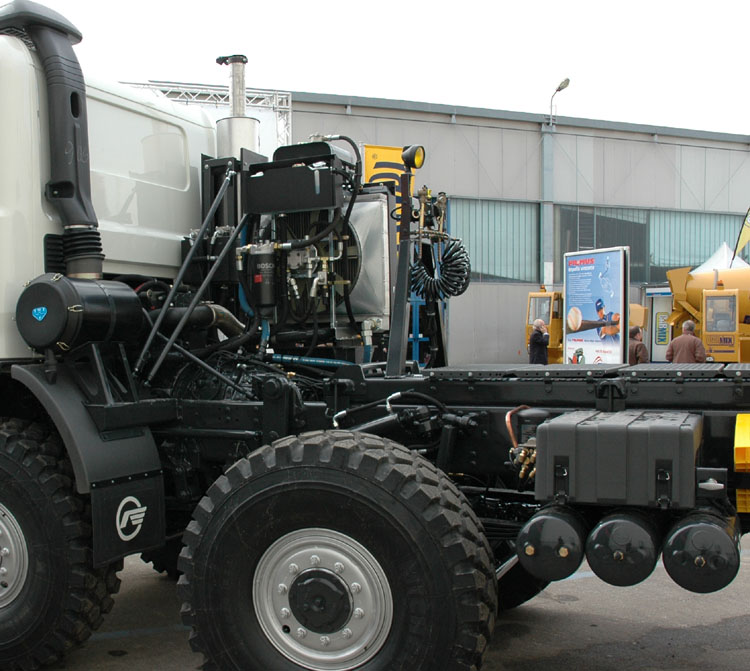 At this side of the chassis they mounted the air barrels, the battery compartment and the air filter. From this side it is visible that, behind the coolers, there is big fan mounted that provides enough air-flow.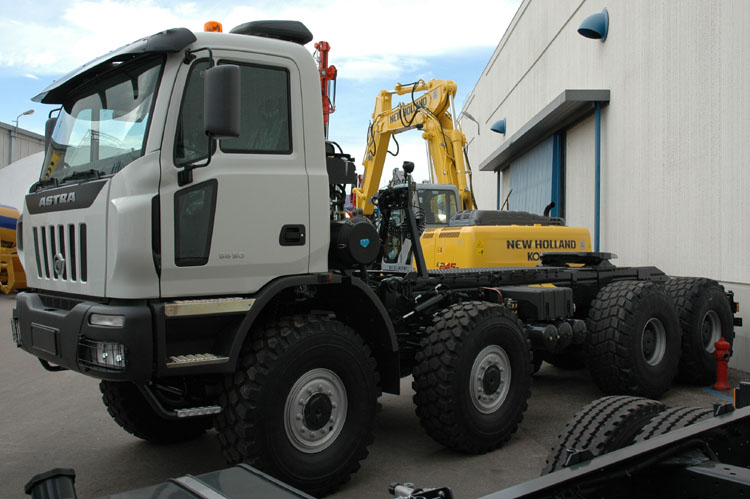 A very nice and rare tractor that will probably be used in heavy terrain (dessert/oil-field) with total weights of about 100 to 150 tonnes.
Back to the: Iveco/Astra index / Samoter 2008 report