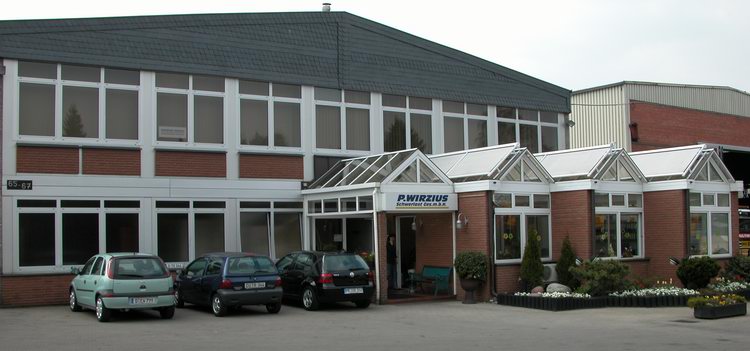 The company Wirzius has several departments. This is the main-deparment in Hilden.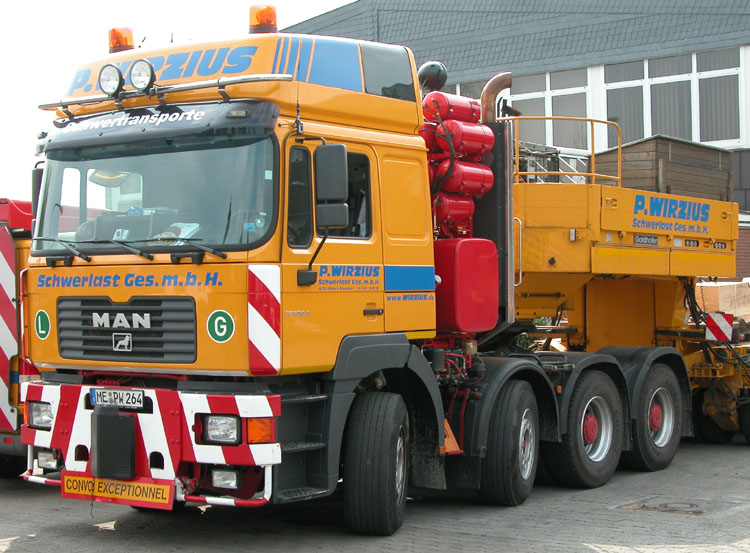 At the entrance I instantly found something interesting. A MAN FE600A 8x4 with a ZF WSK 440. This the latest model before the TGA.
The truck has the heavy bumper with coupling. With this it can also be used as a ballasted pushing vehicle.
This FE600A has a short wheelbase which gives it a better manoeuvrability. But this short wheelbase also results in less mounting space for all the components. For instance, the cylinder to fill the retarder is mounted between the two front-axles (this part is necessary to decrease the reaction-time of the retarder - the hydraulic brake).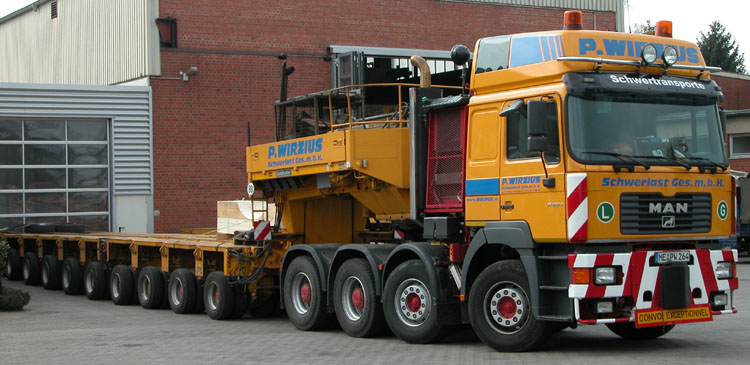 The truck was coupled to a platformtrailer of Goldhofer with a total of 10 axle-lines.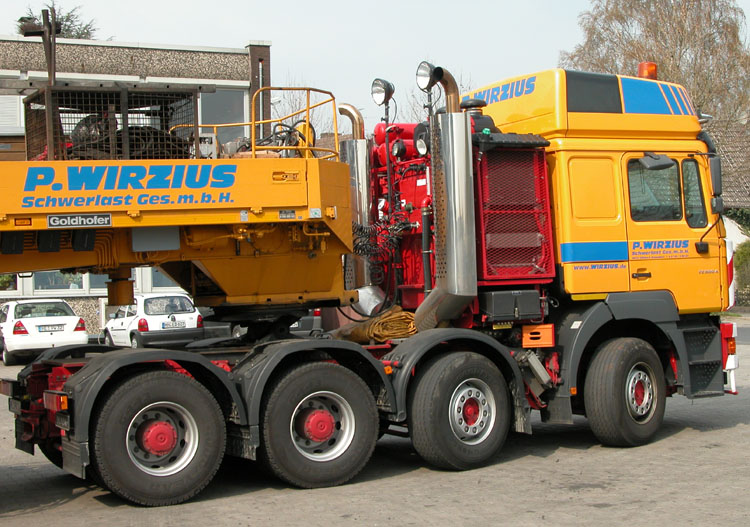 Behind the cab we find the tower with the dieseltank, the air barrels and the additional cooling. This cooling also tells us that this is one of the last MAN FE trucks that has been build. The 3th cooler, the larger black one above the smaller grey one, is only mounted on the last models. It is there to cool the torqueconverter and the retarder.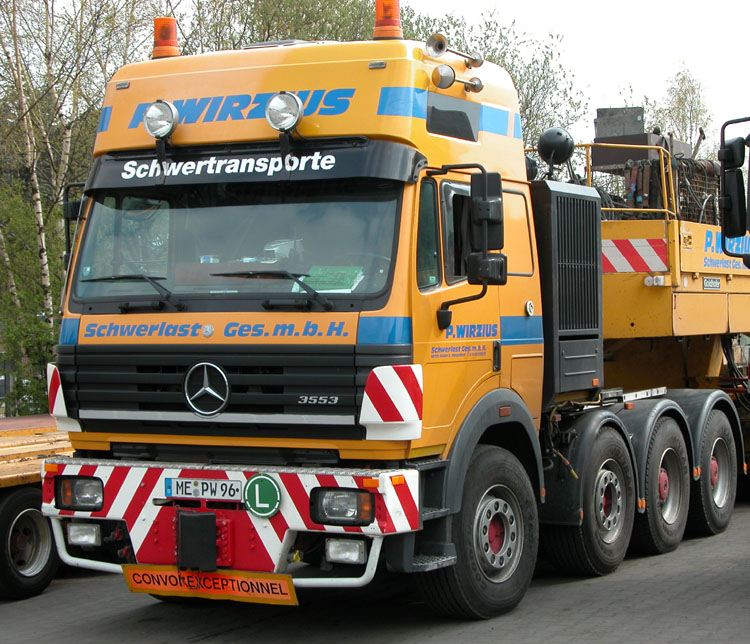 Continueing with Mercedes. This 3353 has, just as the MAN, a short wheelbase.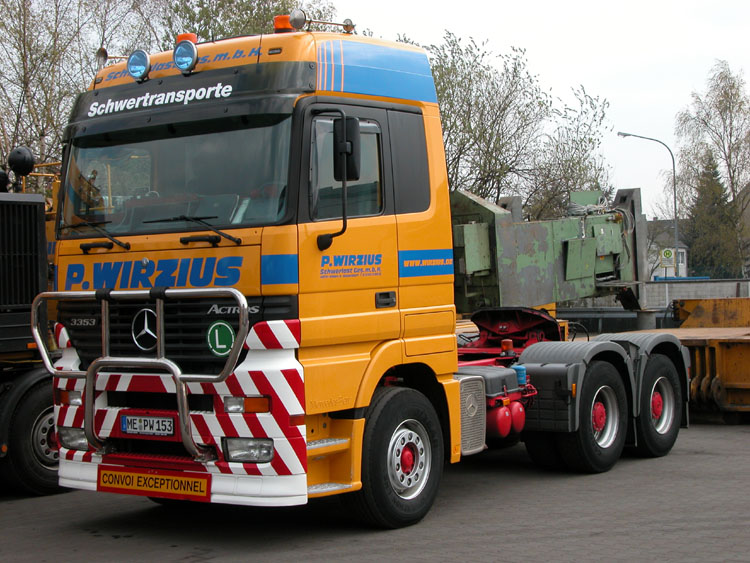 One of the Actroses 3353 that where there. Those are all 6x4 and with a Megaspace cab.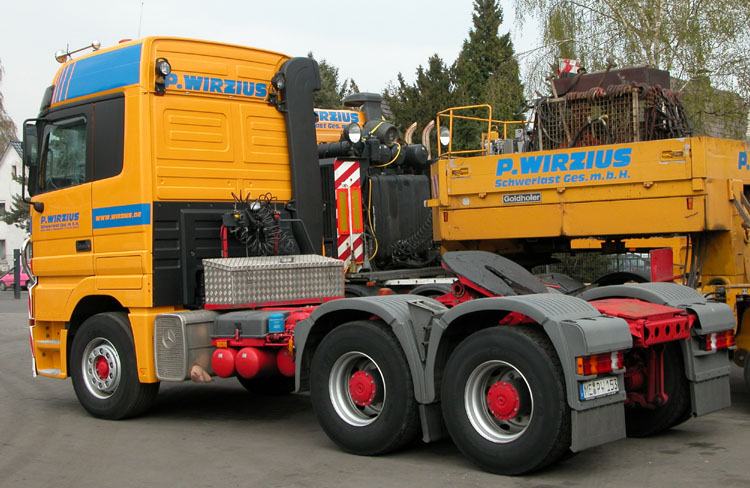 Remarkable is the double rotating (cardanic) fifth wheel.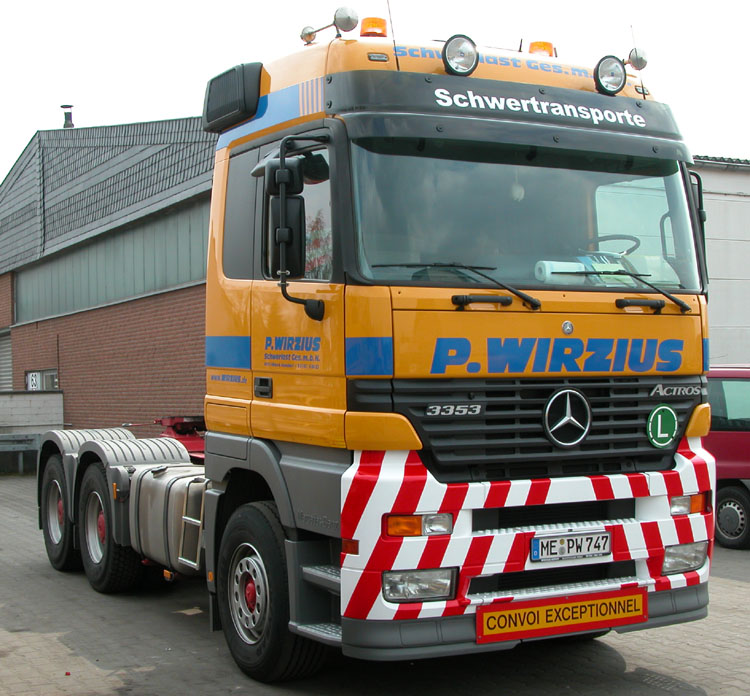 Again a 3353, also with high roof, but now with a normal fifth wheel.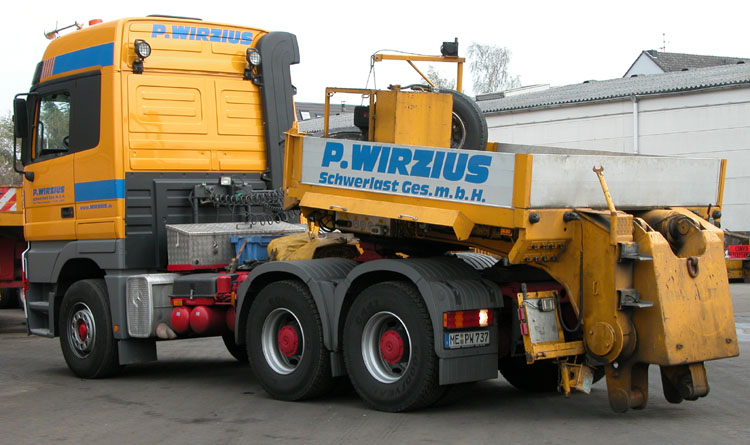 A third 3353 was busy recoupling a trailer. The goose neck rests on the chassis by hydraulic struts.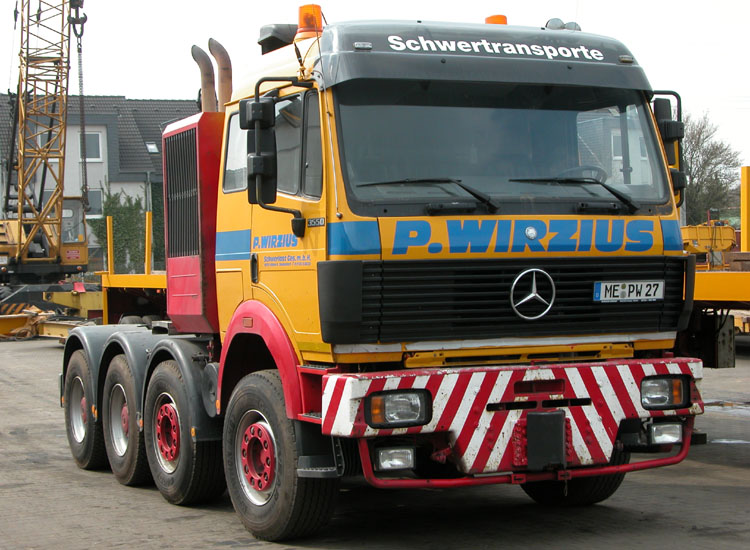 A somewhat older Mercedes 3550. Again a short wheelbase and a heavy couling a the bumper.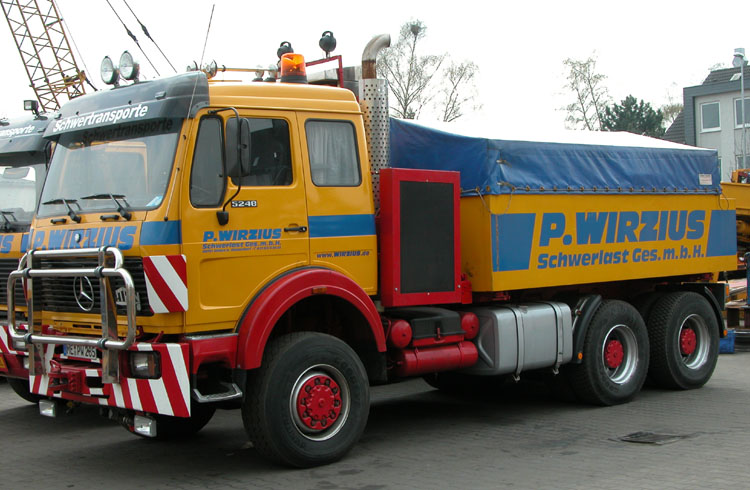 Beside the 3550 I found this Titan Z 32.42 6x6. This truck has been completely rebuild is now up and running again.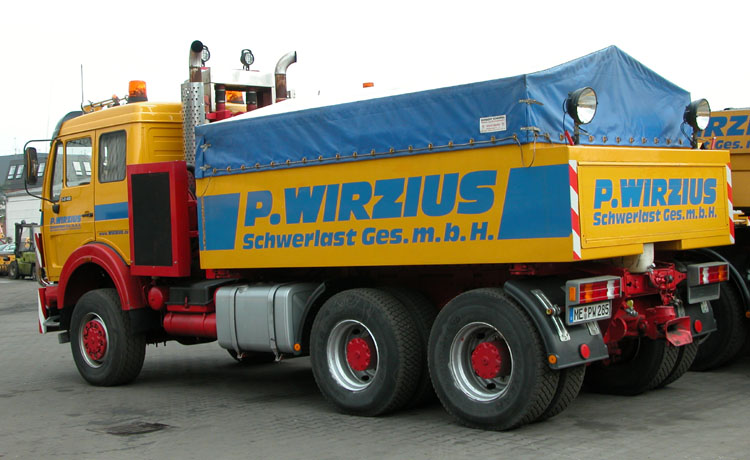 Behind the cab they mounted a fairly large torqueconverter cooler.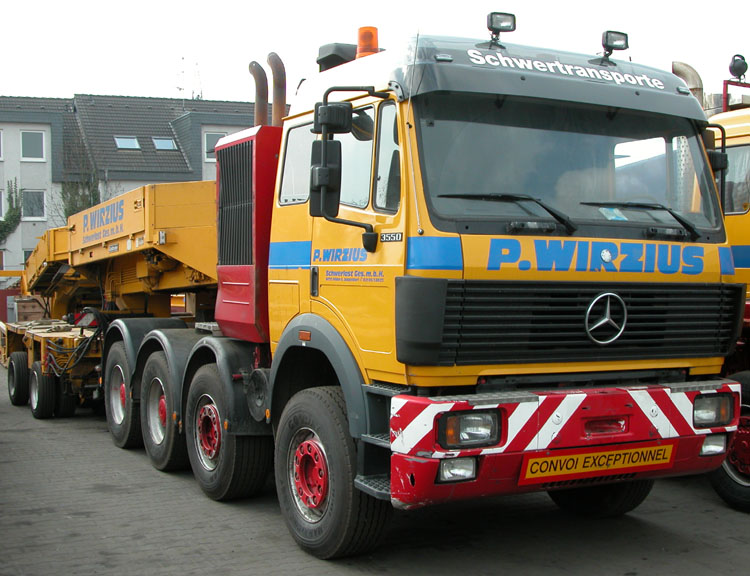 Again a Mercedes 3550, also with a short wheelbase but without the heavy bumper.

A rare brand in this market!! A 6-axled ballasttrailer of Kromhout.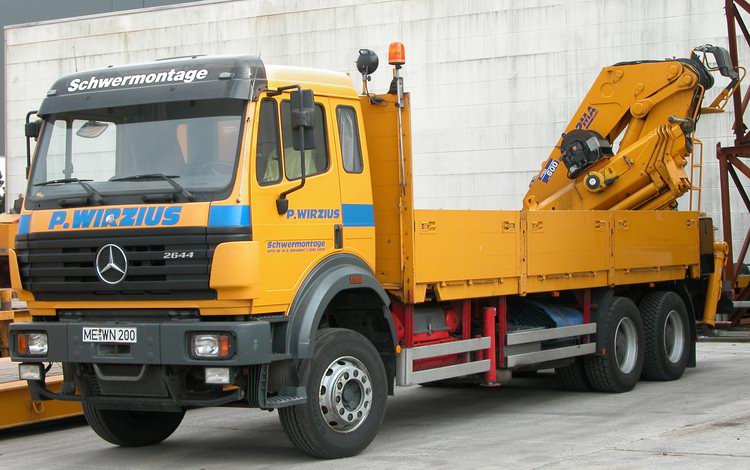 Mercedes 2644 with a crane for the transportation of machines.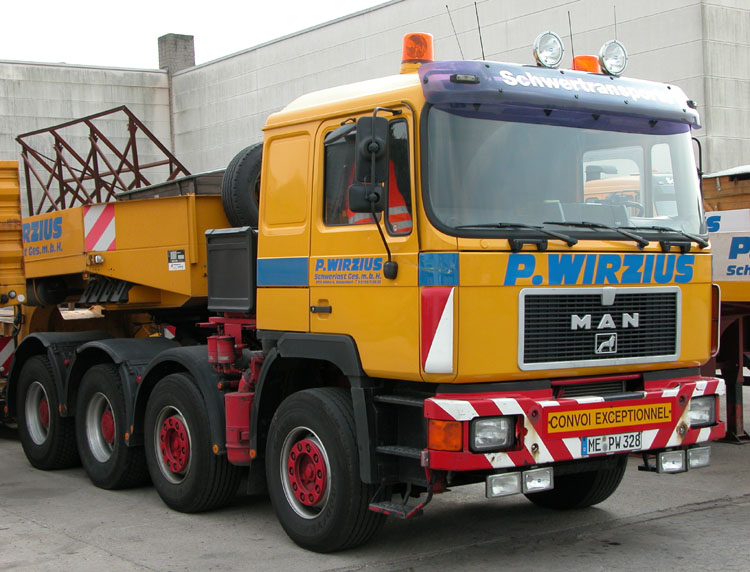 A 4-axled MAN without any badges.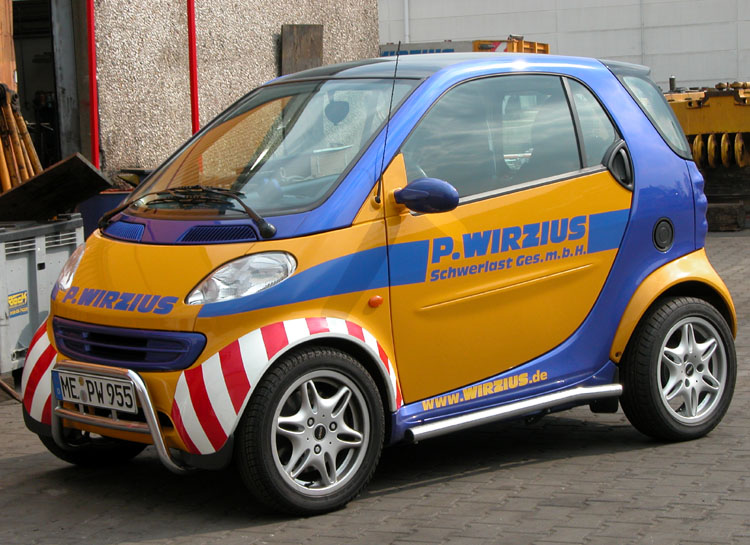 Closing this report with a picture of Wirzius smallest vehicle ;-)))
Back to the events index