Bertoja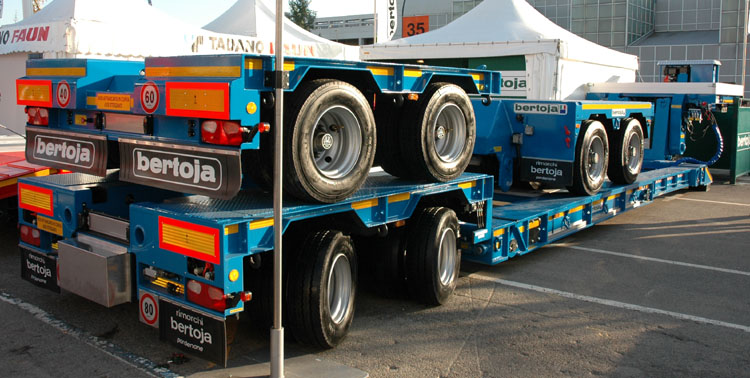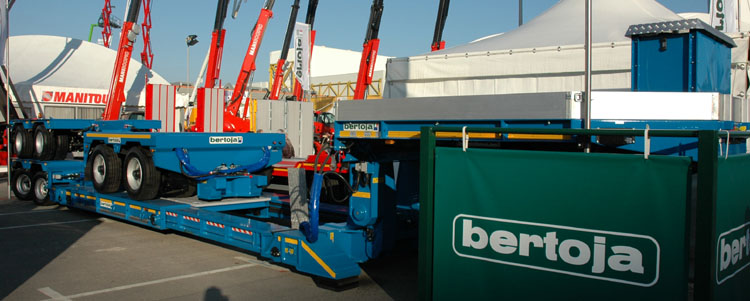 Bertoja showed this modular trailer, it consists of 2 rear axle modules with 2 axles each, a extendable and in width adjustable bed, a 2-axled dolly and a hydraulic goose-neck. With all 6 axles it has a loading capacity of 73 tonnes.
Bronto-Skylift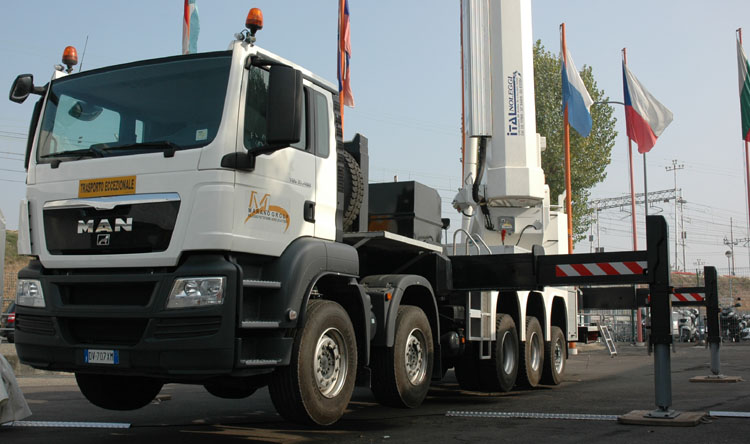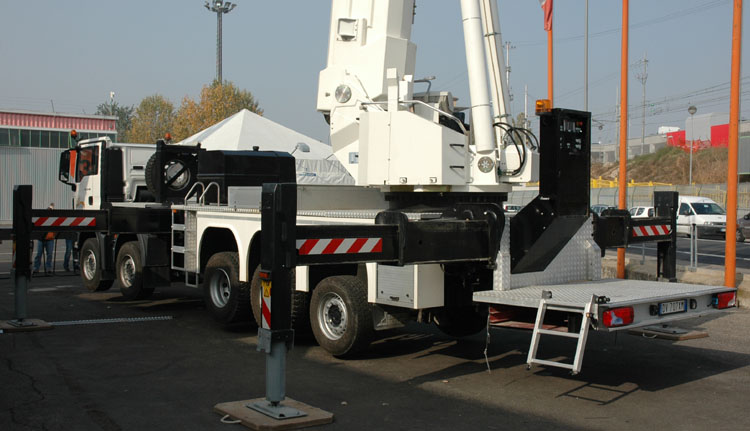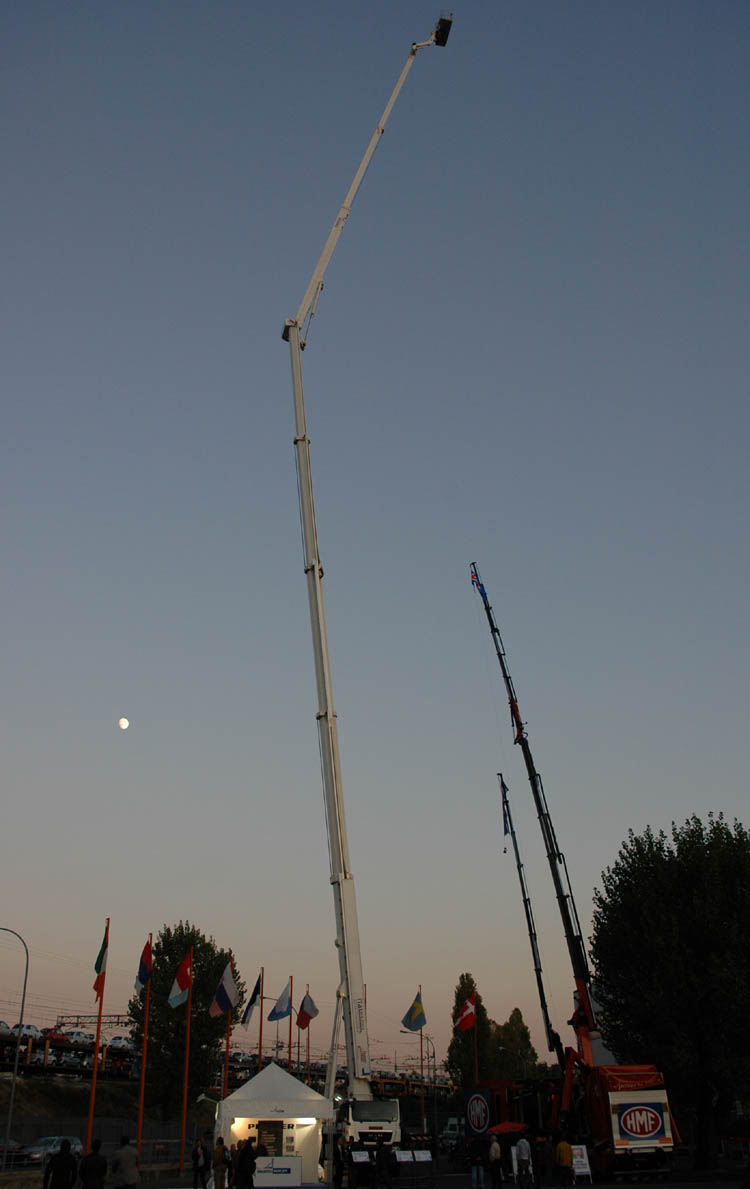 At the stand of Pichler, the Bronto importer of Italy, stood the first S90 HLA that has been deliverd in Italy to the Marano Group. It is mounted on a MAN TGS 37.480 in 10x4 version (Toni Maurer conversion).
Cometto


Cometto showed 2 lowloader, a lean 2-axled lowloader and a 6-axled semi-lowloader.
Cormach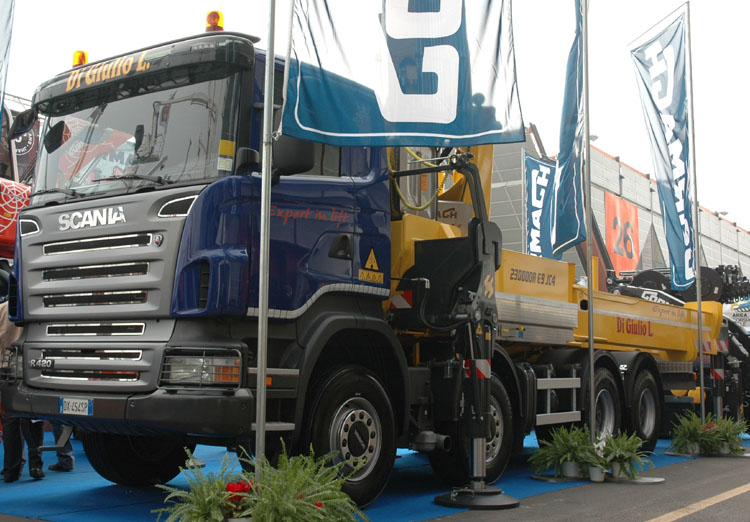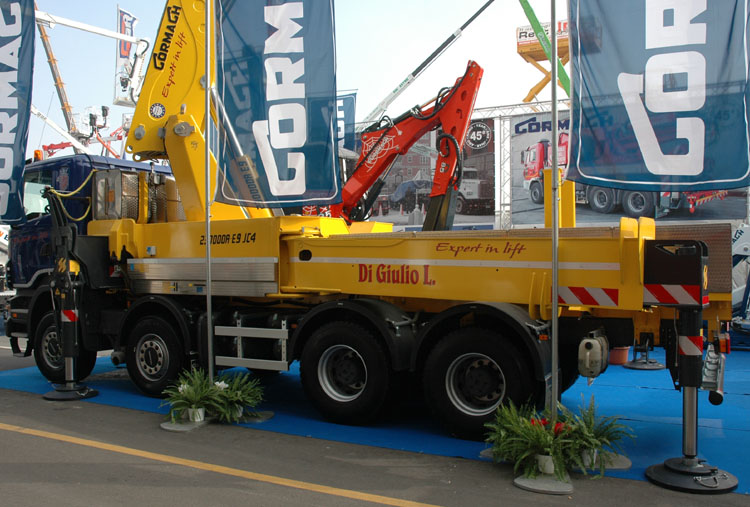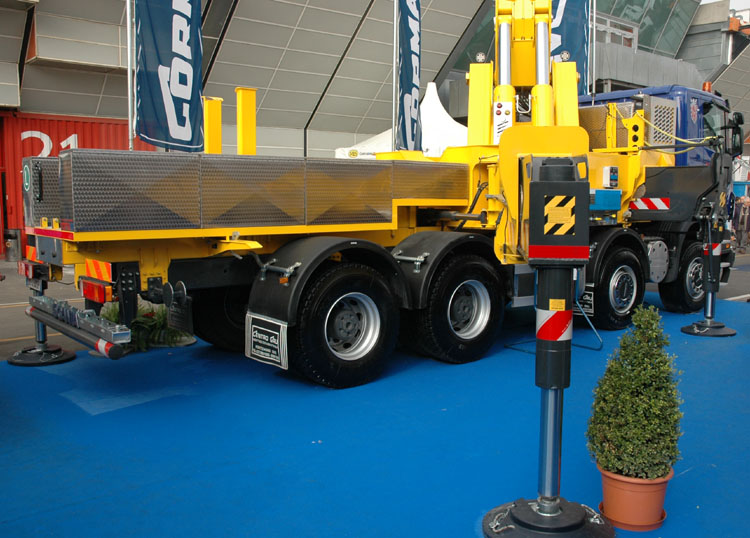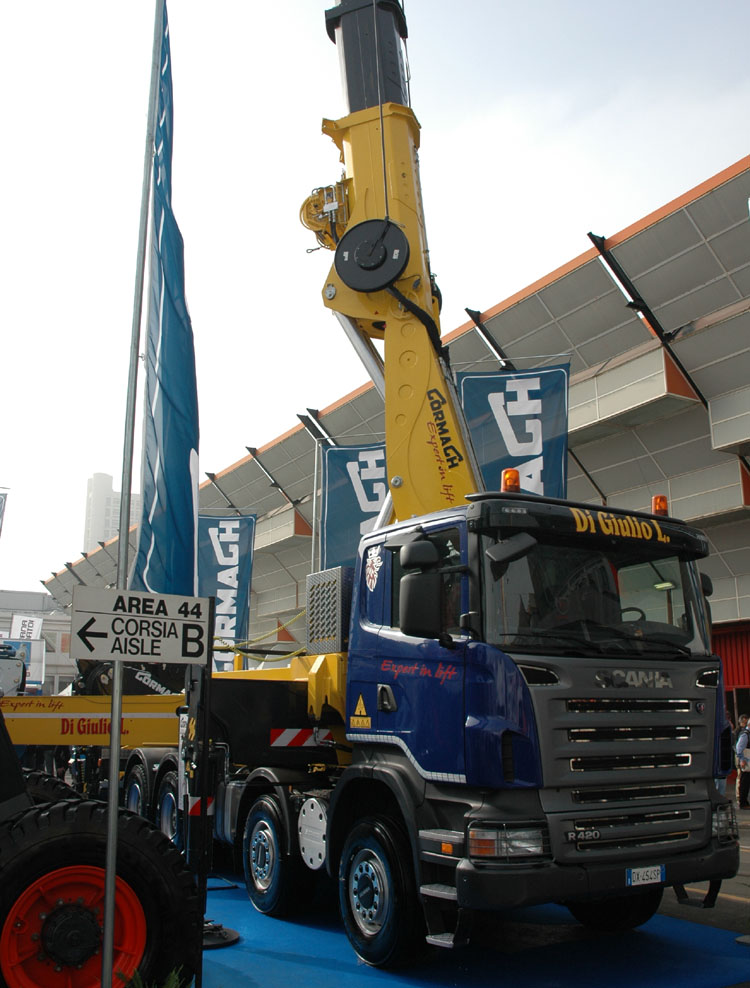 Cormach showed another 230000, this time on a Scania R420 8x4 of Di Giulio L. It is the E9 version that has a total outreach of 23 meters at which it can lift 6,12 tonnes. The JC4 jib gives a total outreach of 44,9 meters with a capacity of 630 kg.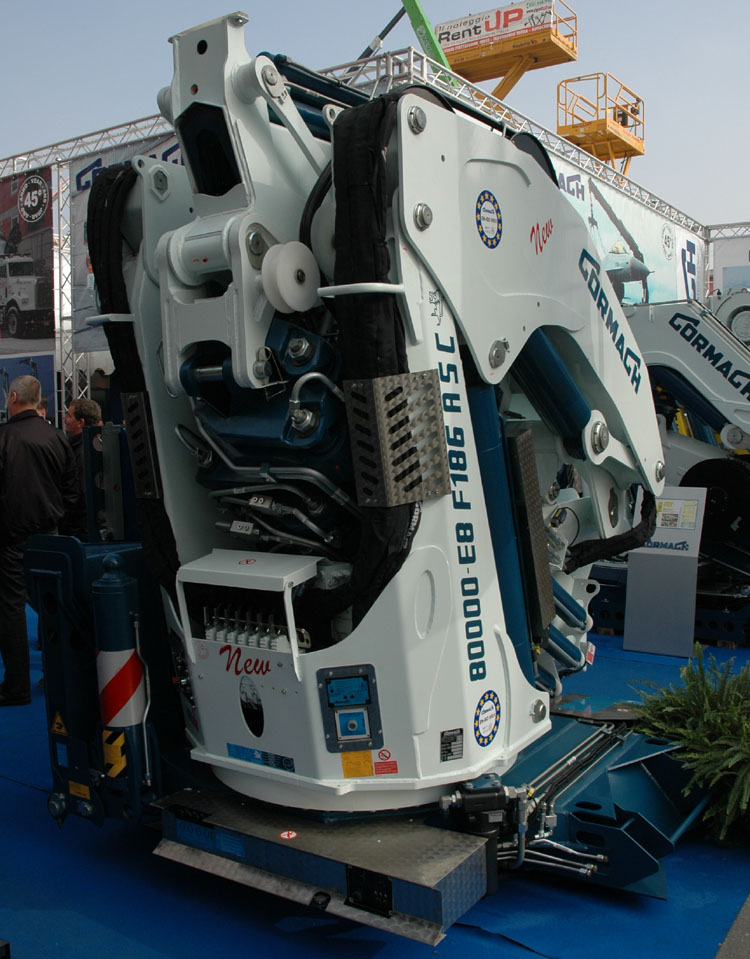 This is the new Cormach 80000 in E8 version, a compact 80 ton/mtr crane.
On to page 2 >>