DAF CF 85.430 8x4 - P. Van Egdom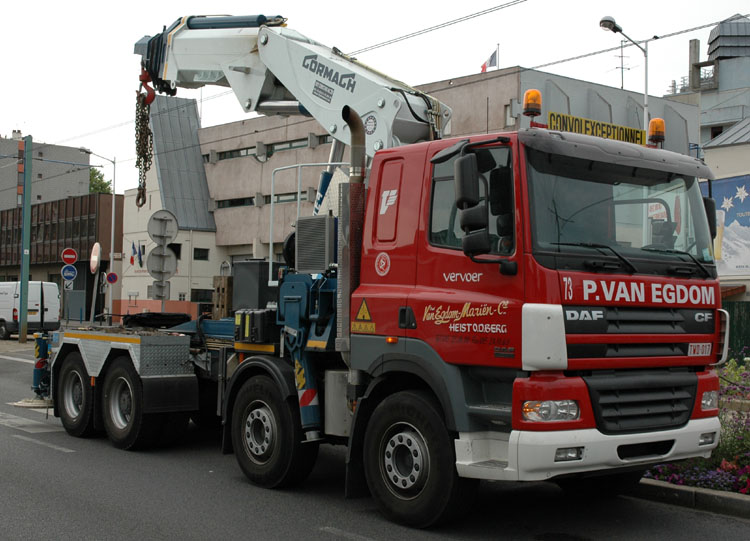 The first crane truck belongs to P. van Egdom from the belgium Heist op den Berg. It is a DAF CF 85.430 8x4 tractor in 8x4 layout.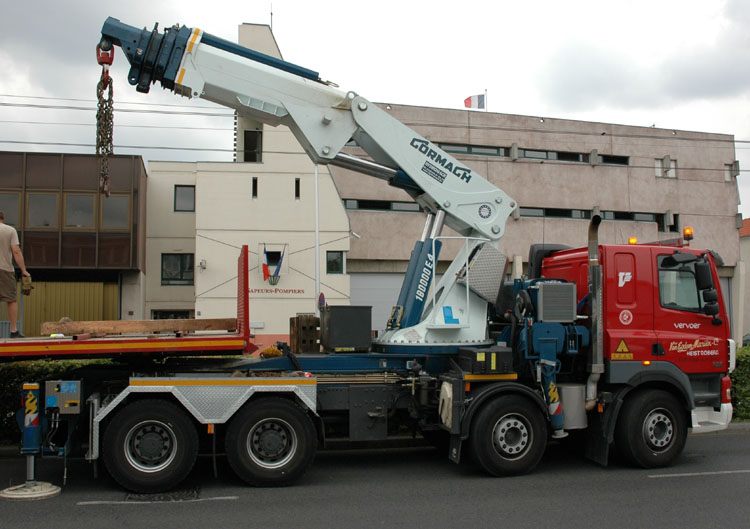 The tractor is equiped with the heaviest Cormach crane, a 180000 E4. This crane extends 4x hydraulically to a maximum lenght of 11,6 meter and has a maximum capacity of almost 140 ton/mtr. Below is the lifting table:
2 mtr - 50 tons (only with optional hook)
3,85 mtr - 30 tons
4,68 mtr - 28,2 tons
6,18 mtr - 21,8 tons
7,83 mtr - 17,4 tons
9,63 mtr - 14,2 tons
11,63 mtr - 11,9 tons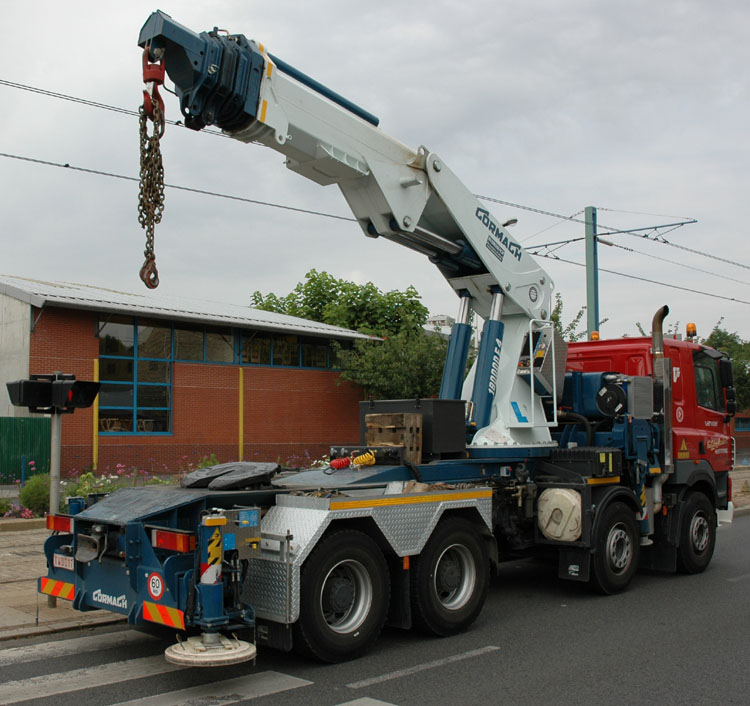 The combination of this crane together with a tractor chassis is a rather remarkable one, usually they are mounted onto normal trucks. This crane cannot be folded together like a normal knuckleboom could, so the boom normaly is being layed down onto the loading area. With a tractor chassis it has to go somewhere else, so they kept a large open area between the front and rear axles. This area is used to fold the boom into when the truck is on transport.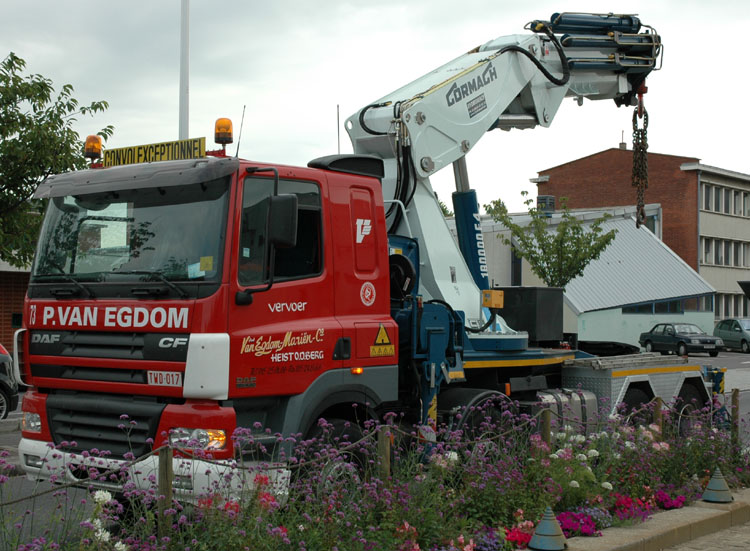 The foot of the crane has to placed out of the middle so that the truck doesn't get to wide when crane is folded. This can be seen very good here, the turntable is mounted further to the drivers side of the truck.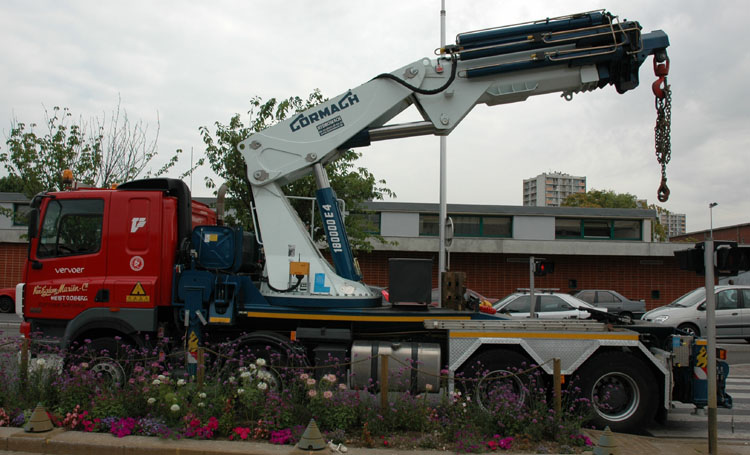 The advantage of these cranes is the way they are constructed. The cranefoot and the parts of the boom all have the centerline. This way you don't get any torsion in the sideway direction on the boom.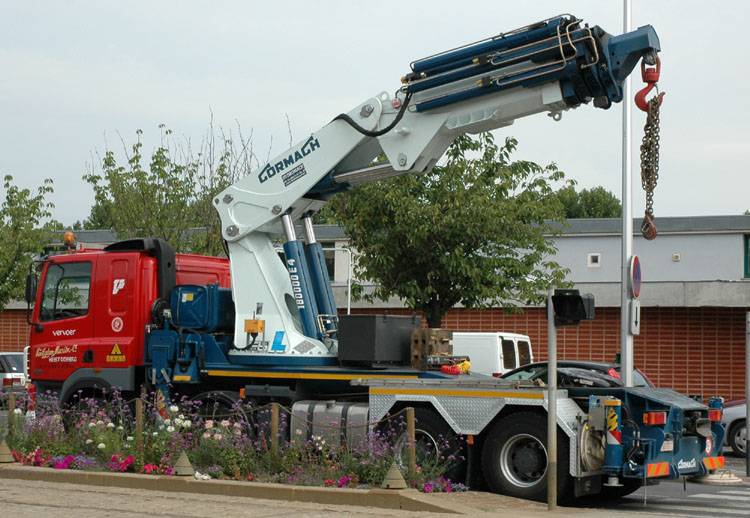 The own weight of this tractor is about 29 tons. It was taken into service in the middle of 2006.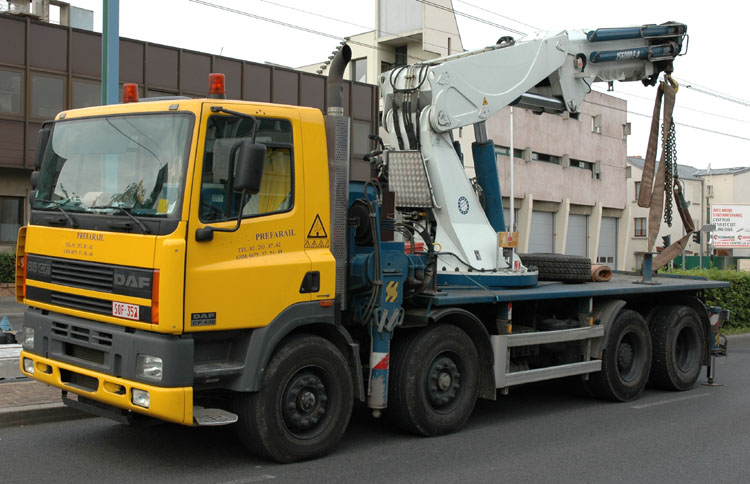 The second crane truck on this job is owned Prefarails itself. It is also a DAF 85, but this time it's a 8x2 unit that is a dedicated crane carrier.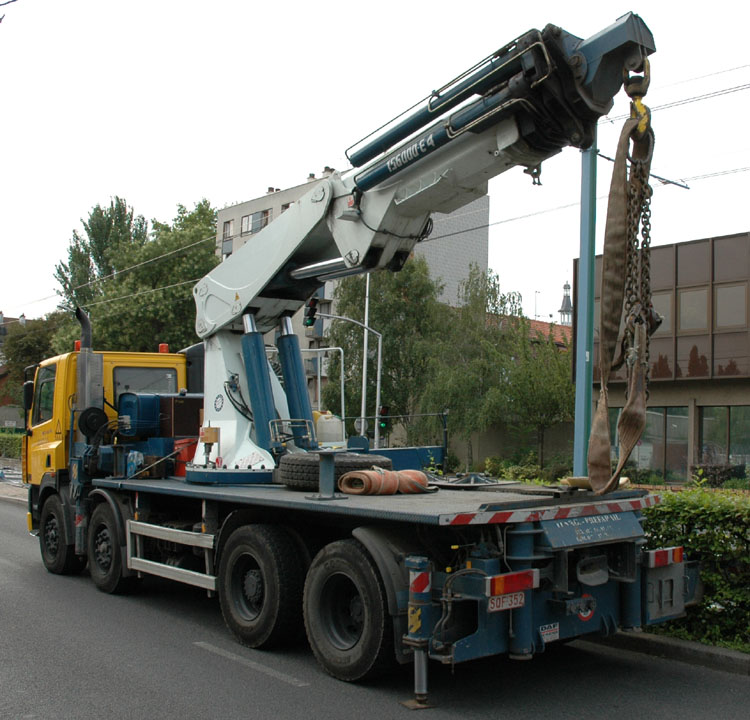 The installed crane is also a Cormach, it is a 156000 E4. This is the predecessor of the above shown 180000 model. Both crane trucks where delivered by the belgium Cormach dealer Hydromach.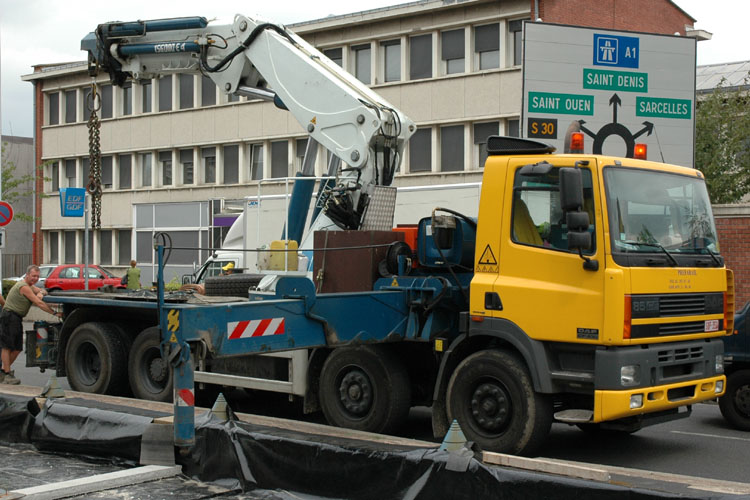 This crane has a lifting capacity of about 125 ton/mtr, the outreach is the same as the new model.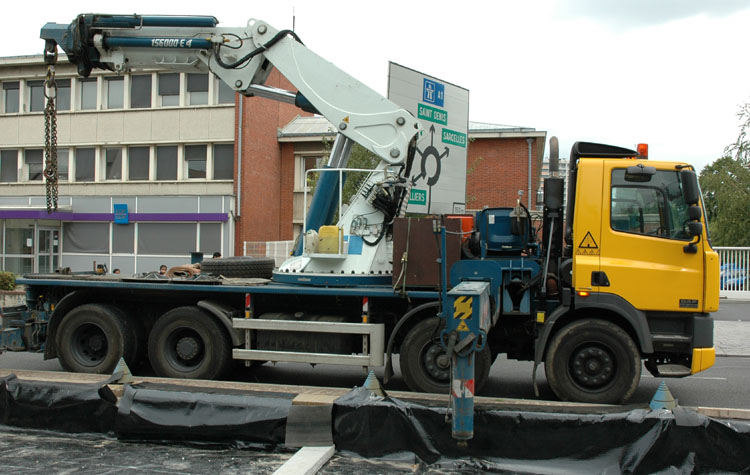 The crane is mounted more central on the chassis, this means that this truck has no loading space anymore. The boom is being put onto the loading floor during transport.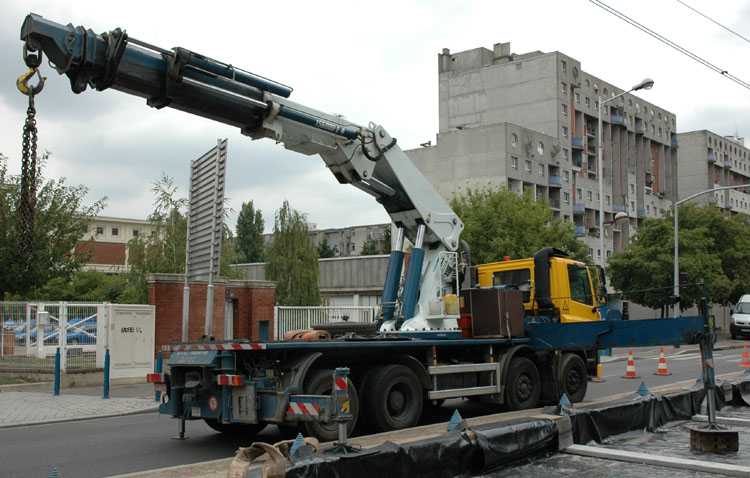 This truck has been equiped with 6 support legs, 2 at the front of the crane, 2 at the rear and also 2 direcly at the back of the chassis. The own weight of this truck is about 32 tons. It was delivered in 2001.
Further to the lifting of the tracks >>