A photoreport of 2 visits to M. Lesterhuis B.V. from Scheemda (NL).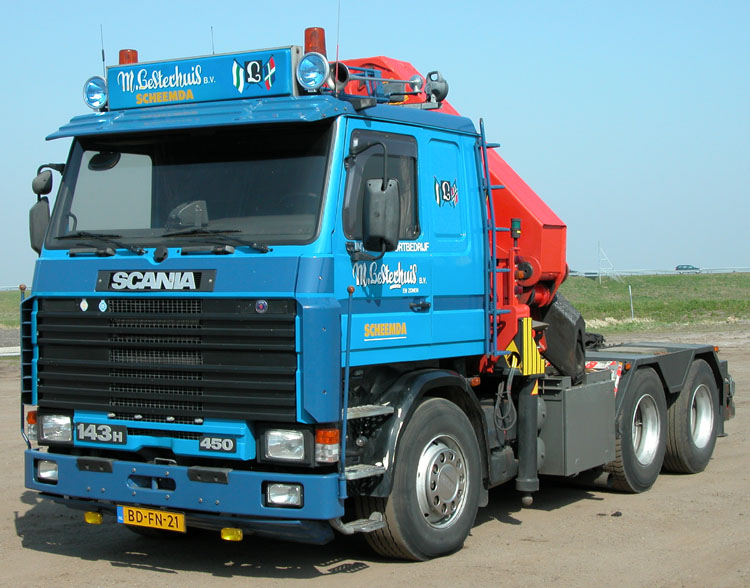 Good maintained and nice looking Scania R143H-450 6x2.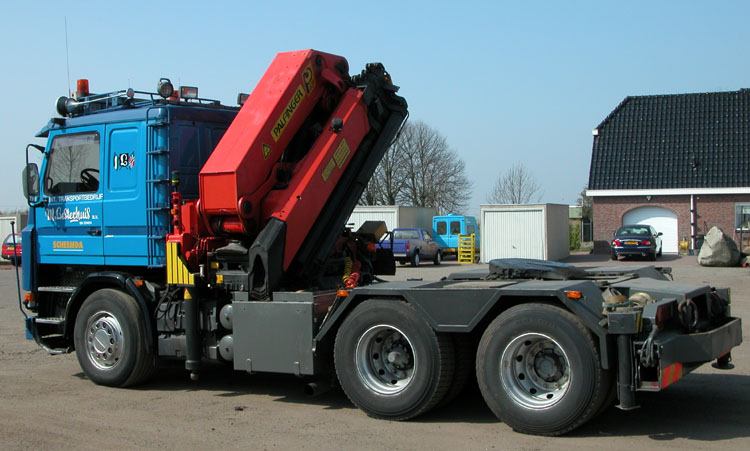 The truck is equiped with a Palfinger P520 crane.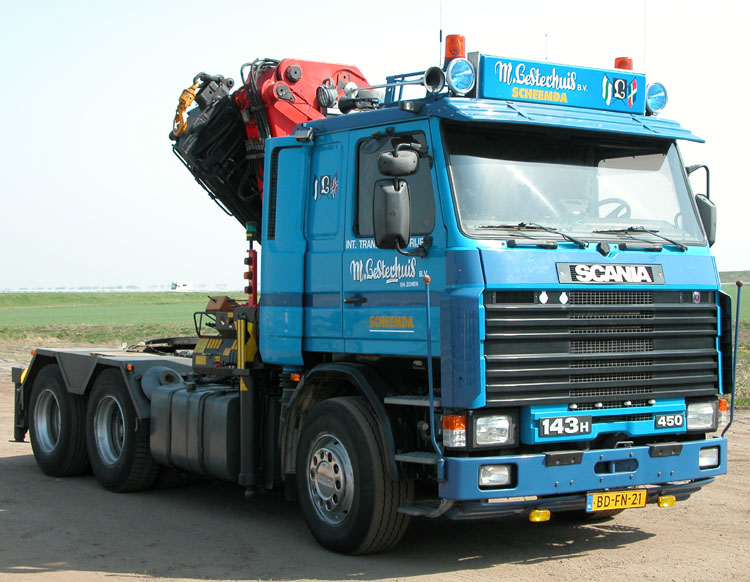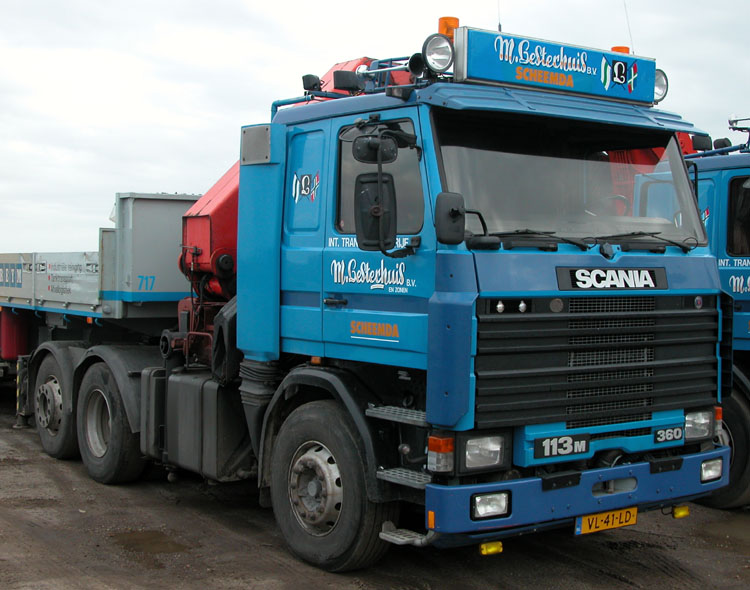 A Scania R113M-360 6x2 tractor with a Palfinger PK 45000 C crane.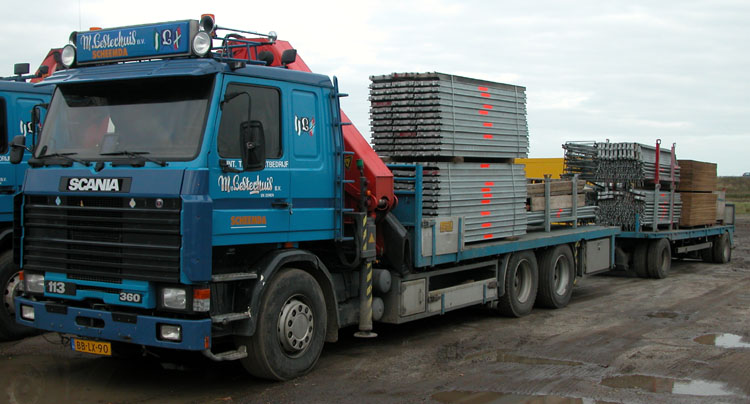 Beside that is a Scania R113M-360 6x2 truck with a Palfinger PK 30000.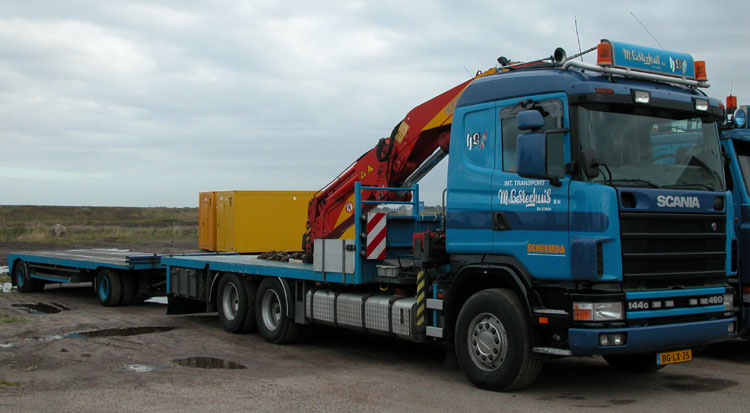 Effer cranes are also part of the fleet. This Scania R144G-460 6x2 for instance is equiped with an Effer 600 crane that extends 4x hydraulically and also has 1 manual extension.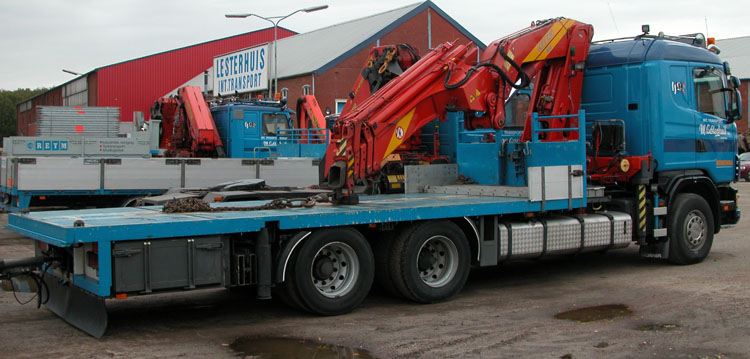 Look how close the crane has been mounted to the cab.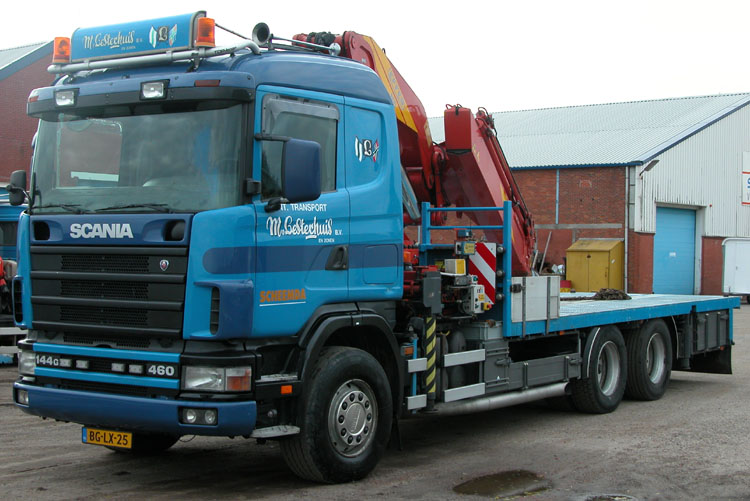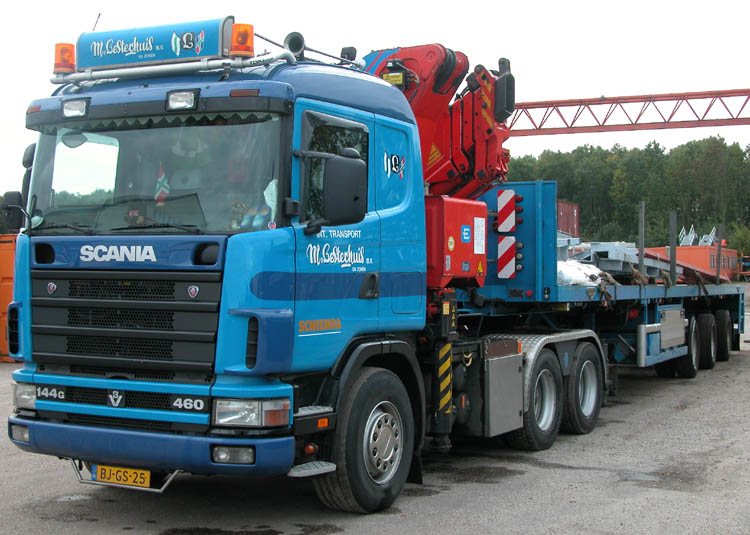 Another Scania R144G-460 6x2, this one is a tractor.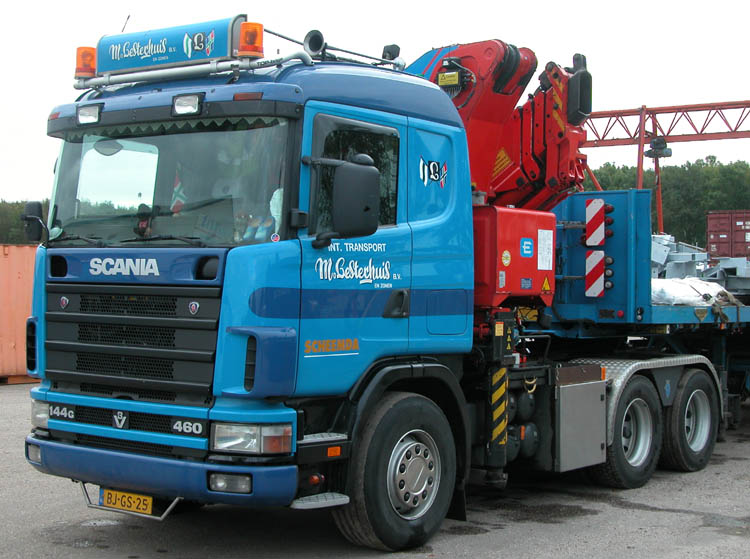 This tractor is equiped with an Effer 730 that also extends 4x hydraulically and has one manual part.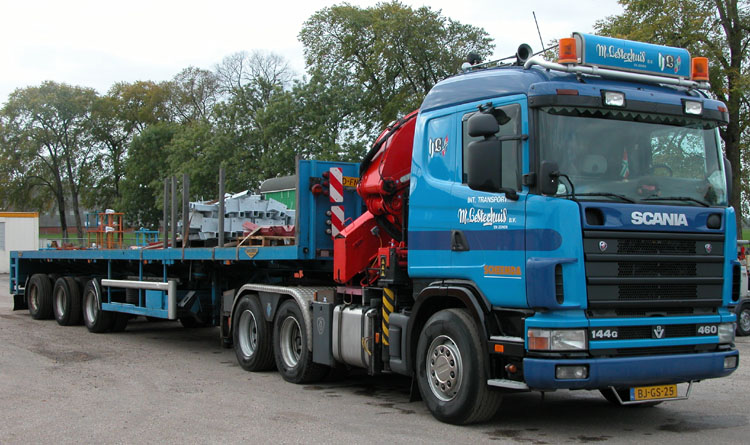 It is coupled to a 3-axled Broshuis flatbed trailer.
This crane is also built up very compact in order to get a short wheelbase.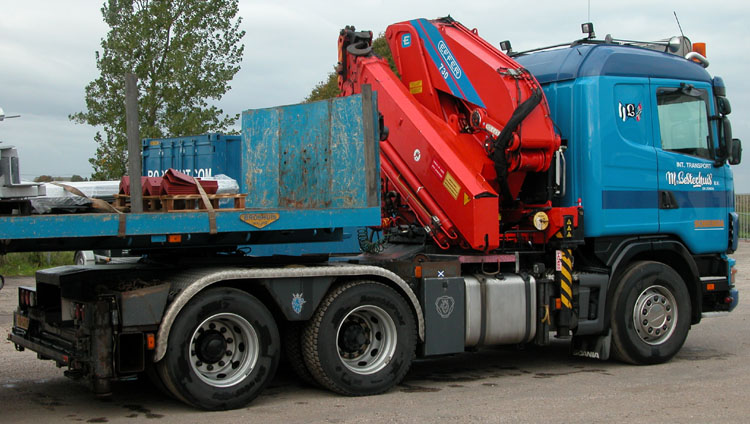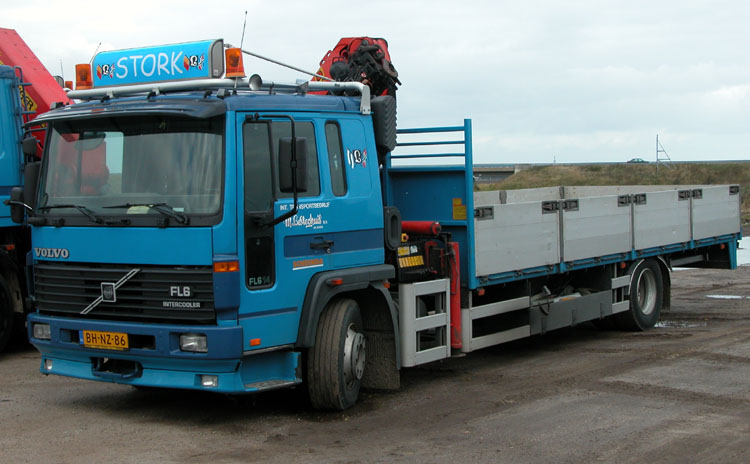 For the smaller jobs they use this Volvo FL6 with a Palfinger crane.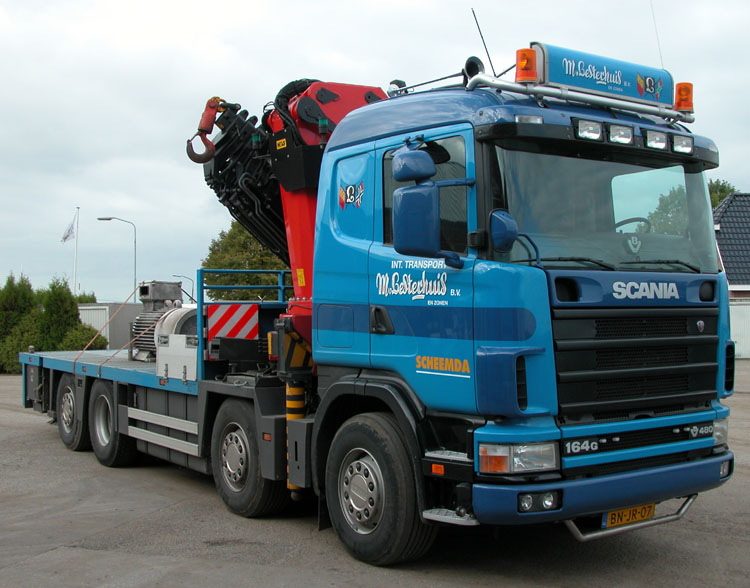 Largest truck is this Scania R164G-480 8x2.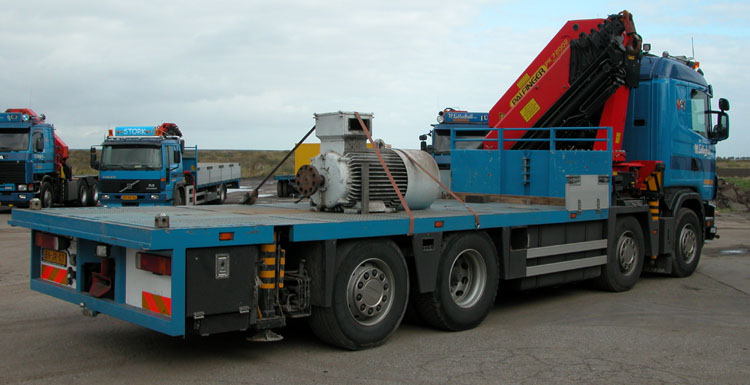 It is equiped with a Palfinger PK72002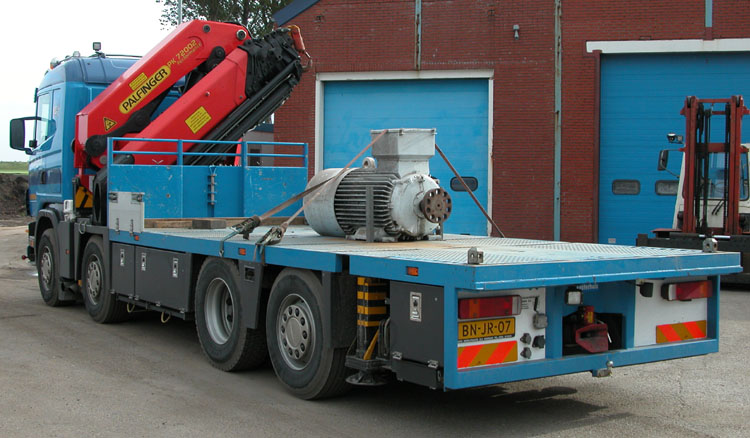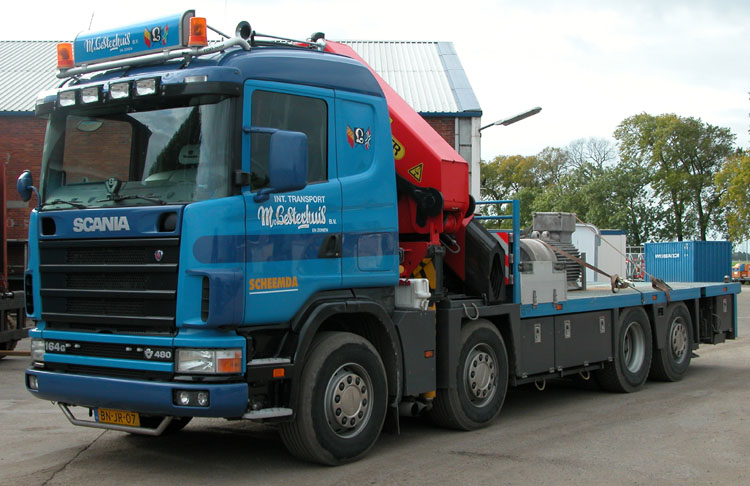 Back to the events index