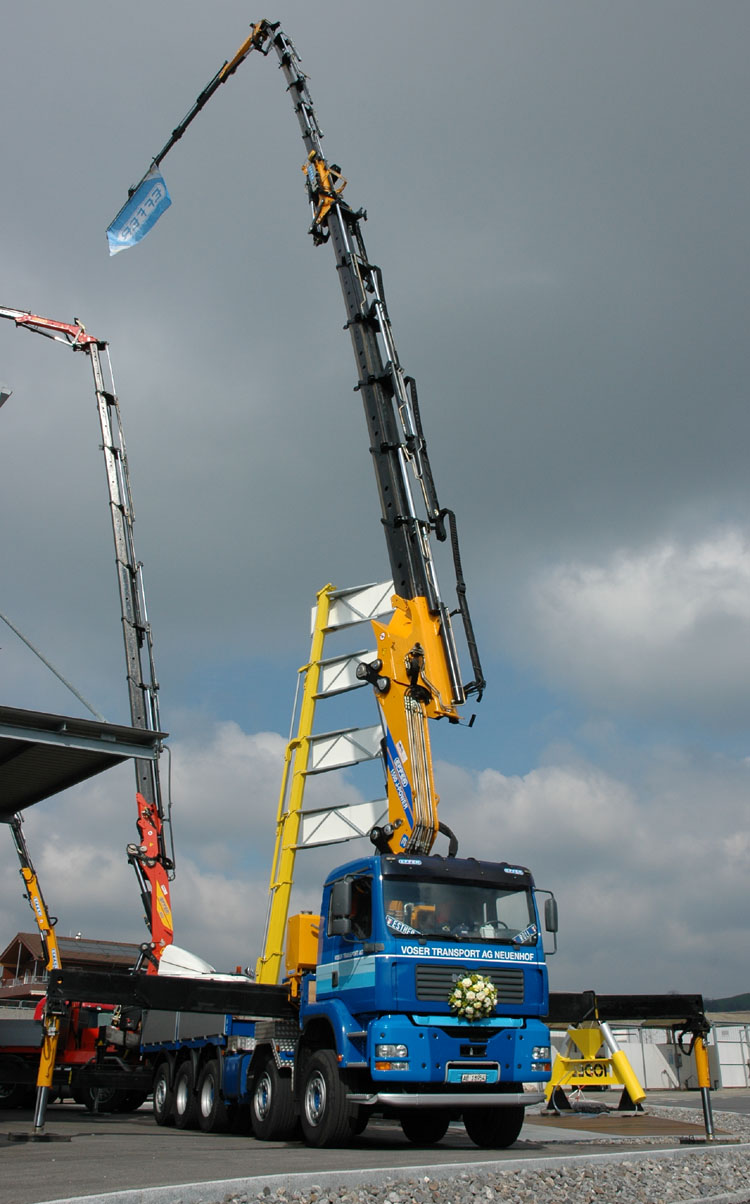 This 5-axled MAN TG-A belongs to the company Voser from Neuenhof (CH). It is standing here at the open day of Hodel Betriebe.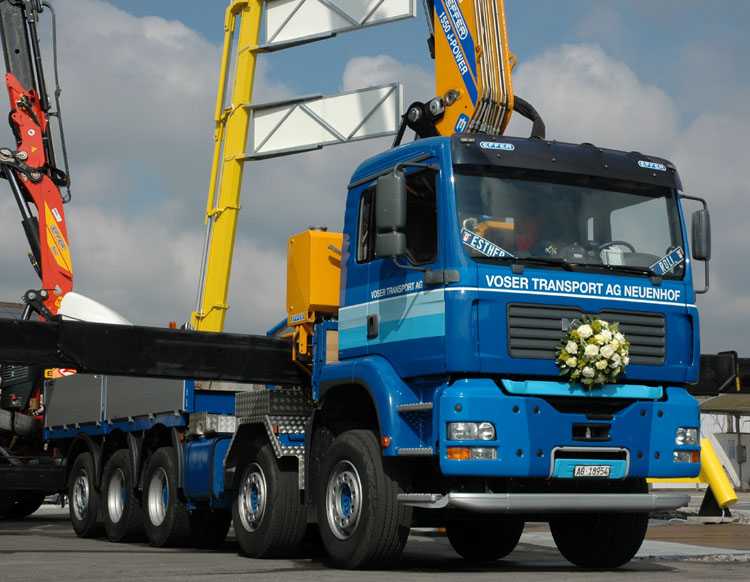 This MAN has an 8x4 as base-chassis, an additional Jung steering tag axle makes it a 5-axled truck. It has an allowed vehicle weight of 40 tonnes in Switzerland.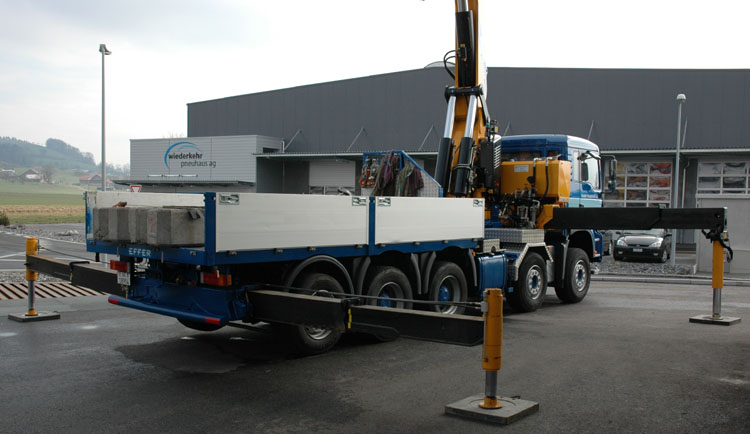 Behind the cab they mounted an Effer 1550 J-Power, the 6S model. This has an outreach of 15,43 meter and can lift 6,32 tonnes there.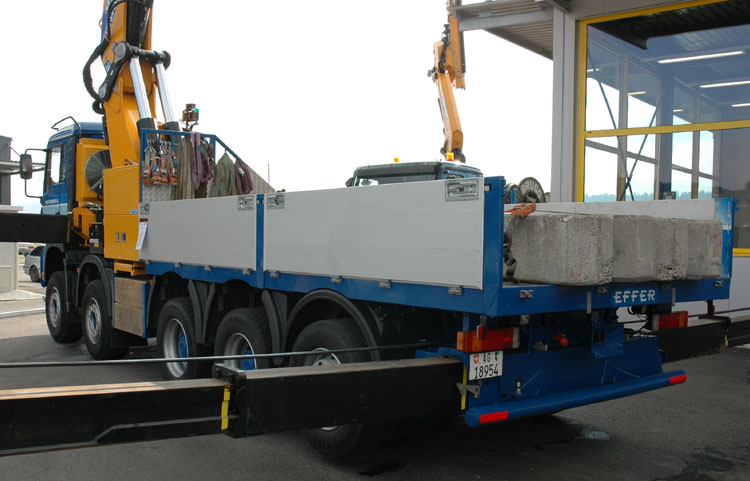 More outreach is provided by the 6x hydraulically extending heavy duty jib. This one gives a total outreach of 27,8 meter at which a load of 1,8 tonnes can be lifted.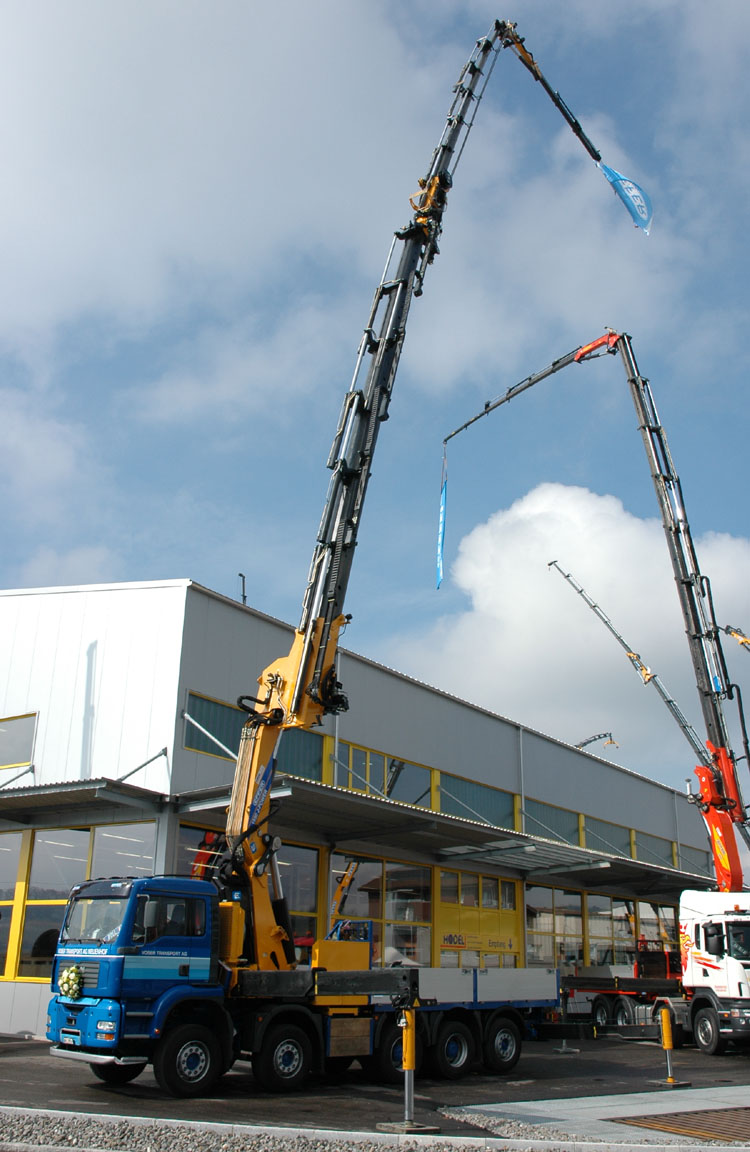 Even more outreach is available with the 2nd jib that extends 4x hydraulically. This gives an outreach of 37 meters.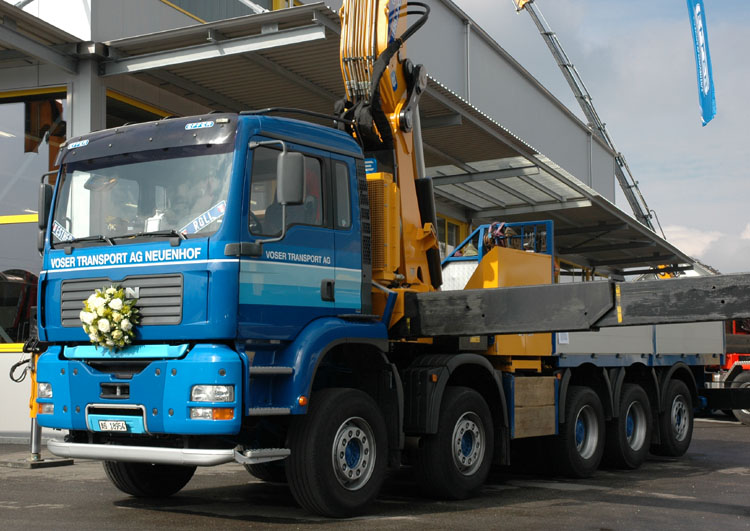 An interesting truck that is among the heaviest crane trucks of Switzerland.
Back to the: Hodel Betriebe open day / MAN index / Effer index