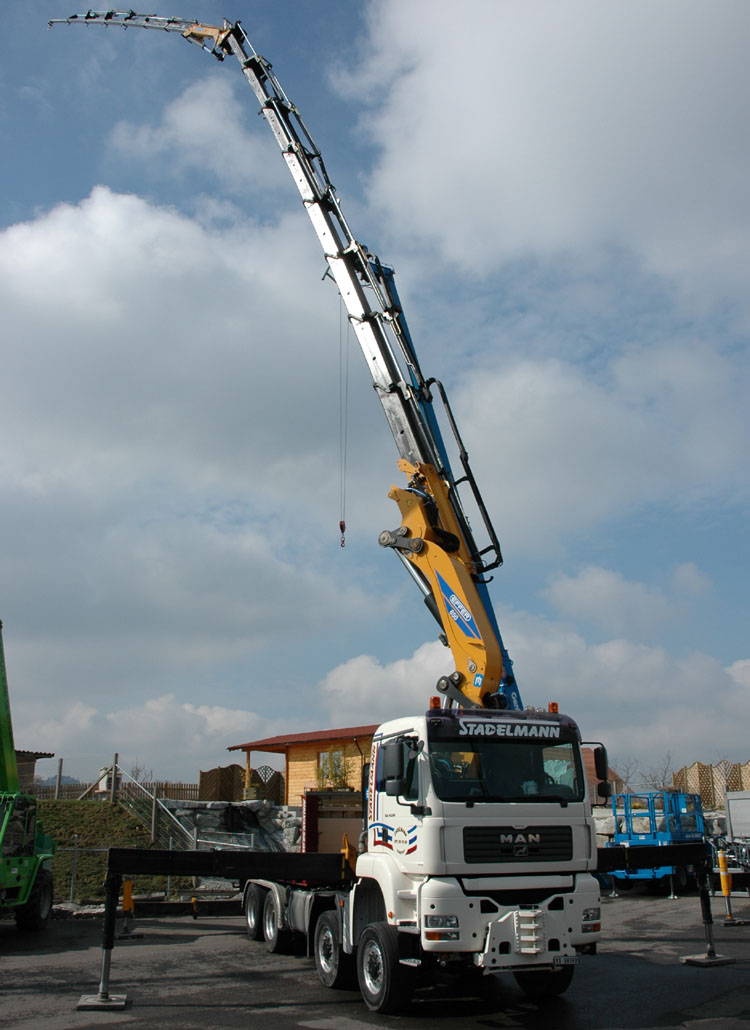 This is a MAN  TG-A of Stadelmann from Collombey (CH).
The MAN looks different because of the register coupling at the front. It is a 41.530 in 8x8 version. The power is necessary as the truck is used in a mountainess area.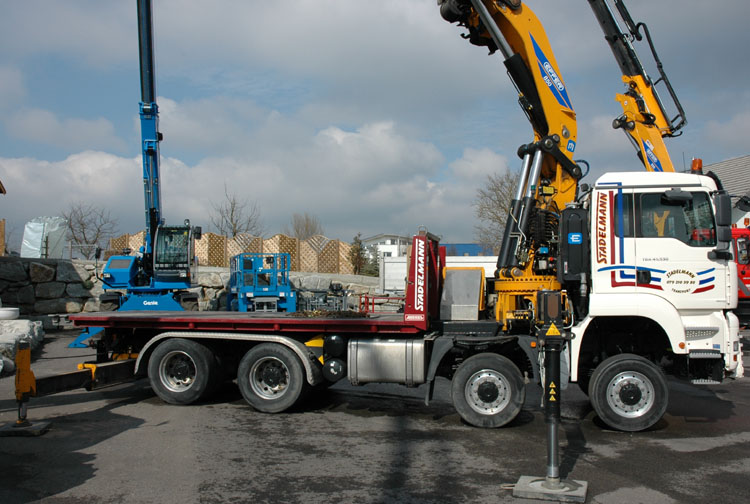 This MAN is equiped with an Effer 850 8S with 6S jib and 1 manual extension.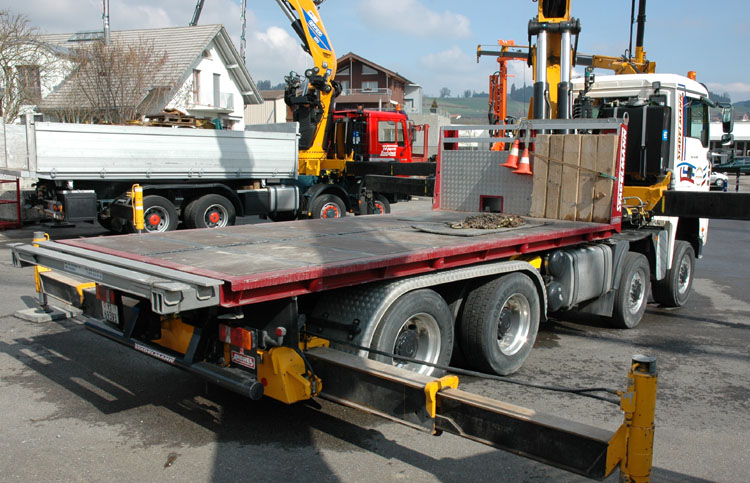 Under the loading platform there is a fifth wheel, which means that it can be used as a tractor. Remarkable is the very low chassis height, rare for an 8x8. Also rare on an 8x8 is the air suspension on the rear axles.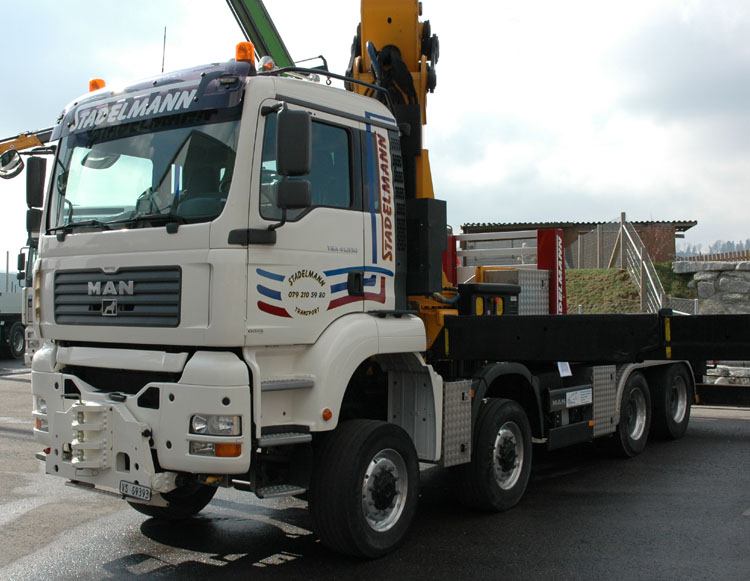 Great machine !! We will probably not see many similar units...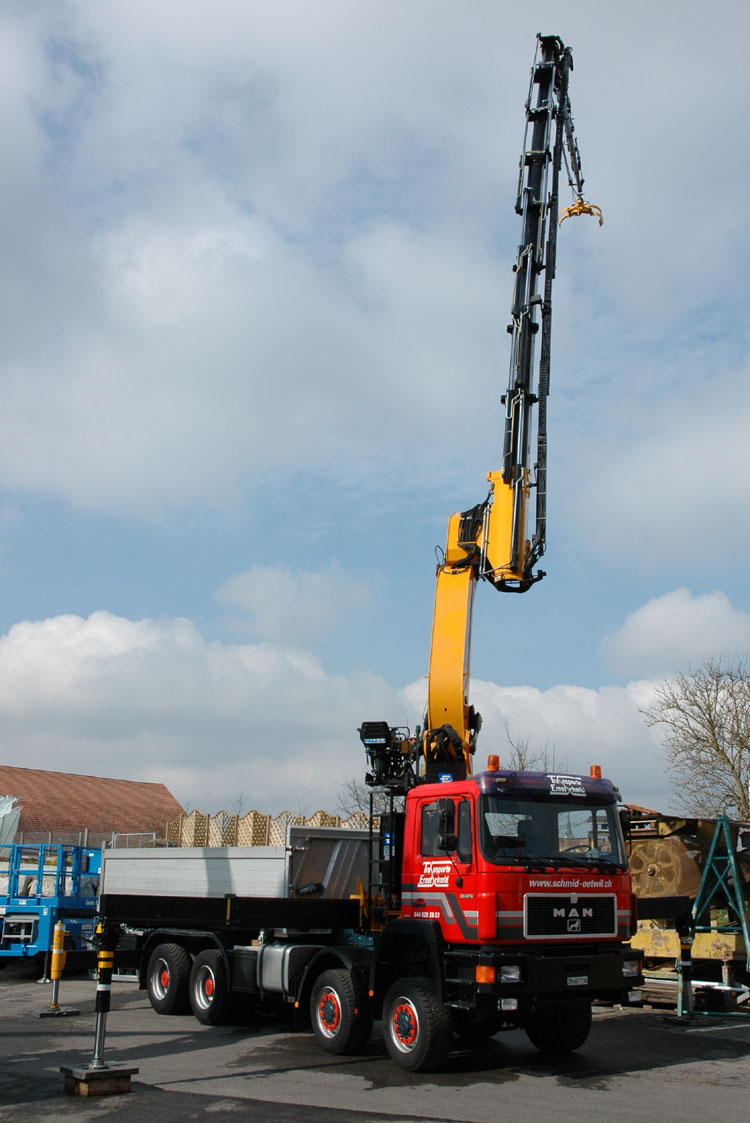 Another 8x8, this time a MAN F90 35.372 of Ernst Schmid Transporte.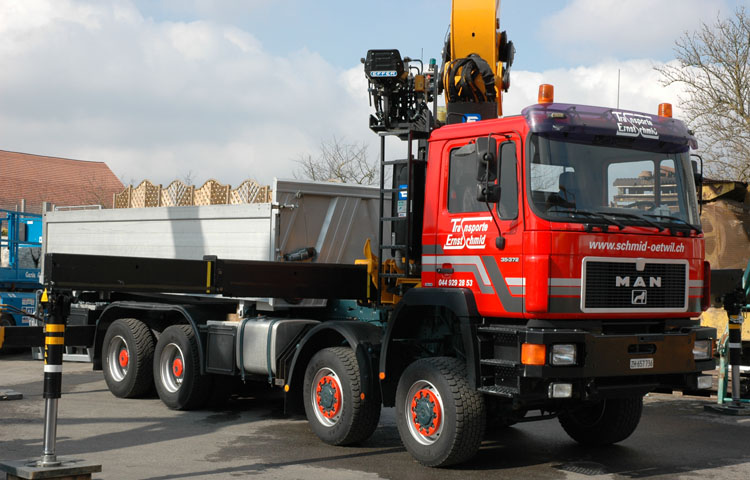 This 8x8 is equiped with a 3-way tipper and was afterwards equiped with an Effer 850.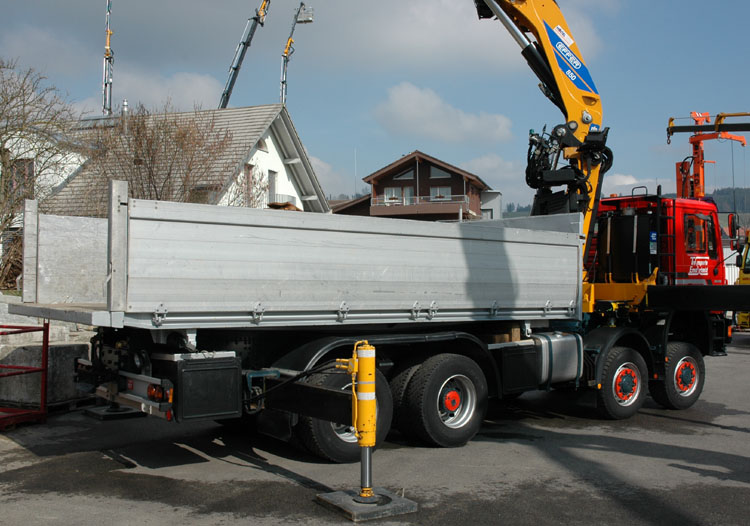 It is also an Effer 850 8S with a 6S jib. It is shown here with a grab, used for cutting trees. Rarity is the seat mounted to the crane base, an option not seen much anymore in the days of the remote controls.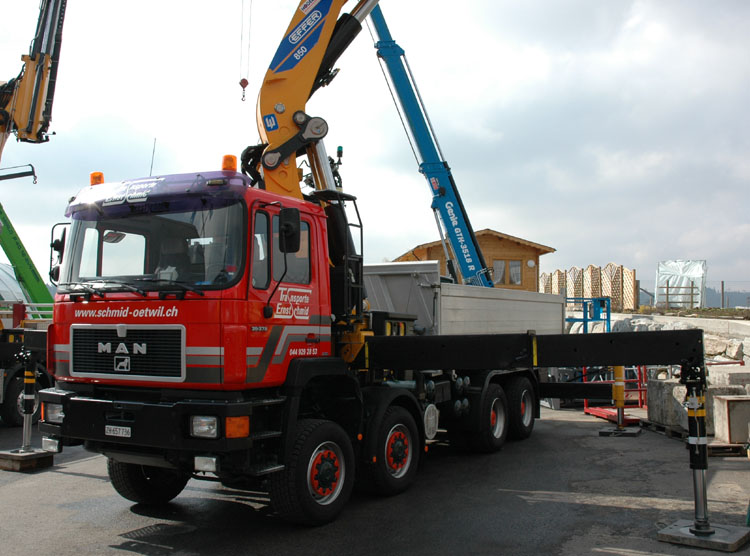 An interesting all-round machine for Switzerland.
Back to the: Hodel Betriebe open day / MAN index / Effer index