I wasn't at the event itself, but visited 1 day after.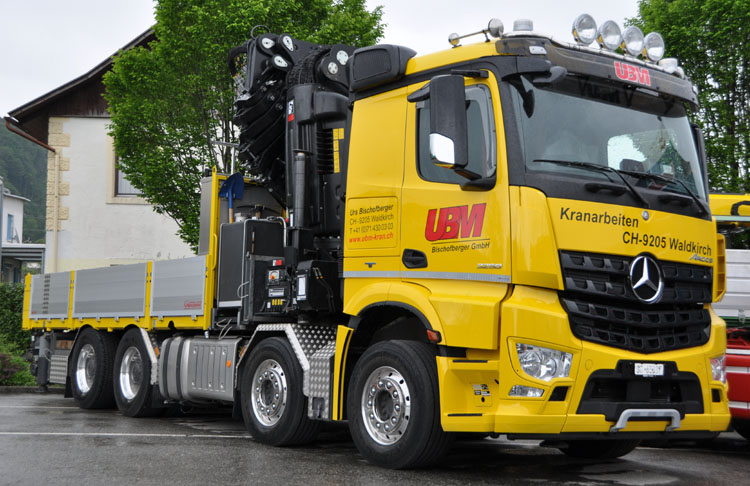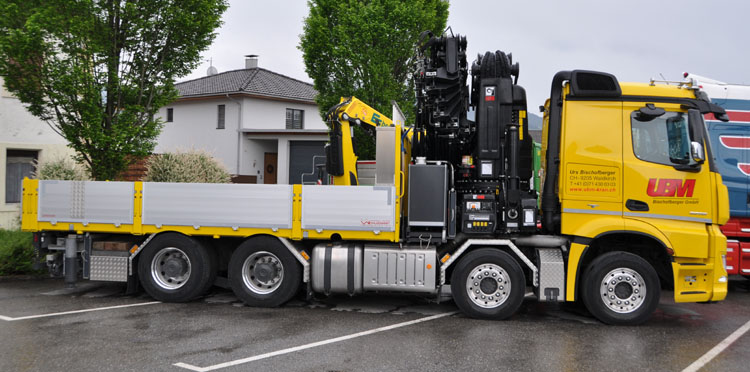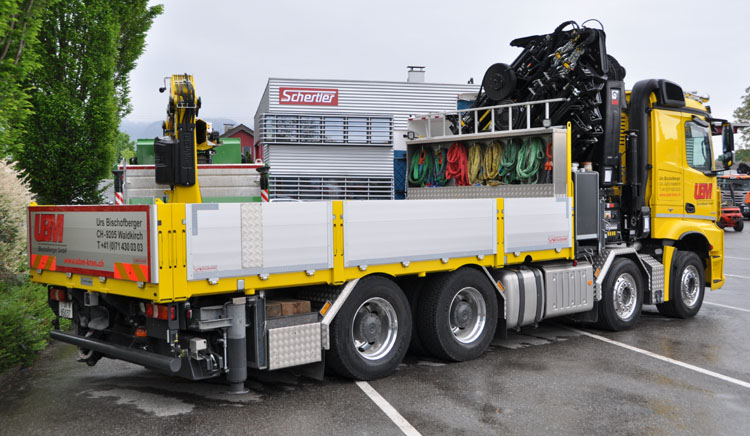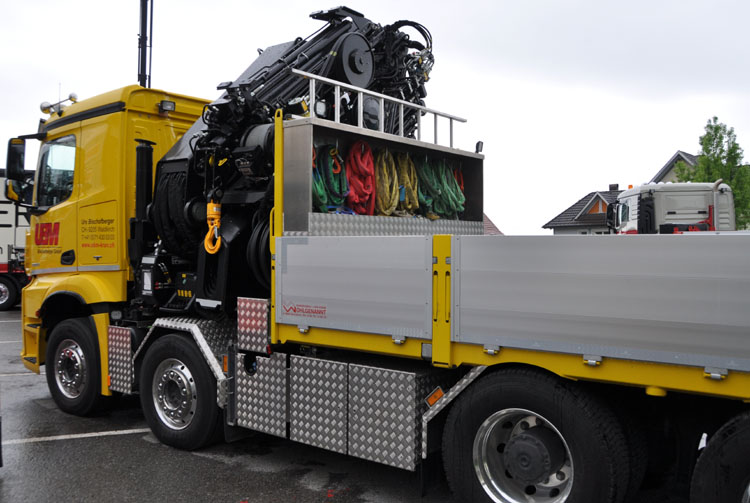 A nice new Mercedes Arocs 3258 8x4 of UBM Transport from Waldkirch. Behind the cab stands a Hiab 1058, it's an E-8 version that lifts 3,45 tons at 19,4 meters. With the jib it reaches about 33 meters. The truck is equiped with front outriggers, they are nicely hidden behind the front bumper. The chassis is also reinforced to the front. A nice feature is the driveline, it has got the Voith VIAB turbo coupling mounted in it.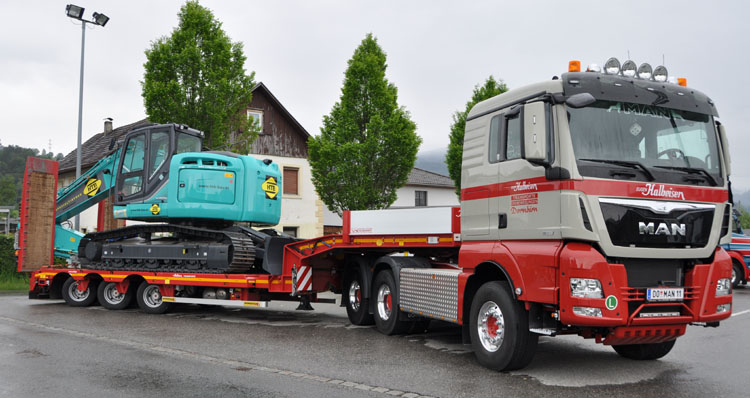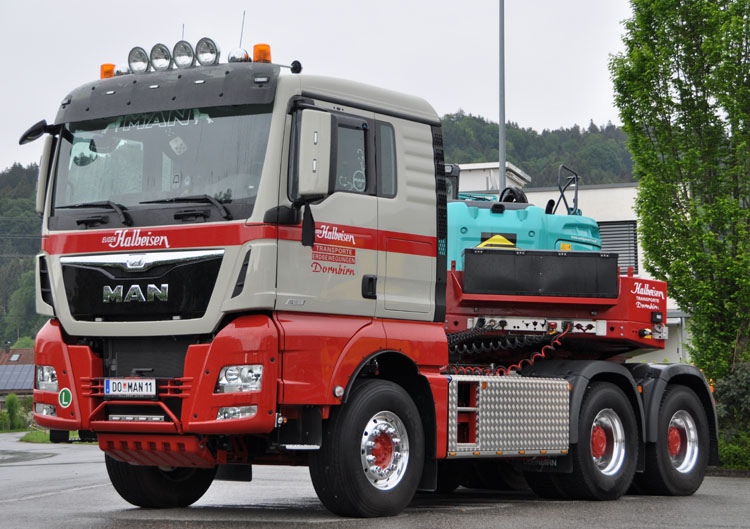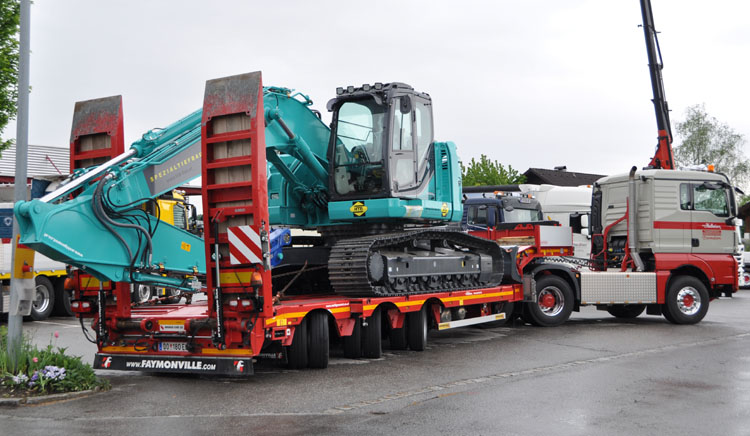 A nice setup is this new lowloader combination of Halbeisen. The tractor is a MAN TGX 6x4 with the large 6-cylinder engine, the D38. Behind that is a Faymonville 3-axle semi lowloader with a hydraulically adjustable loading floor.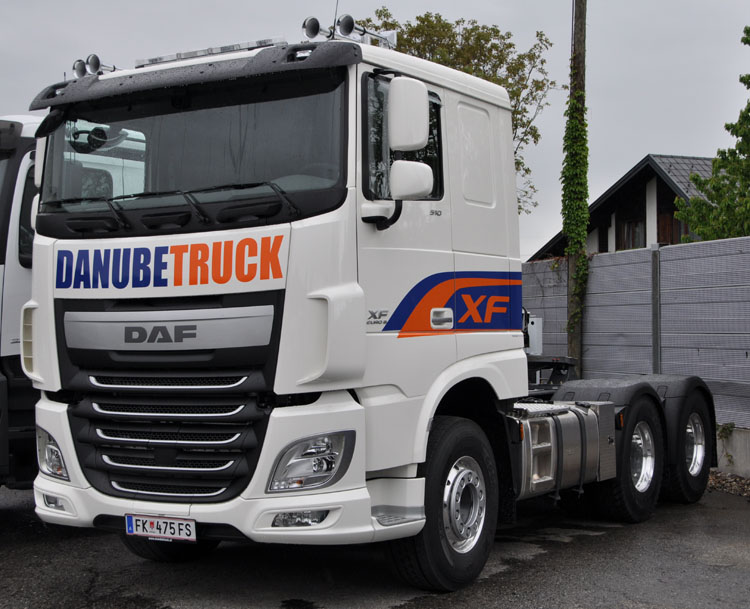 A new demo truck of Danube, this nice DAF XF510 6x4.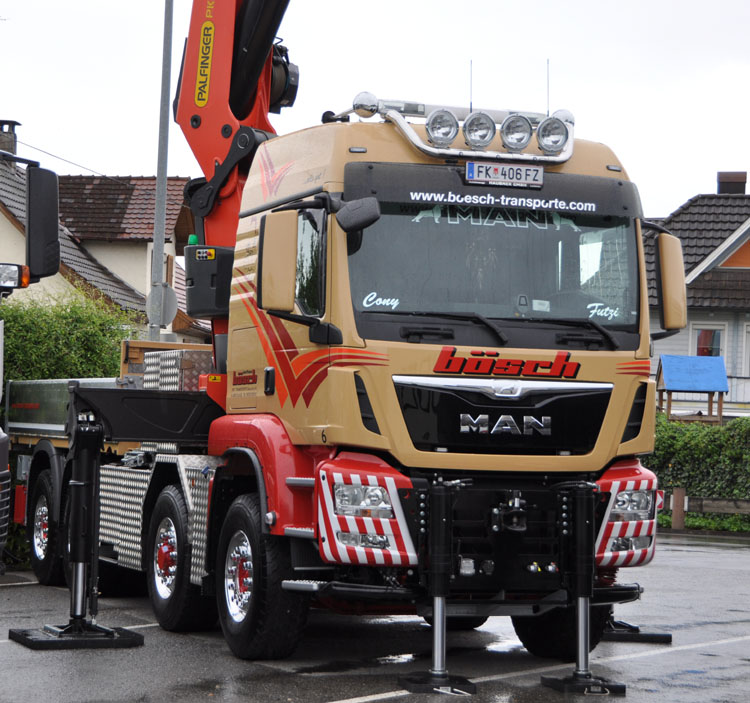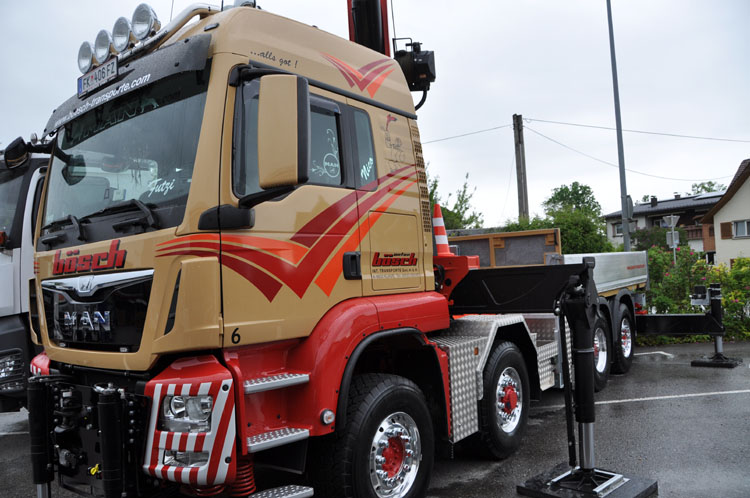 Bösch added this nice crane truck to their fleet. This MAN TGS 8x4H*6 (meaning 1 rigid driven axle, 1 Hydrdrive axle and 3 axles steered) is equiped with a Palfinger PK92002-SH in F version, so about 18 meters long. With the PJ170E jib it reaches a bit over 30 meters. This chassis was also reinforced to the front and equiped with an extra set of outriggers at the front bumper.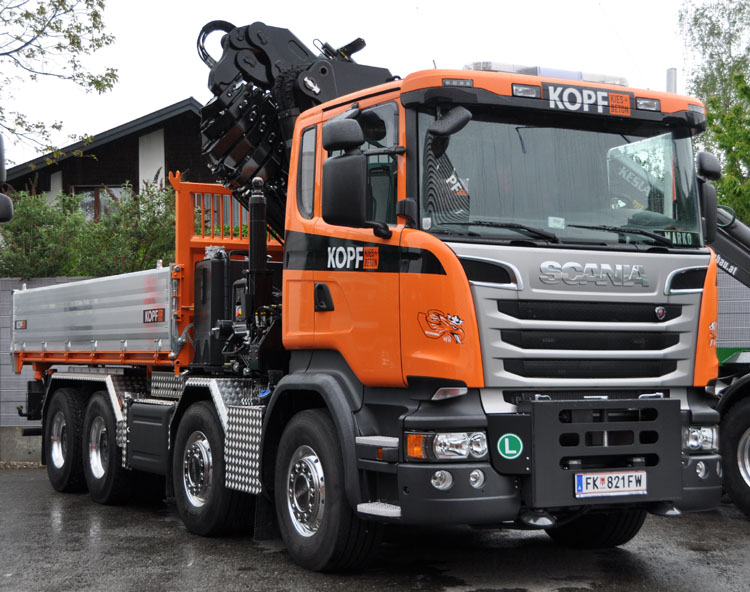 A Scania R 8x4 with a Hiab 422 E-7 crane.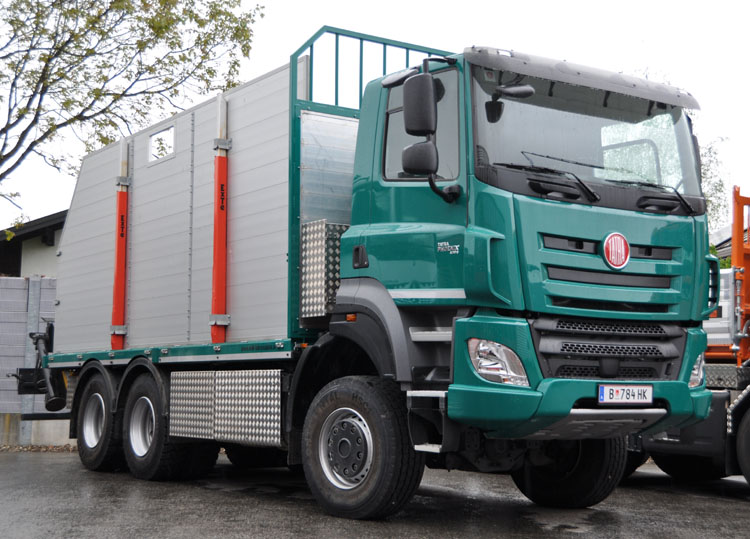 A Tatra Phoenix 6x6 with a loggers body and a rear mounted Jenz crane.
Mercedes Arocs 3551 6x6 with a rear mounted Hiab XS211.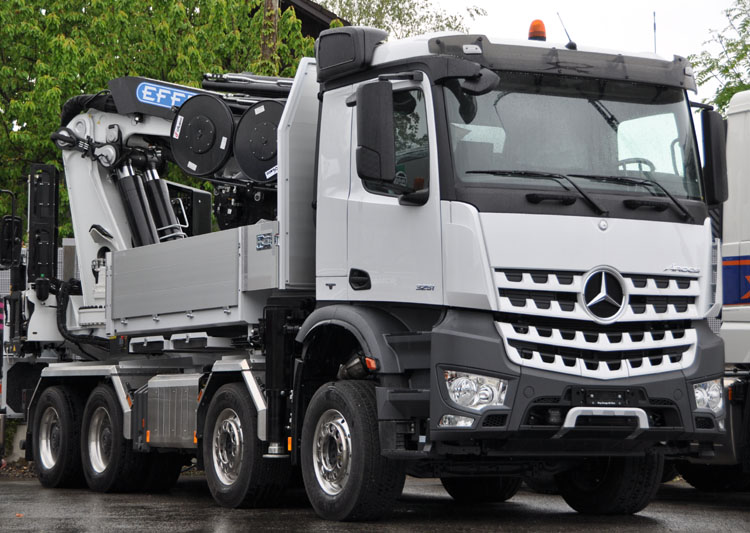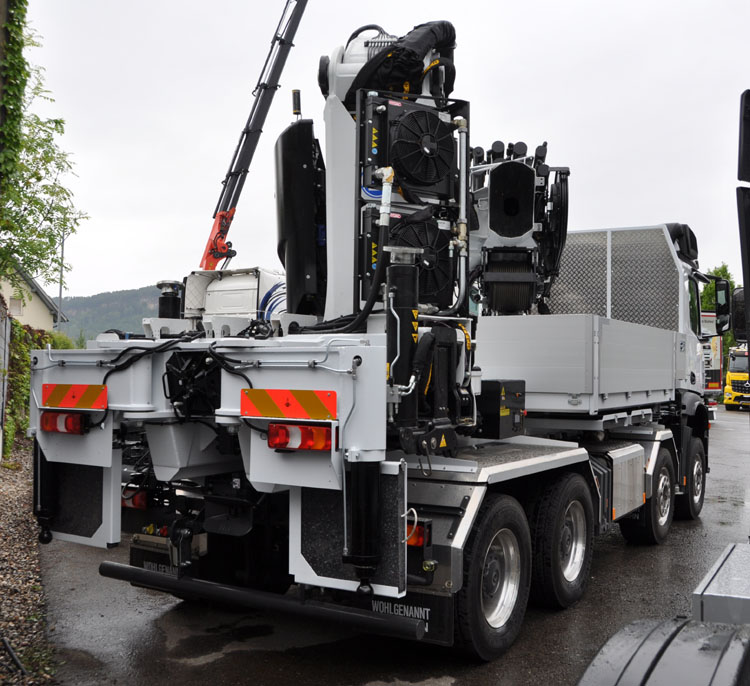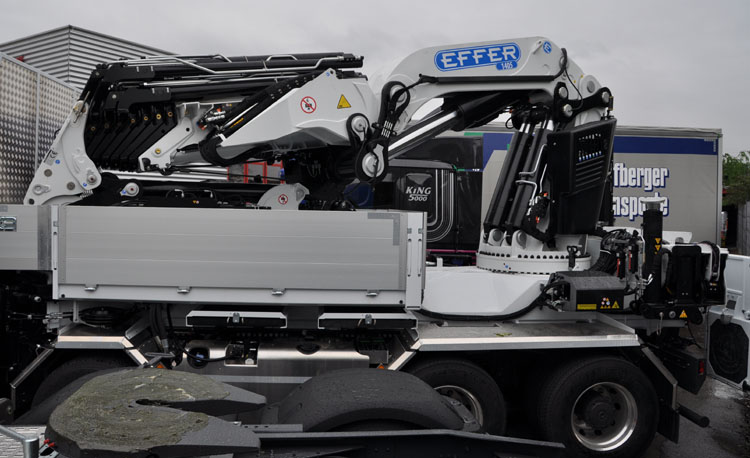 A very nice crane truck was this Mercedes Arocs 3251 8x4. It has got a rear mounted Effer 1405 8S with a 6S jib. It is mounted to a demountable subframe, so the truck can also be used for other work. The front has got 2 sideways extending outriggers that extend the support length to the front. At the rear there are the regular outriggers and 2 extra outriggers that swivvel to the rear for extra support. The truck is sold to Tschudy in Chur.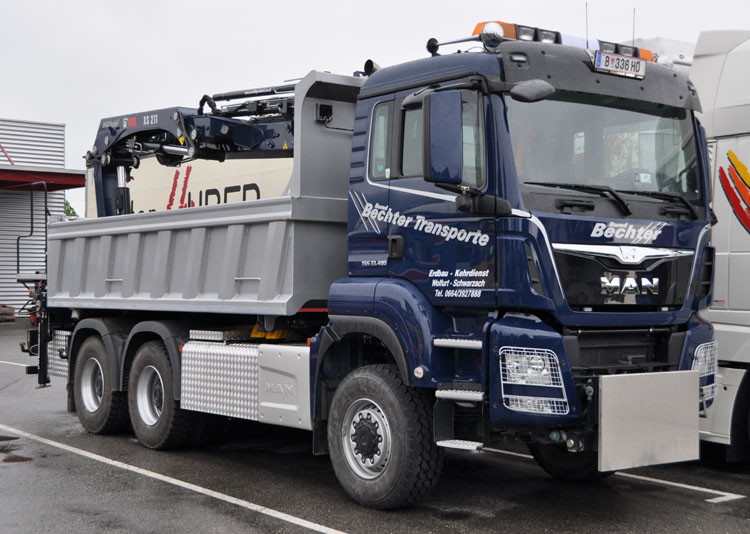 Another Hiab XS211, now an a MAN TGS 6x6. It is owned by Brechter Transporte.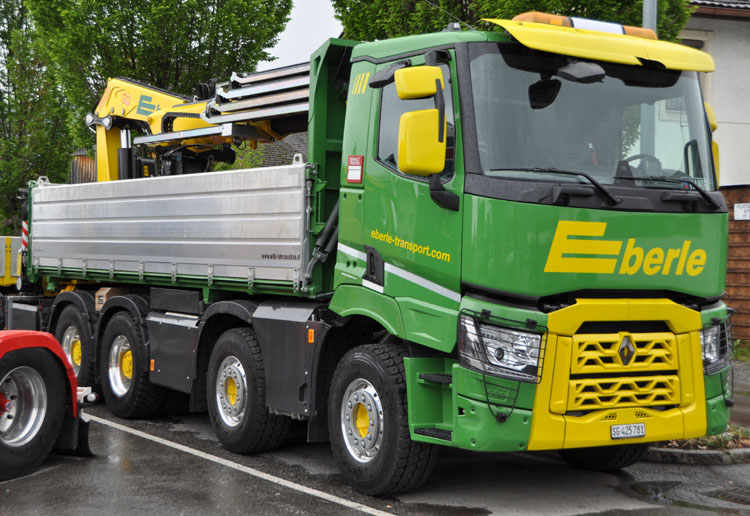 A very nice truck is this Renault C520 8x4 of Eberle Transport. It has got a rear mounted Fassi F365.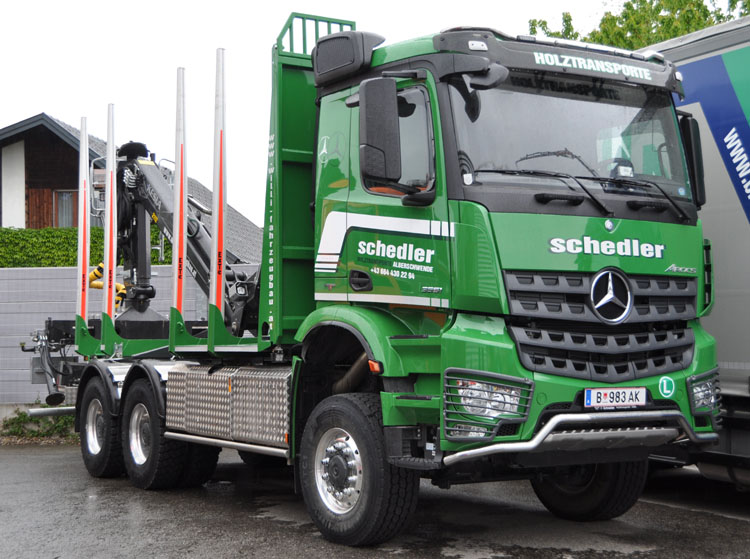 And the last one is this nice Arocs 3551 6x6 logging truck of Schedler, it has got a Kesla 2112 crane at the rear.
Back to the events