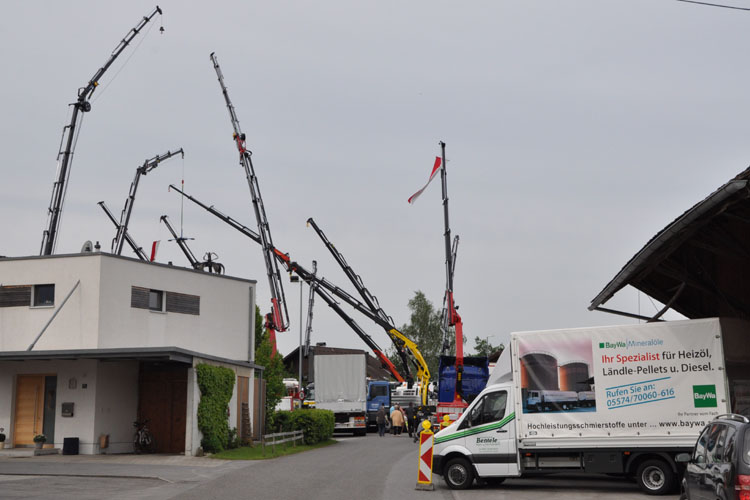 At 26th of may the "Frühschoppen" event of the " Verein der Berufskraftfahrer Dornbirn" took place at the yard of Helmut Schertler Transport in Wolfurt. This also included a vehicle exhibition with some interesting trucks.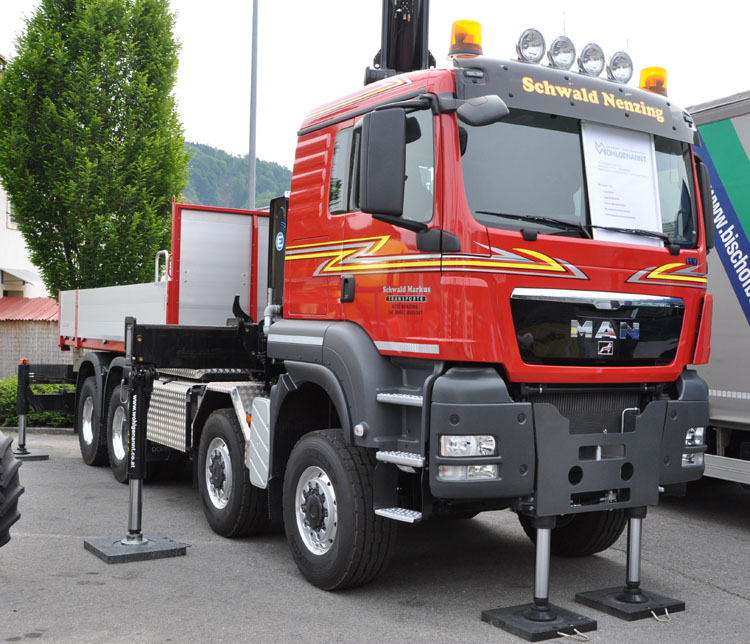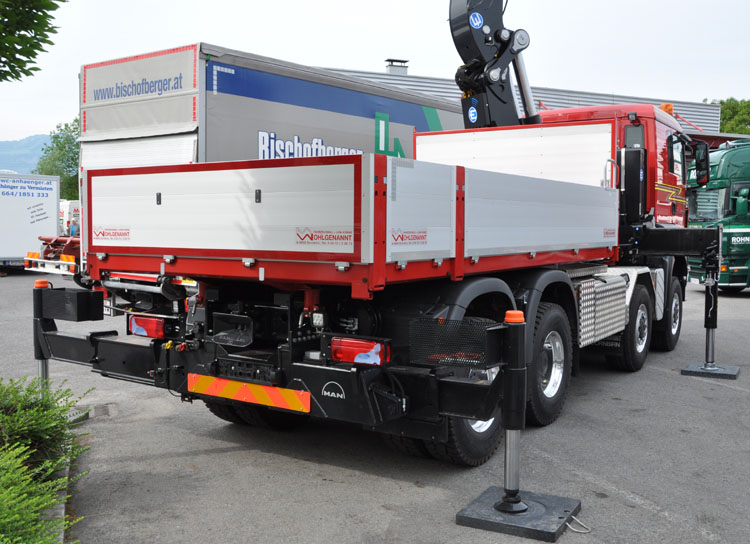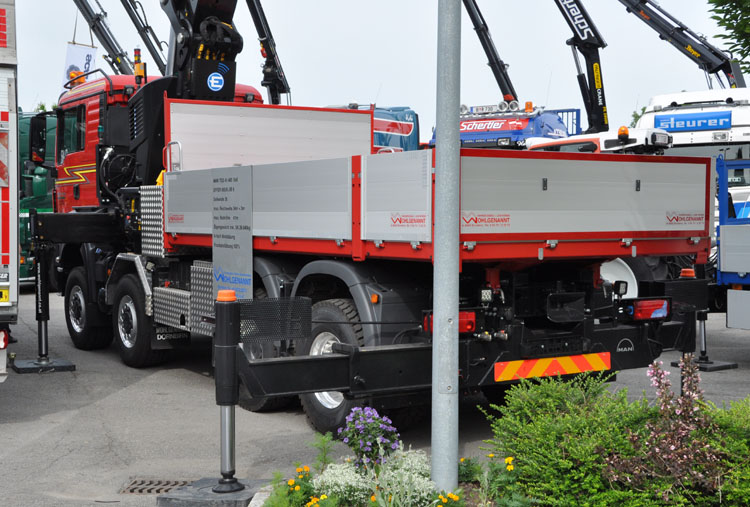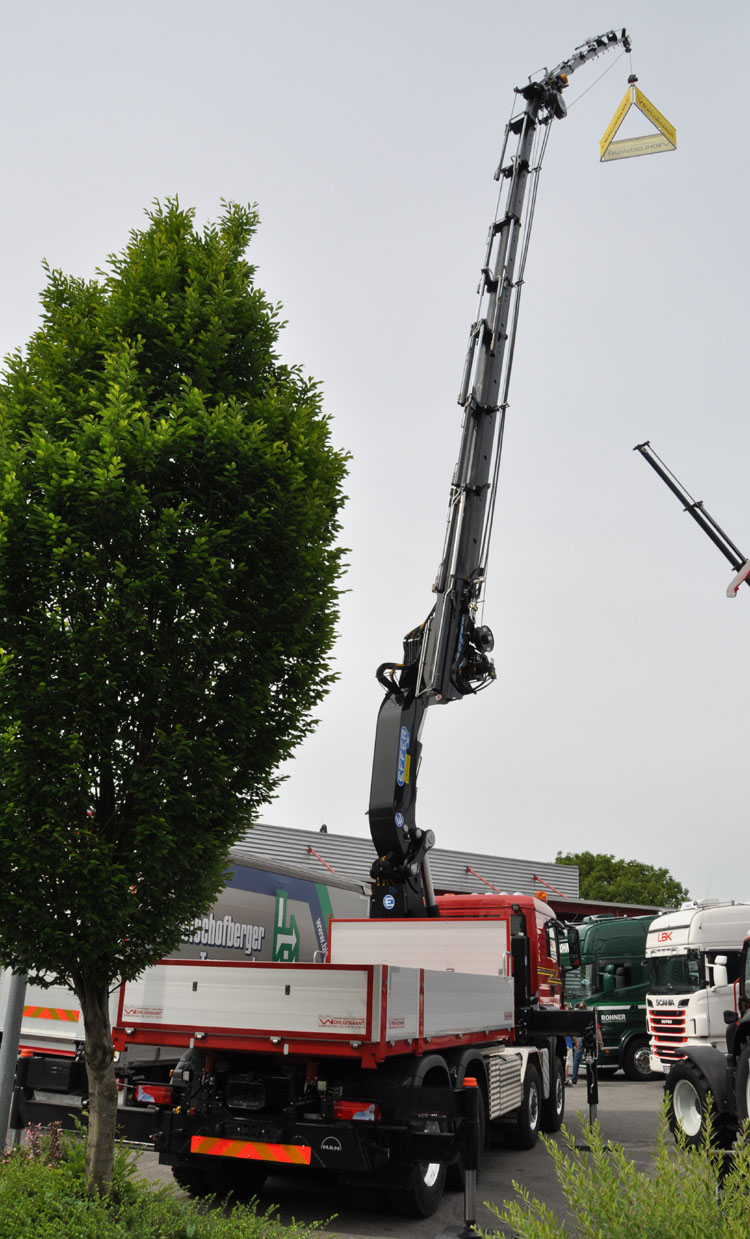 This is the new MAN TGS 41.480 8x8 of Markus Schwald from Nenzing. The truck is equiped with an Effer 955 (8s with a Jib 6S) that was mounted by Wohlgenennt. That company also installed the demountable flatbed, underneath it is the fifth wheel for tractor usage. The chassis has been strengthened to the front, this gives 100% stability in all directions.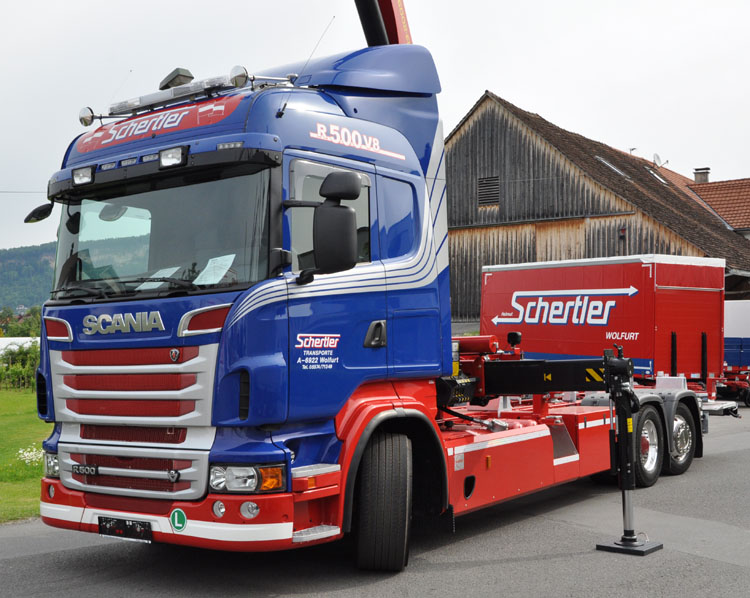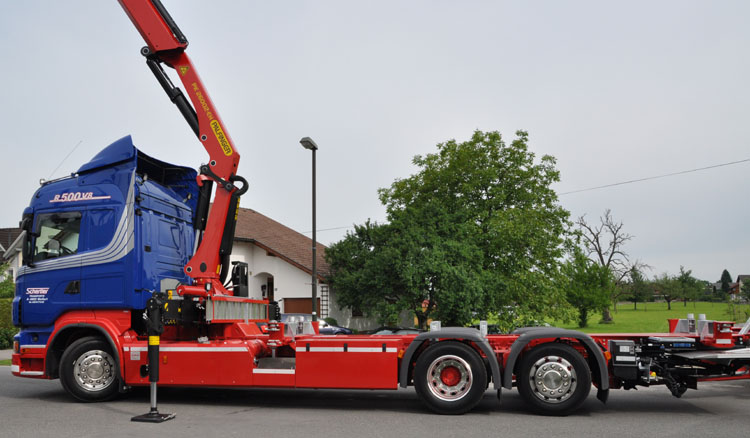 An interesting crane truck of Helmut Schertler. This R500 6x2 in extra low version is equiped with a swap-box frame and also has got a Palfinger 26002EH mounted at the front of the frame.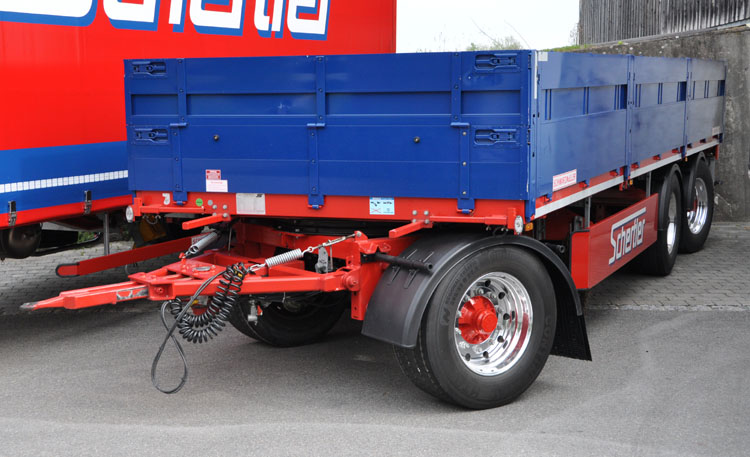 This drawbar trailer with steering tag axle is also interesting.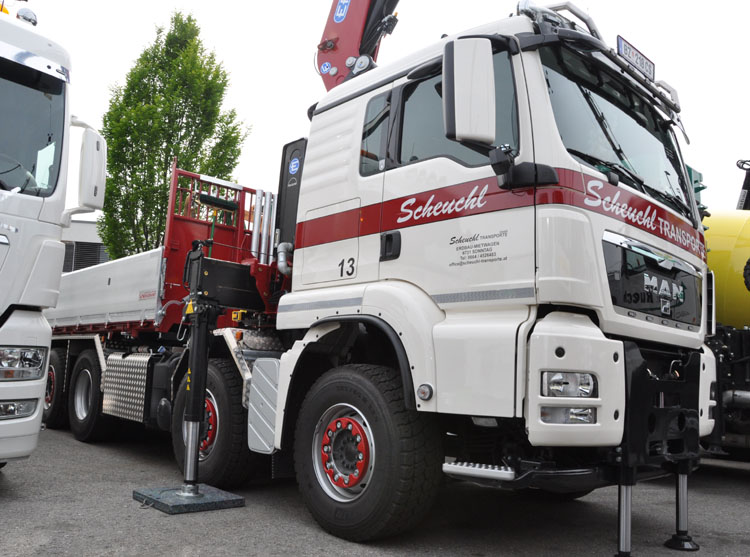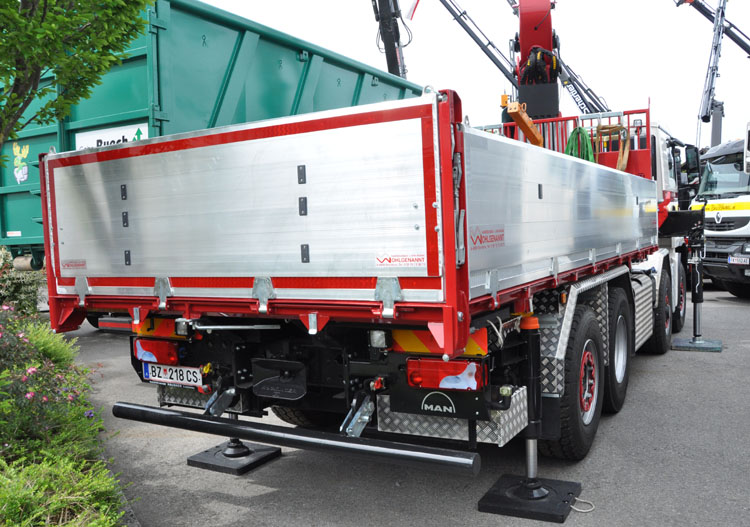 This is an MAN TGS 8x4H-6 (8x2 with Hydrodrive on the 2nd front axle, steering rear axle) of Scheuchl. It is equiped with an Effer 655 and also has a reinforced front outrigger. The 3-side tipper is not demountable.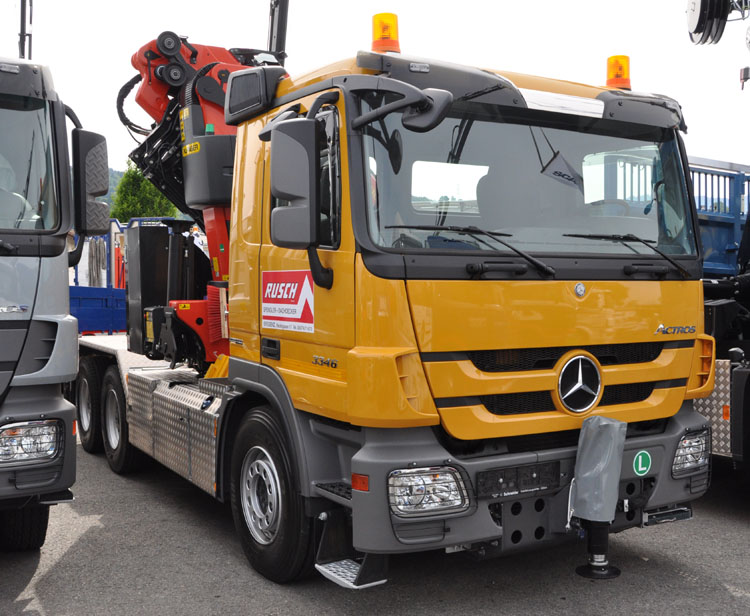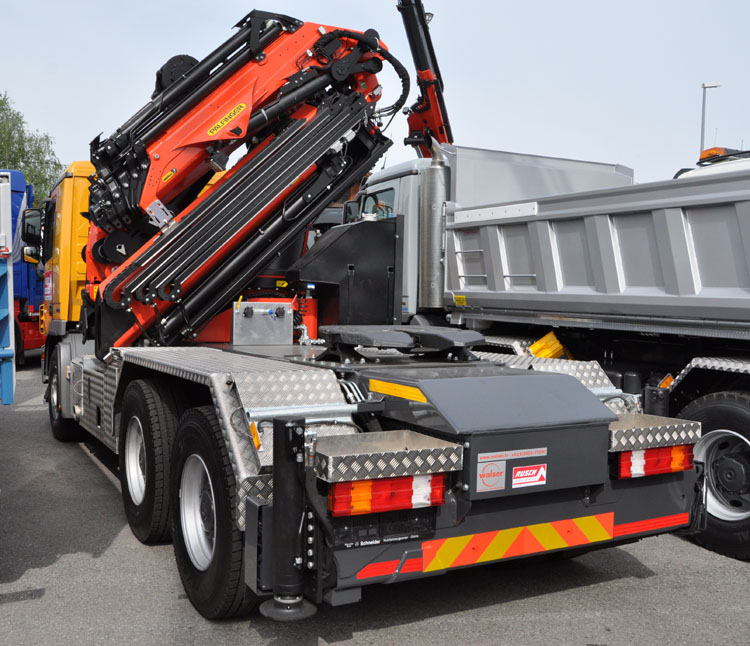 This Palfinger PK53002SH stands on an Actros 3346 6x4 tractor that has been sold to the roofing company Rusch. The crane is not mounted directly behind the cab but on a little distance, probable to keep the front axle load within legal values.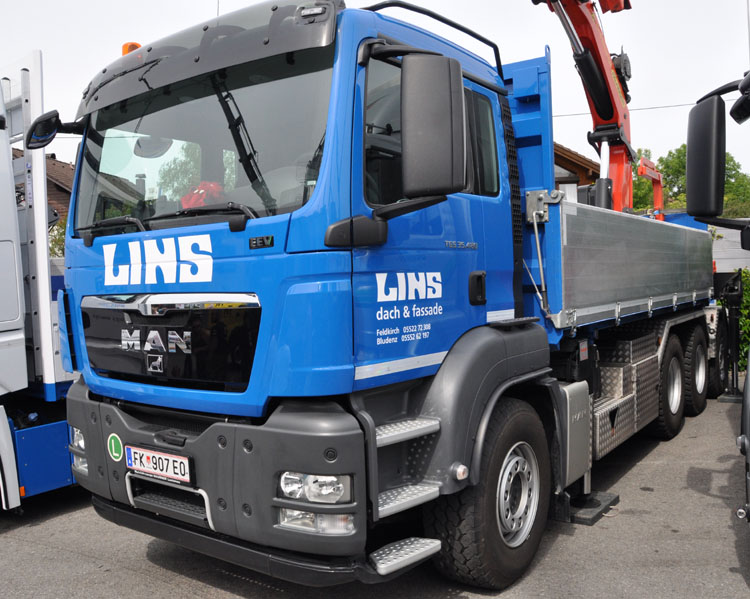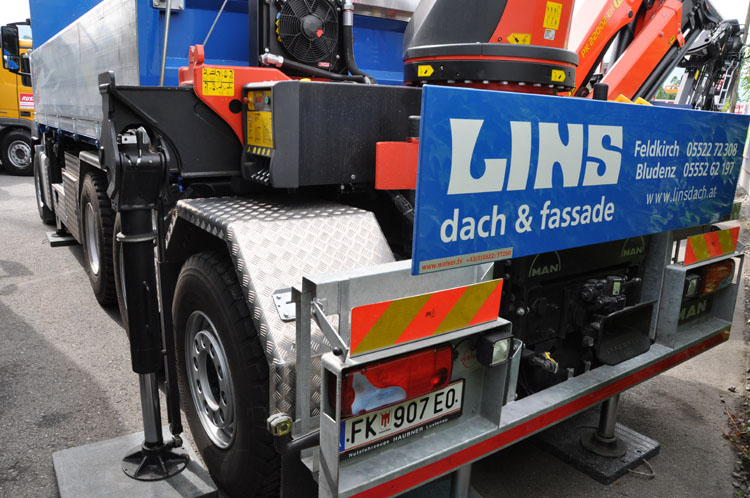 This is an interesting MAN TGS 35.480 8x4*4 of Lins roofing. It has been equiped with a rear mounted Palfinger 53002-SH crane. This one has got it main outriggers on the front side, therefore they mounted 2 extra outriggers at the end of the chassis. These give proper stability to the rear.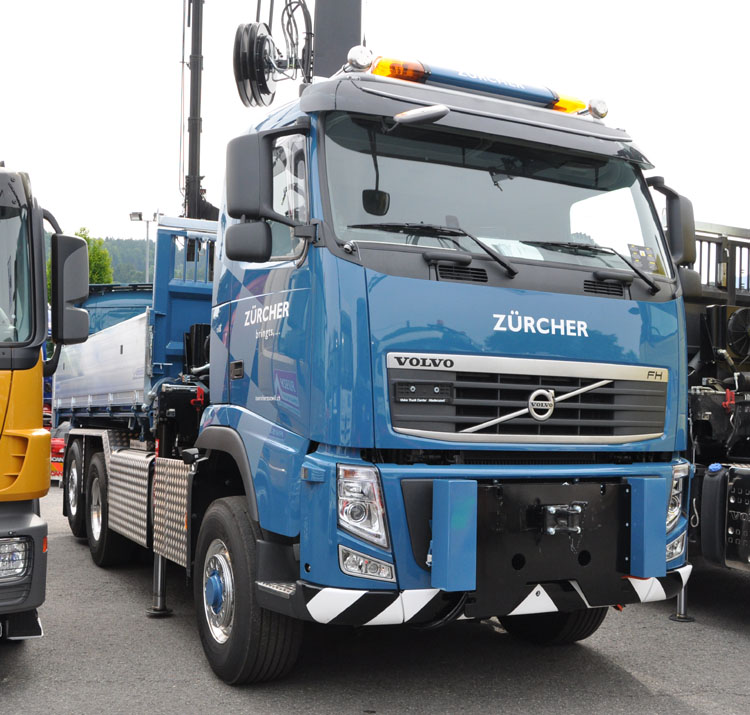 This compact Volvo FH 6x2 of Zürcher has got a hydraulic drive on the front axle. This system is availble from the Dutch company Terberg Techniek. A Hiab crane has been mounted.
Part 2 >>