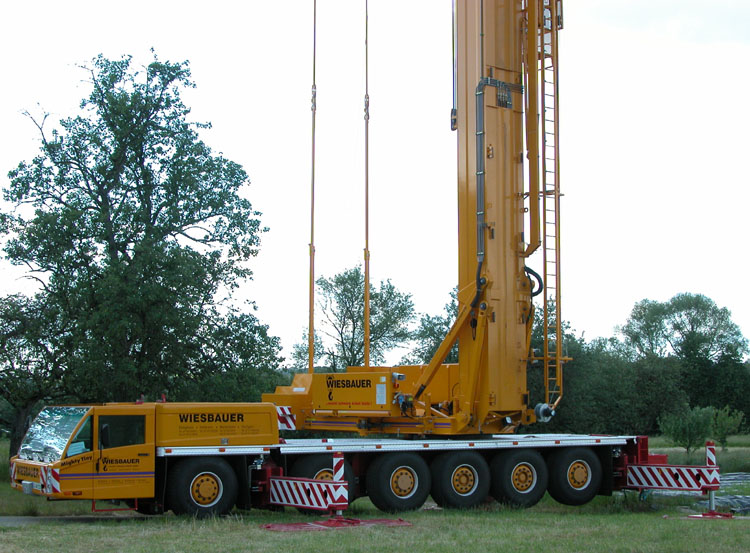 This is the Spierings SK1265-AT6 of Wiesbauer from Bietigheim (D).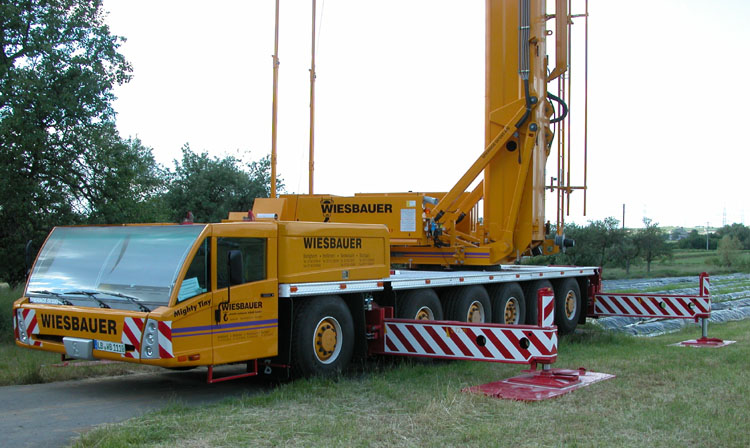 The undercarriage has 6 Kessler axles of which 3 are driven. The front axle can also be driven, it is done by an hydraulic engine. The crane is powered by an 530 hp DAF engine.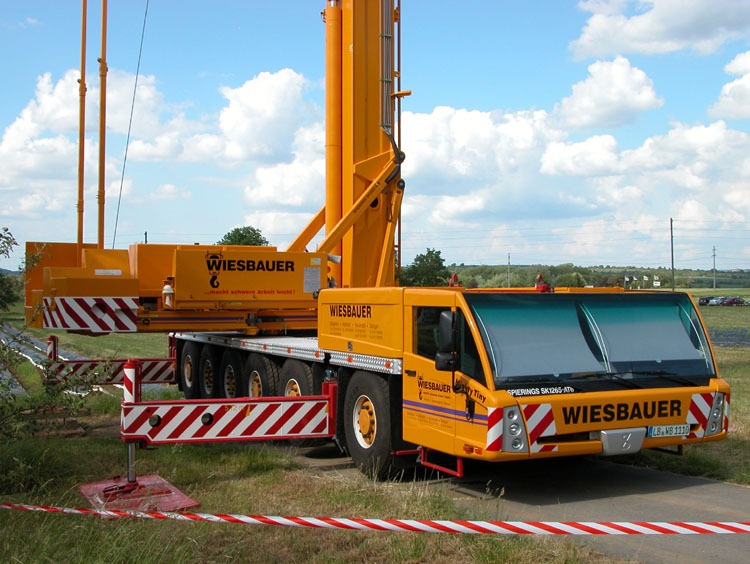 The maximum lifting capacity is 132 ton/mtr. The maximum load, at 13,2 mtr distance, is 10 ton. The newly designed cab of the undercarrige is a real eye-catcher.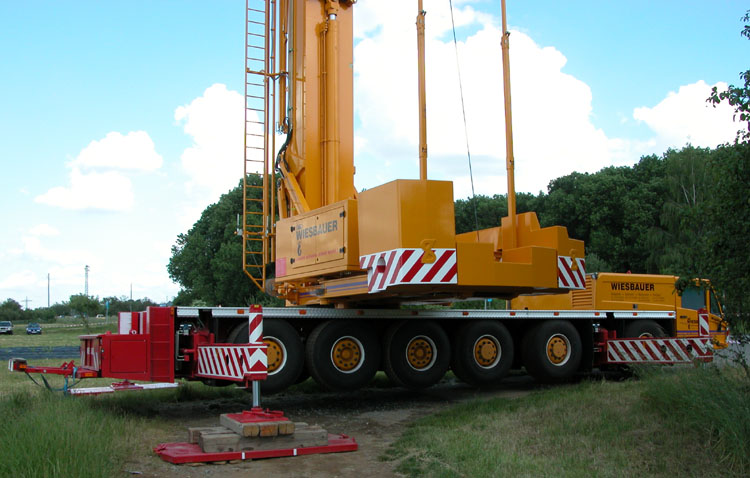 The boom is 60 mtr long, at that distance it can lift 1,7 tonnes. The total ballast weighs 13,6 tonnes.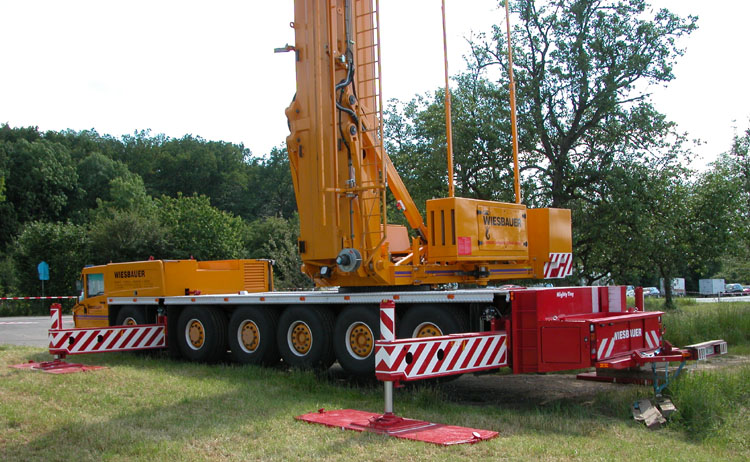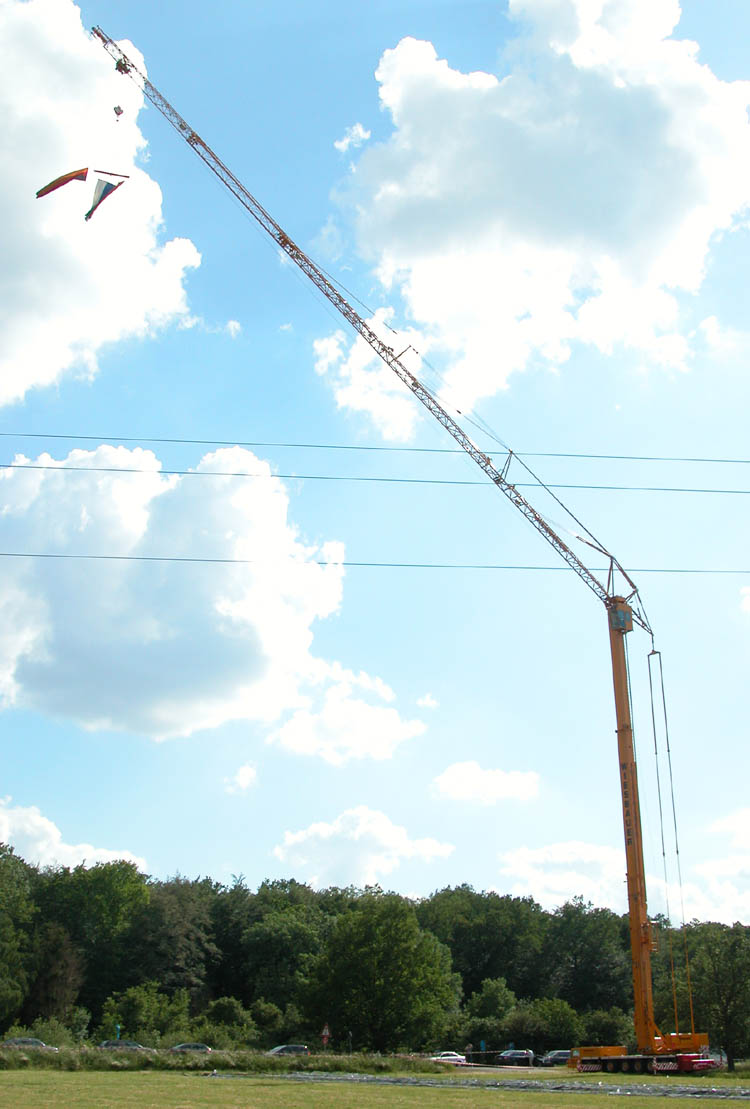 Here the boom was angled at 30 degrees, this gives a height at the tip of 65 meters. Normal height, when the boom is standing straight, is 35 meters.
Back to the cranes index