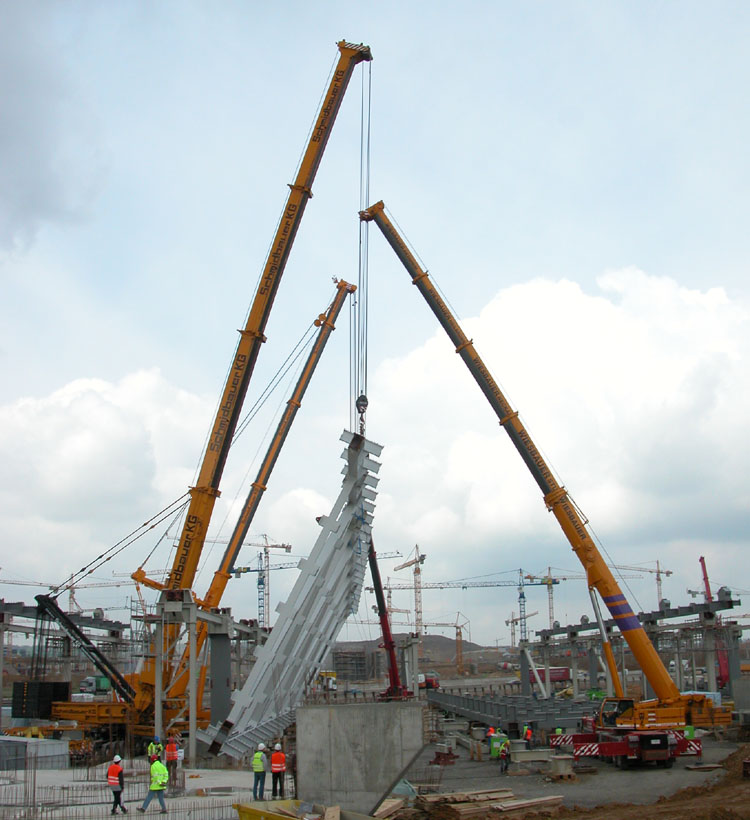 At the new "Landesmesse" at Stuttgart a parking garage is being built over the freeway. The steel construction for this garage consist of many parts. Here Schmidbauer KG is lifting the first part.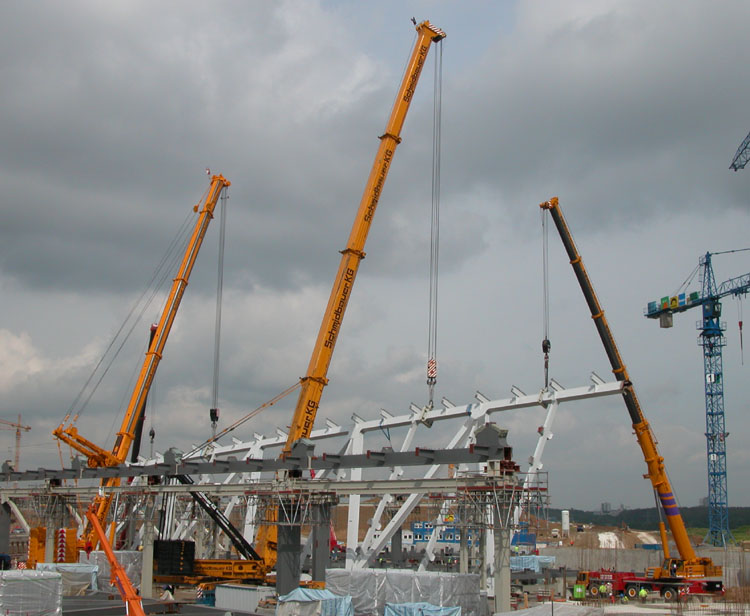 When I arrived at the building site, the LTM 1800 and the brandnew Demag AC 700 where already busy with pulling up the steel girder.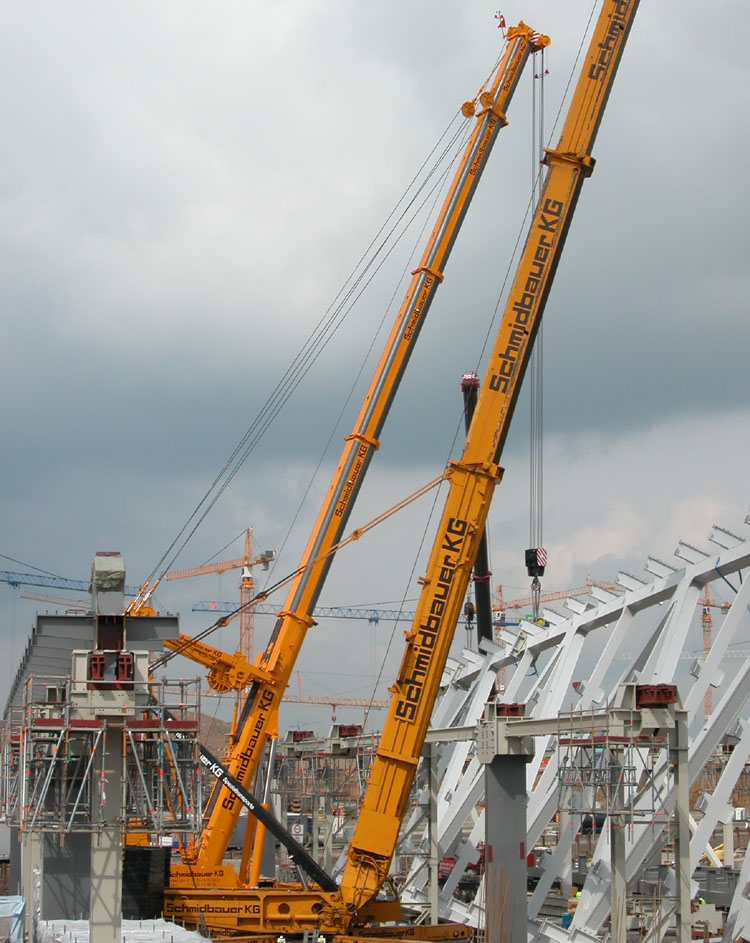 Here a somewhat better view on the AC 700. Unfortunately it was parked between other steel constructions. It was his 2nd job and the first time with the SSL guying system.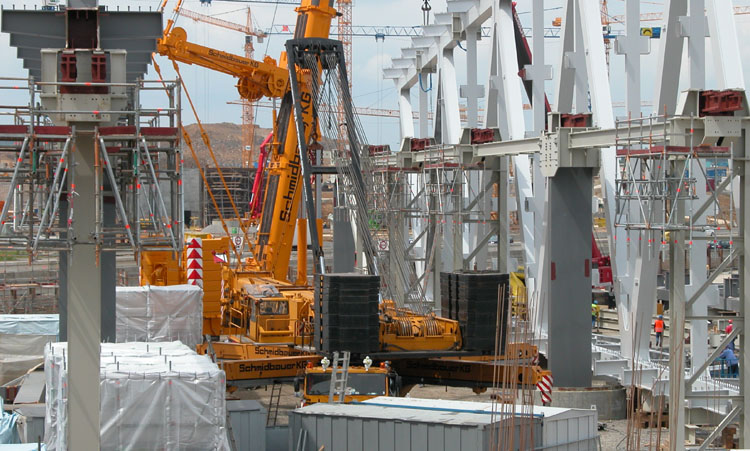 After the girder is placed upright, the cranes has to be sheved again. The first one that is disconnected is the LTM 1800. It has to be sheved again to get the required lifting capacity.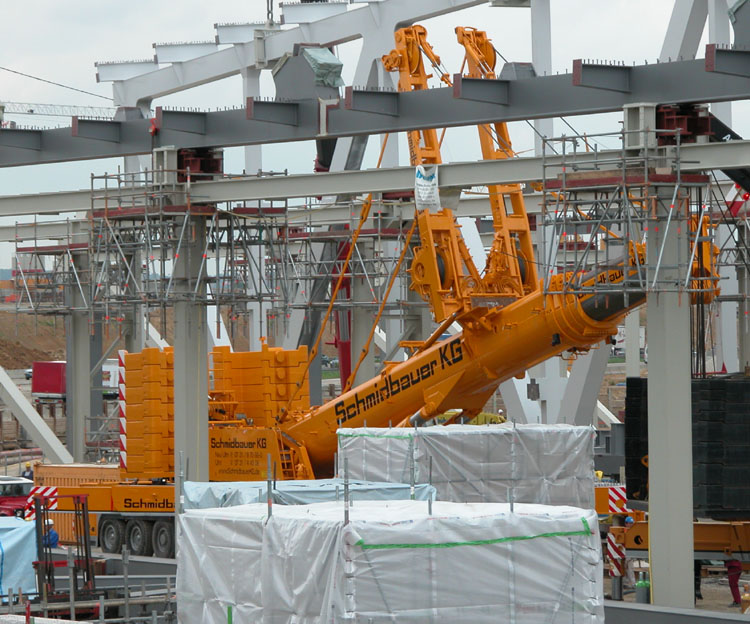 After the LTM 1800 is connected again, the AC 700 was also taken down to be sheved again. At this job it was equiped with the maximum amount of ballast, namely 160 tons.
A better view on the Liebherr LTM 1800. The remarkable thing about this crane are the missing telescopic cylinders. The boom is being pulled up by the A-boom.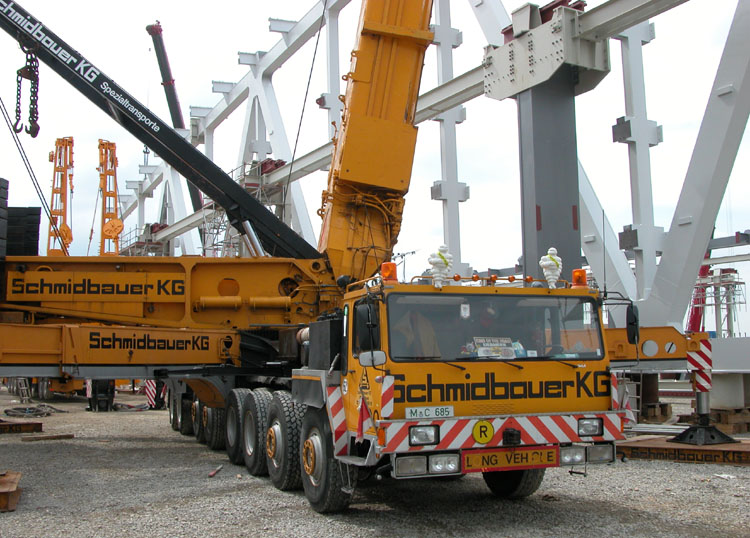 The boom of a LTM 1800 has to be taken of during transport. It is transported seperately so that the base machine reaches a transportweight of 96 tons.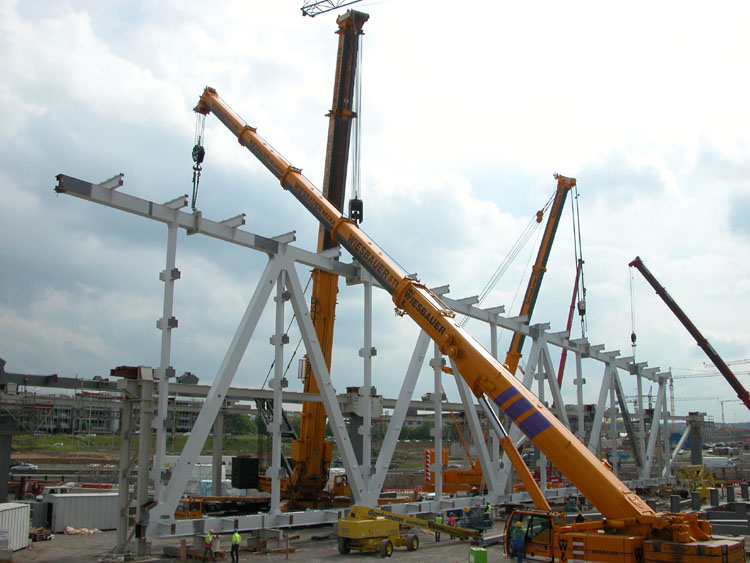 After both cranes where sheved again the lifting job could start. Both Liebherr cranes in front (Wiesbauer to the left, Scholpp to the right) where disconnected so that the load was hanging on the 2 big cranes.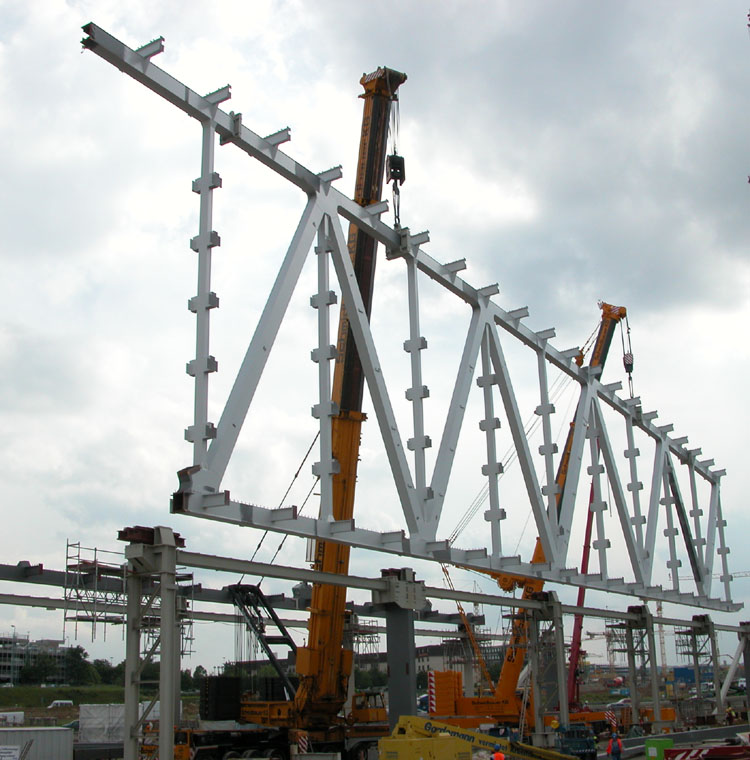 The construction had to be placed on the pillars.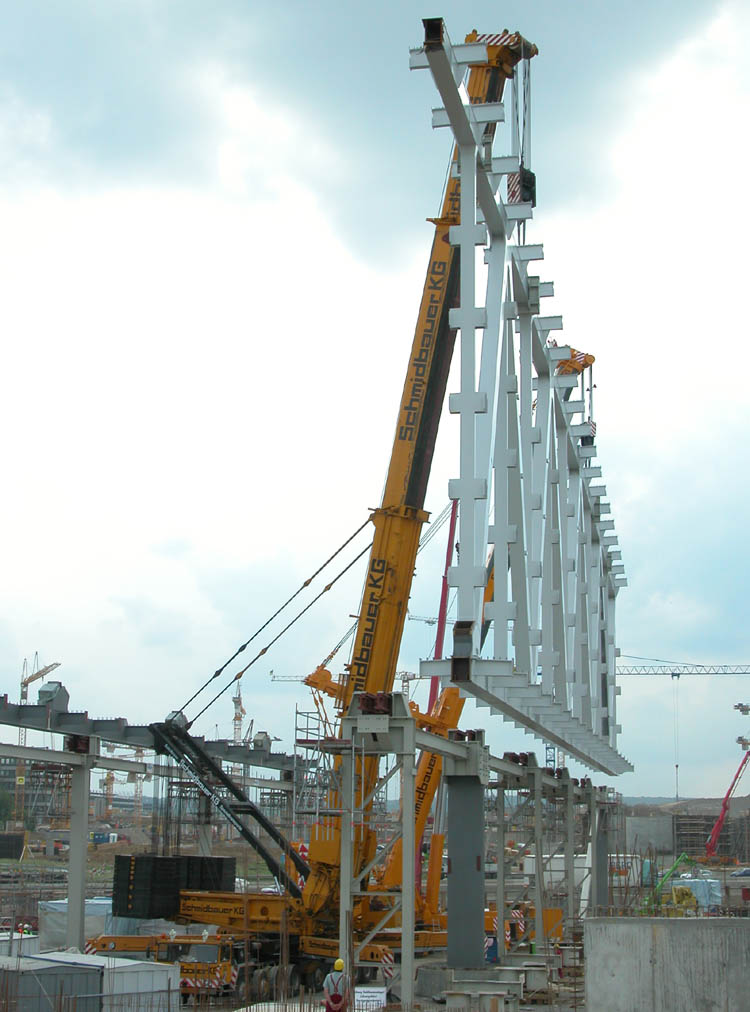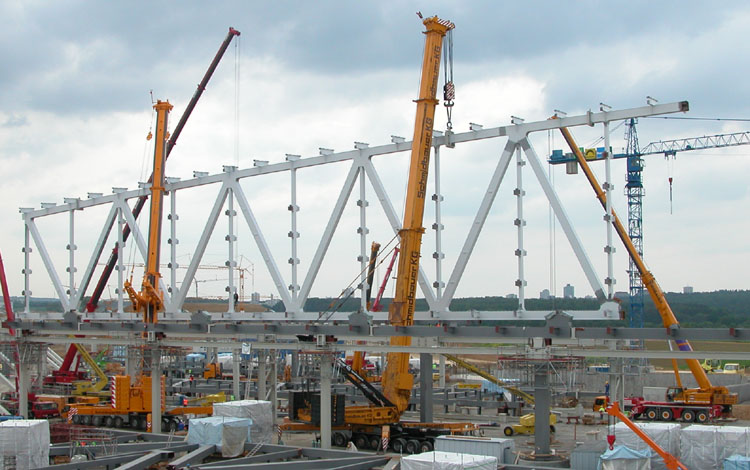 After all segments are being put together, the parking garage will be shoved over the freeway with skidding equipment.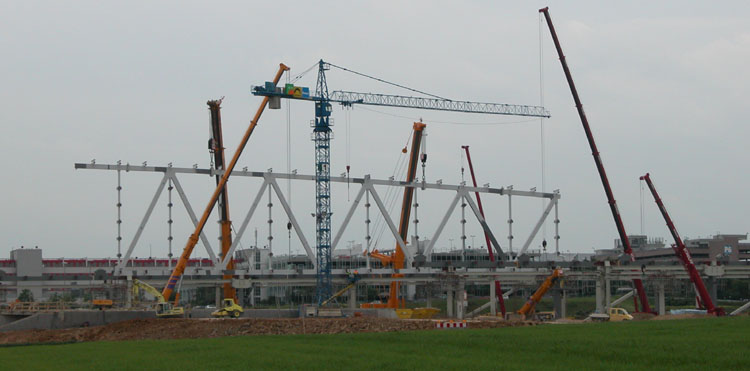 This is support truck of Schmidbauer. A normal 3-axled truck at first sight, untill you look closer. Between the battery compartment and the toolbox there is a cooler (heat exchanger). This cooler is mounted for the torque converter that this truck has.
Thanks go out to Oliver Voit for the tip. Visit his cranes & heavy transport page here: www.olli80.de
Back to the cranes index