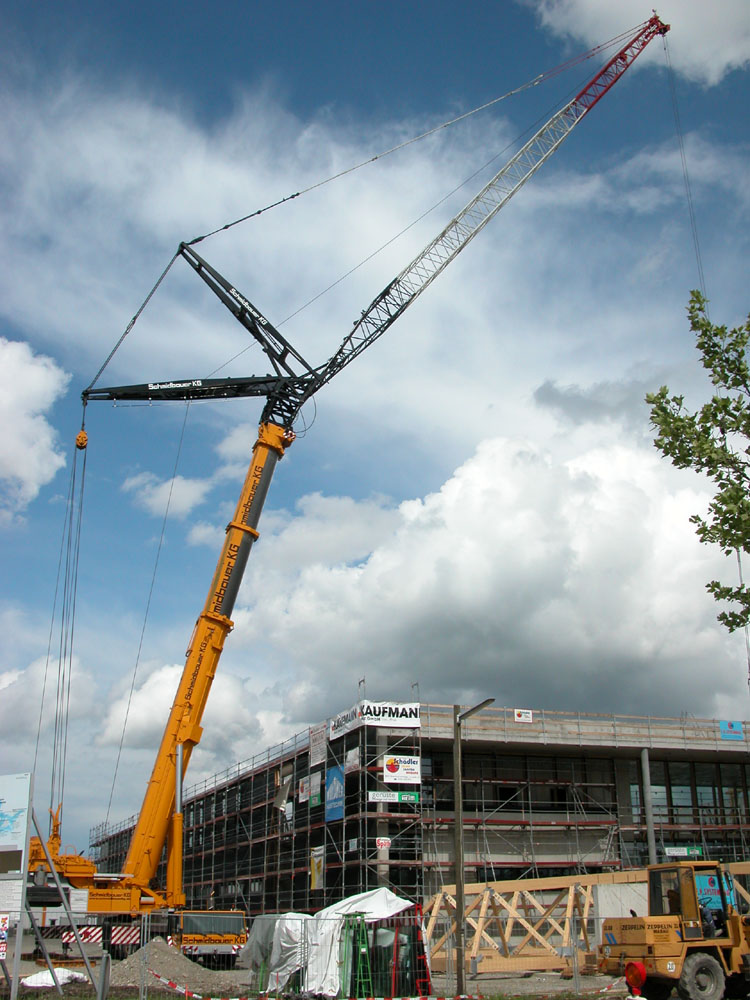 At May last year this Liebherr LTM1500 of Schmidbauer KG (department Neu Ulm) was standing beside the new icestadium of Ravensburg.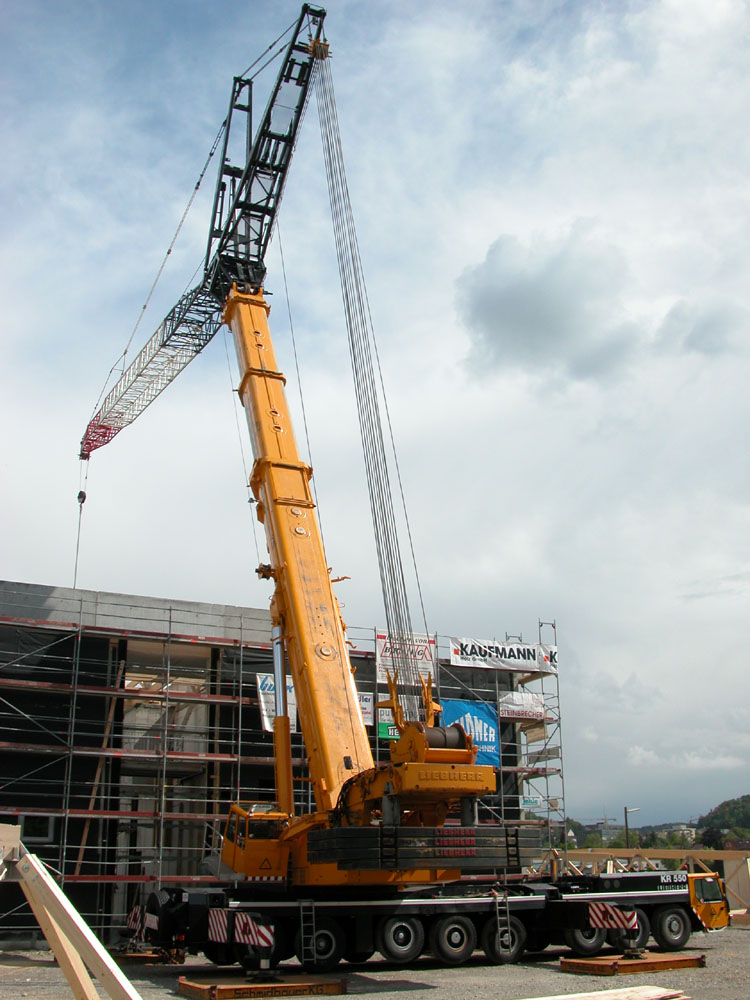 The crane is equiped with the 50 meter telescopic boom. On that they mounted a luffing jib of about 40 meters. The crane is ballasted with 60 tons in total (15 ton baseslab + 3 x 15 ton slabs).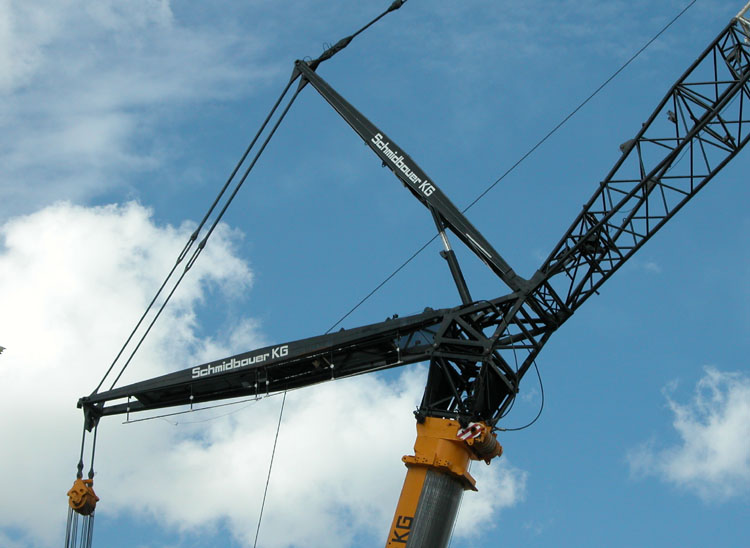 A better view of the jib-base and the two A-frames for luffing the jib.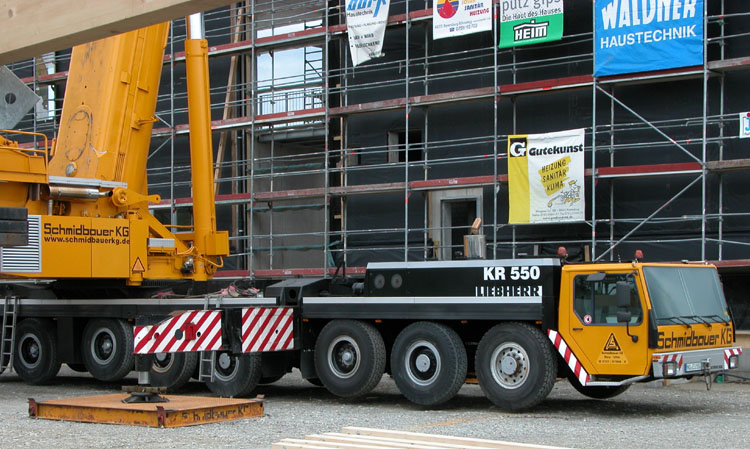 Here we see the front part of the crane carrier. Unfortunately I wasn't able to get a complete shot of the crane from the front side. In this carrier they mounted a 600 hp Liebherr engine thas is coupled to a Allison automatic gearbox.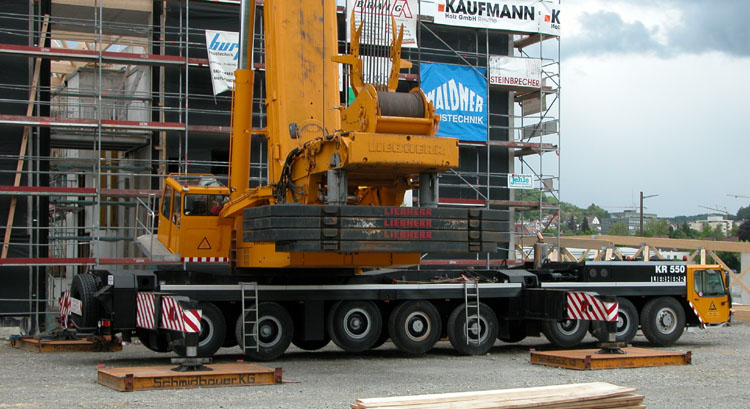 Here a picture of the rear-side. Clearly visible is the extra winch that adjusts the luffing jib.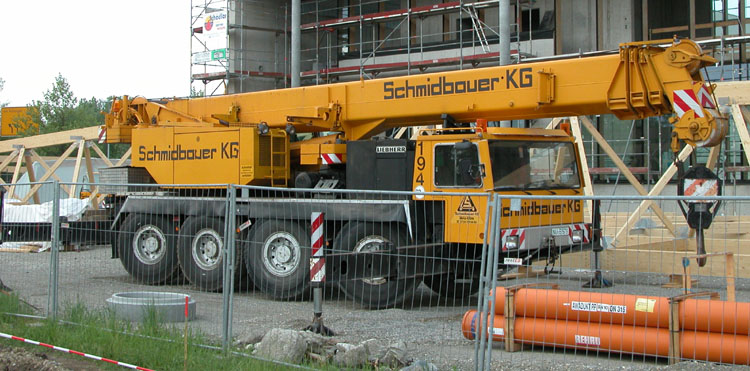 This crane was busy mounting some wooden beams (see picture below) that later on probably where lifted by the 1500 (didn't had more time to check that out).
Back to the cranes index