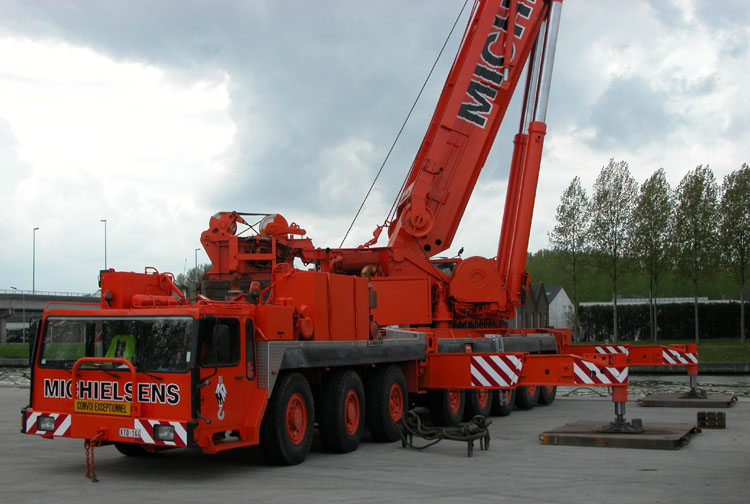 This Liebherr LTM1400 of Michielsens stood on a quay near Antwerpen (B).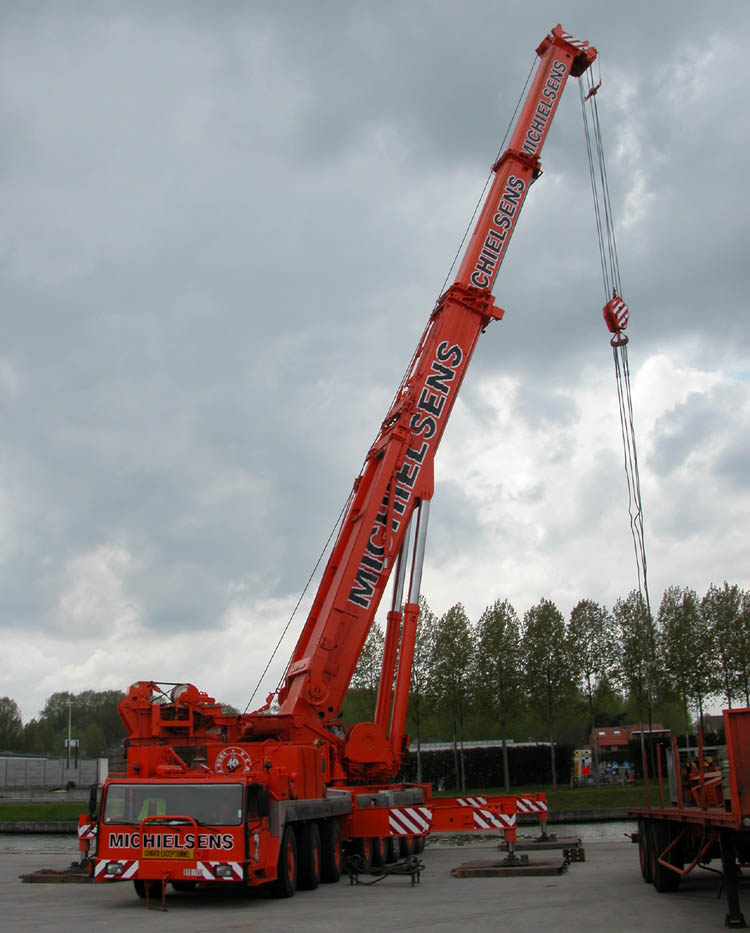 It had to lift a couple of vessels onto a ponton.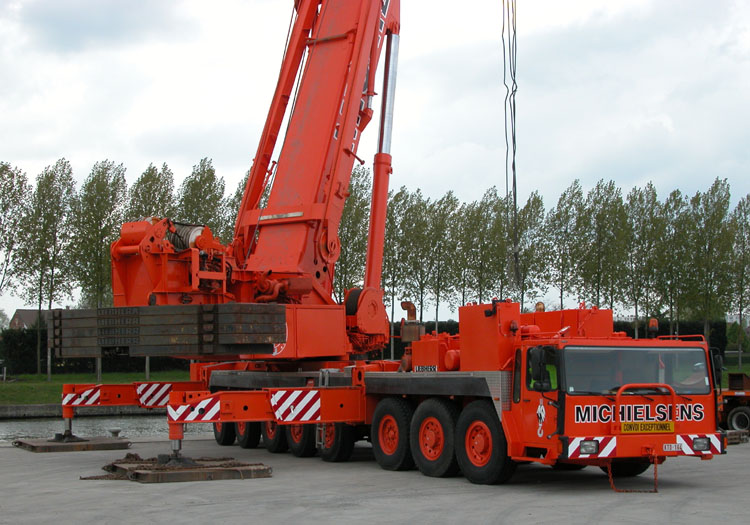 After many years of work the crane was rebuild on painted again.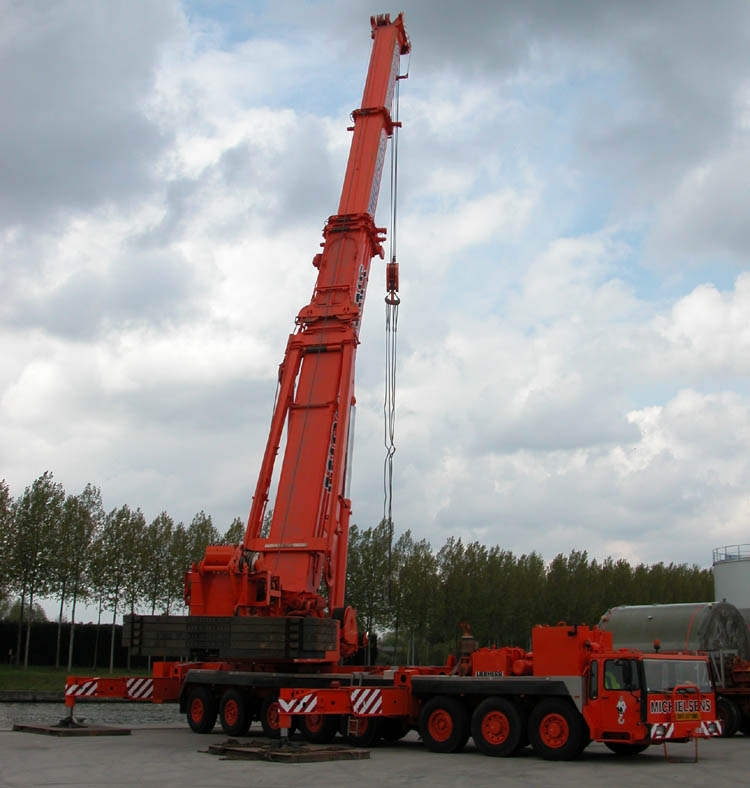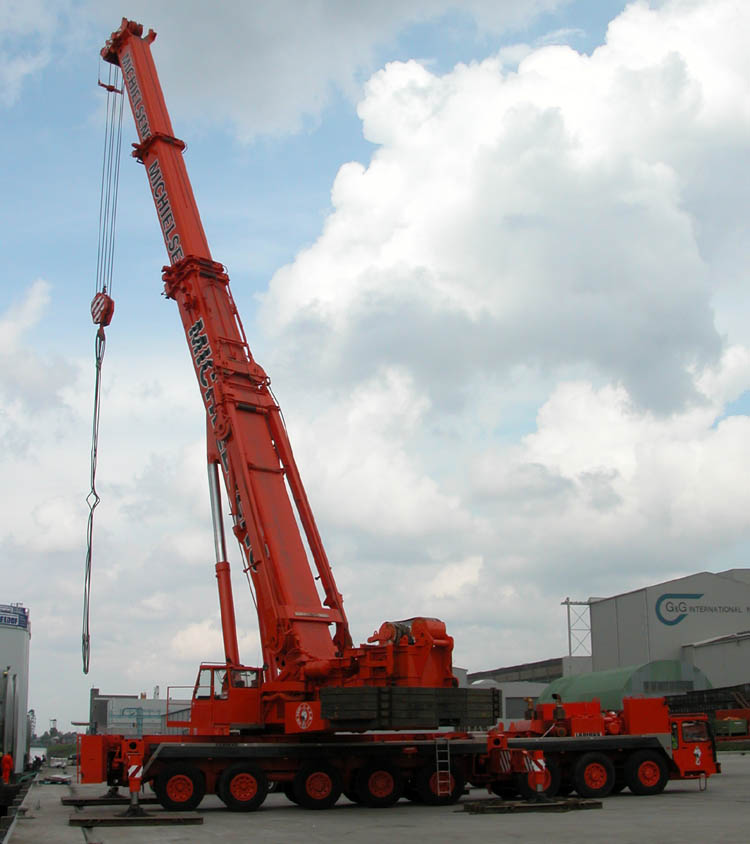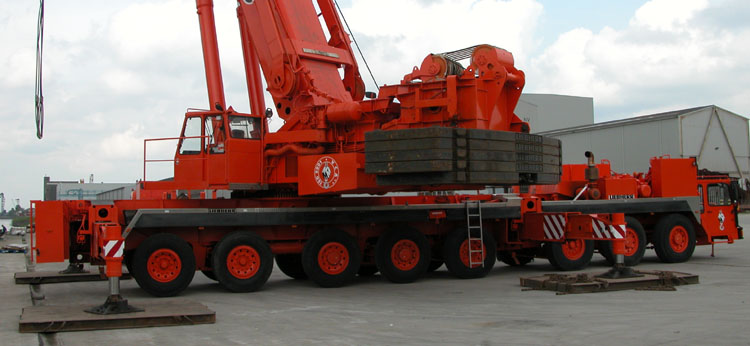 The vessels where transported to the quay with this Goldhofer self propelled platform.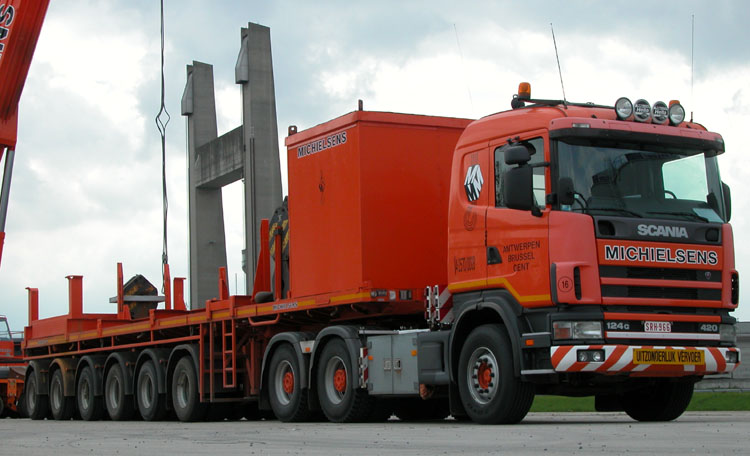 This is the ballastruck that comes with the LTM 1400.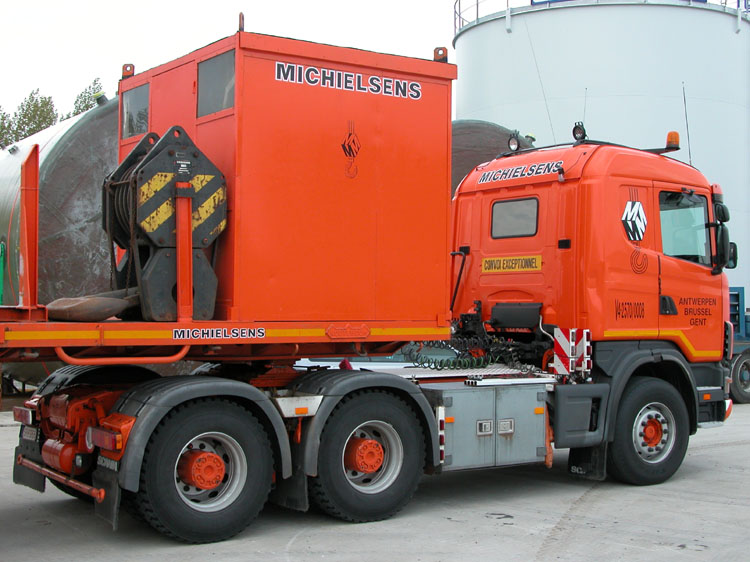 It is pulled by a 6x4 Scania R124G-420.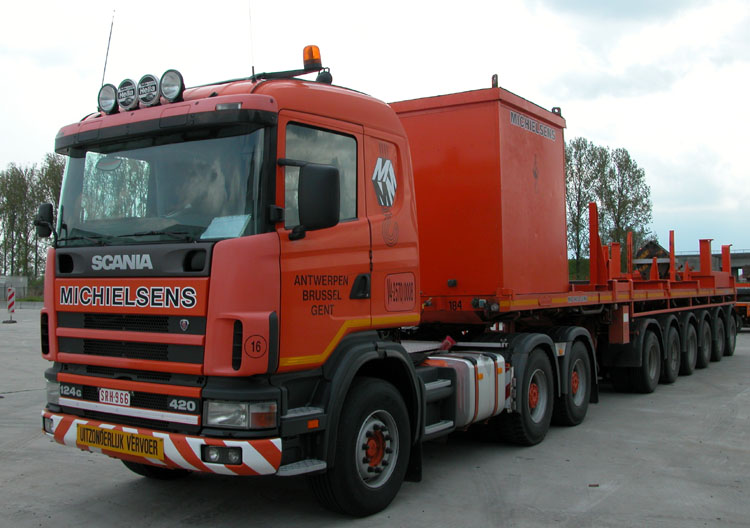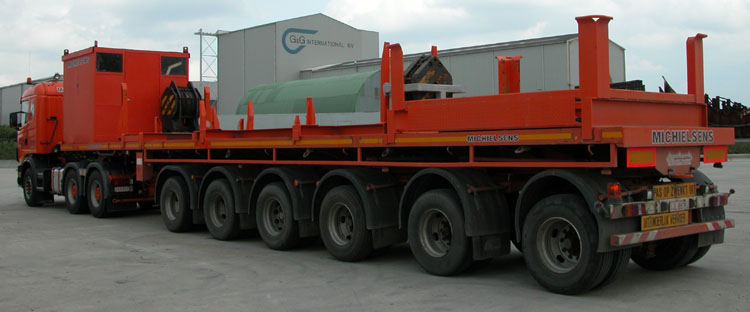 It is pulling a 6-axled Nooteboom ballasttrailer.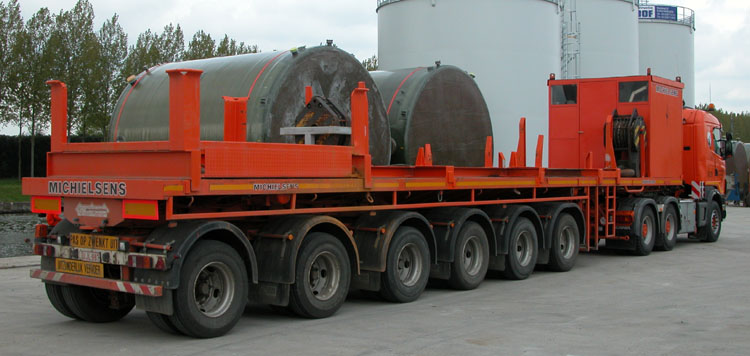 Back to the cranes index