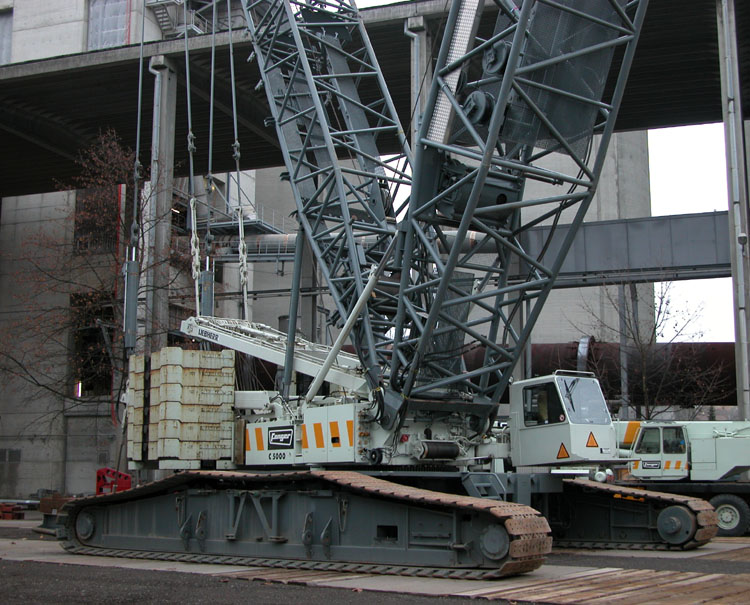 Last winter this Liebherr LR1400/1 of Fanger from Sachseln/Luzern (CH) was working in a cementfactory in Switzerland.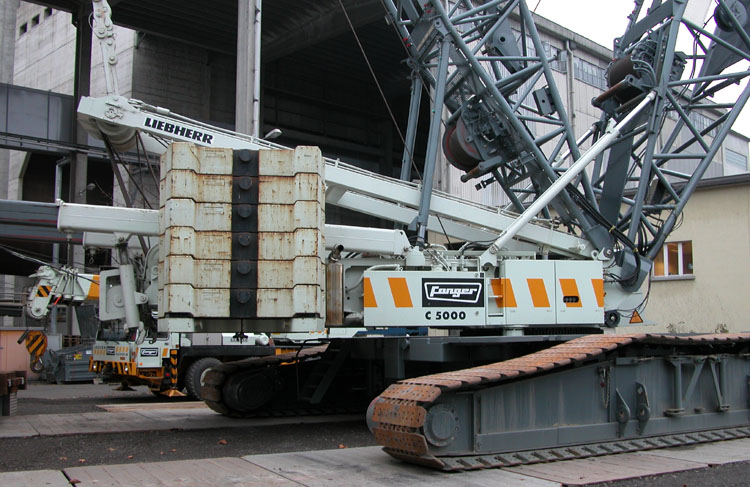 Fanger calls this crane C5000 because of it's maximum lifting torque of 5000 t/m.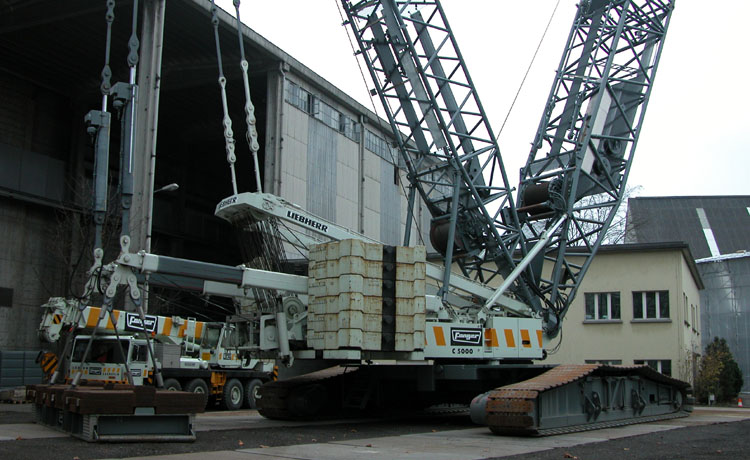 The crane was equiped with 60 tons of ballast at the left and right side of the upper-structure. This totals 120 tons plus the additional base plate. At the undercarriage are 2 ballast blocks of both 16 ton. On the superlift we also see some ballast, but it wasn't recognizable how heavy it was. In front of the telescopic crane there was a larger pile of superliftballast.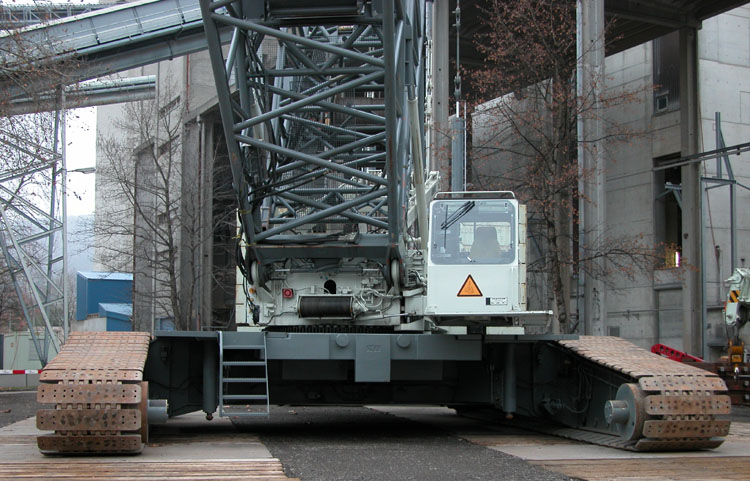 For good stability, a special "hill" of broken asphalt was made on which the wooden plates where laid. Here we also see the ballast that is hanging at the undercarriage.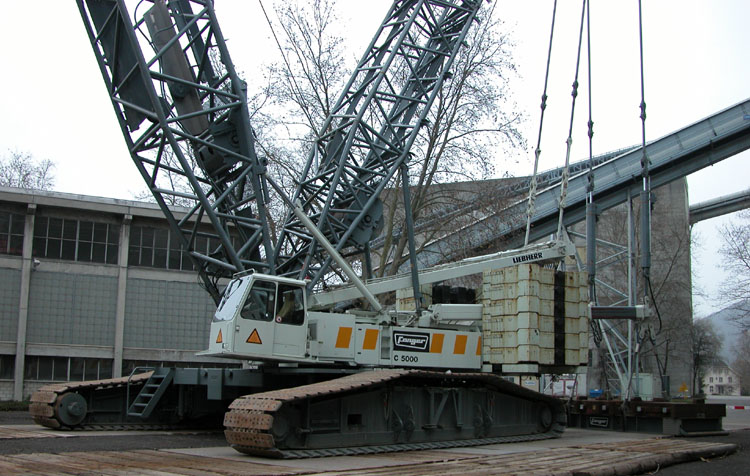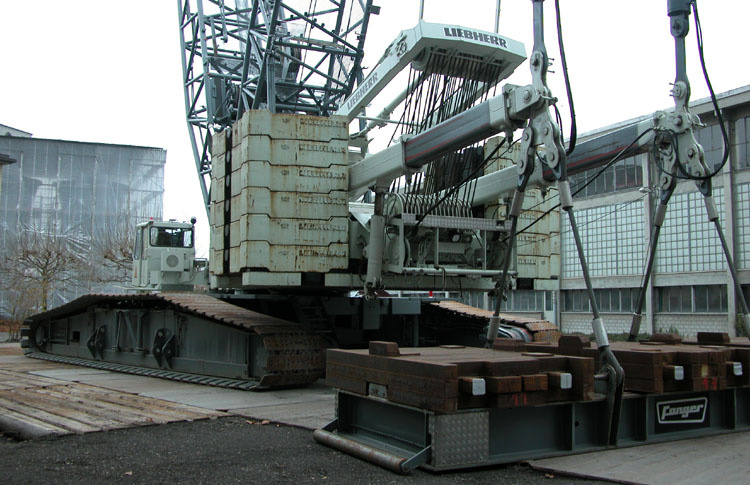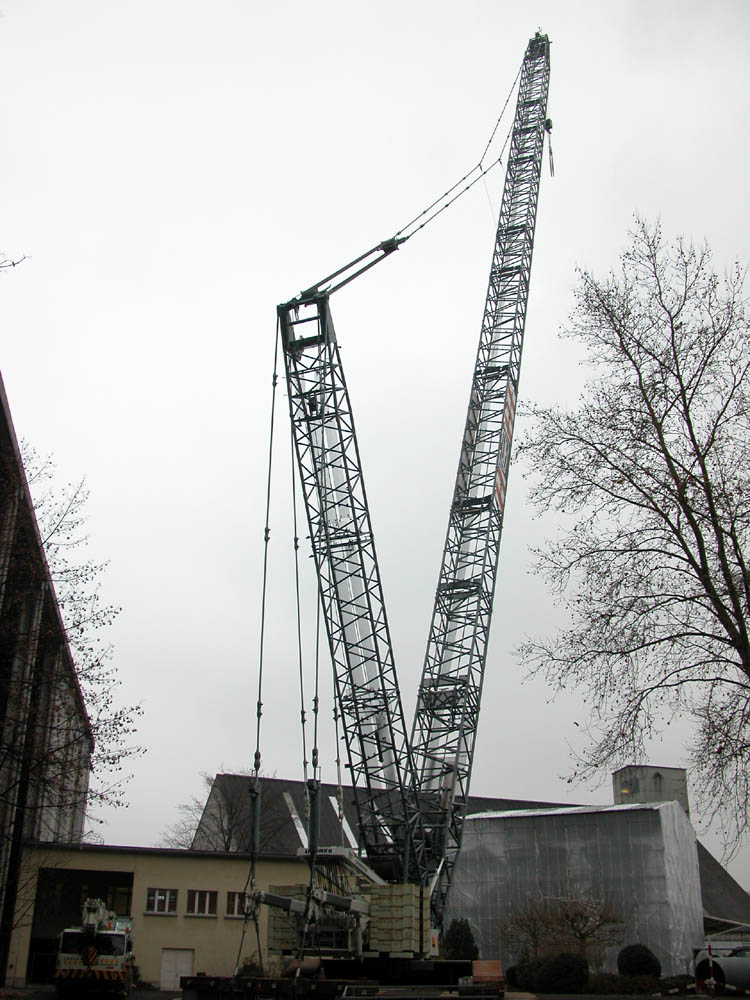 The crane was standing here with about 75 meter of boom.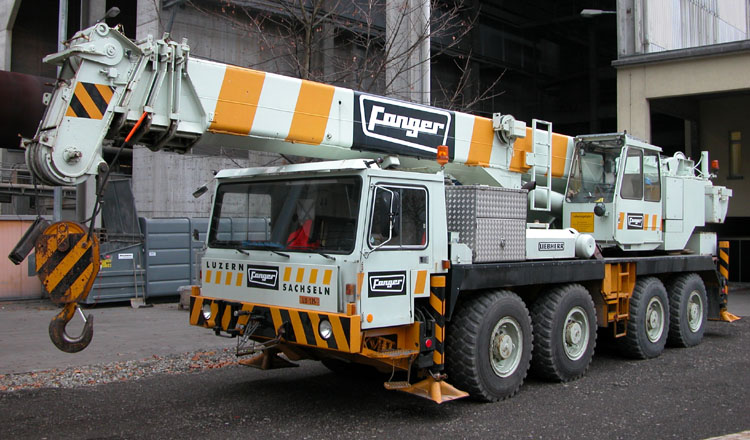 The support crane was this LTM 1060.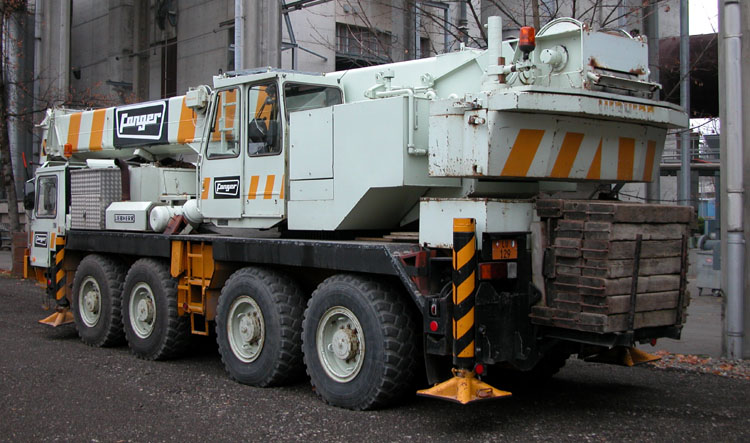 Back to the cranes index