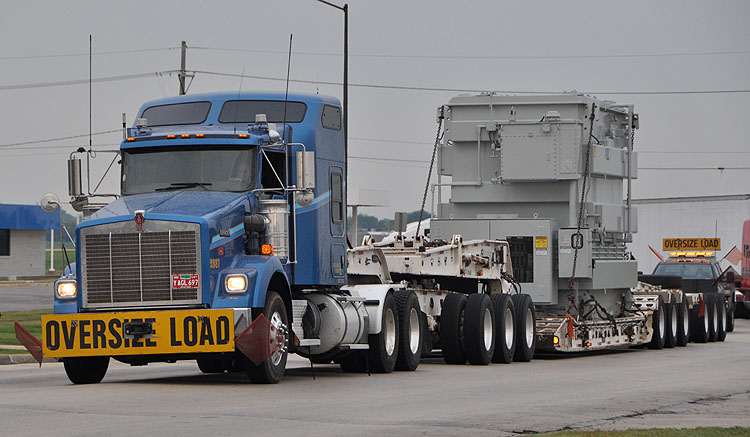 Kenworth T800W 6x4 of Combined Transport with Aspen lowloader in Rochelle - IL (USA)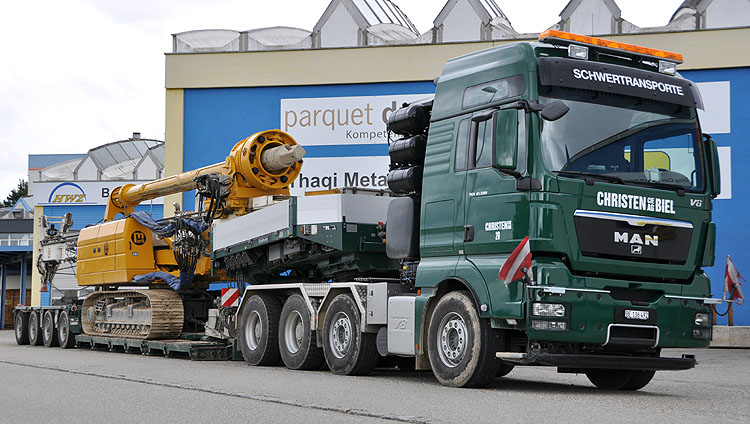 MAN TGX 41.680 of Christen AG from Biel (CH)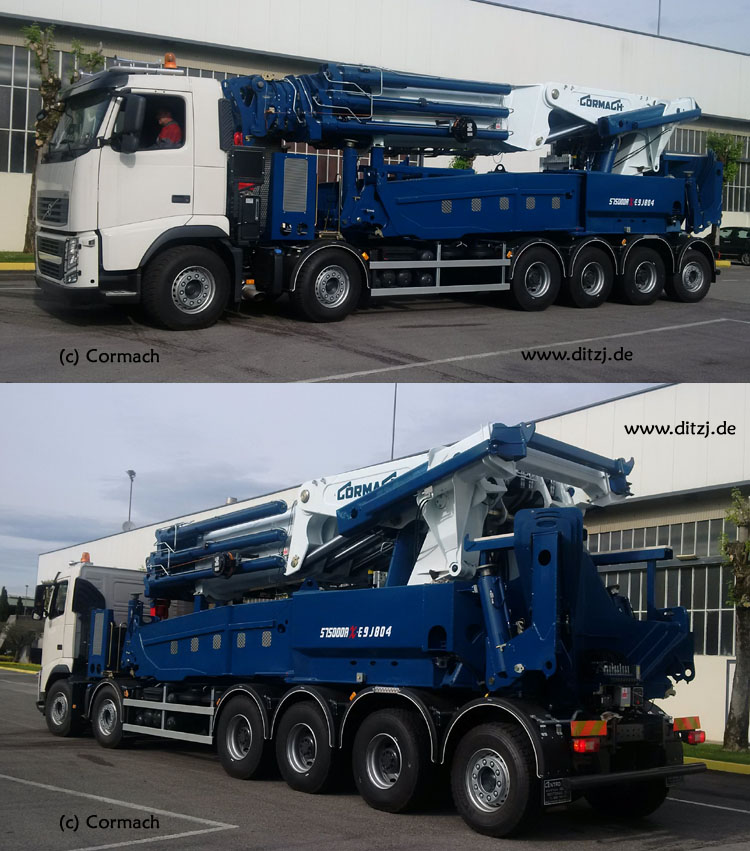 At the Transpotec Cormach gave me some pictures of their newest topmodel. This Cormach 575000X, meaning it has crossed outriggers at the rear, is mounted on a 6-axled Volvo and is destined for Israel. Soon more.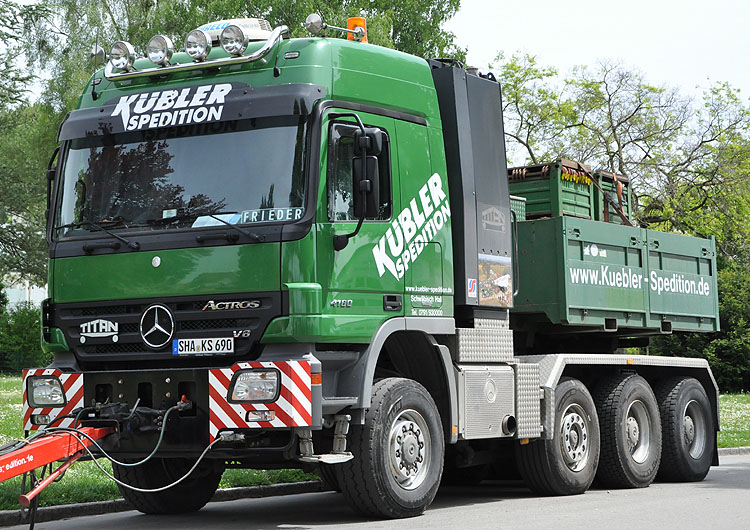 Mercedes Titan 4160 8x6 of Kübler Spedition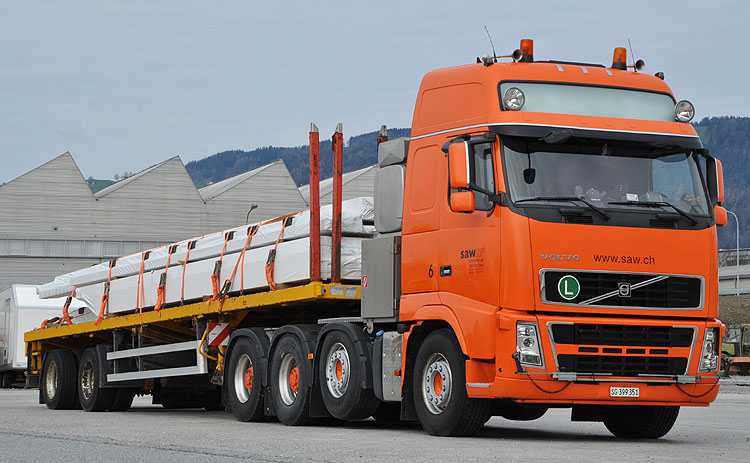 Volvo FH16 8x4 of SAW from Widnau (CH)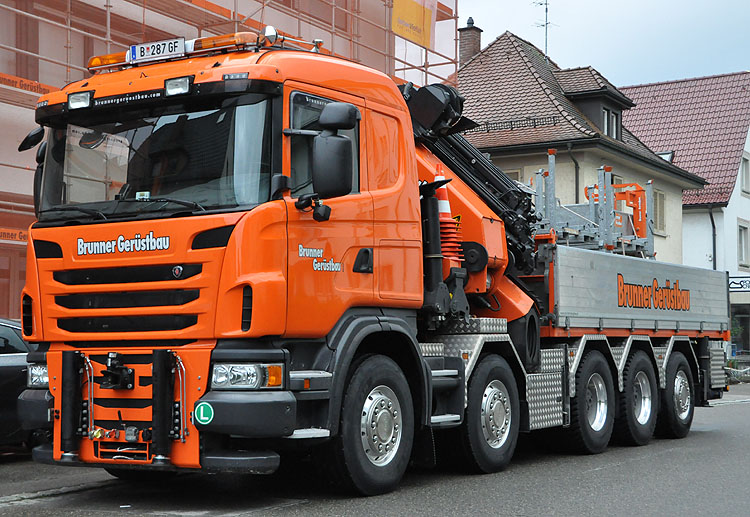 Scania G 10x4 with Palfinger PK78002 of Brunner Gerüstbau from Hard (A).
MAN TGX 41.680 8x4 of Kübler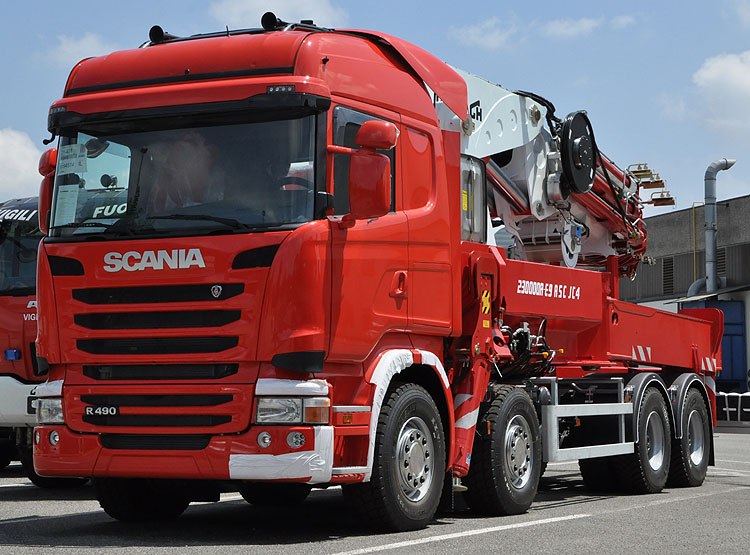 During my visit to Cormach this new Cormach 230000A on a Scania R490 8x4 also stood there, it is nearly finished and delivery to Israel.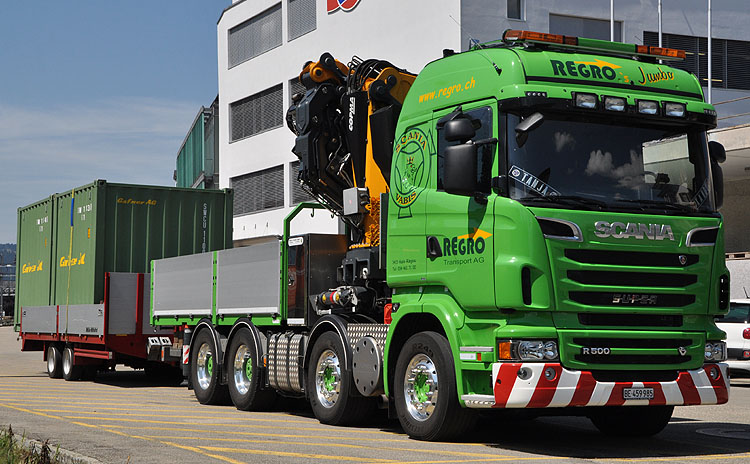 Scania R500 8x4 with Copma 870 of Regro from Hasle-Rüegsau (CH)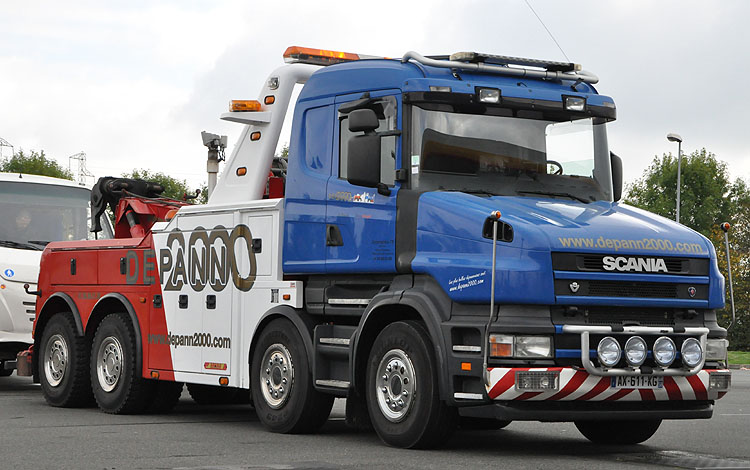 Scania T164 8x4 of Depannage 2000 in France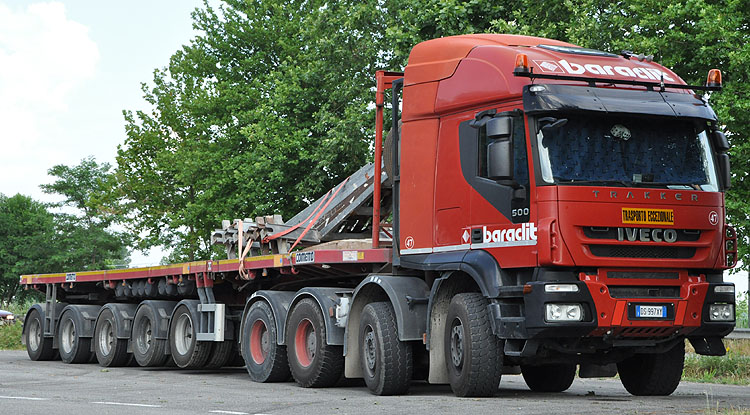 Iveco Trakker 500 8x4 with Cometto teletrailer of Baraclit in Italy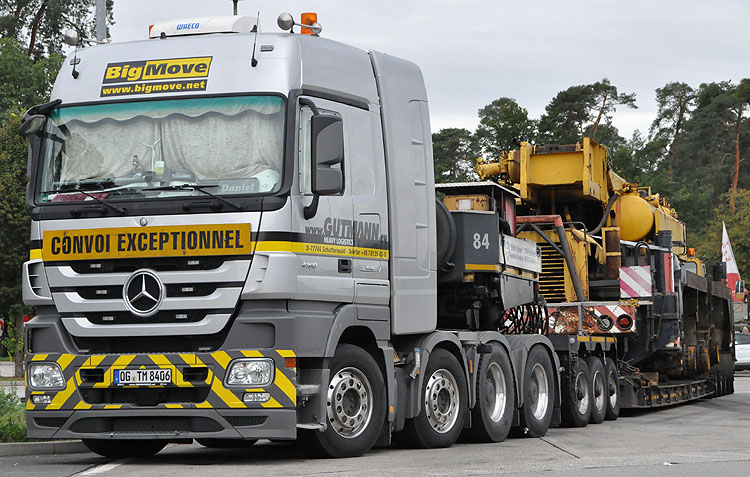 Mercedes Actros 4160 of Gutmann with a 3-bed-5 Scheuerle lowloader, loaded with a Gottwald TMK 96.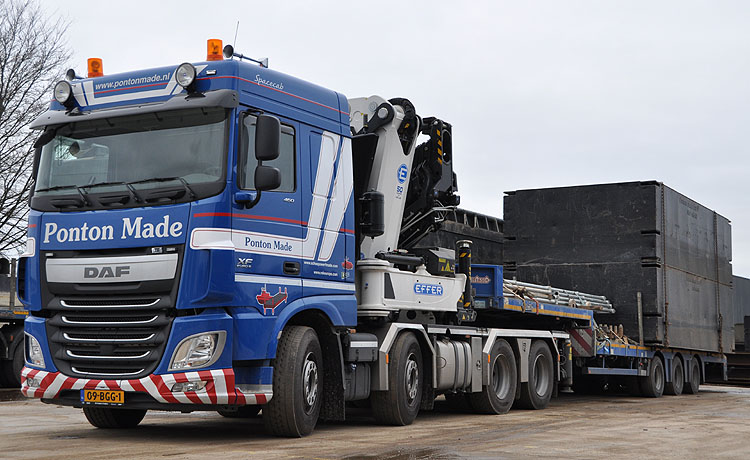 New DAF XF460 8x4 with Effer 1405 of Ponton Made from Made (NL)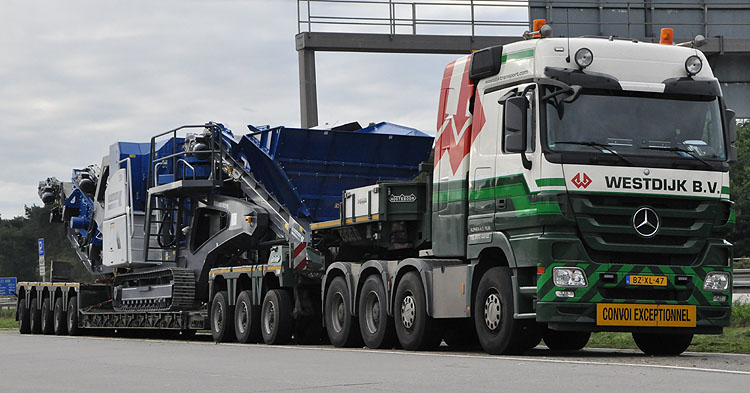 Mercedes Actros 4155 with 3-bed-5 Nooteboom lowloader from Westdijk