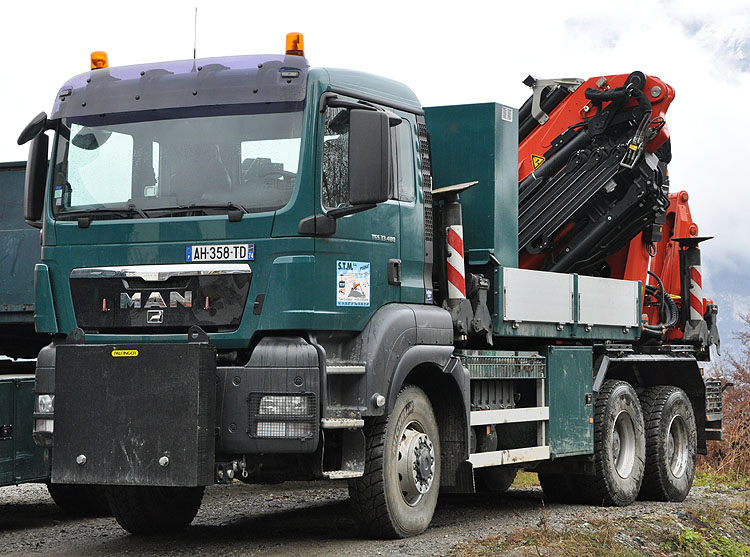 MAN TGS 33.480 6x6 with rear mounted Palfinger PK85002 of STM from Cordon (F)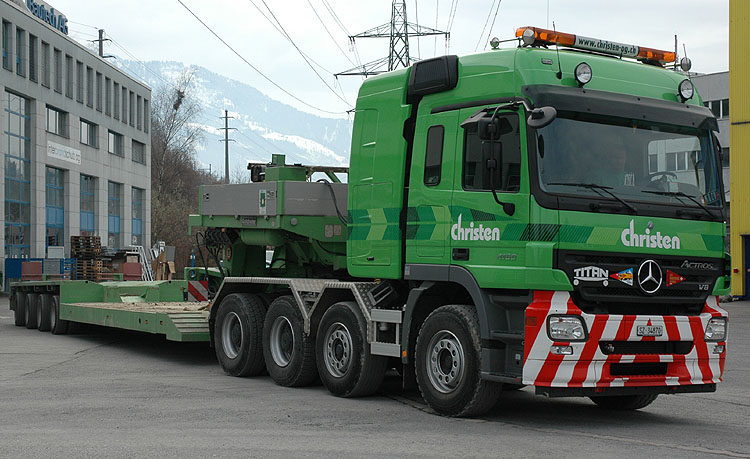 Mercedes Actros 4160 8x4 of Christen from Küssnacht (CH)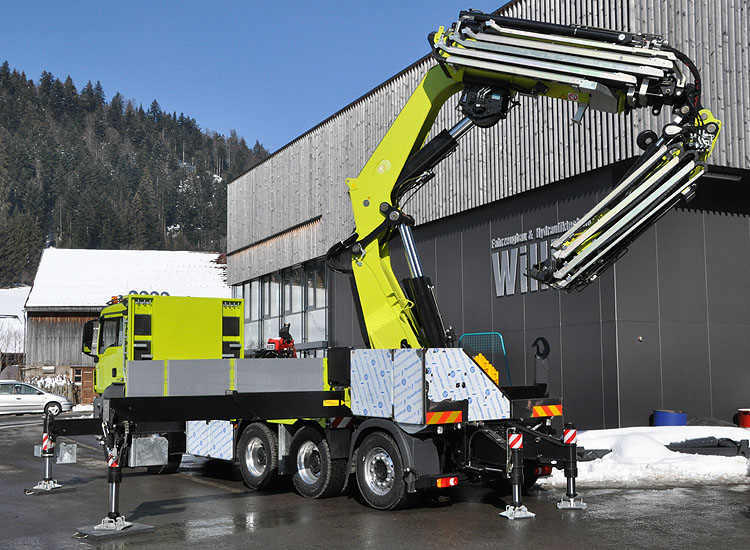 MAN TGS 41.480 10x4*6 with rear mounted Fassi 950 of Käppeli, delivered by ATS.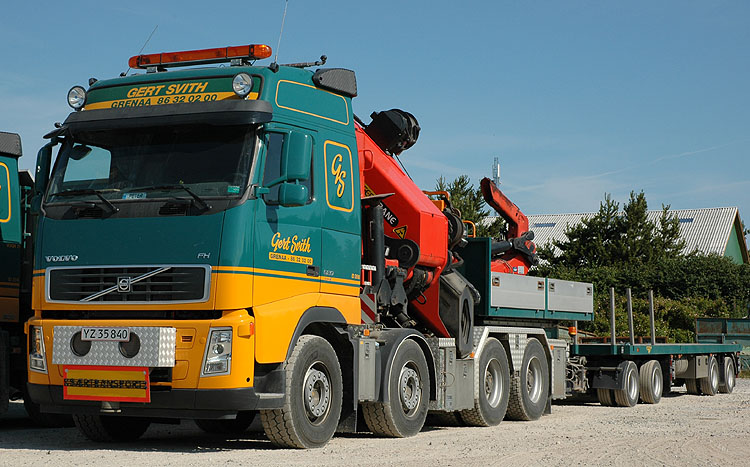 Volvo FH520 8x4 with Palfinger PK150002 of Gert Svith, coupled to a 4-axled Broshuis draw bar trailer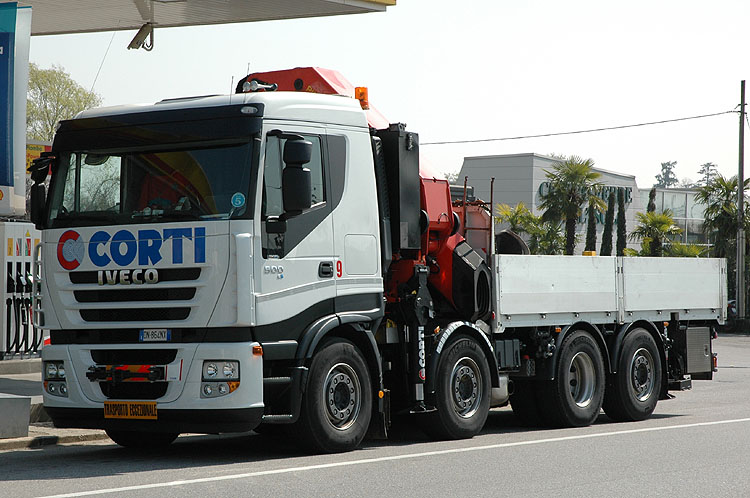 I photographed this nice and compact Iveco Stralis 500 8x2*6 of Corti near Bergamo. It has got a Palfinger PK85002 crane.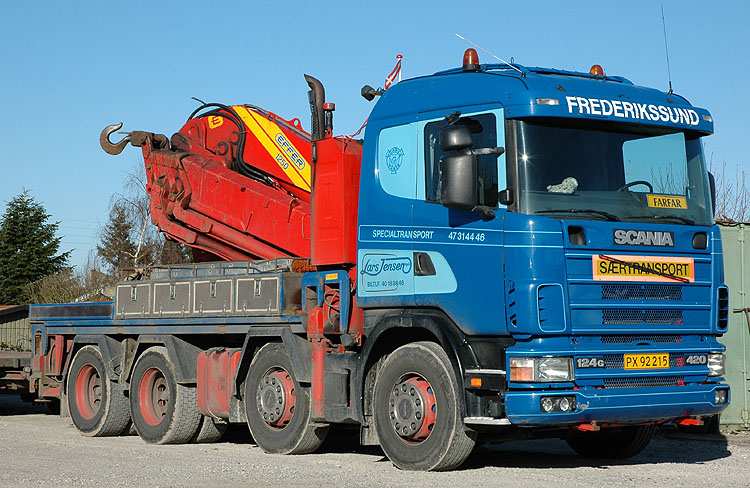 Scania R124G-420 8x4 with Effer 1250 of Lars Jensen (in 2007) from Frederikssund (DK)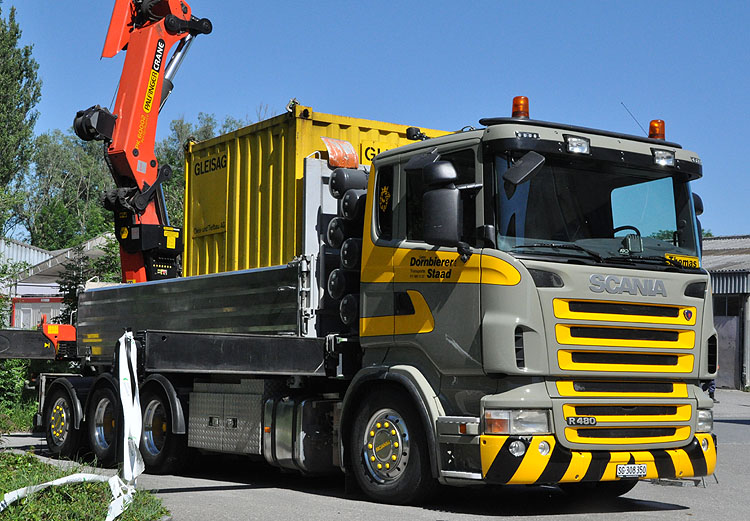 Scania R480 8x4*4 with rear mounted Palfinger PK60002 of Gebr. Dornbierer from Staad (CH)
The picture was taken at the Model-exhibition and Saurer-meeting in Thal, at Dornbierer's yard.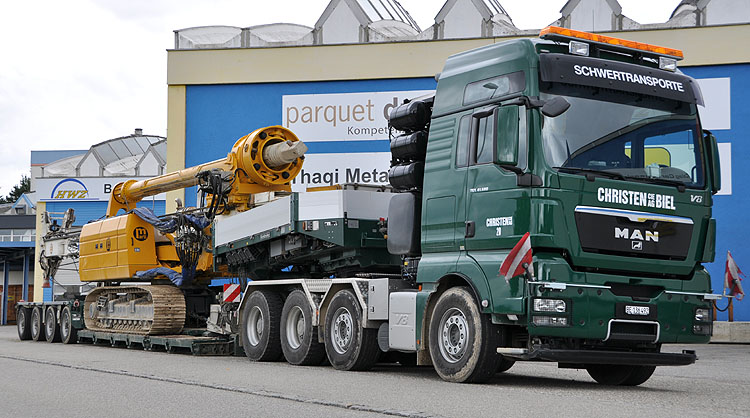 MAN TGX 41.680 8x4 with Goldhofer lowloader of Christen AG from Biel (CH)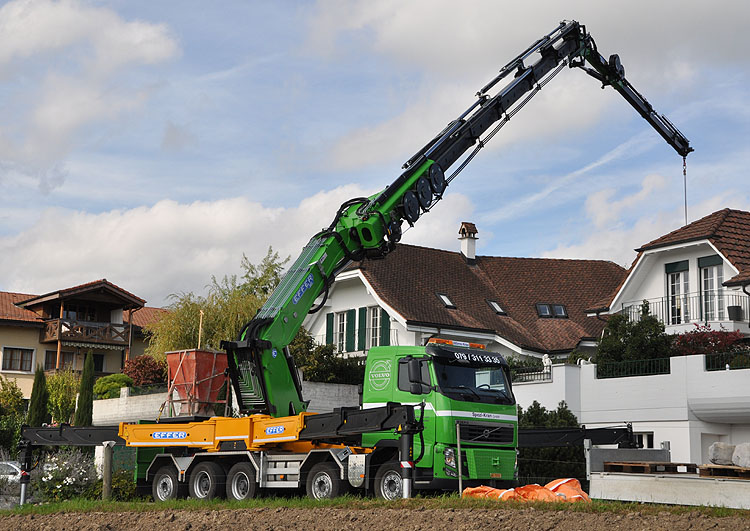 Volvo FH 10x4 with Effer 2655 of Spezi-Kran from Muri (CH)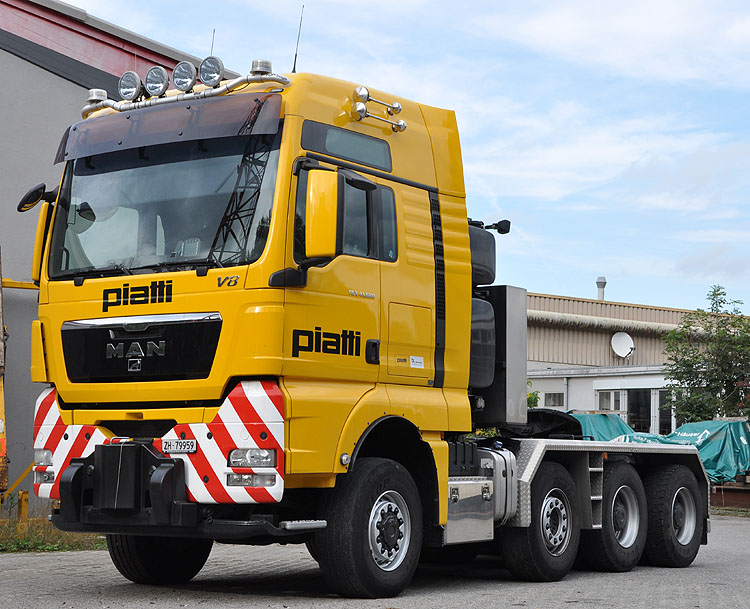 MAN TGX 41.680 8x6 of Piatti from Dietlikon (CH)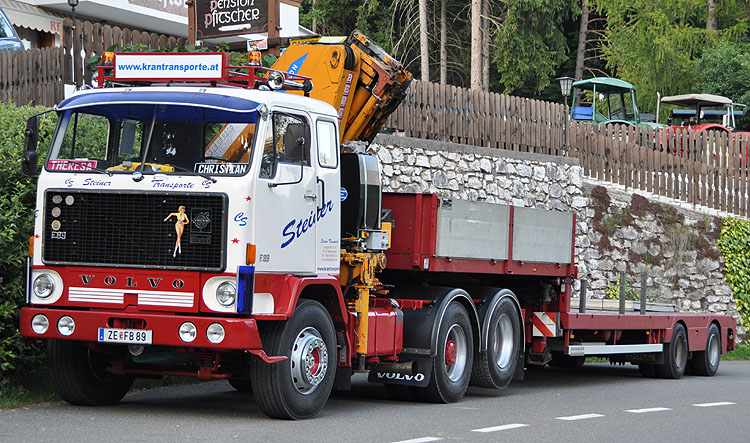 Beautiful Volvo FB89 6x2 with Berger Gigant (Effer) 24000N of Steiner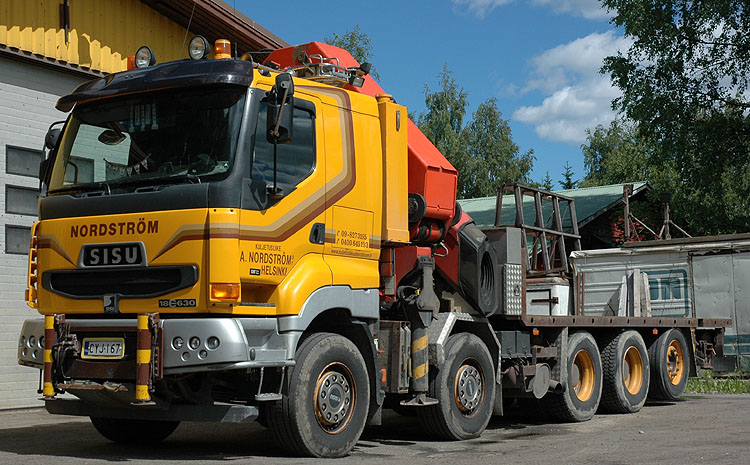 Mighty Sisu 18E630 (630 hp!) 10x4 with Palfinger PK100002 of Nordström from Helsinki (FI)