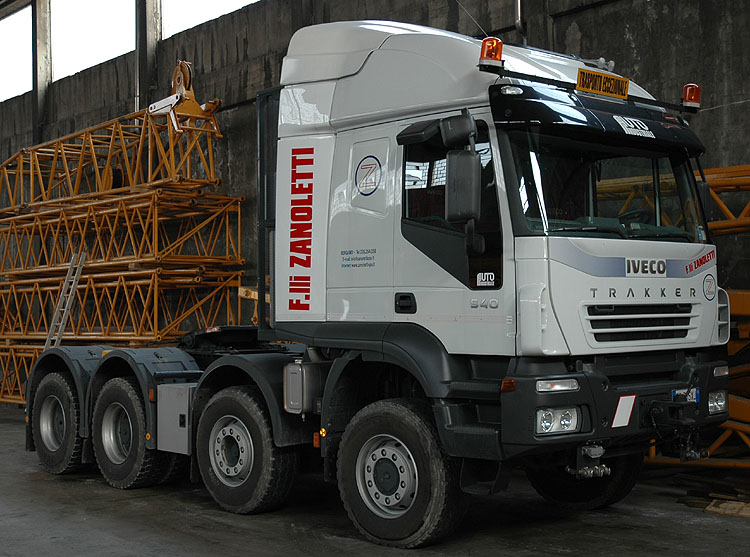 Iveco-Sivi Trakker 540 in 8x6 uitvoering van F.lli Zanoneletti uit Bergamo (I)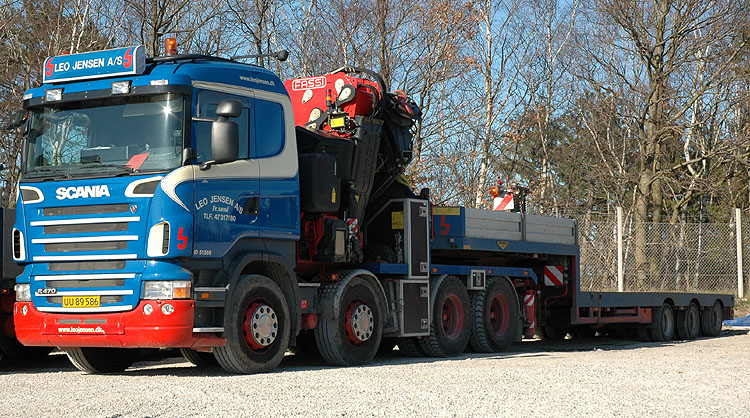 Scania R470 8x4 met Fassi 1300 van Leo Jensen uit Frederikssund (DK)
Scania T580 8x4+2 met 4-assige Vang dieplader van Busengdal Transport uit Stordal (N)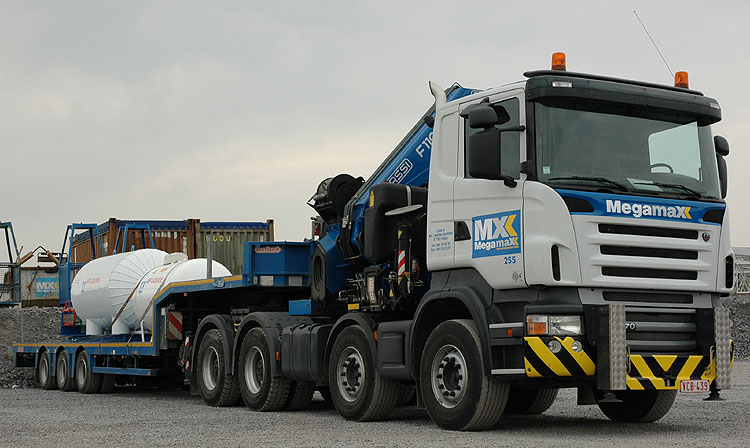 Scania R470 8x4 met Fassi 1100 van Megamax uit Feluy (B)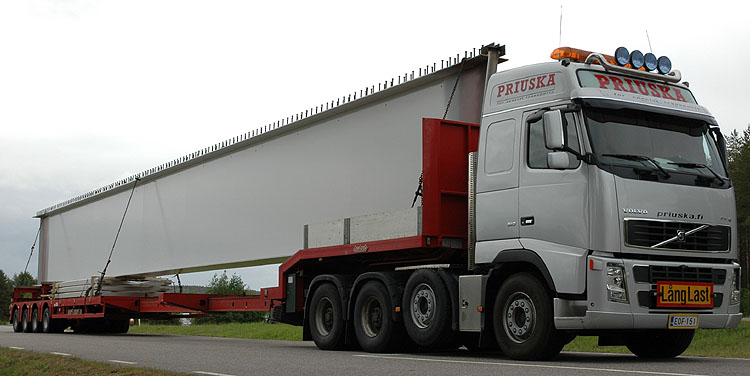 Volvo FH16-610 8x4 met 4-assige Nooteboom semi van Priuska uit Kalajoki, Finland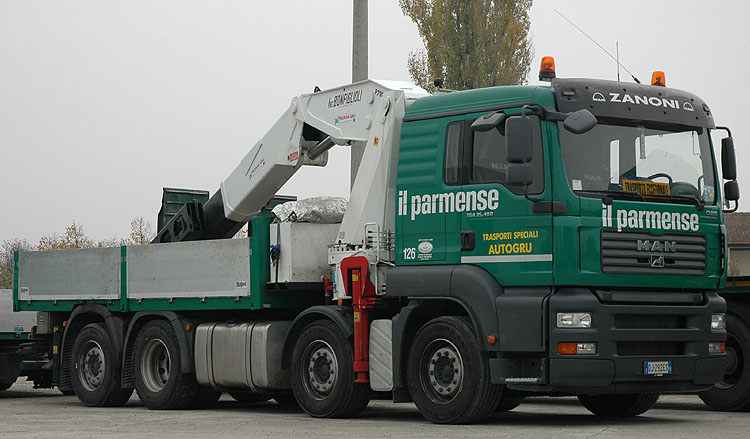 MAN TGA 35.480 8x2 met een Ing. Bonfiglioli P70000 van Il Parmense uit Parma (I)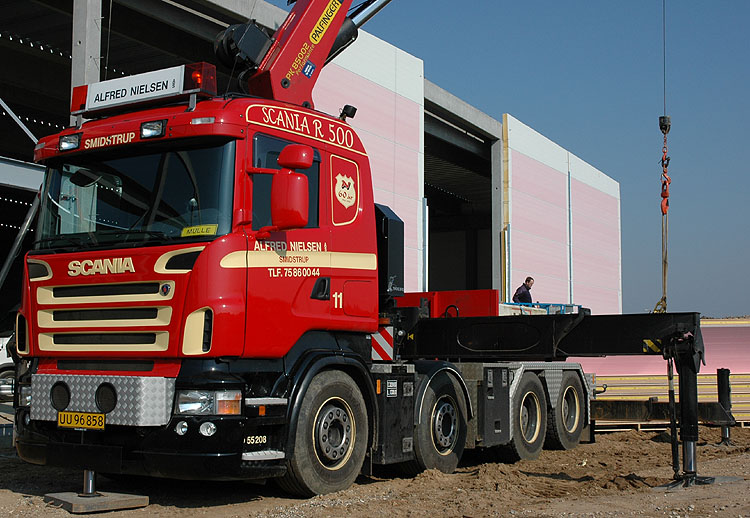 Scania R500 8x4 met Palfinger PK85002 van Alfred Nielsen uit Smidstrup (DK)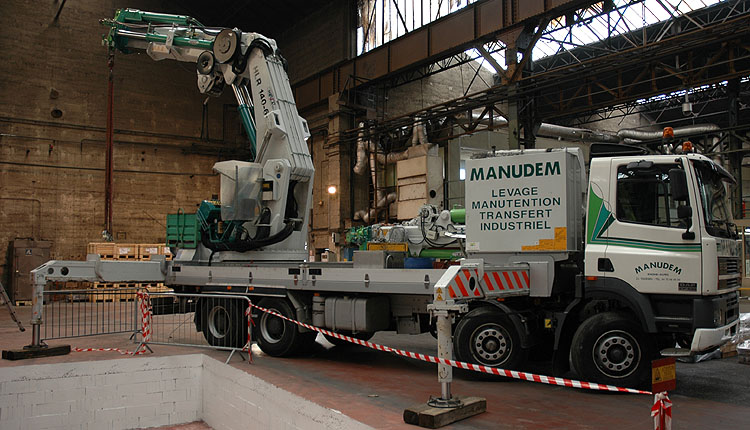 Een DAF 85 CF430 in 8x4 uitovering met Heila HLR 140-6S van Manudem (Bovis Group) uit Z.I. Toussieu (bij Lyon - F)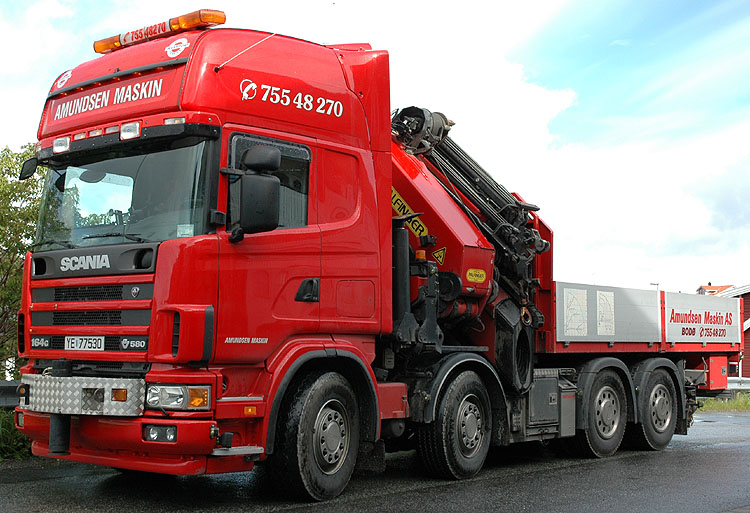 Scania R164G-580 8x4 met Palfinger PK100002 van Amundsen Maskin uit Bodø (N)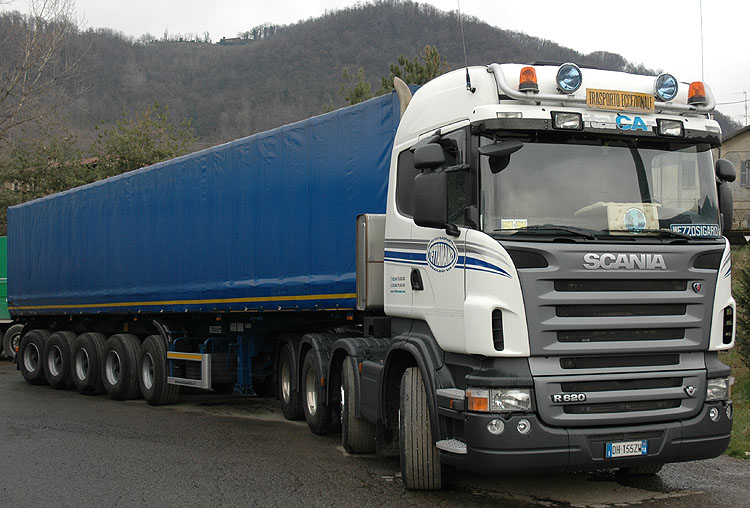 Scania R620 8x4 met 5-assige coil-trailer van Tettamanzi uit Uboldo (I)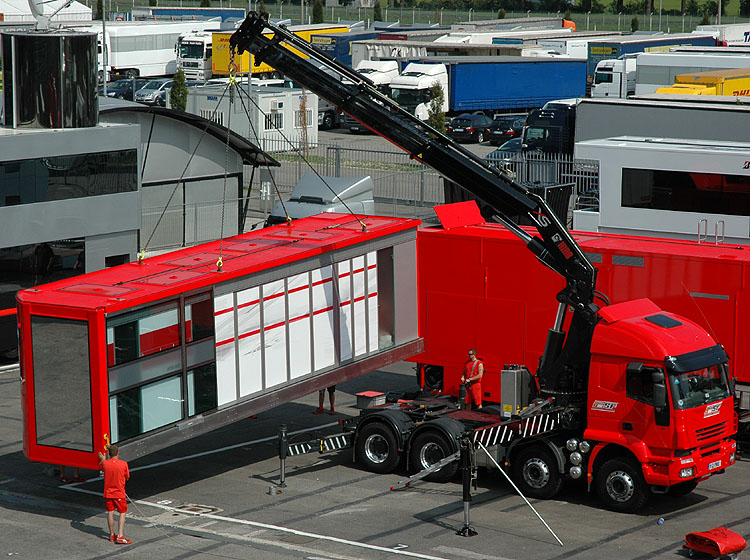 Iveco Trakker 8x4 met Hiab 800 van Scuderia Ferrari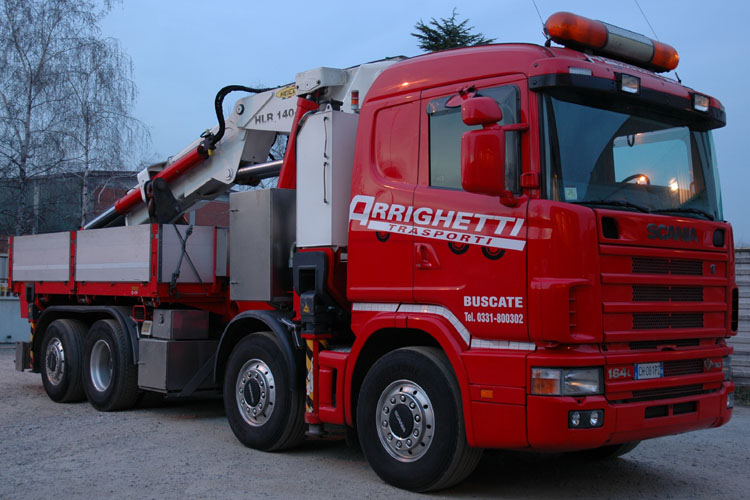 Scania R164G-580 in 8x2 uitvoering met Heila HLR 140 van Arrighetti uit Buscate (I)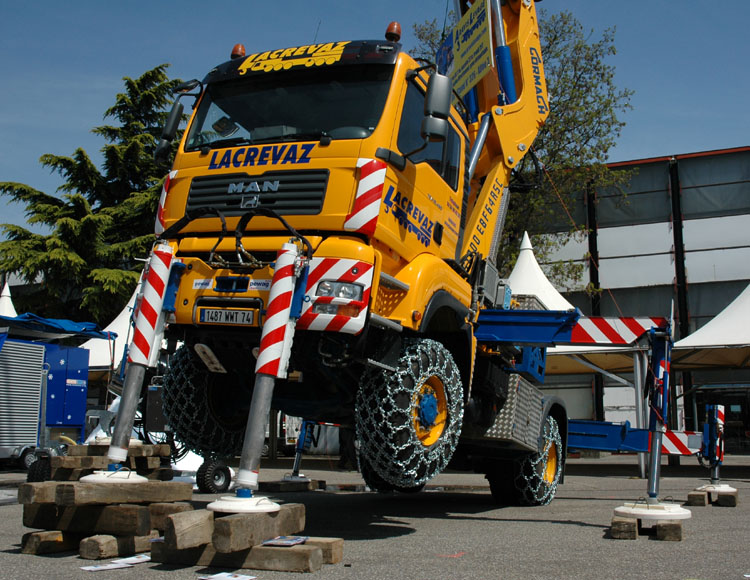 Extreme machine!!
Deze MAN TGA 18.480 4x4 met Cormach 51800 van Lacrevaz/Aravis Levage wordt gebruikt  voor de bergbouw.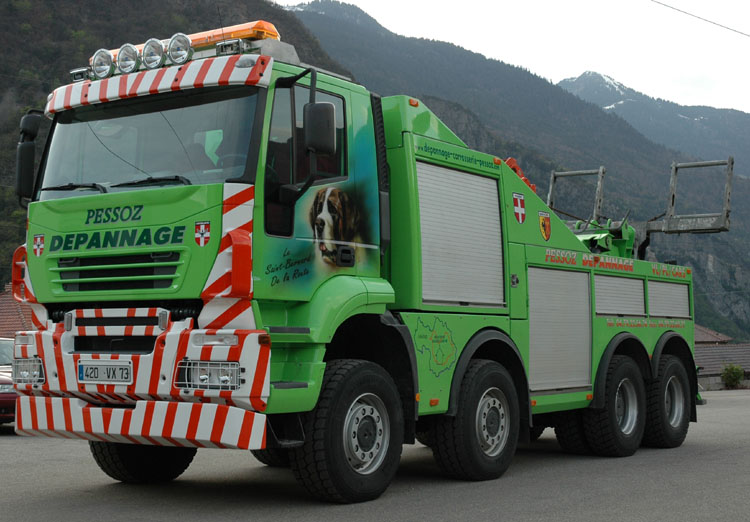 Very nice Iveco 440 8x8 recovery truck of Pessoz & Fils from Aigueblanche (F)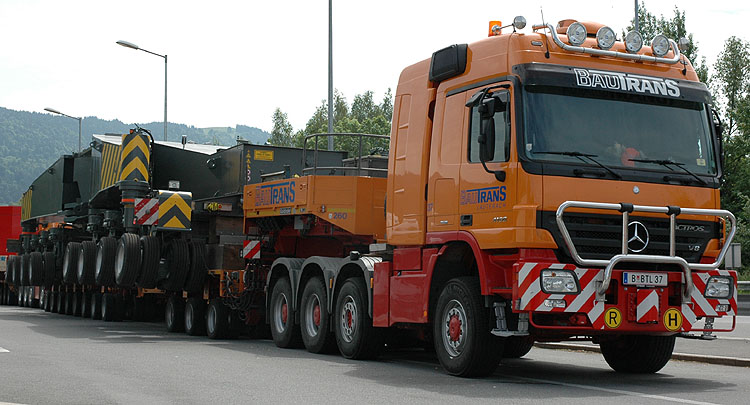 New Actros Titan 4160 8x6 of Bautrans, loaded with the undercarriage of a Liebher LHM400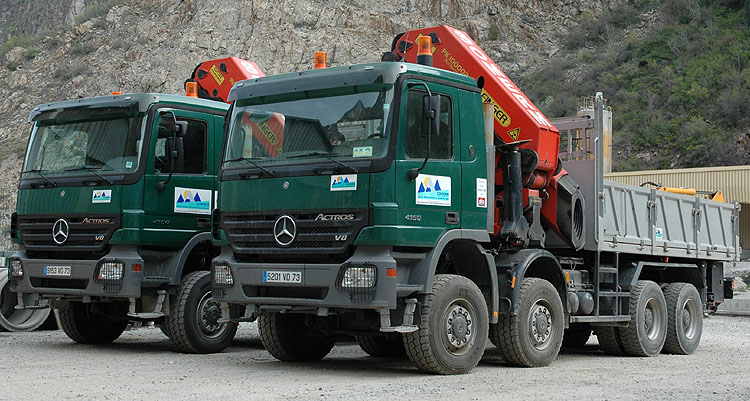 2 x Mercedes Actros 4150 8x8 with Palfinger PK100002 cranes of Somerm from Pontamafrey (F)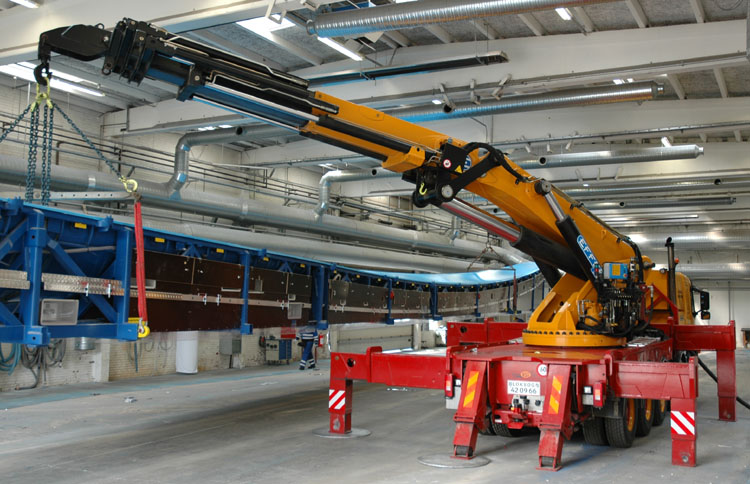 The biggest knuckleboom of Denmark working!! This is the Effer 2750 of VST.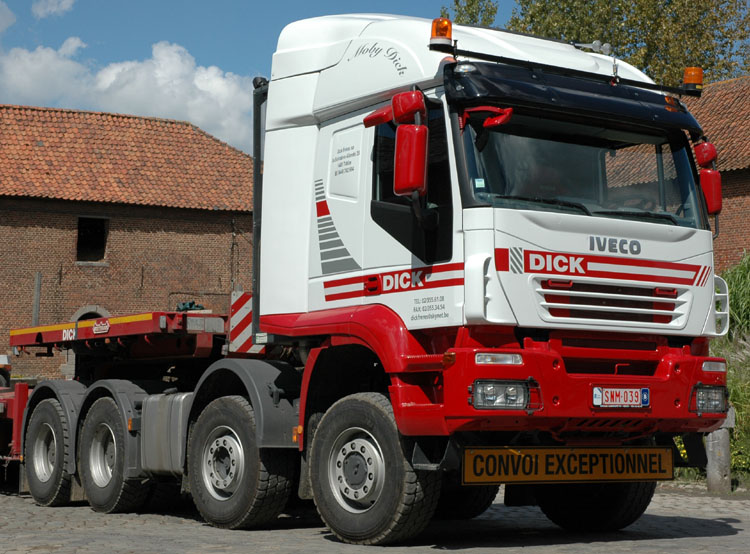 The new Iveco Sivi 540 in 8x6 version of Dick from Tubize (B)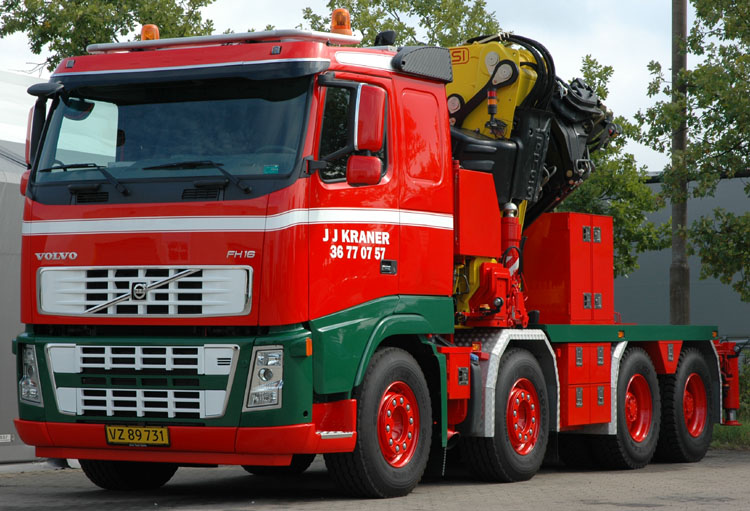 Brandnew Volvo FH16 8x4 with Fassi 1300 of JJ Kraner from Hvidovre/Copenhagen (DK)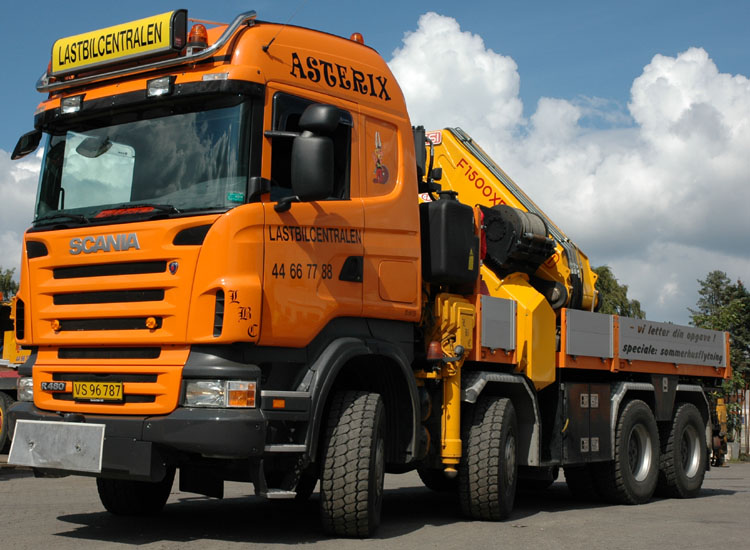 Beautifull Scania R480 8x8 with center mounted Fassi 1500 of Lastbilcentralen in Ballerup (DK)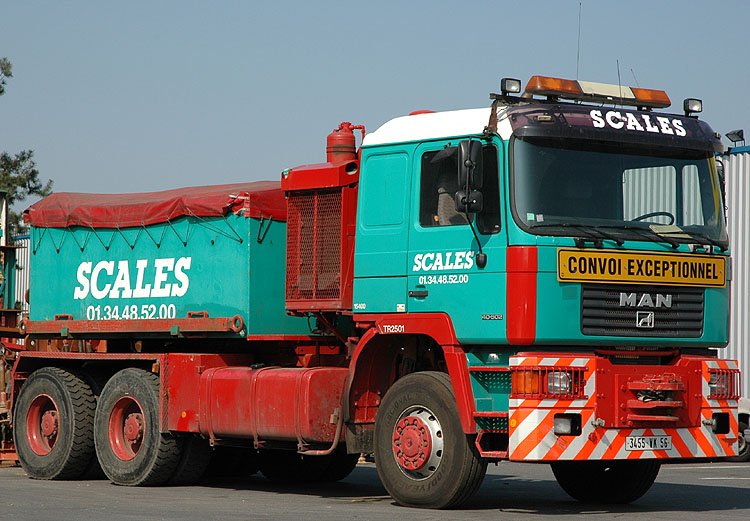 MAN 40.502 6x6 of the Paris' heavy transport company Scales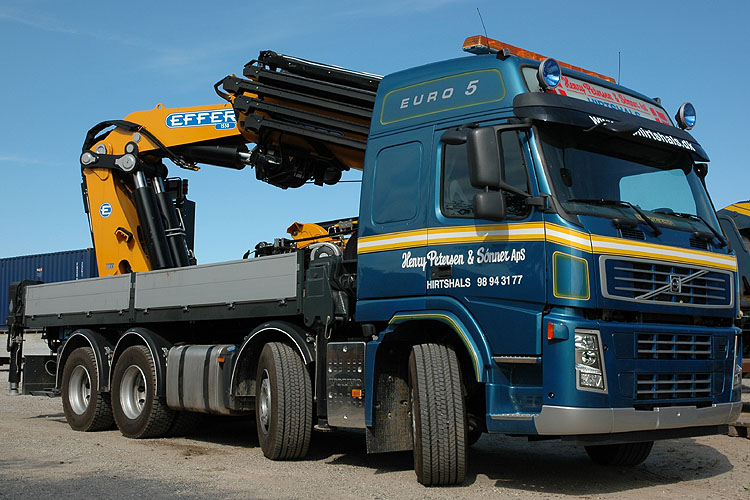 Volvo FM 8x4 with rear mounted Effer 1550 of Henry Petersen from Hirtshals (DK)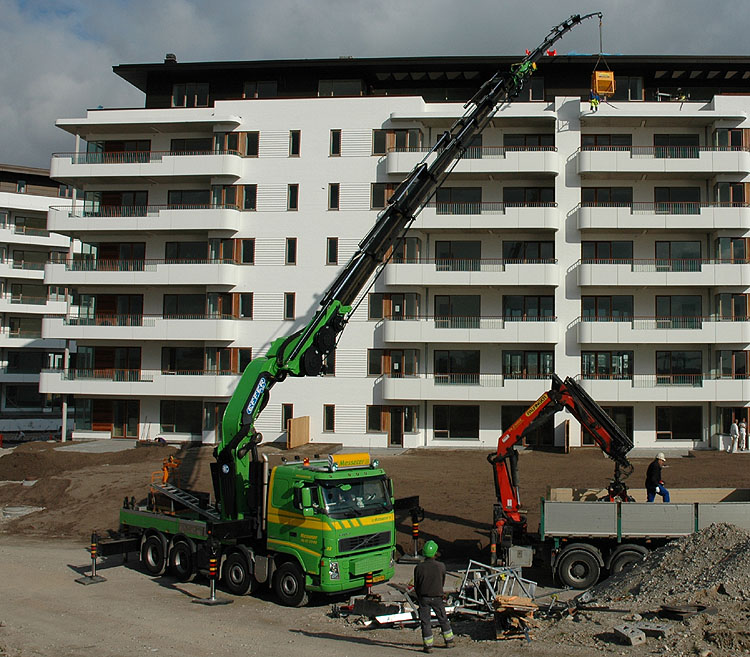 New Volvo FH480 8x4 with Effer 1750L of Messeter from Lyngby/Copenhagen (DK)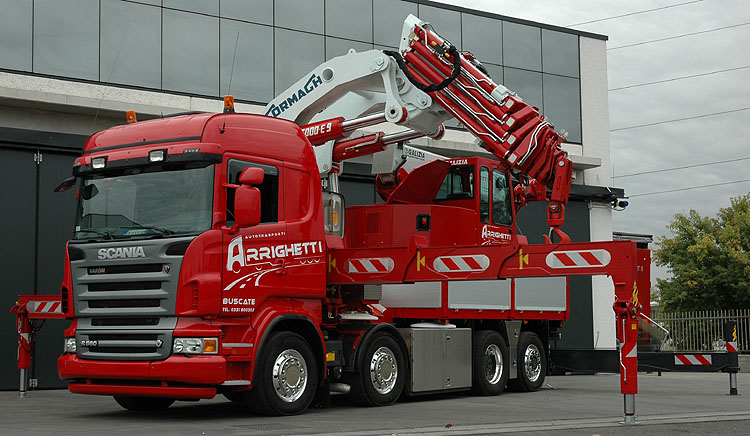 New Scania R560 8x2 with Cormach 125000 E9 of Arrighetti from Buscate (I)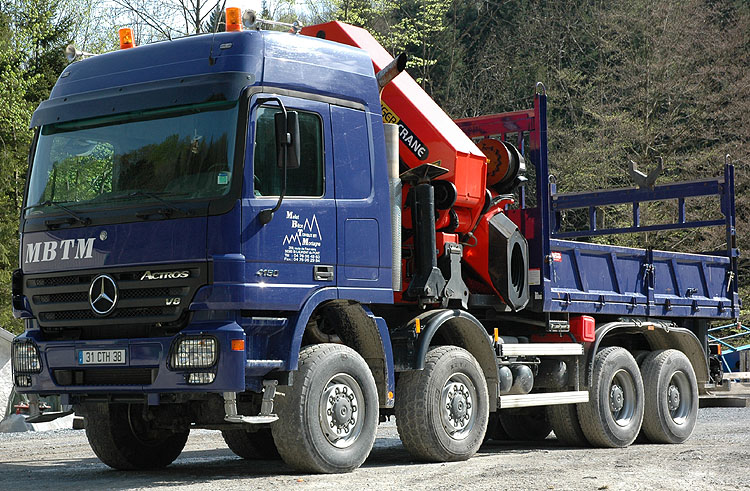 Mercedes Actros 4150 8x8 with Palfinger PK100002 of MBTM from Saint Laurent du Pont (F)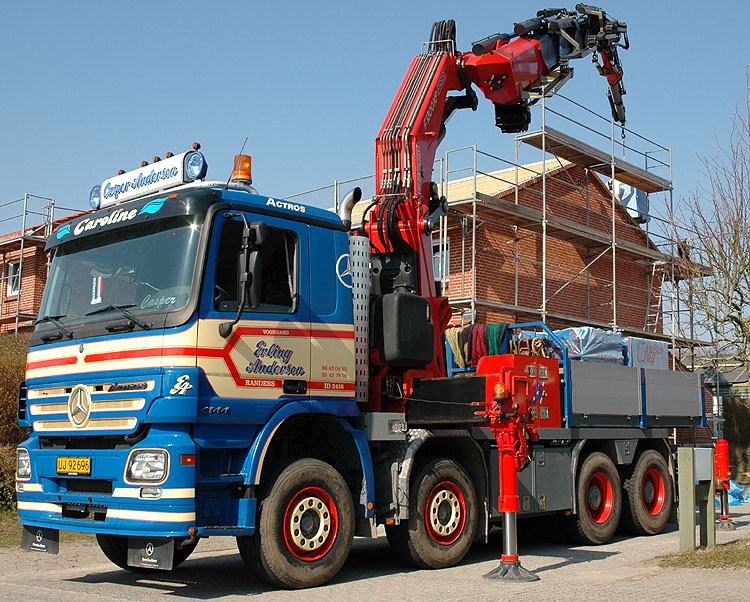 Mercedes Actros 4144 8x4 with Fassi 1300 of Erling Andersen from Randers (DK)
MAN TGA 41.480 8x8 with Palfinger PK150002 of Moosmair from San Martino in Passiria (I)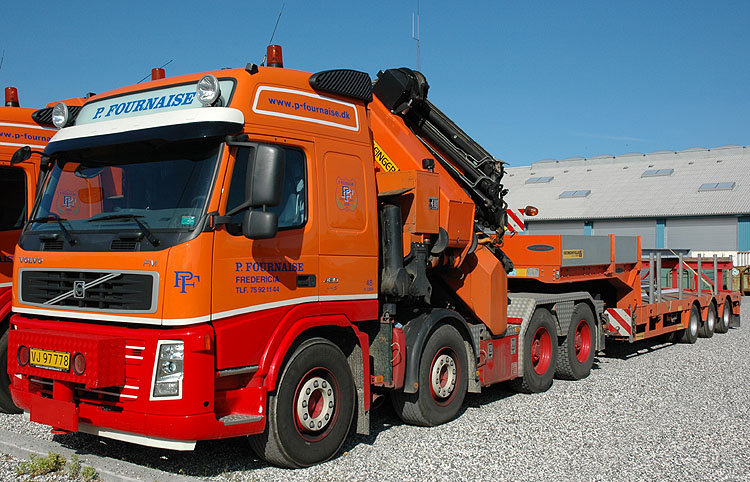 Volvo FM480 8x4 with Palfinger PK100002 of P. Fournaise from Fredericia (DK)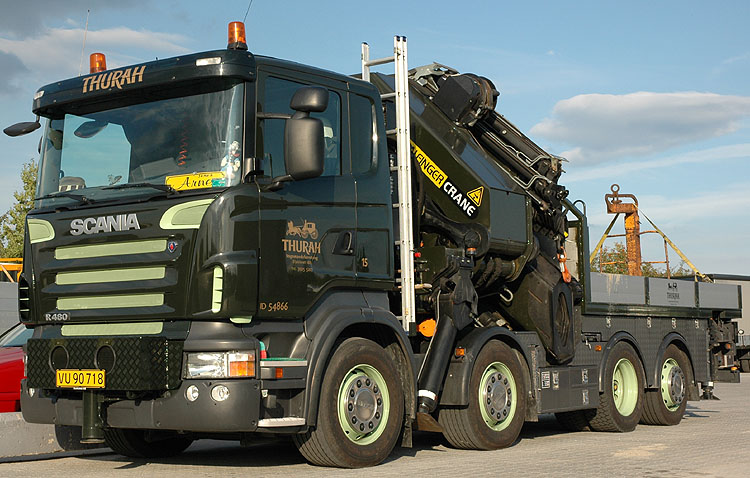 Scania R480 8x2*6 with Palfinger PK150002 of Thurah from Ishøj (DK)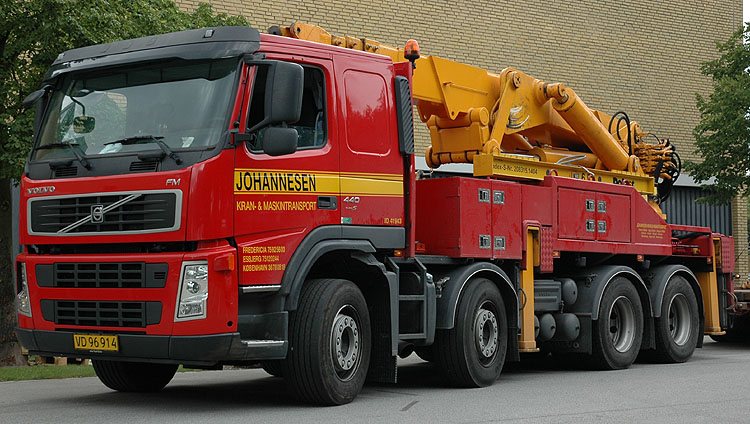 Volvo FM440 8x4 with Herkules MT120 of Johannesen Maskintransport from the Fredericia (DK) department
Terug naar het Openingsfotoarchief